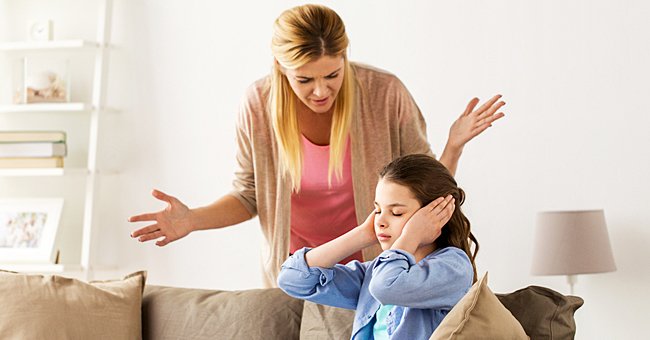 Shutterstock.com
Story of the Day: Mother Blames Grown-up Daughter for Not Having Pictures in the Family Album

A mother blamed her grown-up daughter for not having any pictures of her in the family photo album or hung up around the house.
One day a mother was questioned by her grown-up daughter as to why there were no photos of her from the age of 12-18. Her mother went on to explain.
Her mother reminded her that as a teenager, she had refused to be in any family photos, not even at special occasions such as Christmases, birthdays, prom, or graduation.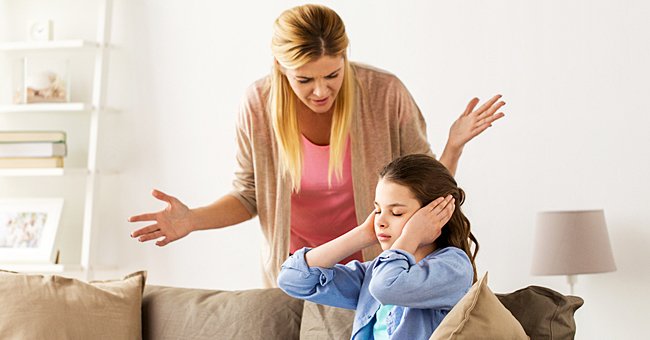 Mother Blames Grown-up Daughter for Not Having Pictures in the Family Album. | Photo: Shutterstock
If she was in a photo, she would pull obscene gestures, funny faces and not smile with the rest of the family. Unfortunately, this meant that the photos that were printed out did not have her in them.
Her daughter was just upset that the photo album that was supposed to be dedicated to her had barely any photos of her after 11-year-old.
Her mom was honest with her daughter and told her it was her fault for not taking the photos seriously and that she really only had herself to blame for the lack of photos.
Her daughter was upset, although she understood it was her fault for pulling silly faces and gestures. She was upset that her mom did not have any prints of her.
Her mom did not know what to do. She could not go back in time and retake the pictures. She also felt uncomfortable hanging the photos of her daughter as many of them were too rude.
However, she understood that her daughter wanted to see photos of herself from different ages, even if she was being silly or rude in the images.
Her mother then remembered that she still had many of the photos on her computer, but she just did not have been printed. She came up with a brilliant plan.
She bought a new photo album and decorated the front of it, and wrote: "My Silly Self As a Teenager." She then printed photos from all the special occasions of her daughter.
She filled up the album with obscene and silly photos of her daughter. She wrote little messages in the album about the day and what she remembers about her daughter at the time.
Her daughter loved it! Although she felt bad for not having any printed originally, she was so happy her mom created the scrapbook of memories for her! Click here for another story.
Please fill in your e-mail so we can share with you our top stories!