Story of the Day: Woman Declines to Cook Vegan Food for Her Daughter Full-Time
A woman declined to cook vegan food for her daughter full-time but did try to make some alternatives for her daughter. 
A mother declined to cook a separate meal for her 15-year-old daughter after her daughter decided she wanted to be vegan. The rest of the family are omnivores. 
The mom works part-time as she is currently studying toward a second degree. Most of the housework, including cooking dinner for her family, falls on her.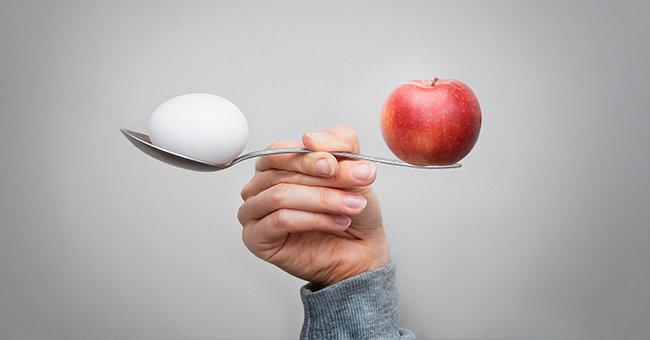 Her daughter informed her parents that she wanted to be vegan and so requested vegan meals. However, her very busy mother also does not have a big enough budget to accommodate cooking a second meal. 
She already times it tough to cook a well-balanced and healthy meal for her family of five and provide enough food for lunches and breakfasts. 
Her daughter reasoned that she does not want to be exploitative of animal life, so her parents should take precautions to live a vegan lifestyle. 
Understanding that her daughter had a right to her wishes, her mother tried to develop a few alternative solutions to accommodate her daughter, her family, and their tight budget. 
Another issue for the mother is that she does not even know how to cook a well-balanced vegan meal which can be difficult and requires a different cooking method. 
Keeping her daughter's wishes in mind, one of her alternatives was to make a fish or vegetarian (not vegan) version of each meal because that would be easier than trying to figure out an entirely vegan meal. 
She added that she would have the family participate in a "Vegan Day" each week so her daughter, who never helps in the cooking, can experiment and try out vegan meals for the whole family. 
She reasoned that when her daughter was old enough to get a job and still wanted to be vegan, she would be able to budget her own money and live a vegan lifestyle. 
Her daughter was not satisfied with her mom's ideas. She was adamant that it was her parents' responsibility to provide her with the resources to be vegan.
Her mom is completely lost with what to do and now feels like maybe she is unfair? Is there more she could do? Or is she trying her best to please her daughter? Check out another dinner disaster here.