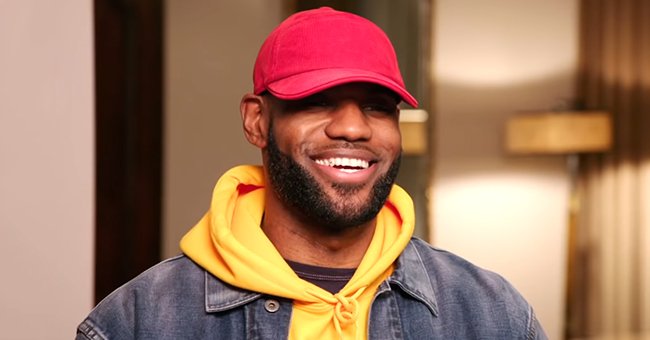 Youtube/ESPN
LeBron James' Mom Gloria Is His Exact Look-Alike as She Sends Him Support in a Heartfelt Post
LeBron James' mother Gloria is his biggest supporter, and recently she took to Instagram to cheer him on ahead of his NBA All-Star game Sunday. The proud mom flashed a big smile while posing next to a massive poster of her son.
It is often said that there is no love like a mother's love, and for LeBron James and his mom, Gloria James, the saying rings true. Gloria stood by her son throughout his life and career as one of the best basketball players of all time.
Over the weekend, Gloria, who couldn't attend the All-Star game due to the ongoing pandemic, didn't miss out on her chance to support her son the best way she could.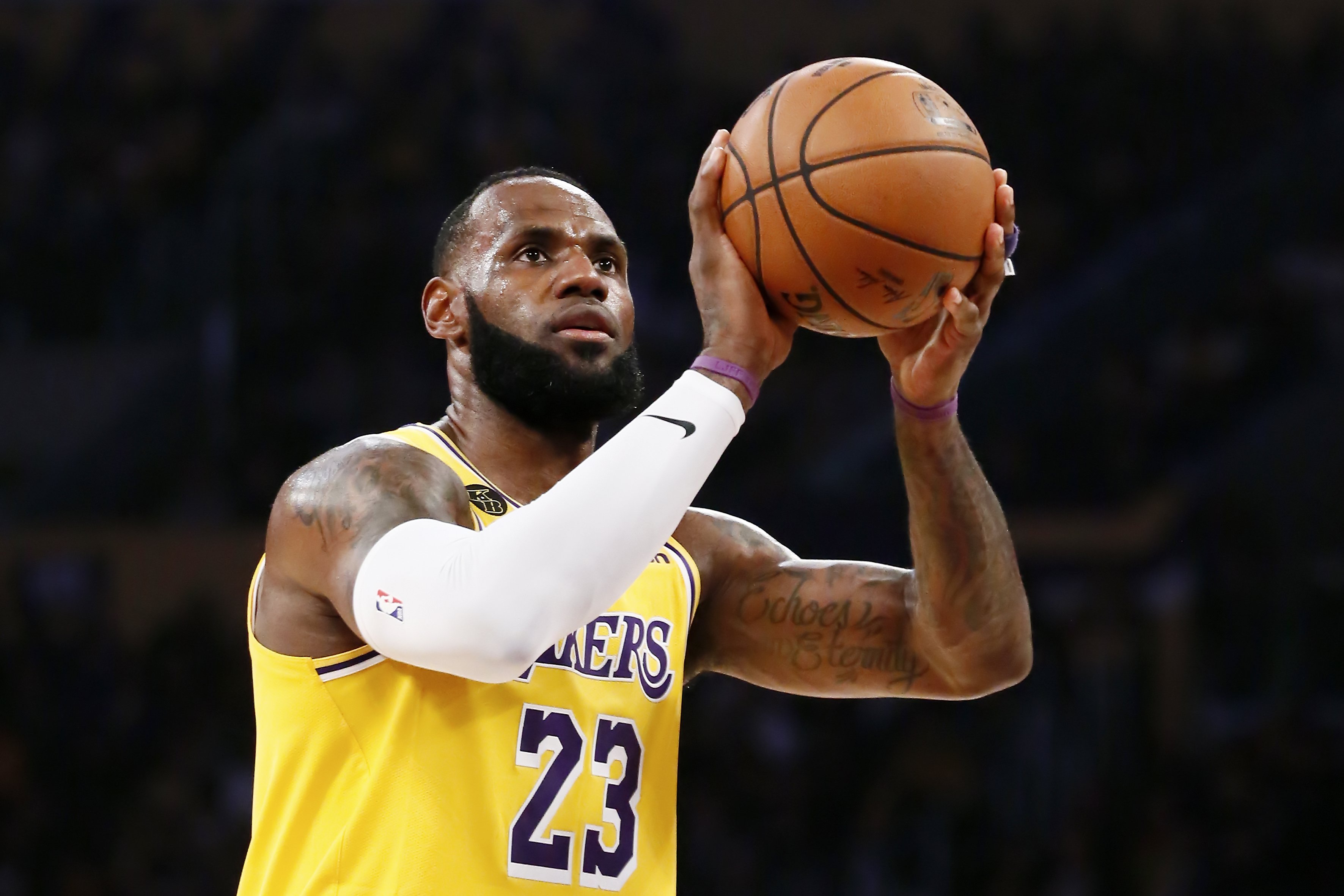 LeBron James during a game against the Brooklyn Nets at the Staples Center on March 10, 2020 in Los Angeles. | Source: Getty Images
Gloria shared a photo of herself wearing a blue T-shirt to match the colors of LeBron's All-Star game jersey which was hanging on the wall. She also showed off a massive poster of the NBA player's smiling face. She captioned:
"Good luck, #TeamLeBron?! #NBAAllStars. Love, Momma."
With Gloria's face so close to the poster of LeBron, it was clear to see that mother and son share a strong resemblance, mainly because they have similar smiles and eyes.
Gloria's post attracted a lot of attention from fans who praised her for raising LeBron to be the impressive athlete he is today. "She really created the greatest basketball player of all time," wrote one fan.
Gloria was forced to send LeBron to live with his football coach, Frank Walker, when he was nine years old.
LeBron always acknowledges his mom and credits her for putting him on the path to greatness. Just last year, when he won his fourth championship with the Los Angeles Lakers, the first call he made was to Gloria, thanking her for everything.
During the call, which took place while LeBron was still in the Lakers locker room, the thrilled player expressed his sentiments about how his mother raised him well despite being a teenager when he was born.
Gloria fell pregnant with the sports star when she was 16 years, and because the biological father was not present, she had to raise him as a single mom, struggling from apartment to apartment while looking for employment.
Eventually, Gloria was forced to send LeBron to live with his football coach, Frank Walker, when he was nine years old. Little did they know that this decision would set him up for his basketball career.
Gloria and LeBron's life soon changed for the better, and the pair remained inseparable. The four-time NBA MVP even credited his mom as the inspiration behind his I Promise School in Akron, Ohio, where he grew up.
Gloria's reach has extended even more now to include her role as a grandmother to LeBron's three kids, LeBron "Bronny" Jr., Bryce Maximus, and Zhuri James, whom she has helped raise.
LeBron's eldest son Bronny has already proved that he has what it takes to continue his dad's legacy on the basketball court. Although Bronny is still only 16 years, LeBron hopes they will have a chance to play together in the future.
Please fill in your e-mail so we can share with you our top stories!