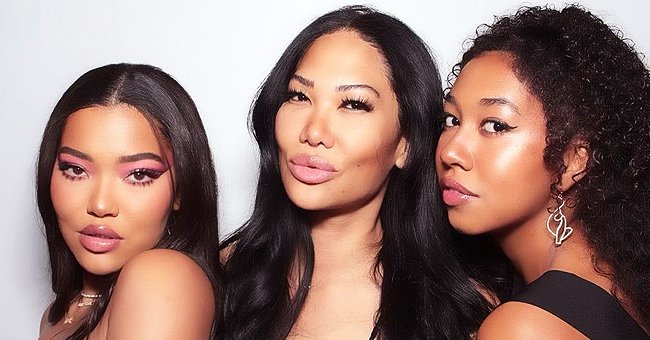 Instagram/kimoraleesimmons
Kimora Lee Simmons Shares Cute Family Photos with Her Mom & Look-Alike Daughters Ming and Aoki

Kimora Lee Simmons' International Women's Day celebration was a family affair as she gathered sweet photos of herself and the beloved women in her life, showing them love on social media.
Fashion mogul Kimora Lee Simmons was all about celebration, as she shared a warming tribute to the women in her life, commemorating the International Women's Day occasion.
Kimora shared three photos that showed her grown daughters, Ming and Aoki, and her mom, enjoying sweet family moments. The first photo seemed to have been taken in a photoshoot session.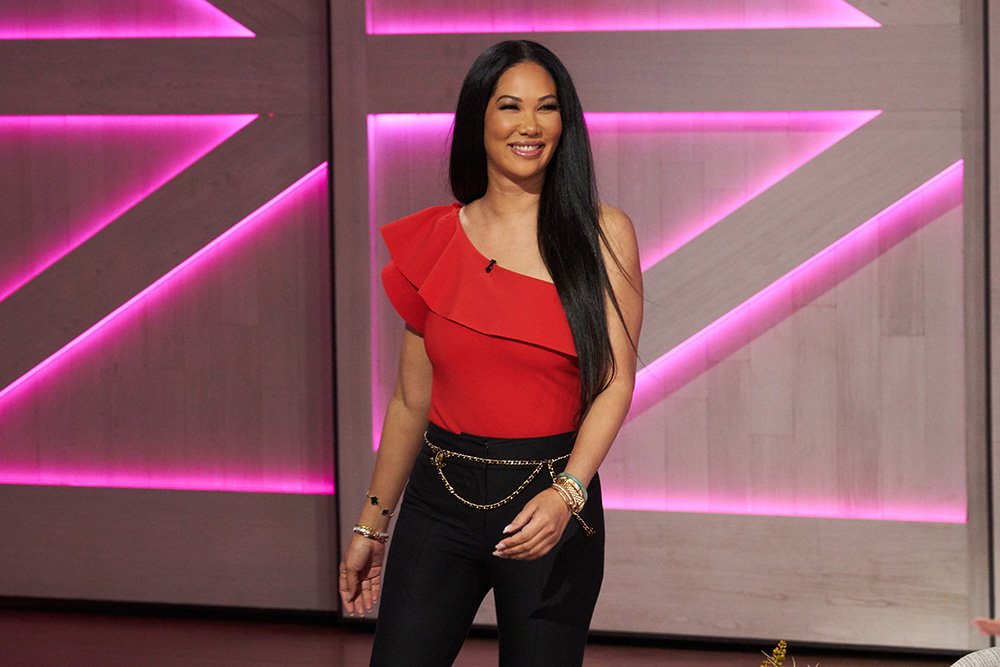 Kimora Lee Simmons upon her appearance at the "Kelly Clarkson Show" in January 2020. | Photo: Getty Images
Kimora posed with her look-alike daughters bearing big smiles. The star mom and her girls looked stunning, rocking black outfits and perfect make-up looks.
The next two oldies showed Kimora and her mom sharing brilliant smiles and positioning for a selfie. However, a third person was present, capturing the warming mother-daughter moment. Kimora captioned:
"A few of my biggest inspirations! Happy #internationalwomensday!"
Kimora and her girls are a power-trio that has kept their Baby Phat brand going for years. As kids, Aoki and Ming walked the runaway with their mom, dazzling fashion lovers.
However, now that they are in their adult years, the girls are in a partnership with Kimora, holding down decision-making areas and expanding creativity. As of last year, the trio launched a new aspect of Baby Phat.
As of January, Kimora and her kids were spotted at St. Barts having fun on an island.
The beauty line developed three fragrances named according to the personalities of the Simmons girls. Aoki's Ethereal is a mixture of pear and amber while Ming's Opulence is a mixture of caramel and peach.
Kimora's part of the beauty line is called Divine, and its essence has a mixture of jasmine, citrus, and vanilla. The star mom noted that working on the rebranded part of Baby Phat felt like an evolution for her and her daughters.
While the runway icon and her daughters work hard, they know when to take some time off. As of January, Kimora and her kids were spotted at St. Barts having fun on an island.
The public figure had no hair out of place as she looked evergreen in a black one-piece swimsuit. Kimora's long limbs were on display while she left her long black straight hair down her back.
She twinned with Aoki, who also rocked a black swimsuit, letting down her tight curls and enjoying the cool breeze. Kimora also enjoyed a splash in the water with her younger kids.
Please fill in your e-mail so we can share with you our top stories!