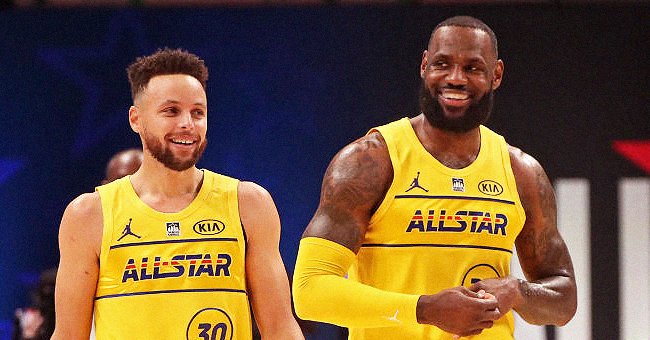 Getty Images
Here's What LeBron James & Steph Curry Said about Each Other after Playing on the Same Team
NBA fans witnessed a spectacle of a lifetime when they watched LeBron James and Steph Curry play on the same team for the first time during the All-Star Game last weekend.
LeBron James and Steph Curry are two of the NBA's biggest stars and have faced each other four consecutive times in the NBA finals, with the former winning one of those contests and the latter winning three.
With James and Curry being so instrumental to their respective teams' success in the last few years, fans were excited when both players lined up for the same team in 2021's NBA All-Star Game on Sunday night.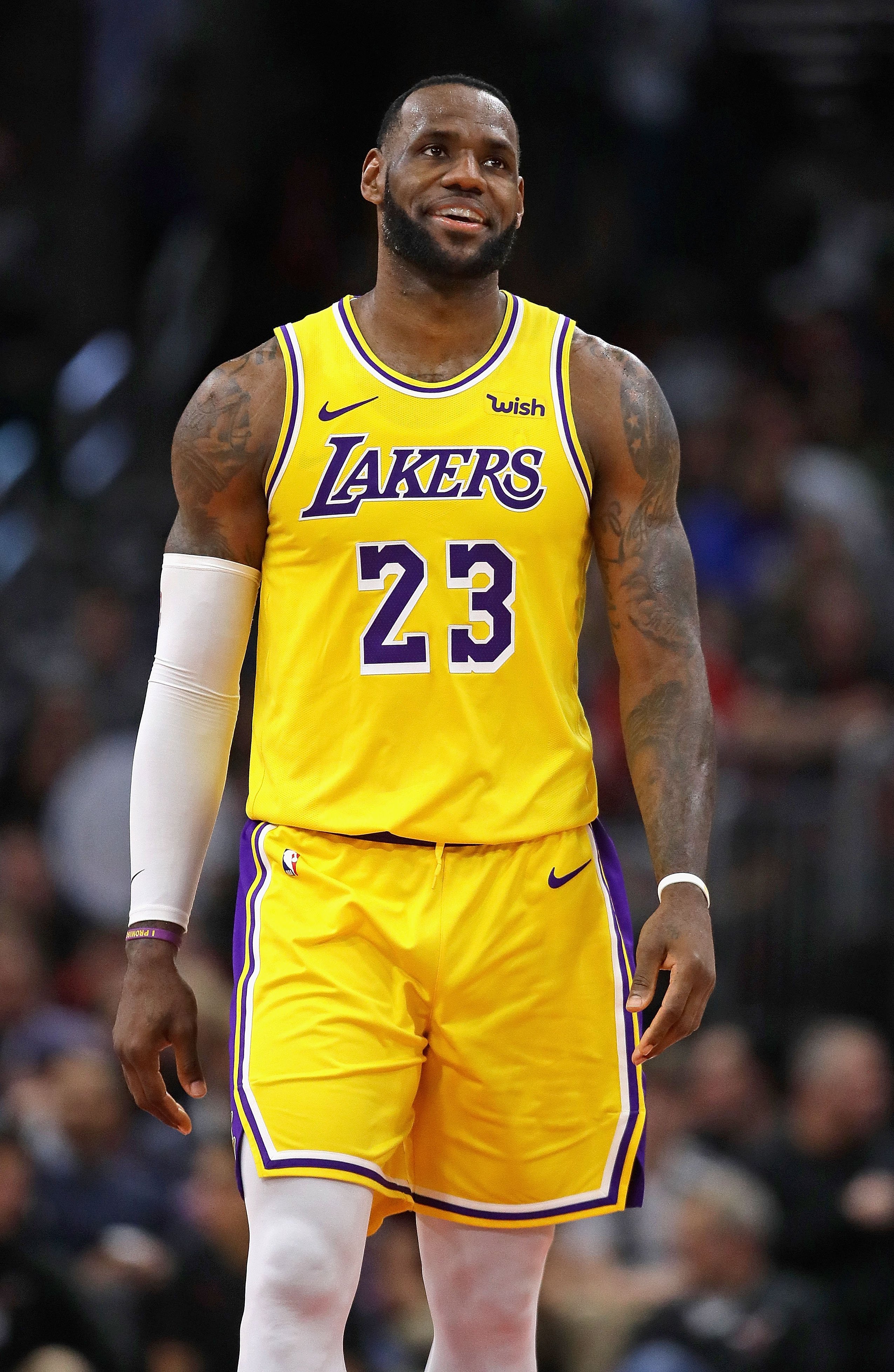 LeBron James #23 of the Los Angeles Lakers smiles after a play against the Chicago Bulls on March 12, 2019 | Photo: Getty Images
The superstars caught the eye on the night, with Curry instrumental to Team LeBron's 170-150 victory over Kevin Durant's team at the State Farm Arena in Atlanta.
A particularly pleasing moment that will live in the minds of those who watched the game was when Curry made a usual three-point shot.
He turned his back as the shot went in, did a little dance before going over to exchange handshakes with James, with both men laughing as they shook.
James and Curry playing together in the same team would have been a delight for many NBA fans.
The love between the players continued after the game, with James taking to Twitter to express his delight at finally sharing the floor with Curry. The LA Lakers star wrote:
"Finally got to share the floor with @StephenCurry30! Well overdue and I loved every single second!!"
James added the hashtags "Greatest Shooter of All Time" and "Changed How The Game Is Played By Himself Alone" as tributes to Curry.
He also added the hashtags "Respect Beyond Words" and "Just Some KidsBorn In AKRON," referencing that they were both born in Akron, Ohio. After seeing James' tweet, Curry replied to it, expressing his gratitude and love for him. He wrote:
"Much love bro! #TeamLeBron with the W while we at it. #akron."
James and Curry playing together in the same team would have been a delight for many NBA fans, who may now be wondering if they can play for the same NBA franchise in the future.
While the odds of that ever happening look slim, the few minutes they spent on the court on Sunday was enough for many people to tick an item off their bucket list.
Please fill in your e-mail so we can share with you our top stories!