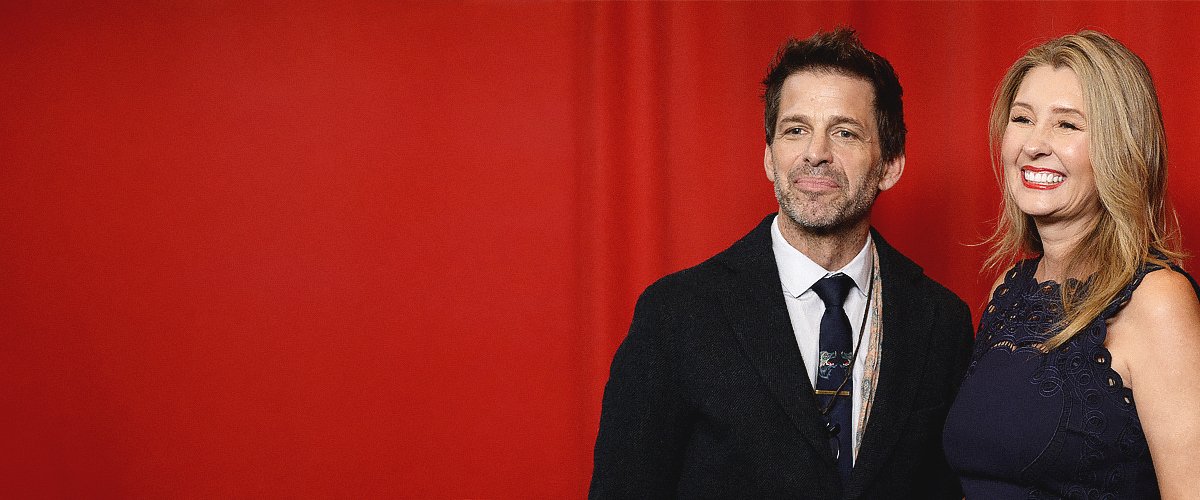 Getty Images
Deborah Snyder Is Successful in Her Own Right — Who Is Zack Snyder's Wife of 16 Years?
Deborah Snyder is just as talented as her famous husband Zack Snyder, and apart from producing feature films and commercials, she's successfully worked with him several times.
During the past few months, filmmaker Zack Snyder has attracted a lot of attention as the "Snyder Cut," his much-awaited version of the DC Extended Universe's movie "Justice League," is just around the corner (March 18, 2021).
Apart from "Justice League," Zack is also known for directing "Watchmen" and "300." Both projects have something in common other than the frequent use of slow-motion: Zack's wife, Deborah Snyder, was one of the producers.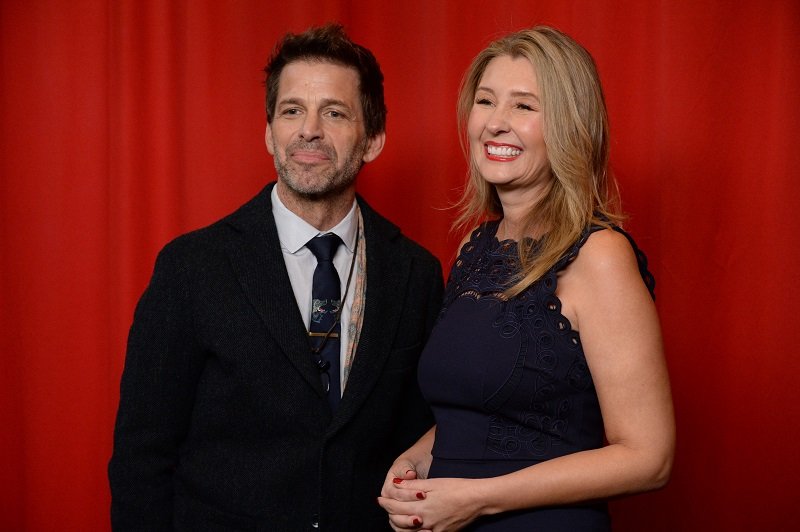 Zack Snyder and Deborah Snyder on January 5, 2018 in Los Angeles, California | Photo: Getty Images
ZACK AND DEBORAH SNYDER'S ROMANCE
Zack and Deborah met each other in 1996 as the latter hired the former to direct a Reebok commercial. At the time, though, Zack was married to Denise Weber, and Deborah was dating the commercial's art director.
Six years later, in 2002, Deborah hired Zack again for a Soft & Dri deodorant commercial in New Zealand. The timing was nothing short of perfect as she had just ended a five-year relationship.
MARRIAGE AND WORK TOGETHER
Still, Zack didn't want to get romantically involved with another person again as he was focused on working "like a banshee" and taking care of his six children (four with Weber and two with another woman).
Only two weeks later, when they finished shooting, they were in love. Shortly after, they started traveling between her New York home and his Pasadena house and often called each other.
Eventually, in September 2004, the couple tied the knot at St. Bartholomew's Episcopal Church in Manhattan. At the time, Deborah Snyder wanted kids, but Zack didn't. They ended up adopting two children, though.
As per Deborah's career, she was focused on advertising and moved to New York City to pursue her dreams. Eventually, she landed a job as a receptionist at an ad agency.
Over the years, she worked hard to get promoted from her receptionist position to producer. Nowadays, she is an important name in Hollywood with producer credits in films like "Aquaman," "Man of Steel," both "Wonder Woman" movies, and many more.
Apart from that, Zack, Deborah, and their producing partner Wesley Coller created the production company Cruel and Unusual Films, currently known as The Stone Quarry.
Zack's daughter from his first marriage, Autumn, died by suicide.
Zack Snyder's wife once admitted that she and her husband didn't intend to start a company. However, since the way they work together is "organic," it became a fluid partnership that "really works." As per how they handle their creative differences, Deborah said:
"It's a creative business so there is no right or wrong answer. It's important to take a deep breath, listen and try to hear their point of view."
While Deborah and Zack's careers have been quite prolific, their personal lives have not been a walk in the park. Zack's daughter from his first marriage, Autumn, died by suicide on March 20, 2017, when "Justice League" was in the post-production stage.
Autumn, who was 20 years old when she passed away, used to attend Sarah Lawrence College and was working on a sci-fi novel she hoped to publish one day, reported Heavy.
After Zack Snyder's daughter died, the director stepped down from "Justice League" to grieve with his family. He was replaced by "The Avengers" and "Avengers: Age of Ultron" director Joss Whedon.
At the moment, Deborah Snyder is expected to work as a producer in several DCEU films, including "Justice League" sequels, "Green Lantern Corps," and "Deadshot." This couple is the definition of relationship goals.
If you or someone you know is considering suicide, please contact the National Suicide Prevention Lifeline at 1-800-273-TALK (8255), text "help" to the Crisis Text Line at 741-741, or go to suicidepreventionlifeline.org.
Please fill in your e-mail so we can share with you our top stories!