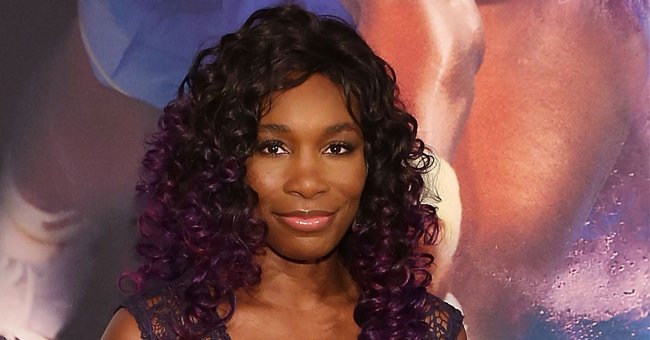 instagram.com/venuswilliams
Venus Williams Bewitches with Her Fit Curves in a Video Dancing near a Pool in a White Swimsuit

Venus Williams shared a hilarious video on her Instagram page, showing her reaction to the relatable feeling people have about Sundays.
On Sunday, tennis star Venus Williams shared a funny video that showed her looking stunning as she narrated her relatable experiences every Sunday.
The video, which had Cardi B's hit song, "Up," playing in the background, began with Venus twerking beside her pool, clad in a white one-piece swimsuit with a heart-shaped American flag on it. She matched the swimsuit with a blue face cap and dark shades.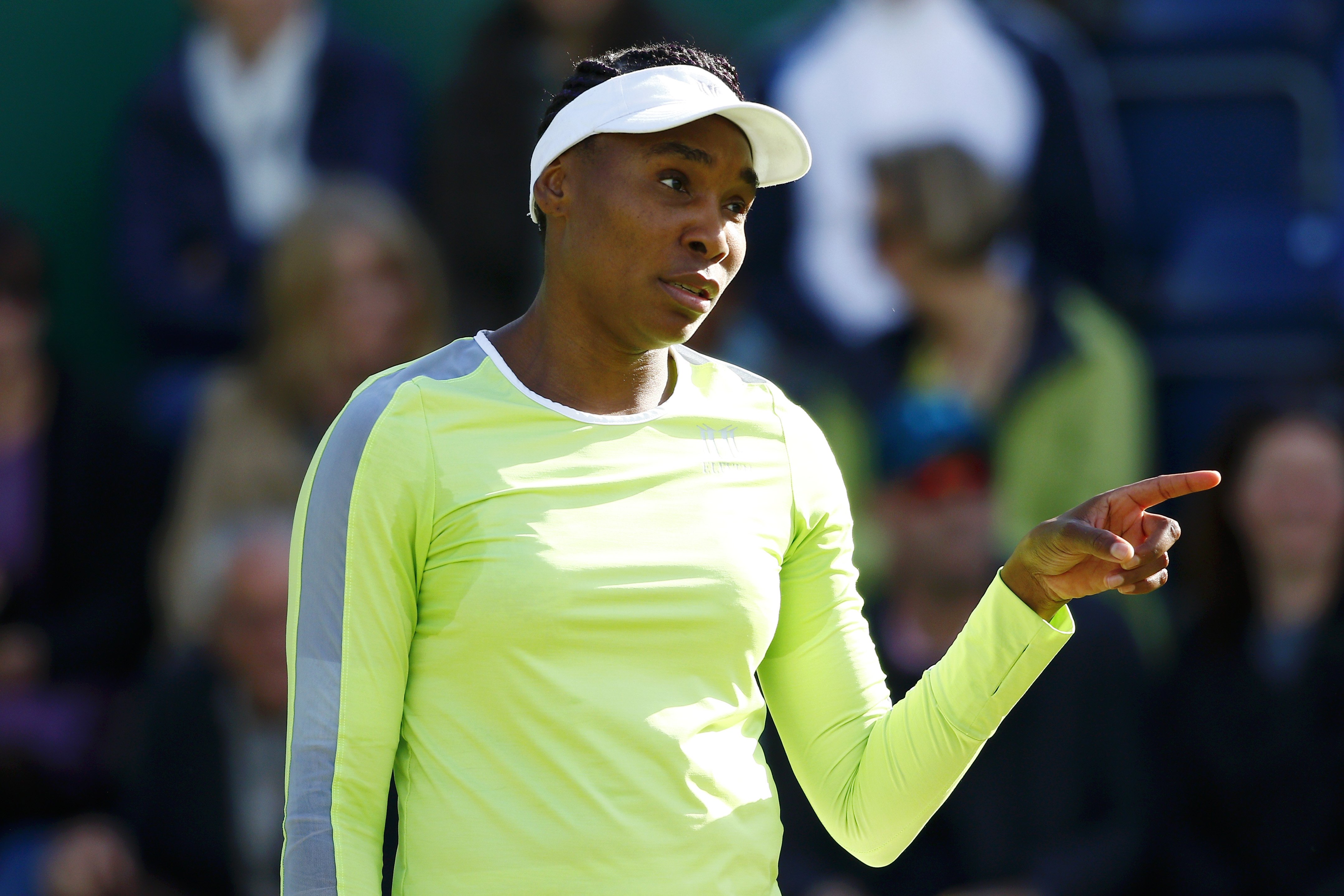 Venus Williams plays at the Nature Valley Classic at Edgbaston Priory Club on June 20, 2019 in Birmingham, United Kingdom. | Source: Getty Images
Venus held a glass of wine while dancing then paused and seemed to be talking to someone in the background who reminded her that the day was Sunday.
After being told what day it was, Venus reluctantly went indoors, taking off her shades and face cap and downing her glass of wine before closing her sliding doors.
The next clip in the video showed the tennis star at the kitchen sink clad in a camo-like hoodie with matching pants as she drank another glass of wine as though she was avoiding someone or something.
Unable to finish the whole drink, she poured the rest into the sink. In the next clip, Venus sat on a sofa and held a TV remote, with which she tuned in to the BET channel showing Cardi B's "Up" video.
Serena Williams recalled how people cheered when she and her sister lost points during their tennis matches.
After tuning in, she shook her head as the caption, "Reminds you too much of the weekend," appeared before throwing the remote away and walking out.
In the video's caption, Venus explained what the video was about, relating it to many people's wish not to have the weekend end. She wrote:
"Every Sunday I just don't want the weekend to end and get back to reality. Do you know the feeling??!!! ????‍♀️."
While the video was hilarious, it also showed Venus's love for swimsuits once again. The tennis star previously revealed she could not stop wearing bathing suits during her time in quarantine.
Venus, who told Elle in 2018 that she has worked so hard all her life and that one of her goals is to enjoy life, shares a close relationship with her sister, who also loves to have fun.
The sisters are tennis legends, which is evidence of their hard work, as they earned their success beyond all odds. One of the odds the women faced was the color of their skin.
Venus's sister Serena Williams recalled how people cheered when she and her sister lost points during their tennis matches but remained silent when they won.
That kind of reception spurred her to make such people realize that it is okay to be Black, play tennis, and become good and better.
Venus and Serena have shown that anyone can make it to the top despite their backgrounds. Today, they are both celebrated sports icons.
Serena has a three-year-old daughter, Olympia Ohanian, who she shares with her husband, Alexis Ohanian, and has described her sister as a great aunt to her niece.
Please fill in your e-mail so we can share with you our top stories!