Michelle Schumacher Is JK Simmons' Director Wife — Get to Know the Age-Defying Star
JK Simmons has been married to writer and director Michelle Schumacher since 1996. The pair have two kids and have worked on movies together. Here is all there is to know about the age-defying Michelle Schumacher.
JK Simmons might be known for beautifully playing cruel and evil characters on TV. Surprisingly, the Oscar-winning actor has a soft side known only by his immediate family, consisting of his wife, Michelle Schumacher, and their two kids, Joe and Olivia.
The pair have been married since 1996 and have been together ever since. Although Schumacher might not be as famous as her husband, she is equally skilled in her craft. Here is all there is to know about her, her marriage, and her family.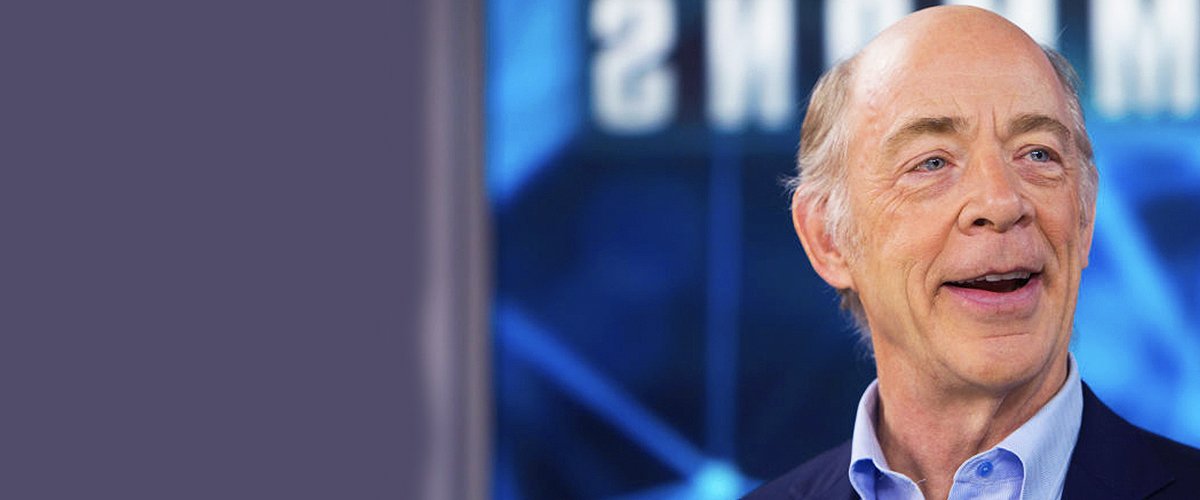 MICHELLE SCHUMACHER
Born on September 28, 1966, Schumacher started her career as an actress, singer, and dancer. She was heavily into Broadway, and it was during one of her productions she met JK Simmons.
To Simmons, one of the joys of fatherhood is his ability to pay attention to his kids.
A graduate of the Writer's Program at the University of California Los Angeles, Schumacher is a registered black belt holder with the Kukkiwon World Taekwondo Headquarters in Seoul, South Korea.
"We met doing theater. We like those theater hours."- #JKSimmons on working crazy film shoot hours with his wife Michelle Schumacher the writer/director of #ImNotHereTheMovie pic.twitter.com/KVYO3YeTNl

— SAG-AFTRA Foundation (@sagaftraFOUND) March 7, 2019
Ever since leaving Broadway, Schumacher became heavily invested in writing and directing, although she takes up small acting roles. Some of her movies include "3 Geezers!," "The Boy," and "I'm Not Here," which starred her husband.
She was nominated for the Best Directional Debut for "I'm Not Here" at the Camerimage Film Festival in 2017. In the same year, she served on the jury of the Student Etudes Competition, Camerimage.
Speaking on her writing for "I'm Not Here," Schumacher expressed that the idea was to tell a candid story, and even though it was a dark movie, she was glad they were able to tell the story the way it needed to be told.
A big thanks to #JKSimmons, Michelle Schumacher & @PietroVillani3 for coming to @sagaftraFOUND for #Conversations moderated by the always lovely @jenelleriley. Check out their film #ImNotHereTheMovie out in theaters and VOD this Friday! pic.twitter.com/MU4zlWULkt

— SAG-AFTRA Foundation (@sagaftraFOUND) March 7, 2019
WORKING TOGETHER
Simmons and Schumacher had to work together to make the movie "I'm Not Here," and speaking on it, Simmons expressed that working with his wife allowed him to bear it all without any fear.
He admitted that he felt more comfortable handling all the work he had to do on set literally and figuratively because his wife was the one calling the shots. 
Earlier: J.K. Simmons and his wife Michelle Schumacher arrive at the 87th Academy Awards. REUTERS/Robert Galbraith pic.twitter.com/MXHdbXXSGr

— ABS-CBN News Showbiz (@ABSCBN_Showbiz) February 23, 2015
While some might encounter trouble working with their spouse, Simmons said it was easy for him because it felt natural. He joked that it was not hard because, just like at home, he did what he was directed to do. 
When asked why she had opted to use Simmons and not another actor for the movie, Schumacher said it was because Simmons had been some sort of inspiration for the character. It felt only right for him to play the role.
Writer/director Michelle Schumacher, #JKSimmons & cinematographer @PietroVillani3 came to @sagaftraFOUND for #Conversations about their gripping new film @imnotheremovie. Check out the movie in theaters today!

Watch the Q&A here: https://t.co/B1GtMkAC73

📸by @GettyImages pic.twitter.com/Py7yaiFmWB

— SAG-AFTRA Foundation (@sagaftraFOUND) March 8, 2019
MARRIAGE AND FAMILY
Although Schumacher and Simmons enjoy keeping their lives private, Simmons has shared that he enjoys spending time with his family.
He added that they try to bond on Sundays as they often woke up around noon on Sundays and enjoy movies together as a family. Schumacher and Simmons met when they were on the tour of the production "Peter Pan."
Simmons played Captain Hook, and Schumacher played Tiger Lily. They have two kids: Joe and Olivia, who, like their parents, are artistically inclined.
My brain read "JK Simmons" pic.twitter.com/5W6RlMSWtD

— zach (@YeahOkayZach) March 9, 2021
Although Joe prefers music to acting, Olivia enjoys acting, but it is not sure if she would follow in her father's footsteps. To Simmons, one of the joys of fatherhood is his ability to pay attention to his kids.
He also loves to show them that he loved them irrespective of whatever they choose. Simmons never fails to talk about how grateful he is for his wife and his family, who have been with him throughout his entertainment industry journey.
Like in his Oscar speech, Simmons reiterated the love for family, and it was one of the most resounding speeches to date. Simmons clearly has an adorable family!