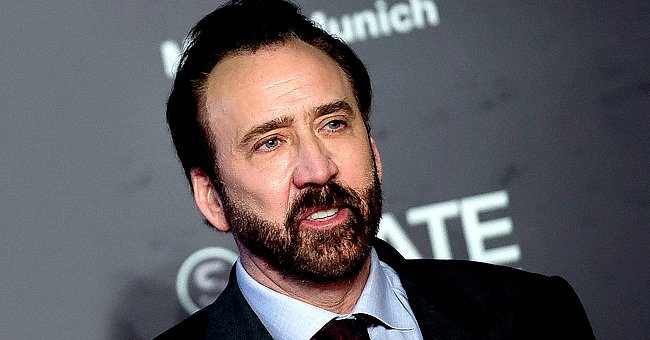 Getty Images
Nicolas Cage's Four Marriages as He Settles into Fifth Wedded Bliss — a Look Back

In February 2021, Nicolas Cage was married for a fifth time to Riko Shibata. Check out all the actor's famous ex-wives, including Lisa Marie Presley and Patricia Arquette.
Nicolas Cage is not new to experiencing marriage bliss. On February 16, 2021, he became a married man for the fifth time after exchanging wedding vows with Riko Shibata.
It was confirmed on March 5 by the newlyweds. In an interview with HollywoodLife, the rep of the actor said they were thrilled. The couple's intimate wedding took place at the Wynn Hotel in Las Vegas.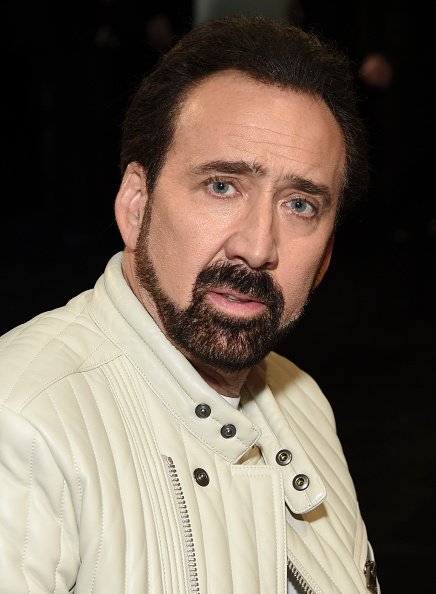 Nicolas Cage on February 08, 2020 in Santa Monica, California | Photo: Getty Images
According to his rep, the date for the wedding was chosen to honor Cage's late father's birthday. Cage and Shibata got married just a year after starting their relationship.
There was a fusion of American and Japanese cultures at their wedding reception. Meanwhile, check out all of the great women Cage's married and then eventually divorced.
In this relationship, there were no wallflowers.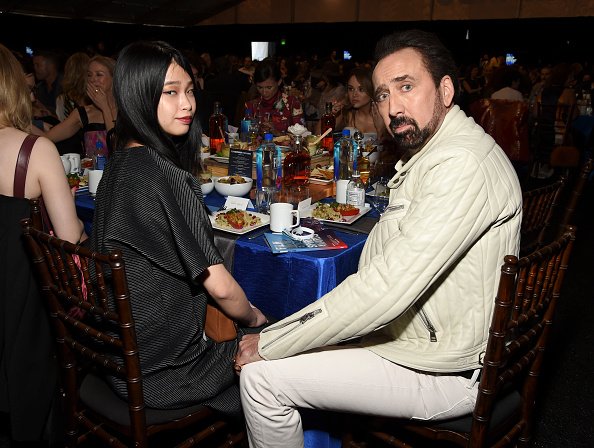 Riko Shibata and Nicolas Cage on February 08, 2020 in Santa Monica, California | Photo: Getty Images
ERIKA KOIKE (WIFE #4)
Erika Koike, a makeup artist, was married to Cage for just four days in 2019. They dated for a year before becoming husband and wife. Just four days later, Cage requested an annulment.
According to court documents, the actor claimed he was too drunk to get married and didn't comprehend the ramifications of the marriage to the extent he could not consent to it.
Koike reportedly opposed the annulment, yet Cage was legally granted a divorce two months later. When interviewed, the actor said that he was upset about that and how things went.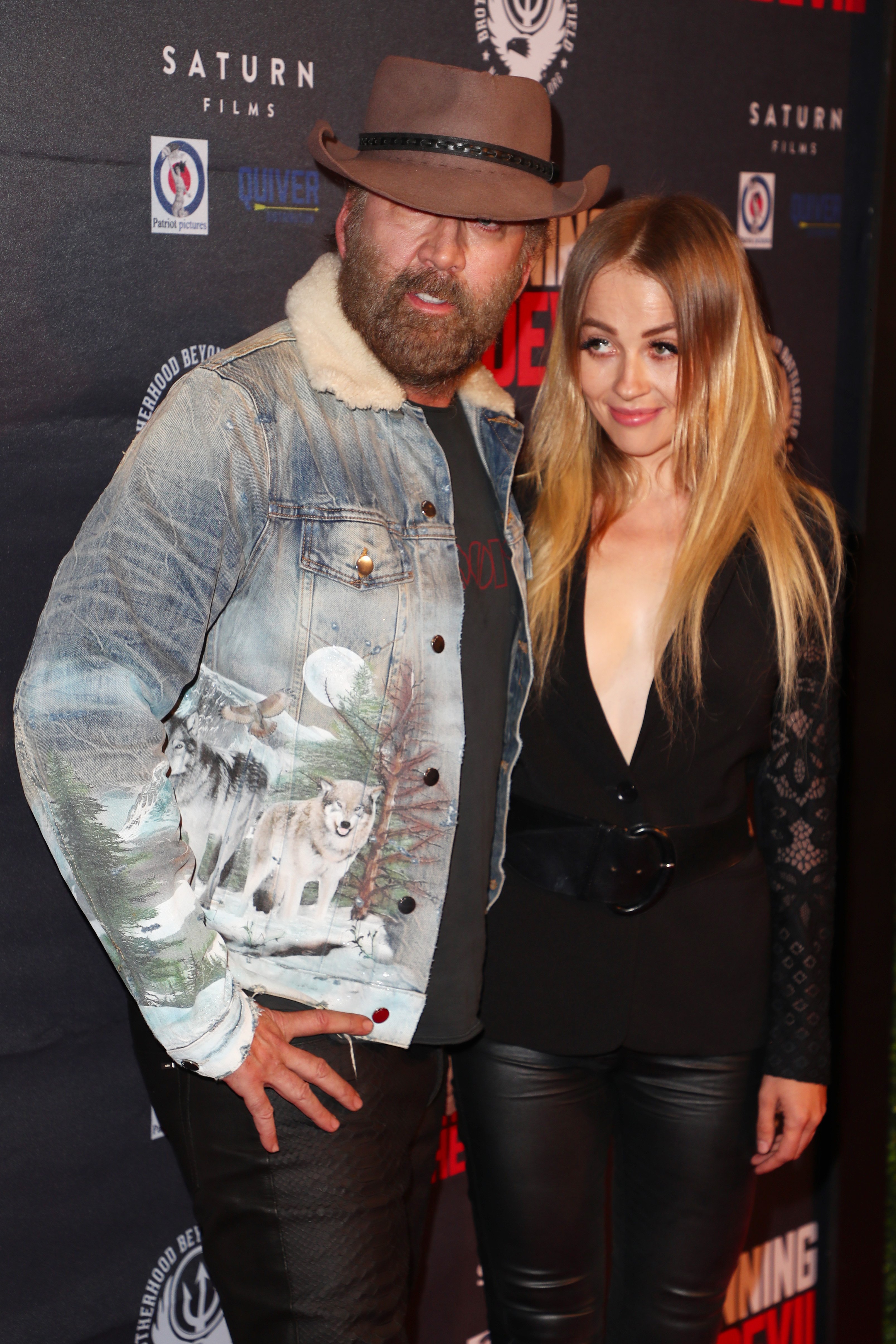 Nicolas Cage and Erika Koike at Writers Guild Theater in Beverly Hills, California | Photo: Getty Images
ALICE KIM (WIFE #3)
The actress, Alice Kim, was married to Cage from 2004 to 2016. The two are said to have met when she was a waitress in Los Angeles. At the time, Kim was 19, making her 20 years younger than him.
In 2016, they ended the relationship, but it had been the longest Cage has ever been in a relationship. They appear to have remained on good terms, as Kim attended Cage's latest wedding.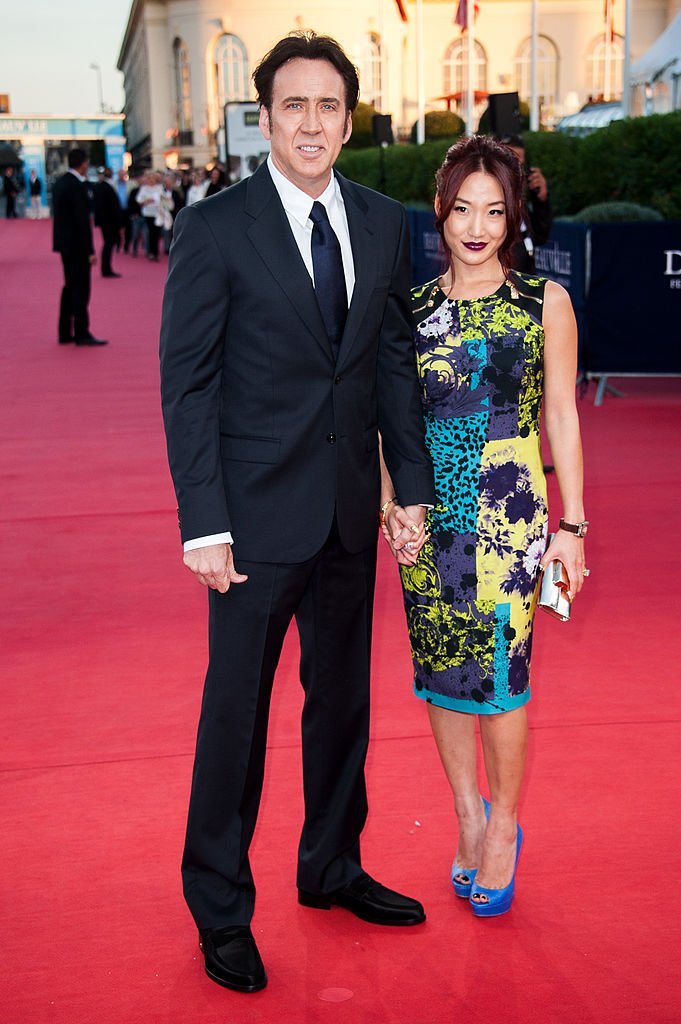 Nicolas Cage and Alice Kim arrive at the premiere of the movie 'Joe' during the 39th Deauville American film festival | Photo: Getty Images
LISA MARIE PRESLEY (WIFE #2)
When Lisa Marie Presley and Cage first met in 2000, the actor was still legally married to Patricia Arquette. In an interview with Barbara Walters, Cage shared how he met Presley at a party.
"We got to talking, we got to know each other, and she's hilarious and she's a real firecracker and she tells it like it is," Cage said. He stressed that he saw Presley and not Elvis' daughter.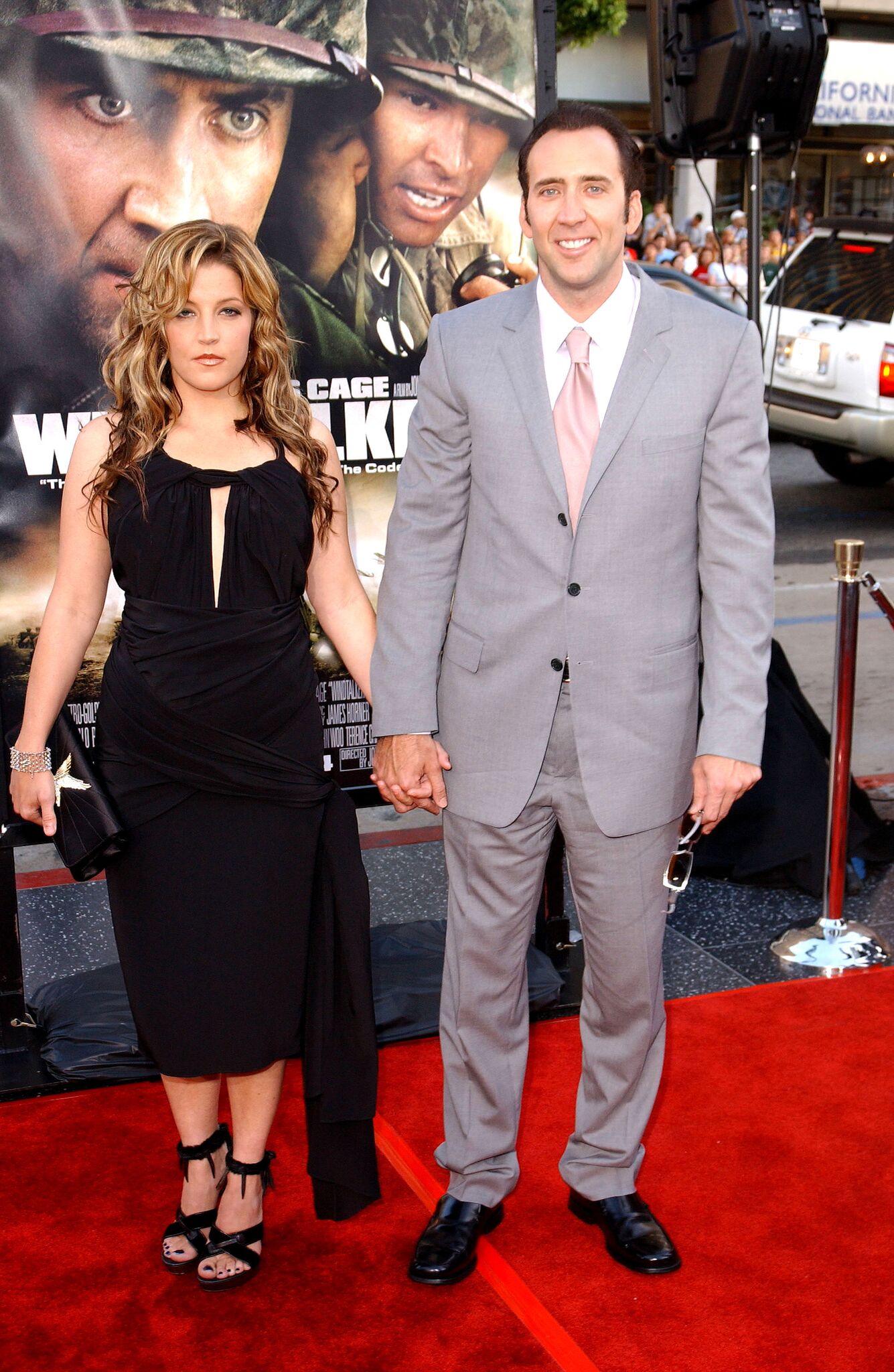 Lisa Marie Presley and Nicolas Cage at Grauman's Chinese Theatre | Photo: Getty Images
They broke up and got back together in a cyclical pattern before finally getting married in Hawaii, on the 25th anniversary of Presley's father's death, in August 2002.
In this relationship, there were no wallflowers. Both Cage and Presley went above and beyond — from their splashy wedding to their equally ostentatious divorce in May 2004.
PATRICIA ARQUETTE (WIFE #1)
At Canter's deli in L.A. in the early '80s, Patricia Arquette was told by Cage and Crispin Glover that they would soon marry her. However, Cage appeared to be more committed to his aim than Crispin.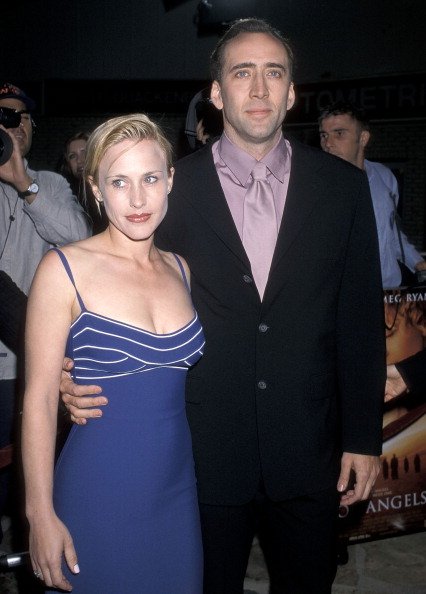 Patricia Arquette and Nicolas Cage on April 8, 1998 at Mann Village Theatre in Westwood, California | Photo: Getty Images
Cage later asked Arquette to provide a list of things for him to find and bring her to prove his worthiness as a husband. Arquette played along, offering a list of seemingly impossible finds.
Eventually, the pair started a relationship. When they tied the knot in April 1995, it was Arquette that proposed. In 2000, however, they separated and a year later finalized their divorce.
Please fill in your e-mail so we can share with you our top stories!