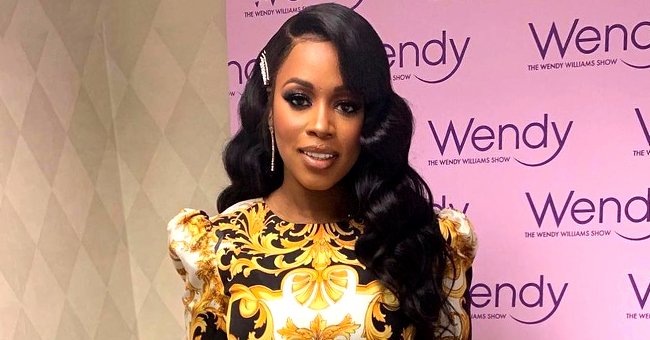 Instagram/remyma
Remy Ma Dons Matching Gucci Ensemble from Her Crop Top & Mask to Her Watch in a Stunning Video

Gorgeous mother Remy Ma sure has a classy and albeit expensive taste in clothes, wearing a sparkling all Gucci ensemble from top to bottom in a stunning Instagram video.
Glittering in a recent Instagram clip, the jaw-dropping rapper Remy Ma wasn't afraid at all to show off her high-fashion closet. Taking to her official account, she covered herself in Gucci from her crop top and mask, right down to her watch.
Remy made sure the camera could see she was wearing Gucci by posing in the correct positions. She combined this already staggering outfit with a glorious Instagram glitter filter, which complimented the Gucci clip she put in her hair.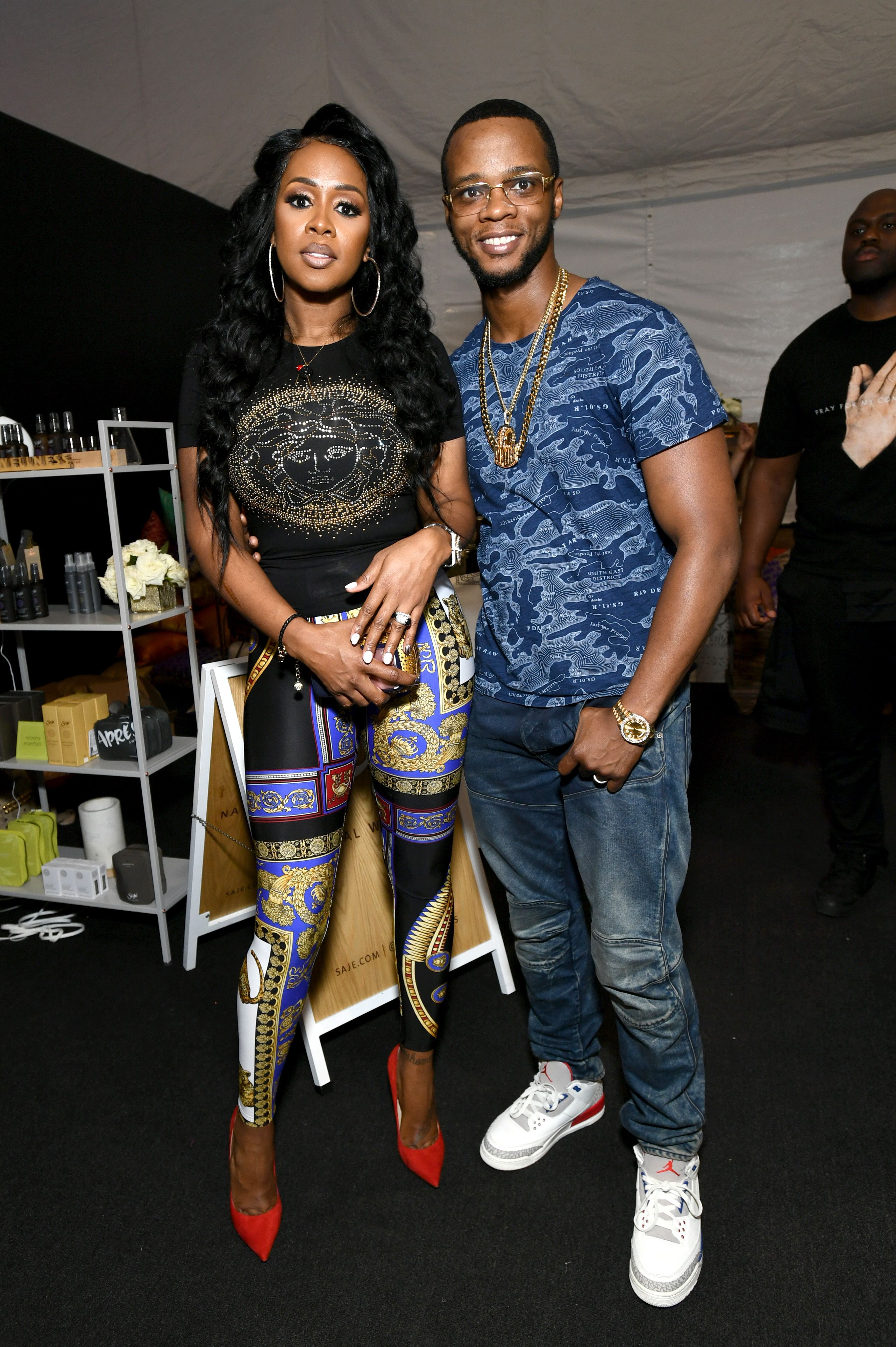 Papoose and rapper Remy Ma at the BET Awards gift lounge on June 22, 2018 in Los Angeles. | Photo: Getty Images
GUCCI DOWN TO THE WATCH
The outfit was colored in a light brown shade with the worldwide famous symbol plastered all over the mask, scarf, and top. Many took to the already filled-to-the-brim comment section to ooh and ah about her Gucci-branded clothes, one writing:
"Gucci down to the watch ?."
Her golden necklace as well as the chain attached to her mask matched up to the glitter filter while also flattering the brown shades. Her red and green Gucci watch completed the outfit by matching up with the same-colored stripe on her scarf.
GUCCI DOWN TO THE DIAPER
The mask caused her effervescent and glowing dark eyes to stick out along with her sleek black hair. The combination of light brown and black brought out the radiance already present in her beautiful skin.
Remy has had difficulty conceiving, choosing to go the In Vitro Fertilization (IVF) path.
Remy doesn't only spend her cash on buying Gucci for herself but also ensures that her children grow up living a luxurious lifestyle. This music artist bought her then-8-month-old daughter Reminisce a $1,750 Gucci diaper.
GUCCI IN THE BLOOD
Reminisce isn't Remy's only child; she also gave birth to her older and only son Jayson in 2000. Speaking of being pregnant at only 20 years old and eventually wanting more children in the future, the rapper expressed:
"I put off having a second baby for many years... I was in my mid-30s and still putting it off, not realizing my body was not the same body I had."
Jayson or "Jace" is all grown up now and has taken after his musical mom, becoming a rapper in his own right. He also has a young daughter Milani, born at the beginning of 2020, who he conceived with his girlfriend Diamond.
GUCCI AND THE GOLDEN CHILD
When it comes to little Reminisce or "The Golden Child", as they like to call her, parents Remy and Papoose love spending time with her. Last year, they posted an adorable pic of the tiny tot with ponytails in a cheetah print swimsuit.
The first slide showed the little one standing in a pool with flooring that was colored light blue. She looked incredibly cute as she sported four ponytails.
Remy has had difficulty conceiving, choosing to go the In Vitro Fertilization (IVF) path after experiencing a miscarriage. She revealed that women have to be incredibly healthy to undergo these types of treatments.
She claimed that she began to eat extremely healthy, cutting out many unhealthy foods in her diet. However, the rapper admitted, this wasn't an easy change, and of course, the journey was littered with temptations.
Please fill in your e-mail so we can share with you our top stories!