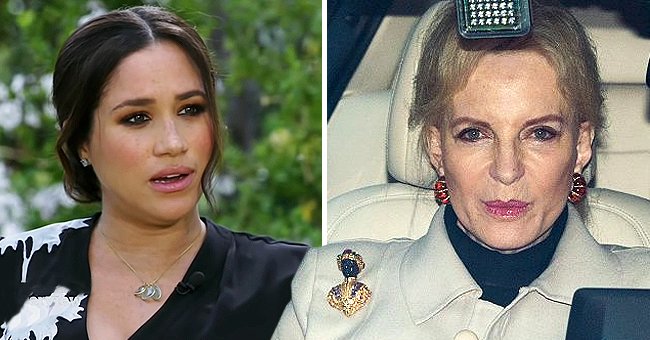 Getty Images. | YouTube/CBC News: The National
Princess Michael Had Worn a Blackamoor Brooch to Meet Meghan Markle before Her Claims of Racism
Following Meghan Markle's claim that the royal family has racist views, an incident in which Princess Michael wore blackamoor brooch to meet Meghan Markle comes to mind.
Meghan Markle and her husband Prince Harry stunned the world on Sunday after their two-hour interview with Oprah Winfrey aired. The couple's shocking revelation brought new details about the royal family.
In the interview, the couple revealed many injustices they suffered; some royal family members had racial concerns about their child Archie.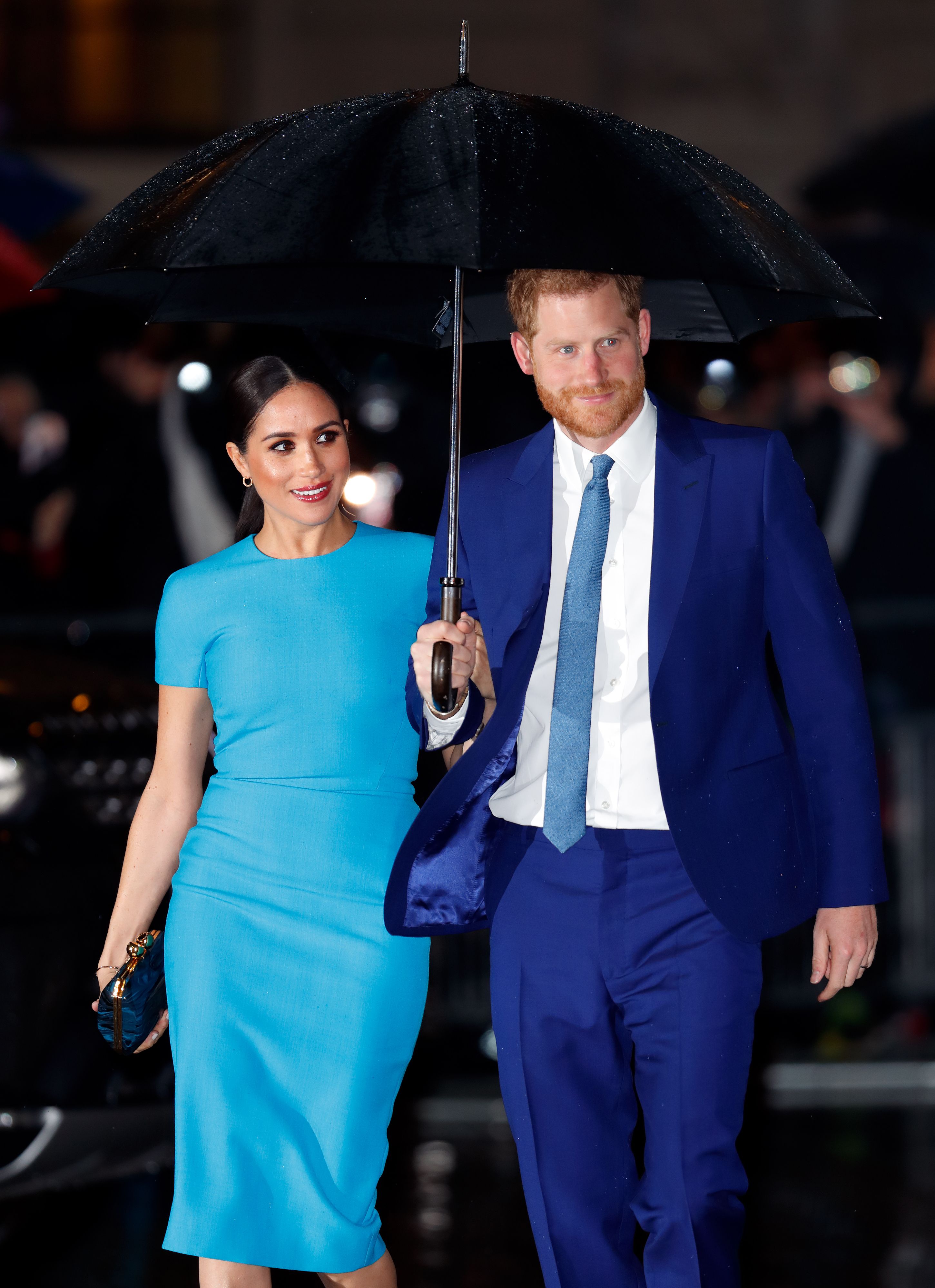 Duchess Meghan and Prince Harry at The Endeavour Fund Awards at Mansion House on March 5, 2020 | Photo: Getty Images
The Duke and Duchess of Sussex revealed that several conversations were held about what Archie's skin color would look like, giving many the opinion that the esteemed royal family might just be racist.
Oprah clarified on Monday that the conversation about Archie's skin color did not come from the Queen or her husband, Prince Philip. However, it has not stopped the world from pointing fingers at the royal family.
People have pointed out some incidents involving royal family members that just might show that Markle's claim of racism was not just mere words.
Princess Michael, married to one of Queen Elizabeth's cousins, reportedly apologized for wearing a Blackamoor brooch to a royal lunch which was the first Christmas lunch Markle attended after getting with Harry.
Piers Morgan strongly criticized the Duke and Duchess of Sussex for the interview.
The brooch is said to be a symbol of racism that degrades people of color. It shows a dark-skinned person wearing a turban and is widely considered to glorify colonialism and servitude.
The jewelry has been considered offensive by people of color, but the Princess apologized, saying she did not mean to offend anyone or send a message to Markle in particular.
Princess Michael's representatives claimed that the brooch was a gift the Princess had gotten and had previously been worn for some public outings.
Many slammed Princess Michael on social media, saying she should know better about the brooch's symbolism. Former royal chef Darren McGrady said her decision was an outright show of disrespect and jealousy.
Following Sunday's interview, renowned journalist Piers Morgan strongly criticized the Duke and Duchess of Sussex for the interview, branding it a disgrace and a betrayal of the royal family.
Morgan said he did not believe a thing Markle claimed in the explosive interview. His strong views of the interview led to thousands of people calling for him to be axed from "Good Morning Britain."
Following the complaints, Morgan has reportedly decided to leave the show. More details will emerge in the coming days. Until then, Markle's fans will continue to defend their favorite.
Please fill in your e-mail so we can share with you our top stories!