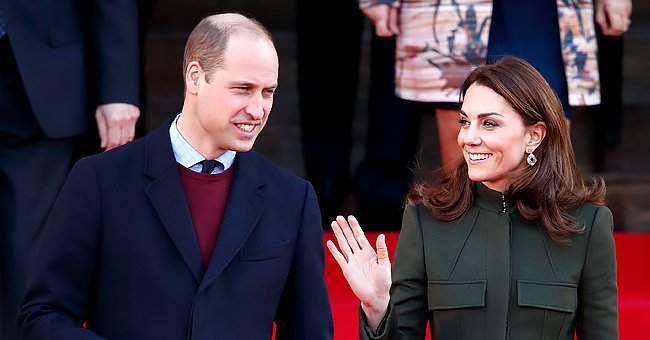 Getty Images
Prince William Despises That Kate Middleton Has Been Dragged into the Feud, Royal Expert Says
Royal expert Katie Nichol revealed that Prince William is upset that his wife, Kate Middleton, is getting caught in the feud after Meghan Markle said that her sister-in-law made her cry.
Many shocking revelations were made, and previous assumptions were corrected after Meghan Markle, and Prince Harry spoke their truth in an interview with Oprah Winfrey.
Among the things they touched on was racism behind the palace walls and false stories fed to the media, including an issue the duchess had with her sister-in-law, Kate Middleton.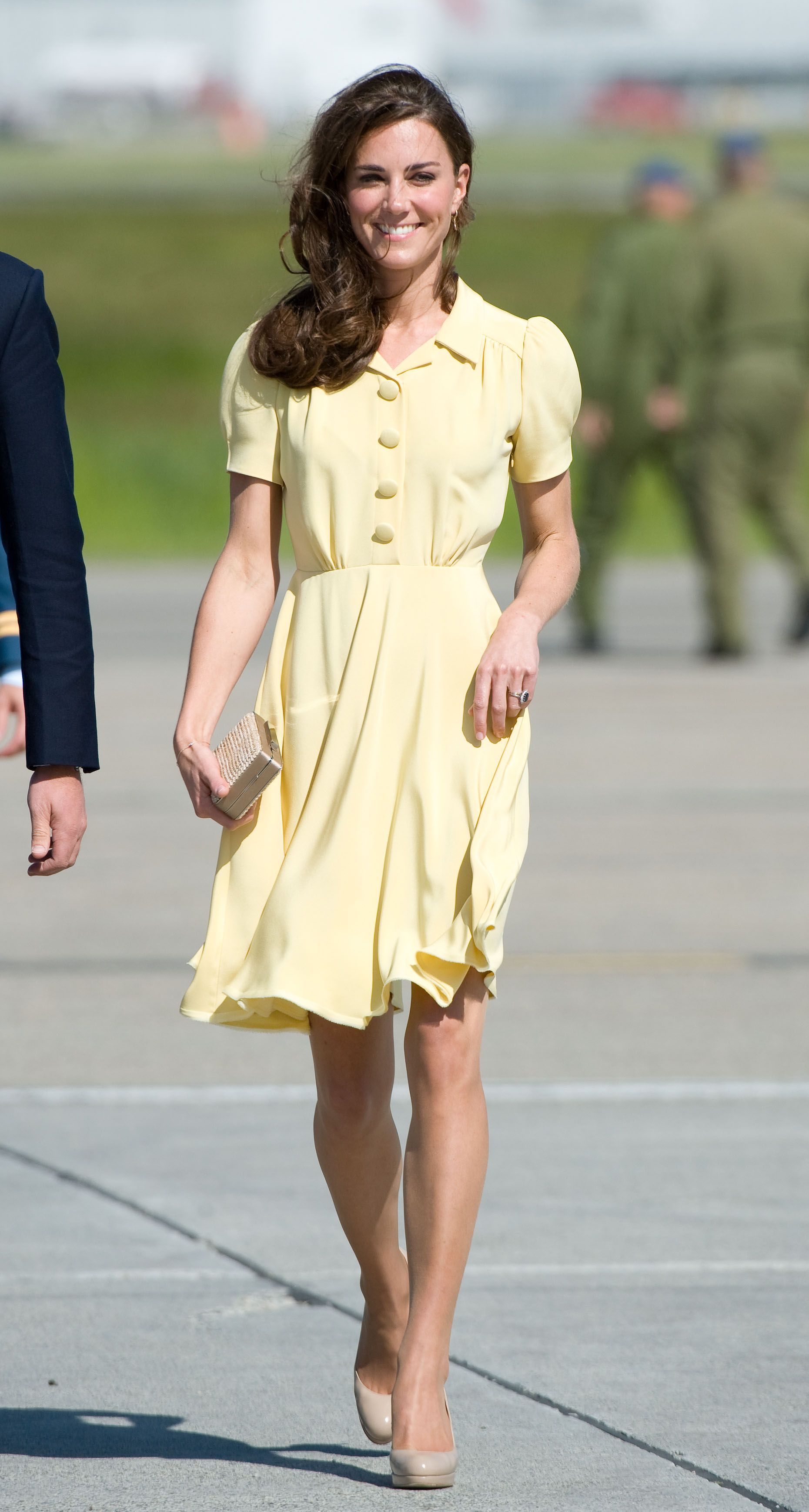 Catherine Middleton at Calgary Airport on day 8 of the Royal couple's tour of North America on July 7, 2011 in Calgary, Canada. | Source: Getty Images
WILLIAM IS NOT HAPPY
According to royal expert Katie Nichol, Prince William was not happy that his brother and Markle had a tell-all interview broadcasted in several countries. Still, he is more upset that his wife was dragged into it. Nichol shared:
"Don't forget that the Duchess of Cambridge is being dragged into this whole saga, and William will hate that."
She also revealed that Middleton played a significant role in making the royal brothers at peace with each other, and it would sadden her to know she is involved in the feud.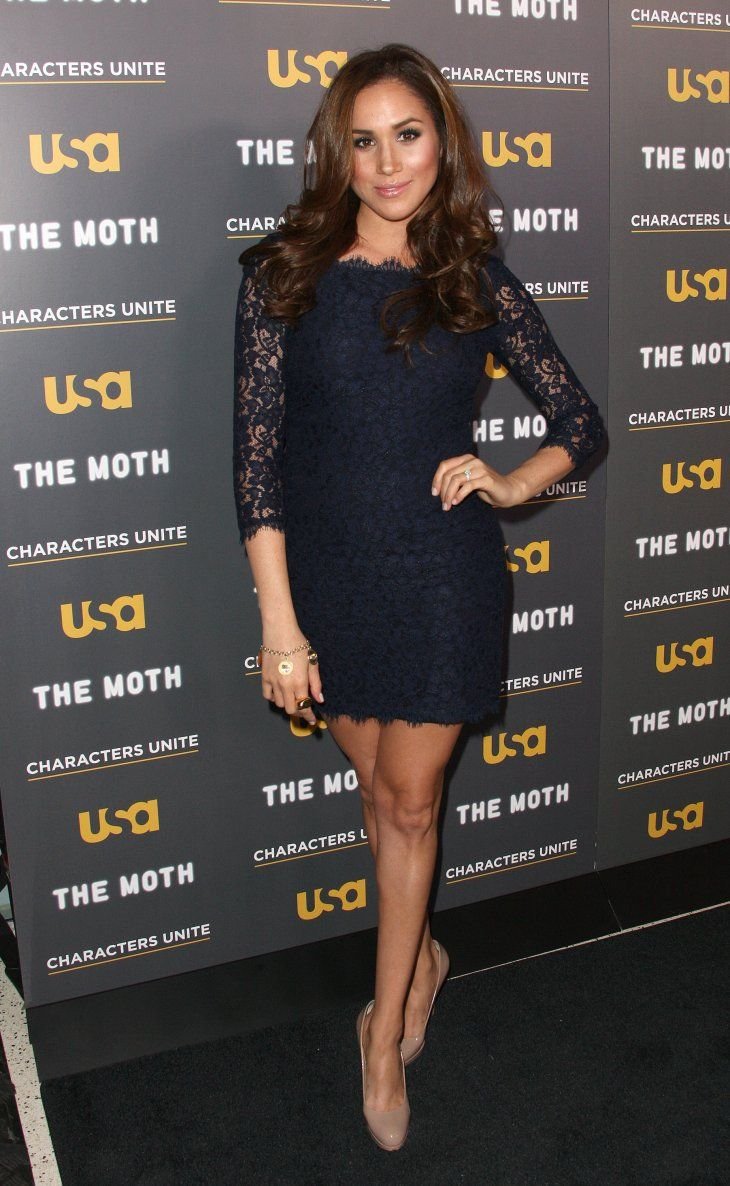 Meghan Markle during the USA Network's and The Moth's Storytelling Tour "A More Perfect Union: Stories of Prejudice and Power" at the Pacific Design Center on February 15, 2012 in West Hollywood, California. | Source: Getty Images
THE REAL STORY
During her CBS interview, the former actress revealed that the tabloids were wrong in claiming that she made Middleton cry over Princess Charlotte's dress for Markle and Harry's wedding.
Clips from the interview, which were not broadcasted, were slowly posted on CBS This Morning's YouTube account.
According to the "Suits" star, her sister-in-law made her cry, noting that Middleton apologized by sending flowers over. However, the reverse came out in tabloids, and the palace did not bother to correct the story.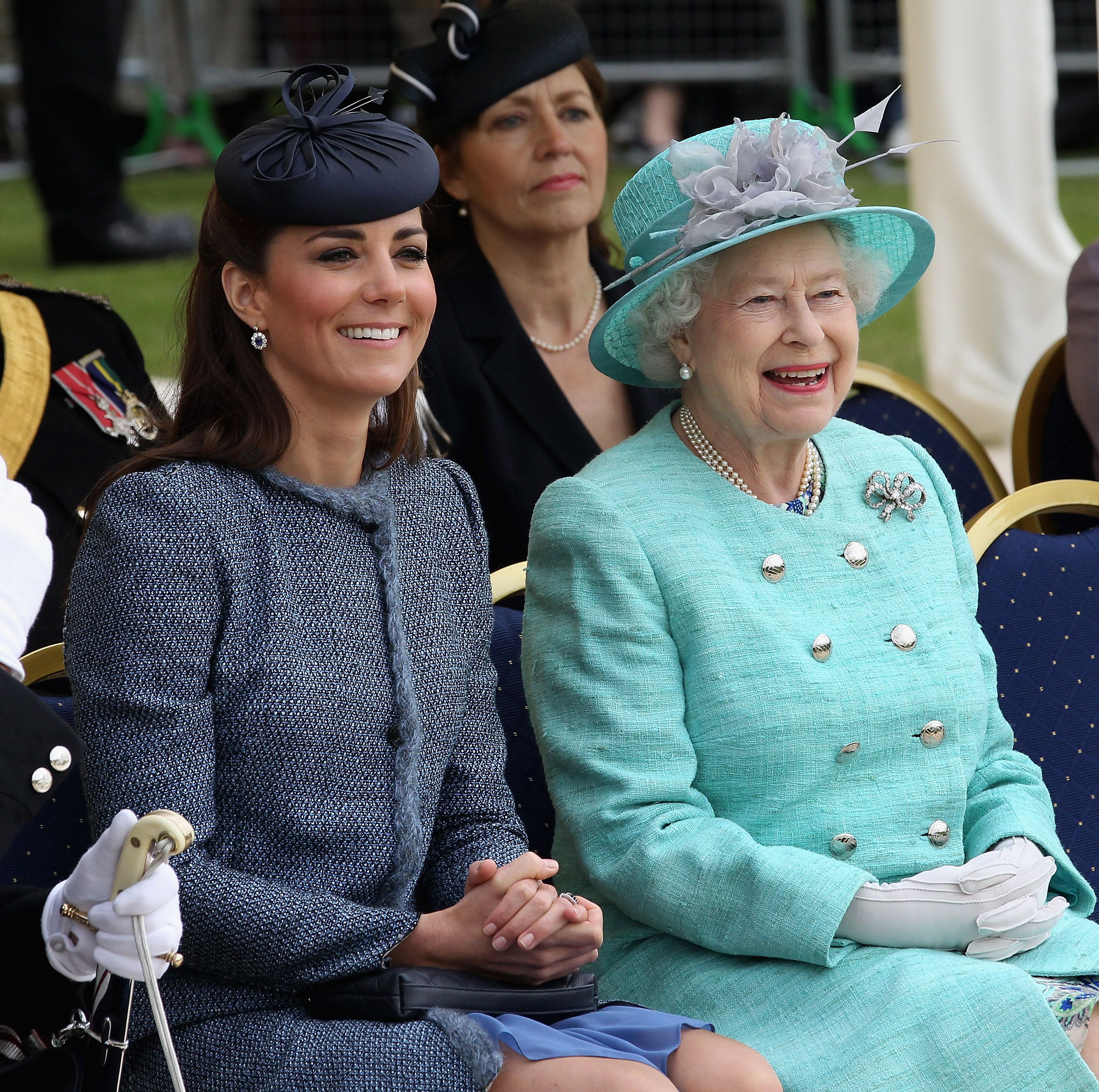 Catherine Middleton and Queen Elizabeth II smile as they visit Vernon Park during a Diamond Jubilee visit to Nottingham on June 13, 2012 in Nottingham, England. | Source: Getty Images
BORN DIFFERENTLY
The royal expert also addressed Harry's claims about his brother and father being trapped by the institution, calling it an unfair statement. Nichols said:
"Harry was born in a very different role than William -- he was born a spare, William, the heir. William has always known what his duty and birthright has been."
Nichols also mentioned that Prince Charles showed support during Harry and Markle's early years together, even walking his daughter-in-law down the aisle.
THE EXPLOSIVE INTERVIEW
Markle and Harry's interview aired for a little over an hour, but Winfrey revealed that the unedited footage time lasted for three hours and 20 minutes.
Clips from the interview, which were not broadcasted, were slowly posted on CBS This Morning's YouTube account, including Harry's revelation about his grandmother snubbing him.
Although Harry did not mention who made the racist remark in his family, Winfrey also disclosed that his grandparents, Queen Elizabeth and Prince Philip, were not part of the discussion.
Please fill in your e-mail so we can share with you our top stories!