Stephen Curry's Daughters Riley & Ryan Pose in Matching Outfits — See the Uncanny Resemblance
Stephen Curry's daughters Riley and Ryan recently put netizens in their feelings after a picture of them which showcased their resemblance was shared via social media.
Stephen Curry is a man blessed with quite a lot! He is regarded as an icon in the basketball world, and out of it, he is recognized as a doting father and loving husband.
Recently, his two girls Riley and Ryan melted hearts when their mother, Ayesha Curry, shared a picture of them via her Instagram story. In the image, the two sisters laid out next to each other on the floor with their legs stretched out behind them.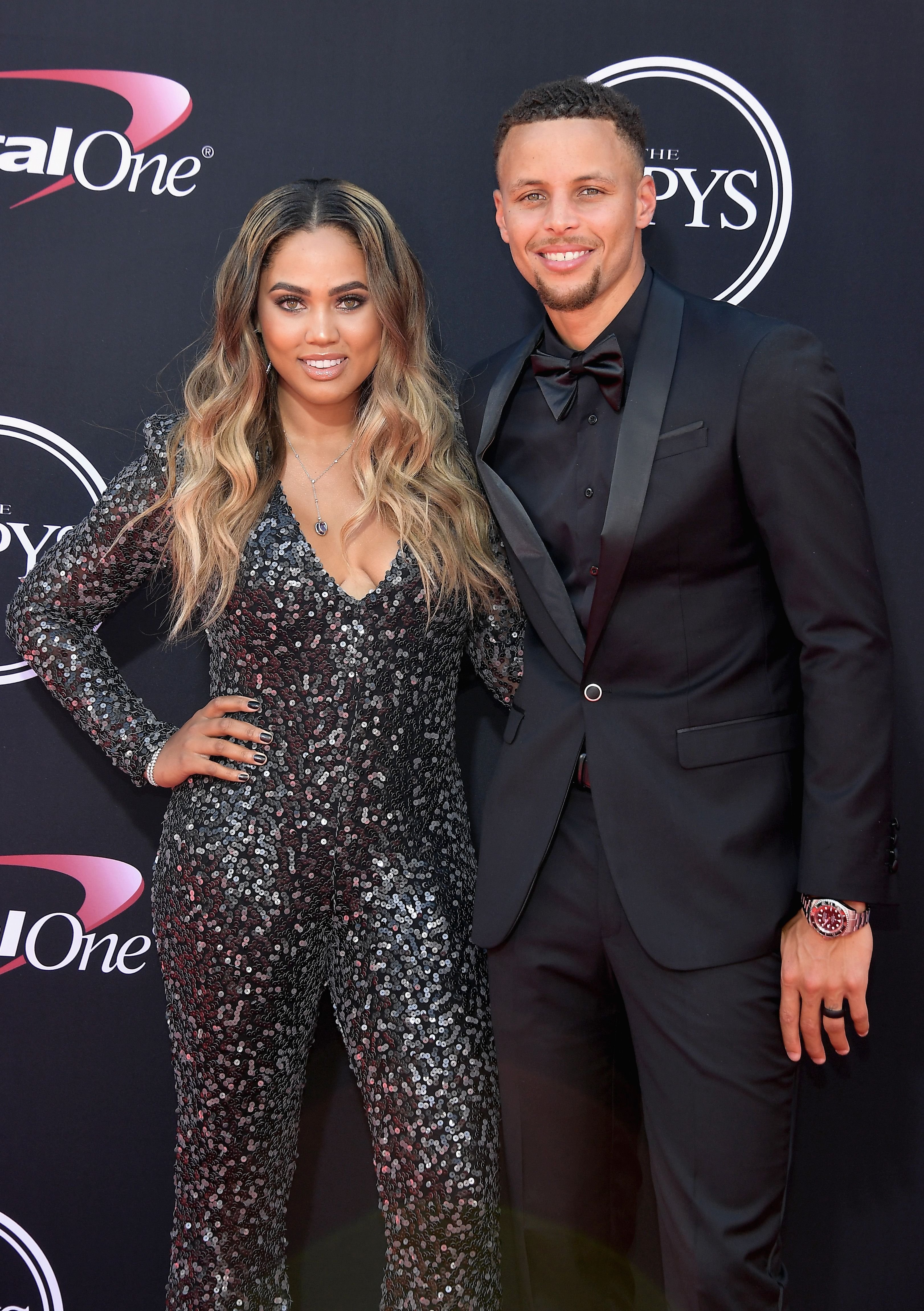 The pair wore matching black outfits. The older girl had her palm resting against her face; this only served to draw attention to her stark blue eyes and delicate facial features.
The younger girl wore a happy expression as she tilted her head to one side. Were it not for the obvious difference in age, both girls could pass off as twins with their dissimilar eye color the only thing likely to give them away. 
Riley and Ryan are only two of Stephen and Ayesha's three children, with the third being a boy named Canon. The two lovebirds are known to be doting parents who take great joy in spending time with their kids.
Once, the talented sportsman was caught on video cautioning his daughters on the proper way of sharing.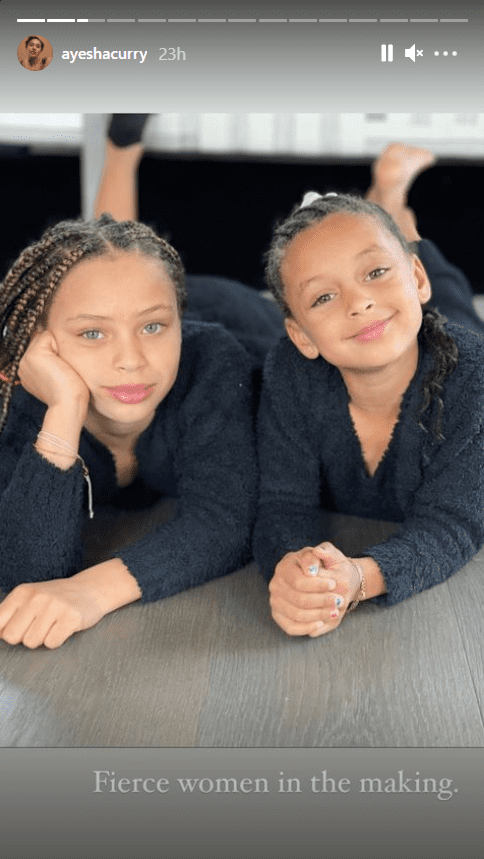 They welcomed their first child Riley in 2012— since then, the girl has grown to become well-loved by many people, especially fans of her father's chosen sport who often see her showing support at his various games.
At one time, she accompanied Stephen to a press conference where she quickly became the star of the show, squirming in her dad's lap as he answered questions from reporters.
Some did not find her antics cute, but her father did not mind and would even go on to defend her. Stephen and Ayesha welcomed their second eldest child Ryan in 2015 after three hours of labor.
She arrived earlier than expected and weighed in at six pounds and one ounce. The couple's youngest child Canon was born in 2018. So far, he is the only boy they share, but it is unknown if there will be more coming after him. 
Stephen and his wife are more concerned with raising proper children and have made headlines multiple times for it. Once, the talented sportsman was caught on video cautioning his daughters on the proper way of sharing.
With all his lessons, there is no doubt that the handsome basketballer's kids will grow well-mannered and aware of the machinations in their society.