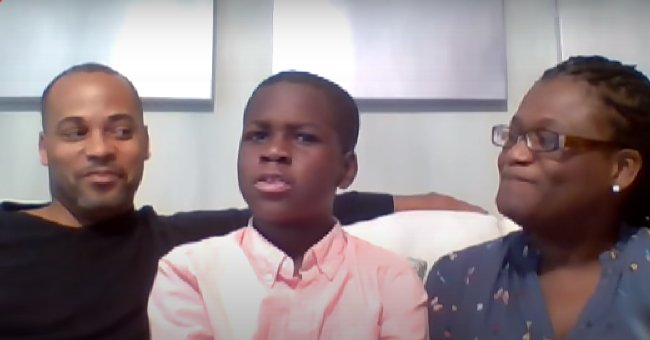 youtube.com/11Alive
12-Year-Old Genius Caleb Anderson Who Is a Sophomore in College Gets Accepted to Georgia Tech

Caleb Anderson, a twelve-year-old college sophomore from Georgia, is on his way to his dream school, Georgia Tech, at just twelve.
Georgia Tech is set to receive a spectacular student this fall, who has time and again proved himself a rare genius. The 12-year-old Caleb Anderson plans to obtain a bachelor's degree in aerospace engineering from the prestigious university.
Anderson previously studied the same course at the Chattahoochee Technical College, having gained acceptance two sessions prior.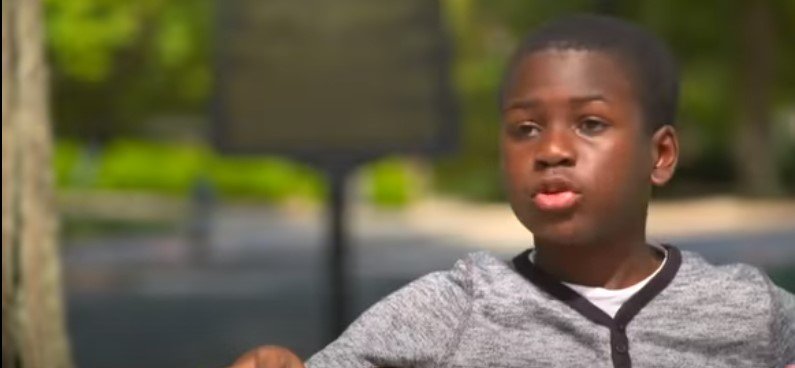 12-year-old genius Caleb Anderson, recruited by Georgia Tech, speaking to an interviewer | Photo: Youtube/ CBS This Morning
However, a new window of opportunity opened to him in the guise of admission into the Georgia Institute of Technology, which he acknowledged as his dream school.
The college announced the preteen's acceptance on Twitter earlier this month, confirming he would continue his educational pursuits in aerospace engineering. The tweet read:
"Now 12, Caleb has been officially accepted to Georgia Tech and will join us on campus this fall to earn a degree in aerospace engineering."
Snagging a college acceptance to Georgia Tech is hardly the first of Anderson's genius feats in his twelve years on earth. At three, he became the youngest male to qualify for MENSA.
MENSA is a non-profit organization for people with exceptionally high IQ. Additionally, he learned sign language at only 9 months old, his parents admitted during an interview with La'Tasha of 11Alive.
Anderson's parents also revealed that their son could already read the United States constitution and solve maths problems at age three. The college sophomore could not hide his excitement over the latest feat in his intellectual achievements.
He revealed in an exclusive interview that getting admitted into Georgia Tech was one of his dreams. The youngster also hoped to someday add a master's degree from Georgia Tech and a Ph.D. from MIT.
He would also love an internship with Elon Musk of Space X and Tesla to his list of fulfilled dreams. Despite his remarkable achievement, Anderson hardly considers himself the smartest kid on the block.
He explained that there were lots of smarter people who worked harder. The youngster also admitted to experiencing the same pressure to succeed everyone else faced despite his intellectual capability. However, being a risk-taker set him apart.
News of the gifted sophomore in his preteens first made the headlines late last year, with several outlets clamoring to grant an interview with the boy and his family.
At the time, the boy opened up about his dreams of becoming a student of the Georgia Institute of Technology due to their top-rated aerospace program.
Eventually, he landed a meet-and-greet with the chairman of the institution's aerospace engineering program. That proved to be a major stepping stone.
Barely a year later, he snagged the revered college-acceptance. As the 12-year-old genius continues his educational pursuits, the world looks forward to witnessing more of his extraordinary achievements.
Please fill in your e-mail so we can share with you our top stories!