The Vampire Diaries: Cast Relationships in Real Life
"The Vampire Diaries" has earned a cult-like following throughout its eight riveting seasons, leaving fans interested in the stars' real-life relationships.
Apart from the drama of the relationships on "The Vampire Diaries," the series has inspired friendships and relationships off-camera. 
Let's take a walk down memory lane to remind you of the break-ups, make-ups, and frenemies between the castmates.
NINA DOBREV AND PAUL WESLEY
Nina Dobrev and Paul Wesley's on-screen chemistry was so strong that people kept asking them if they were dating in real life. However, these two actually hated each other off the screen. 
Nina revealed this in the podcast Directionally Challenged that she and Paul hated each other so much that many viewers confused those feelings with chemistry. 
Fortunately, that only lasted for five months, and then the negativity was gone. Now, Paul and Nina are good friends.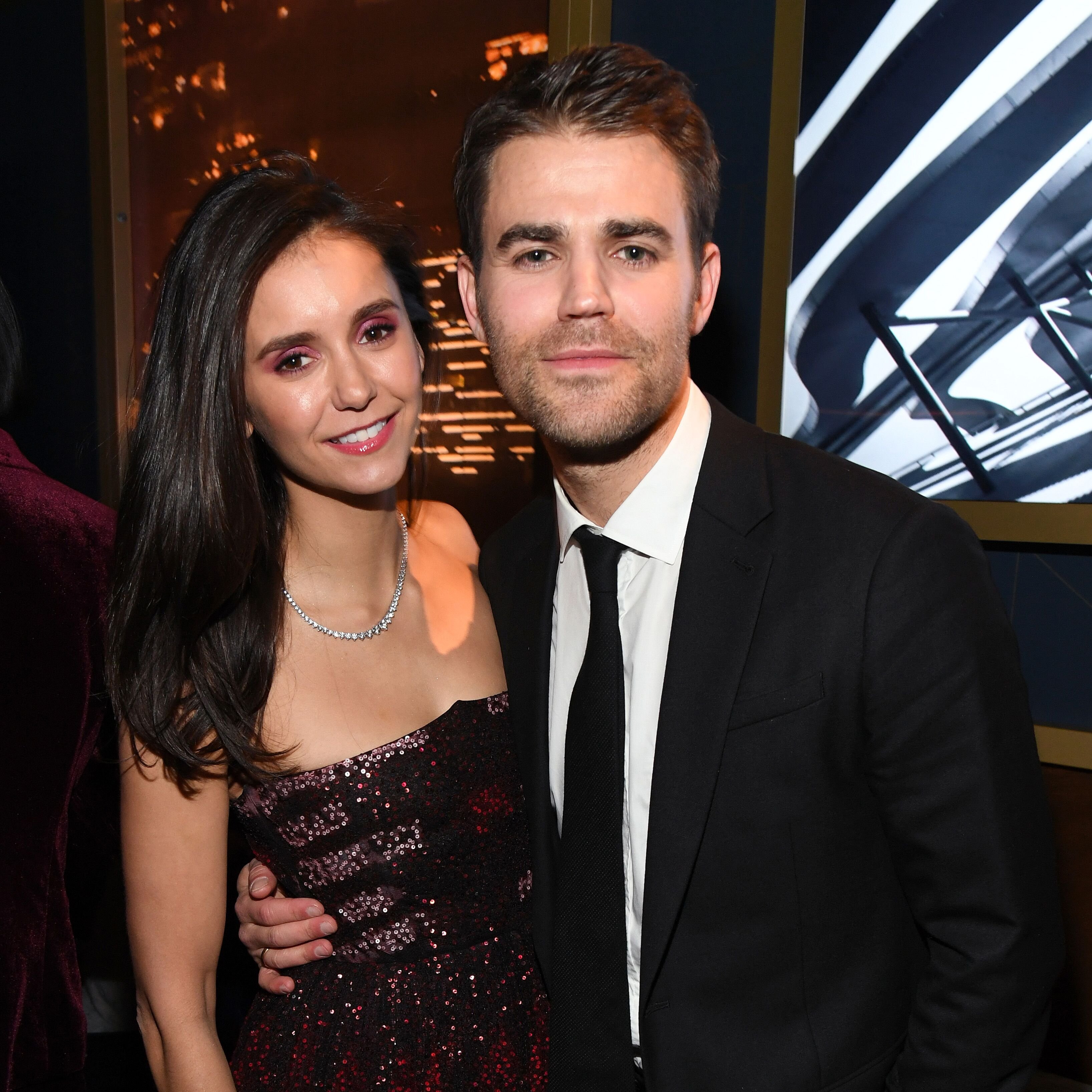 A bit later, Nina appeared on "Chicks in the Office" and said that they all were like a big family back then because they spent so much time on the set together. Paul reacted to Nina's words and told Us Weekly:
"I think sometimes when people work together nonstop, do press nonstop for years and years on end, you're just — you don't appreciate the person that's in front of you. You're like, 'Oh, you know, I'm exhausted and tired.'"
View this post on Instagram
NINA DOBREV AND KAT GRAHAM
These two portrayed best friends, but many wonder what their relationship is like in real life. The two liked each other from the very beginning and started a good friendship. 
During filming, the actresses kept posting pictures together on their accounts, and we had no doubts that they spent time together even off the set. When Nina left the project, two seasons before the finale, Kat publicly supported her.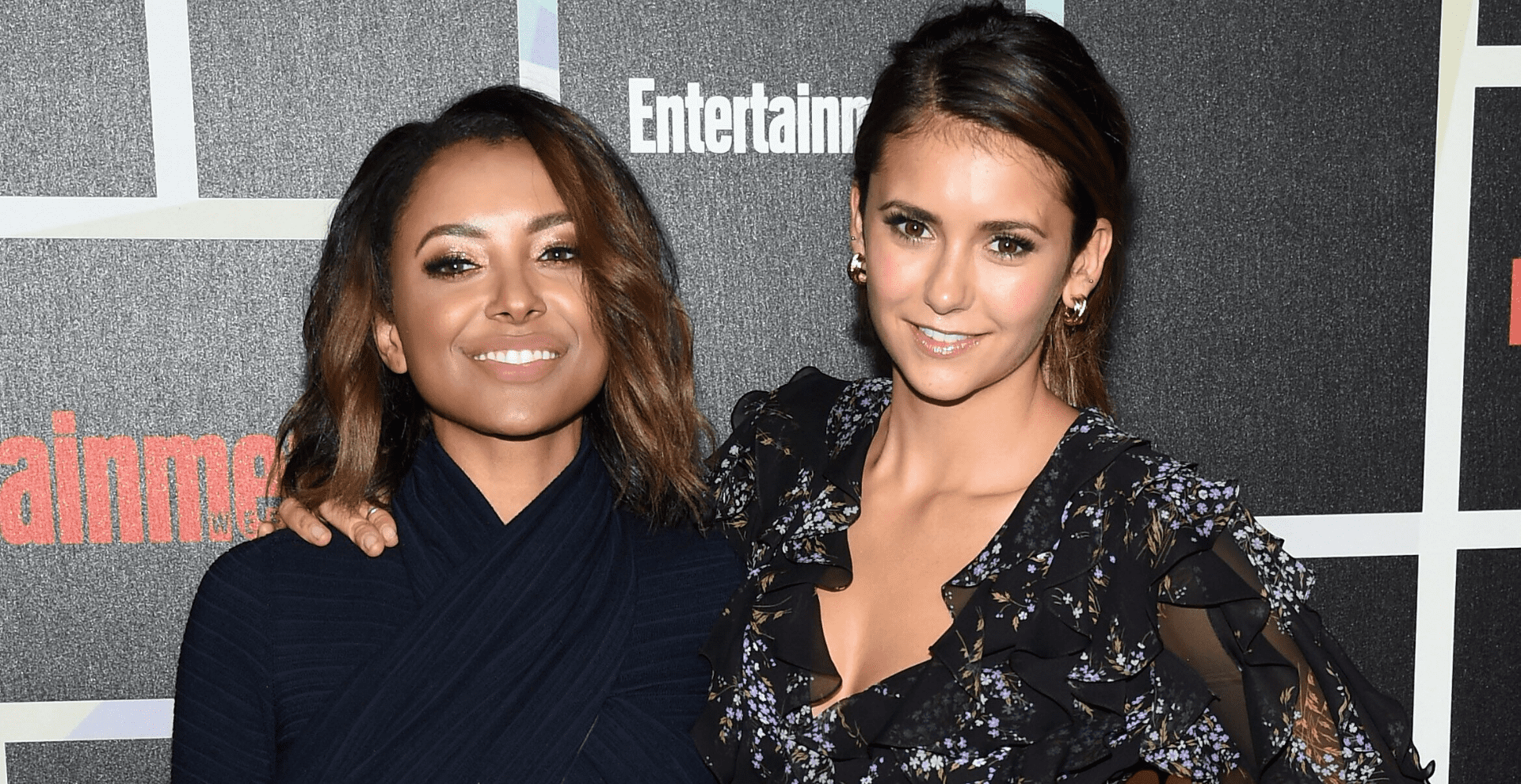 "It's very bittersweet. We're all family, you know, and you always want to stay together forever, but everyone has their journey, and all you can do is wish them well and support them," she said.
According to her, Nina decided to leave long before her actual departure. After Nina left the show, the actresses stopped communicating as much, and now it's hard to find pictures of them together on their accounts.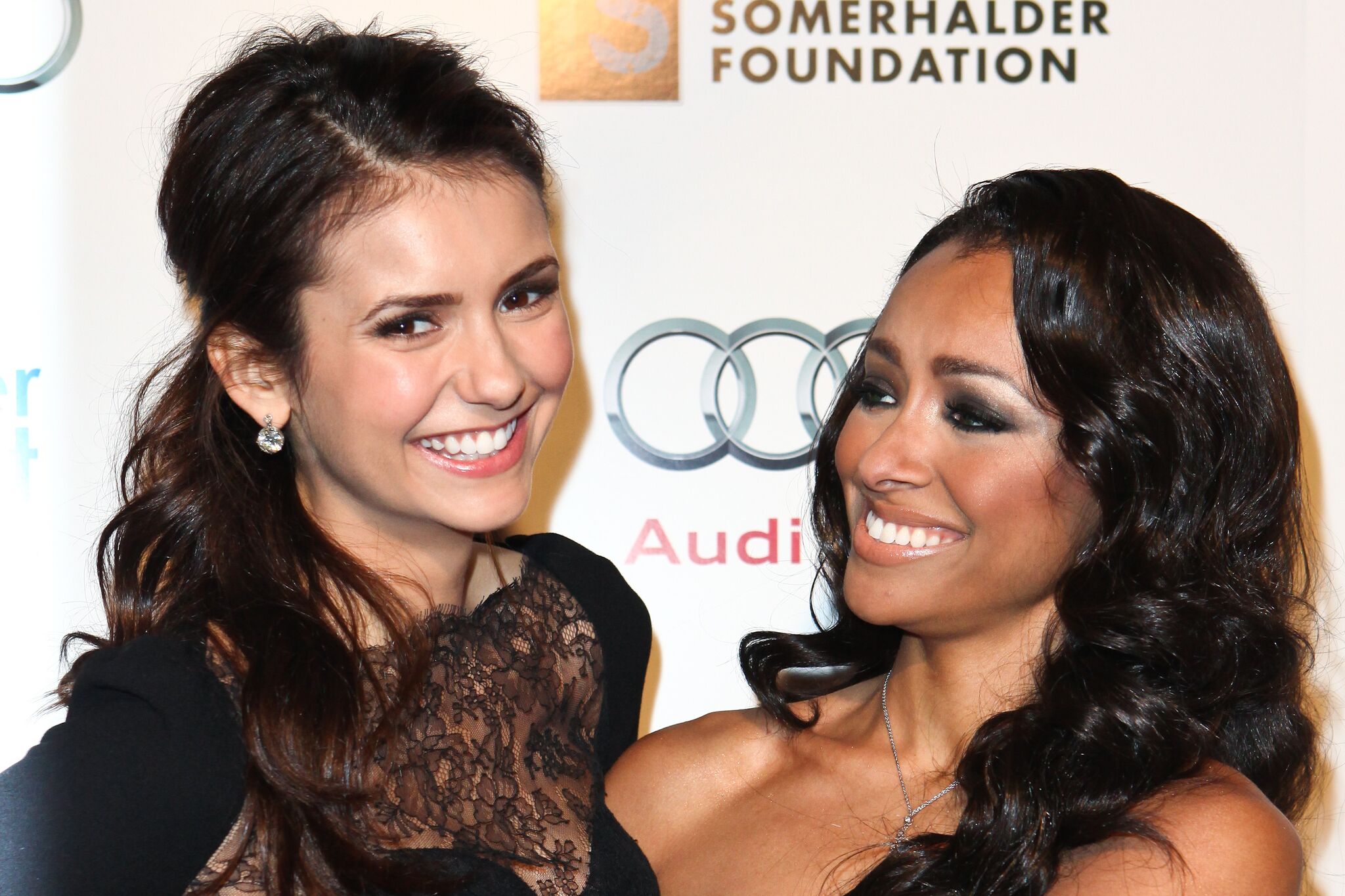 CANDICE ACCOLA AND ZACH ROERING
Candice and Zach's relationship is somewhat similar to their characters' relationship in "The Vampire Diaries." In 2011 the pair suddenly started posting pictures of each other, and there was suspicion that something was going on between them.
Their relationship didn't last long, though, and they broke up in May 2012. However, they managed to remain friends and started working on the filming of season 4.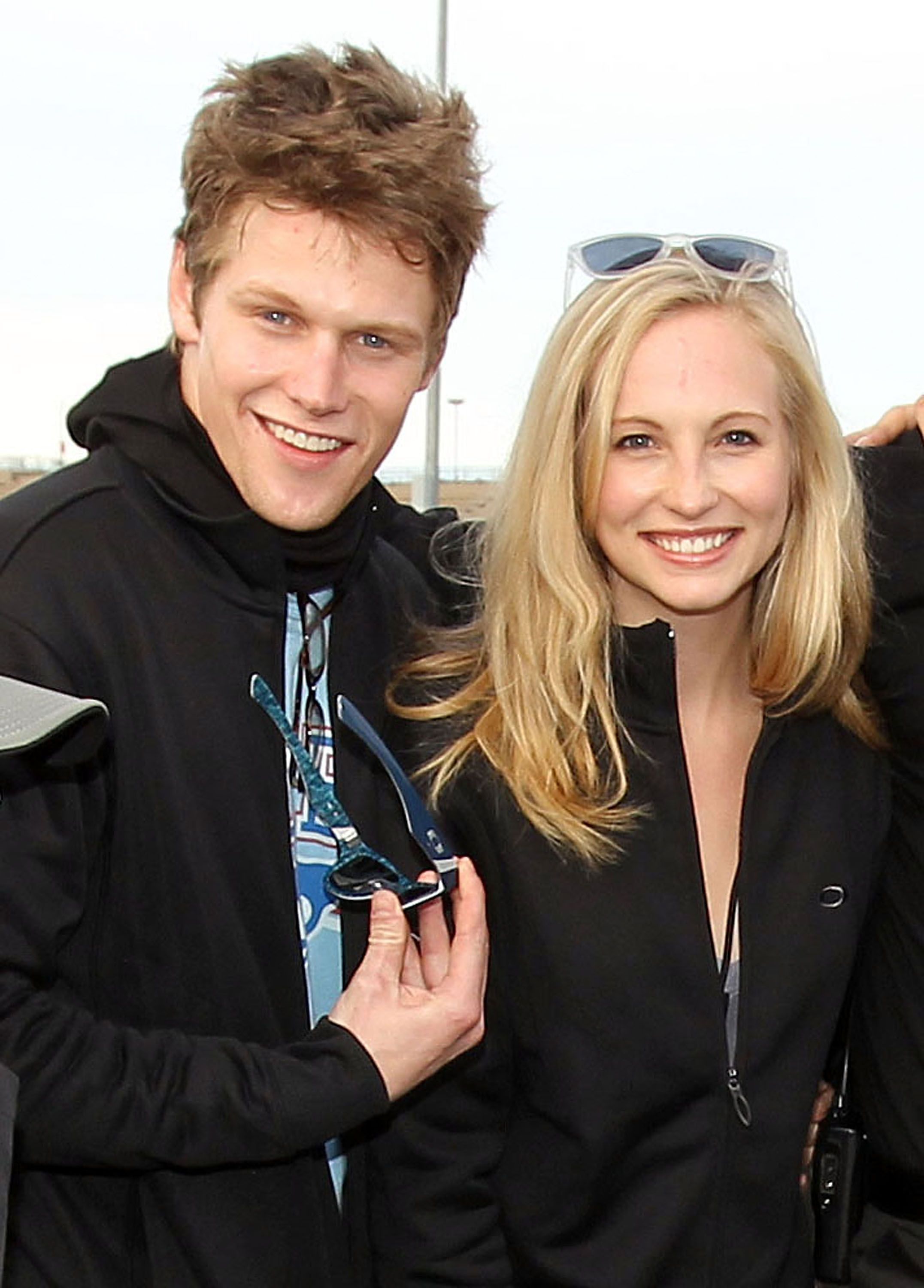 The story would've seemed quite innocent if it wasn't for one small detail. Candice and her now-husband, musician Joe King, met in February of 2012. Either Candice and Zach had broken up before that, or Candice was dating two men at once.
KAT GRAHAM AND IAN SOMERHALDER
In an interview with AOL, Kat revealed that during the filming of season 1, she and Ian couldn't stand each other's presence.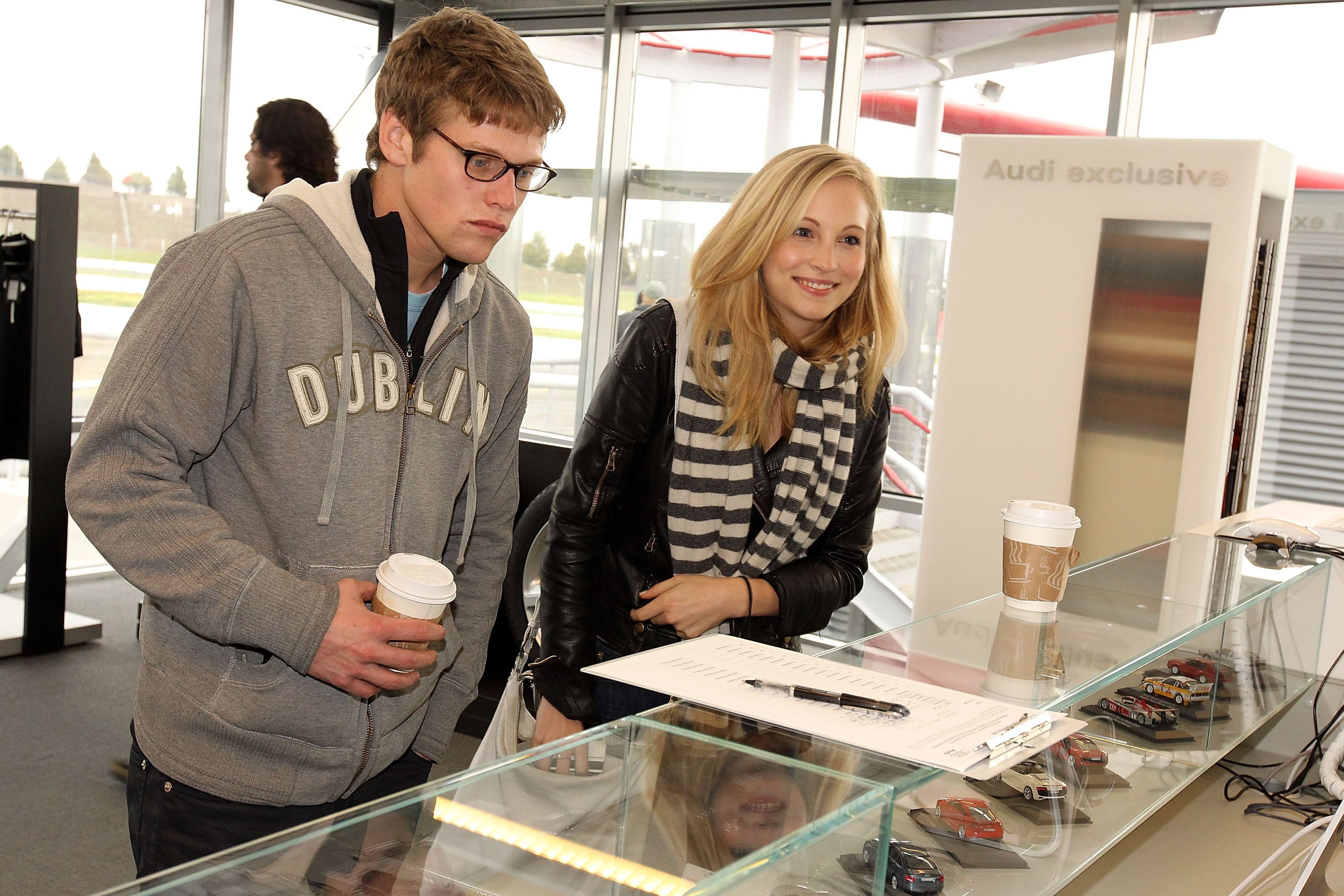 Perhaps, Kat didn't even have to act while expressing her emotions towards Ian's character. However, the times have changed, and now these two don't have any bad blood between them. According to the actress, it all came down to their different levels of maturity. She said:
"I was still finding myself, and throughout the years, he's helped me find myself and is now one of my greatest inspirations."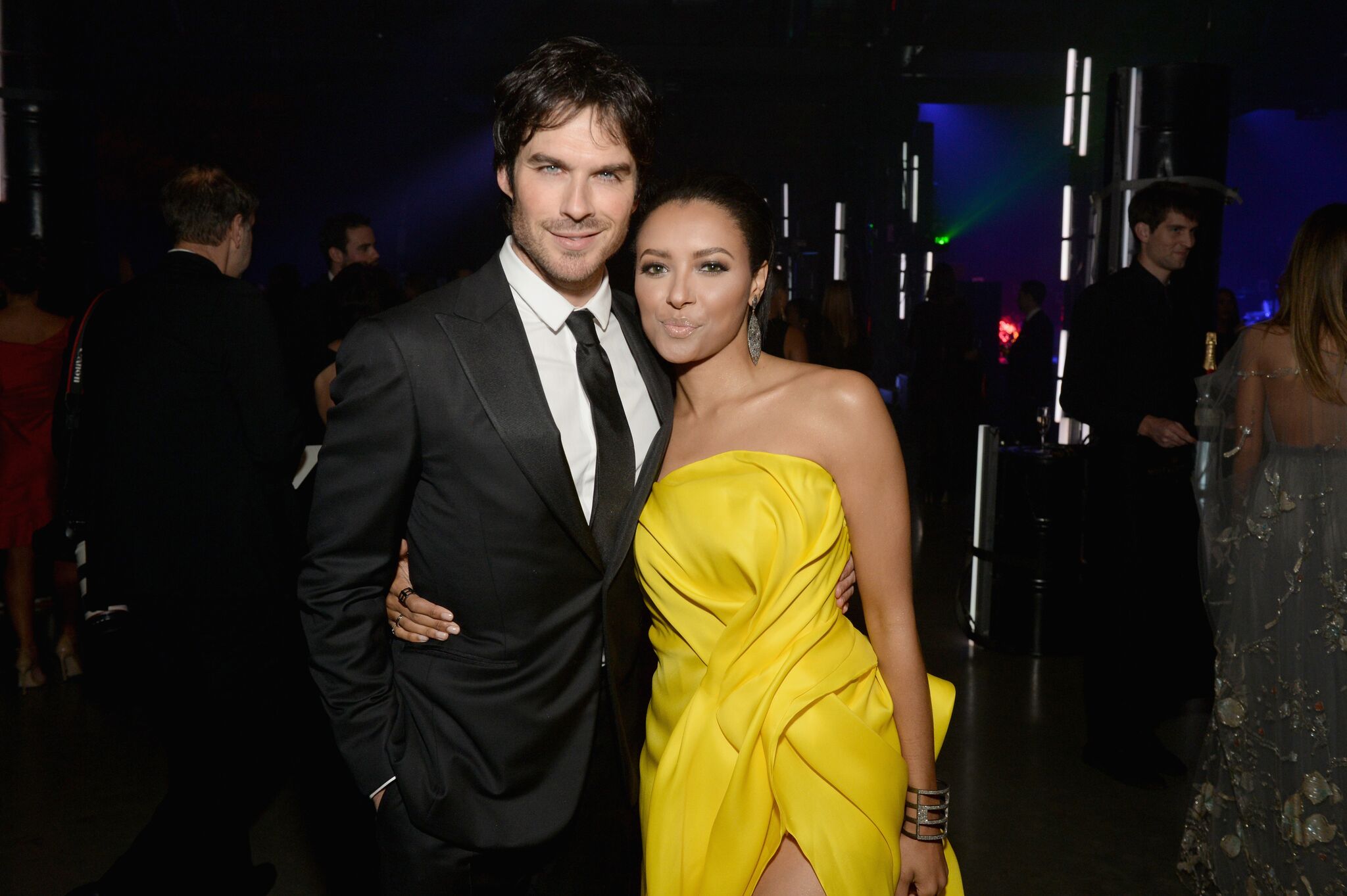 In 2014, she even stated that Ian was her best friend among the cast members. Moreover, Kat made friends with Ian Somerhalder's wife, actress Nikki Reed. 
"I mean, they're really perfect together," Graham said. "I'm like, thank God you guys found each other because I don't know what you would do without each other. They're perfect."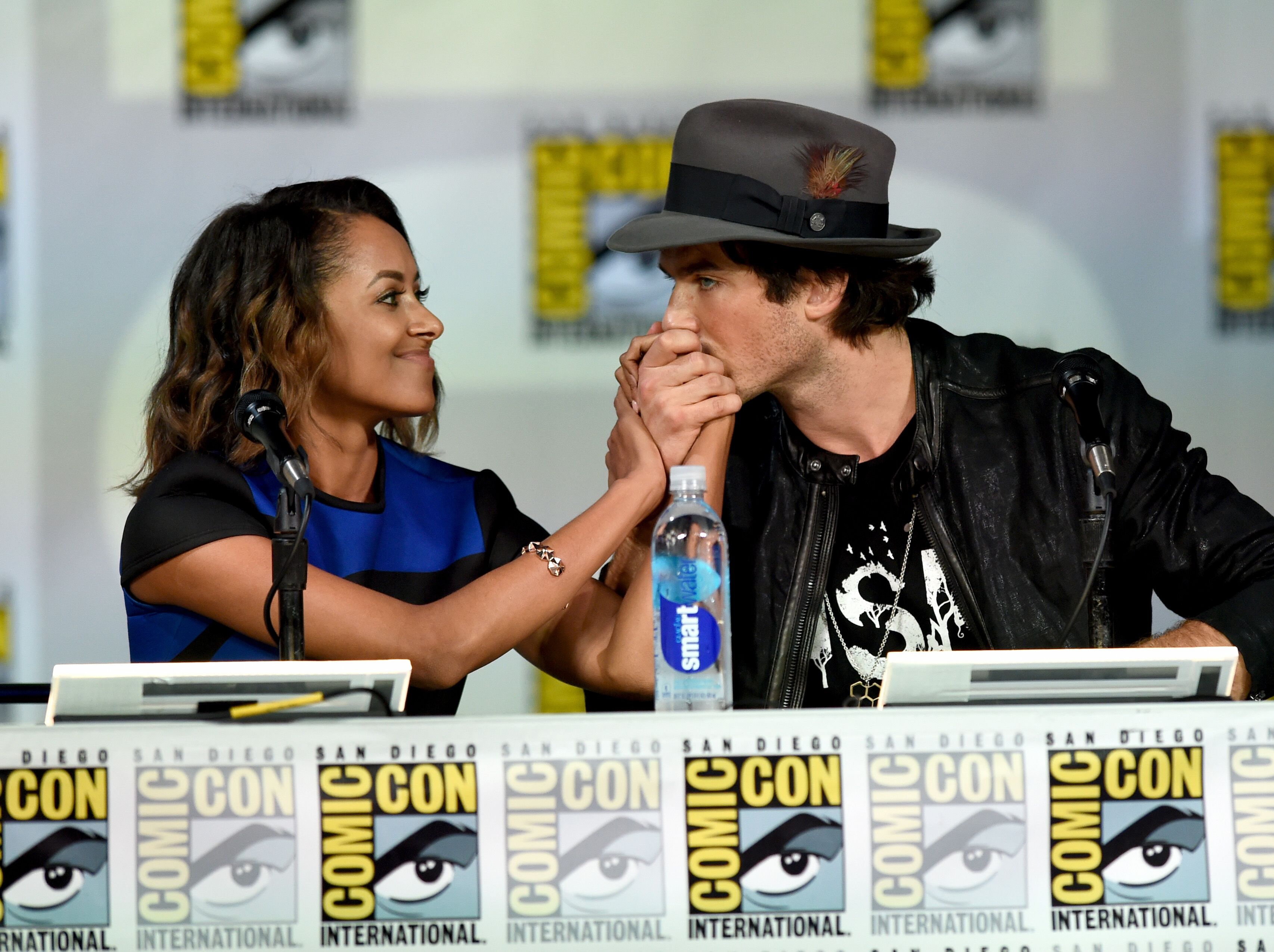 IAN SOMERHALDER AND PAUL WESLEY
Even though these two actors have never revealed their relationship's details, we know they are on good terms. For instance, Paul was one of the few colleagues that Ian invited to his wedding with Nikki. 
However, their friendship went on a whole new level when they decided to launch a new project together, bourbon. On his IG account, Ian revealed that he had worked a lot on creating a new product with Paul:
"Can you imagine if the Salvatore brothers had their OWN bourbon? Well, it's coming!"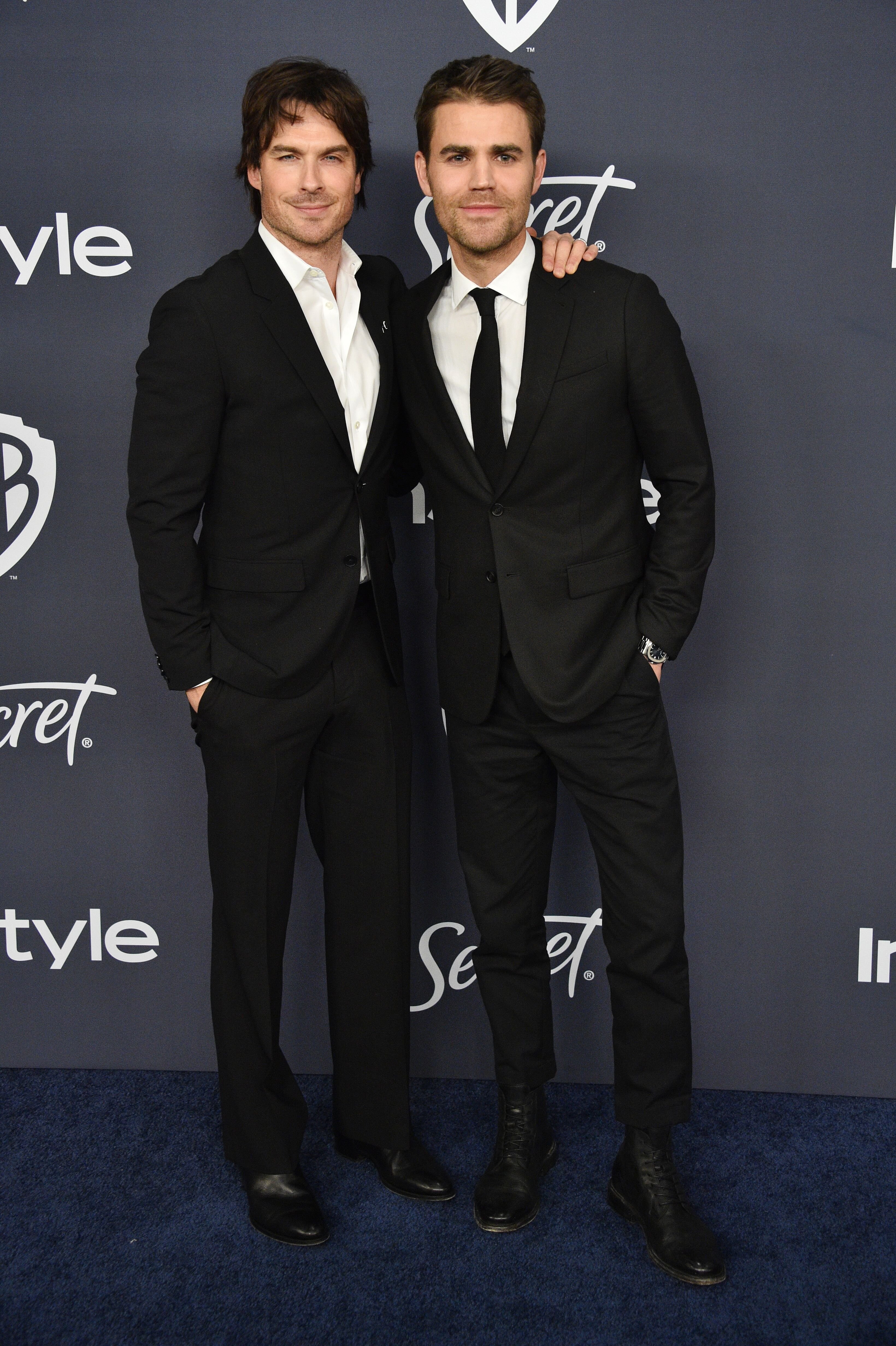 DANIEL GILLIES AND JOSEPH MORGAN
"The Vampire Diaries" lost a lot when these two went on to star in their own show, "The Originals." Although Klaus and Elijah's relationship has always been quite tricky, it is very different in the real world.
These two are such good friends that they kept pulling pranks on each other on the set. Joseph Morgan recalls the antics started when Daniel Gillies began parking his Jeep diagonally across his parking spot. Joseph got his revenge by hiding Daniel's Jeep.
View this post on Instagram
Another prank that the friends did was locking each other outside of their dressing rooms on the set. Daniel Gillies also tried to park really close to Joseph Morgan's so that he wouldn't be able to open the door and get out of the vehicle, but the actor hit the car and damaged it. 
NINA DOBREV AND IAN SOMERHALDER
Let's talk about the most famous relationship on this list. All of us know these two used to date in real life - just as the chemistry between their characters was at its peak. When they broke up in 2013 and Nina later revealed her decision to leave the show.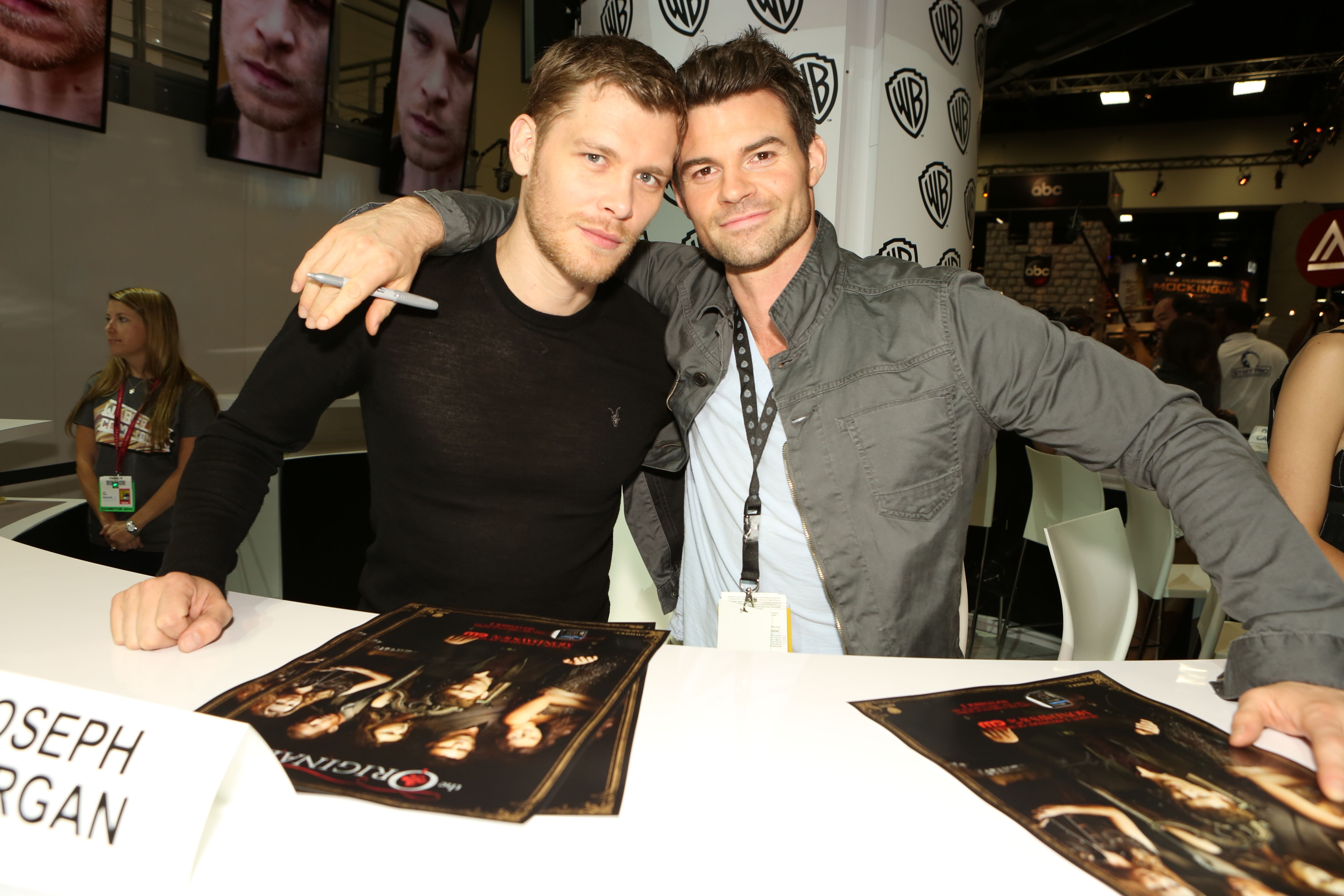 The fans assumed that Nina decided to leave the show as she could not maintain a professional relationship with Ian Somerhalder. We don't know if that was true or if Nina left the project for other reasons, but the actress says it had nothing to do with Ian.
She revealed that she and Ian had been friends long before they started dating, and they remained friends even after their break-up.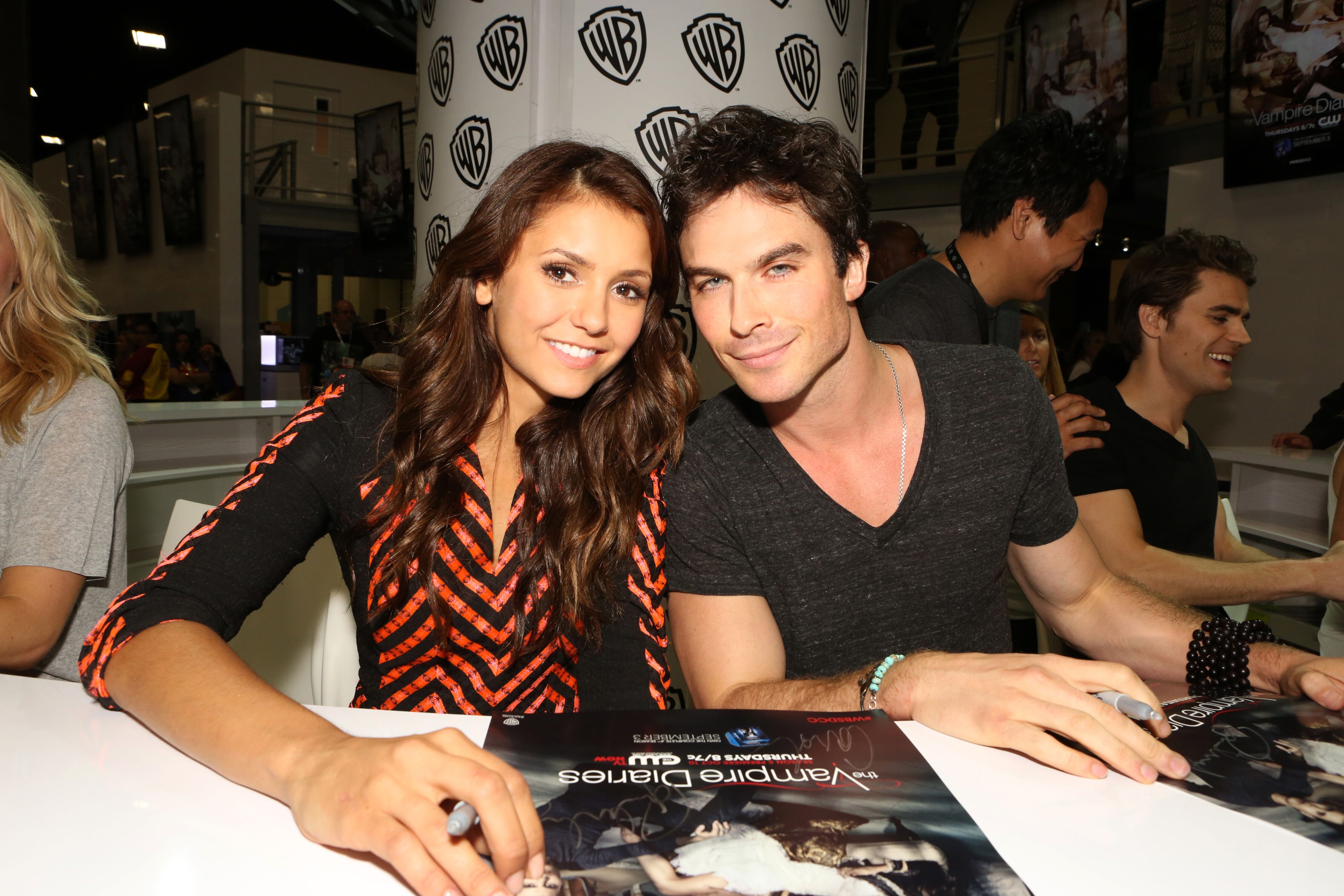 Coincidence or not, but she wasn't present at her ex's wedding, although she said she was glad to see Ian happy in an interview. She also said there was no animosity between the two of them.
"The drama is in the media, it's not with us. But of course, we're on a teen drama show, everyone's going to look for drama. If there's no drama, there's nothing to write about. I just ignore it," she said.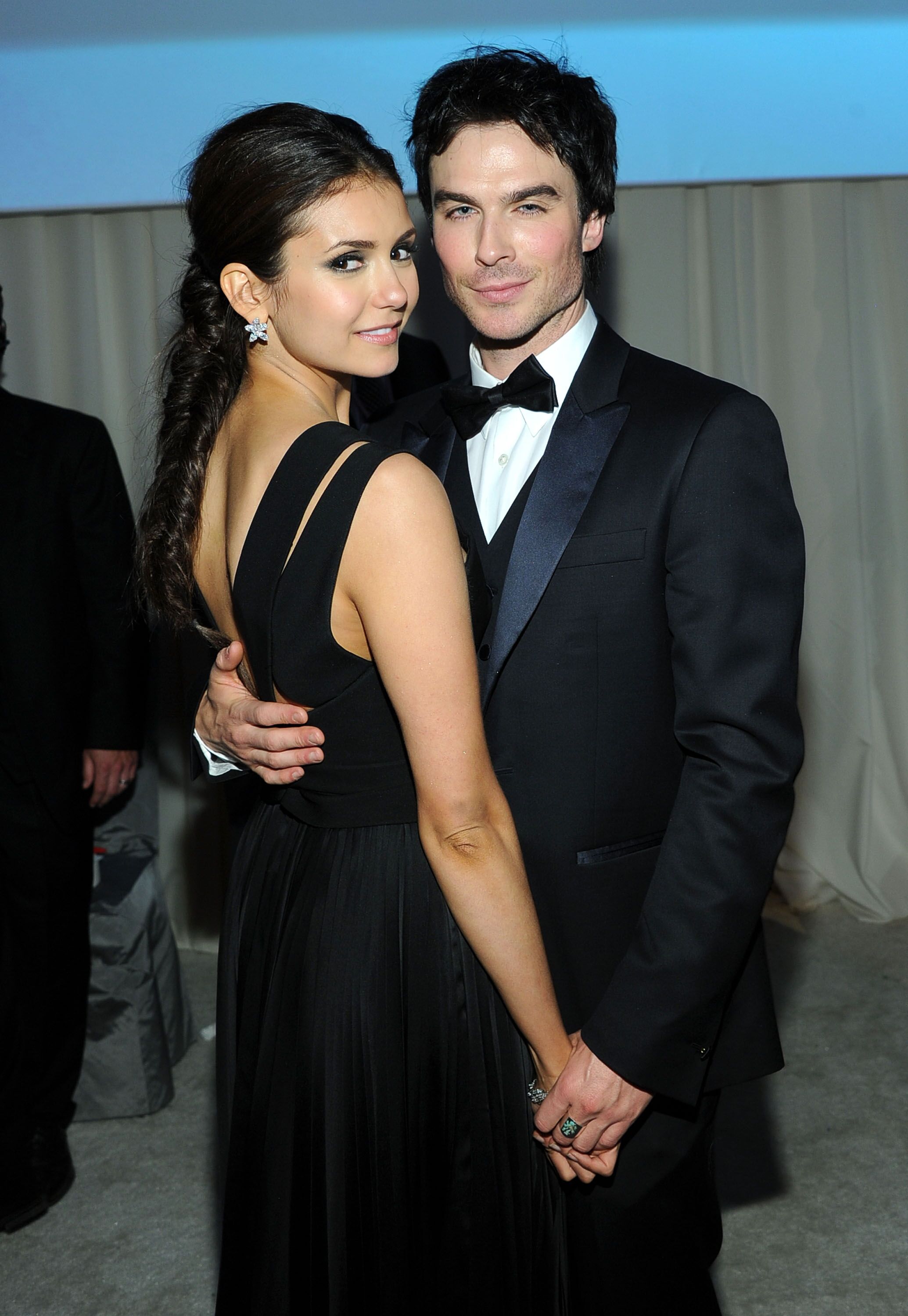 NINA AND DOBREV AND CANDICE ACCOLA
Their friendship on the show had its ups and downs, but it's totally different in real-life. Nina and Candice are good friends and remain in touch. Candice Accola was present at Nina's 30th birthday party, and the picture of them together tells us a lot about their relationship.
Thanks to Nina, Candice got her shot at true love. Candice Accola first met her future husband, Joe King, at a football game, but she was too shy to give him her phone number. Nina, however, was more courageous and gave Joe, Candice's phone number herself, which changed their lives. Who knows if Candice and Joe would have ever met again if it wasn't for Nina!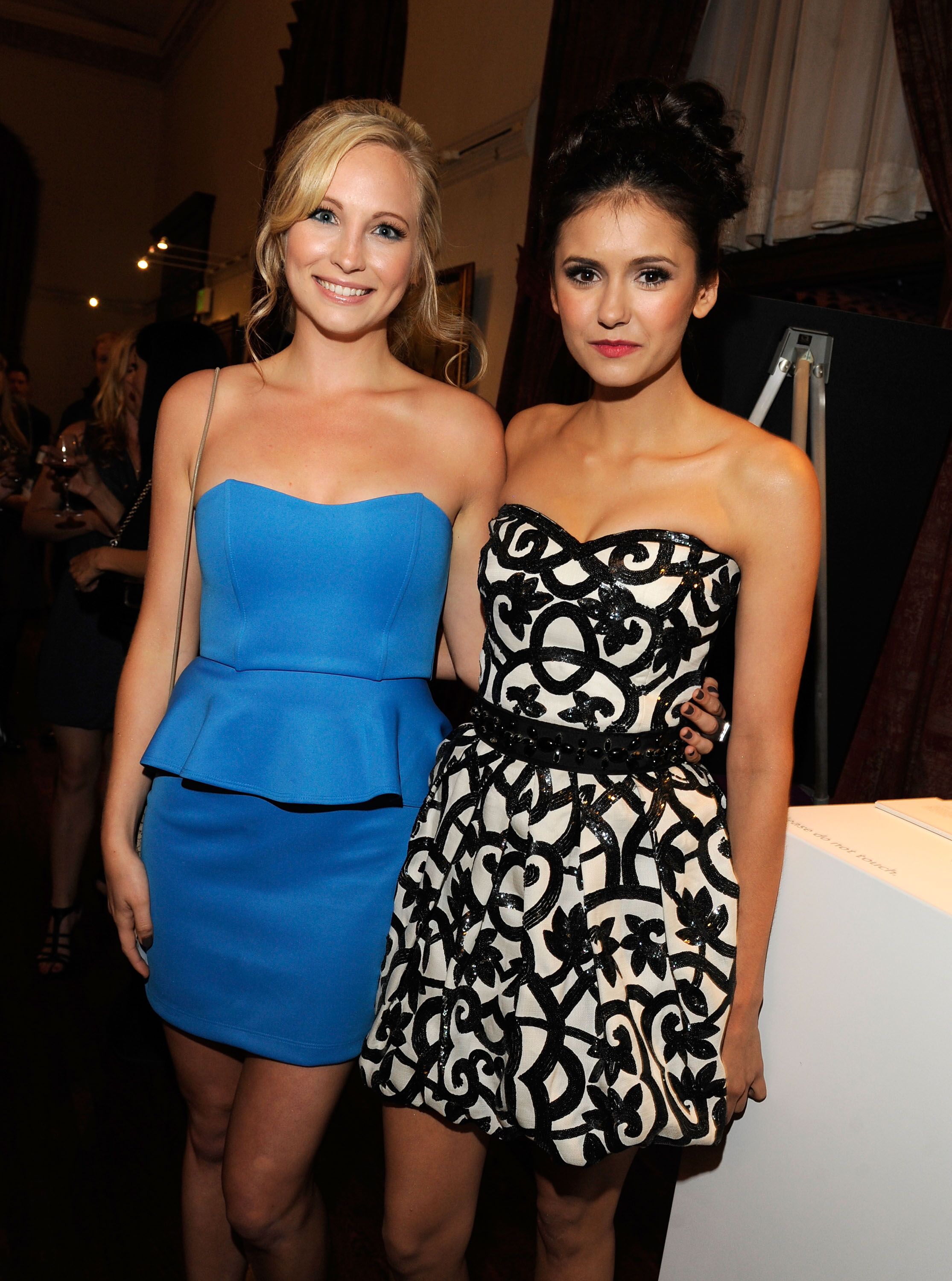 KAT GRAHAM AND MICHAEL TREVINO
We don't know much about Kat and Michael's relationship, but it seems they have been friends for quite a while. In the interview with AOL, Kat mentioned she'd known Michael for 10 years already!
"One person I've actually known for 10 years is Michael Trevino, and he's someone I wish after six seasons I had more time with. But it's also how they're writing. If I'm doing more scenes with one person, I might be closer with them."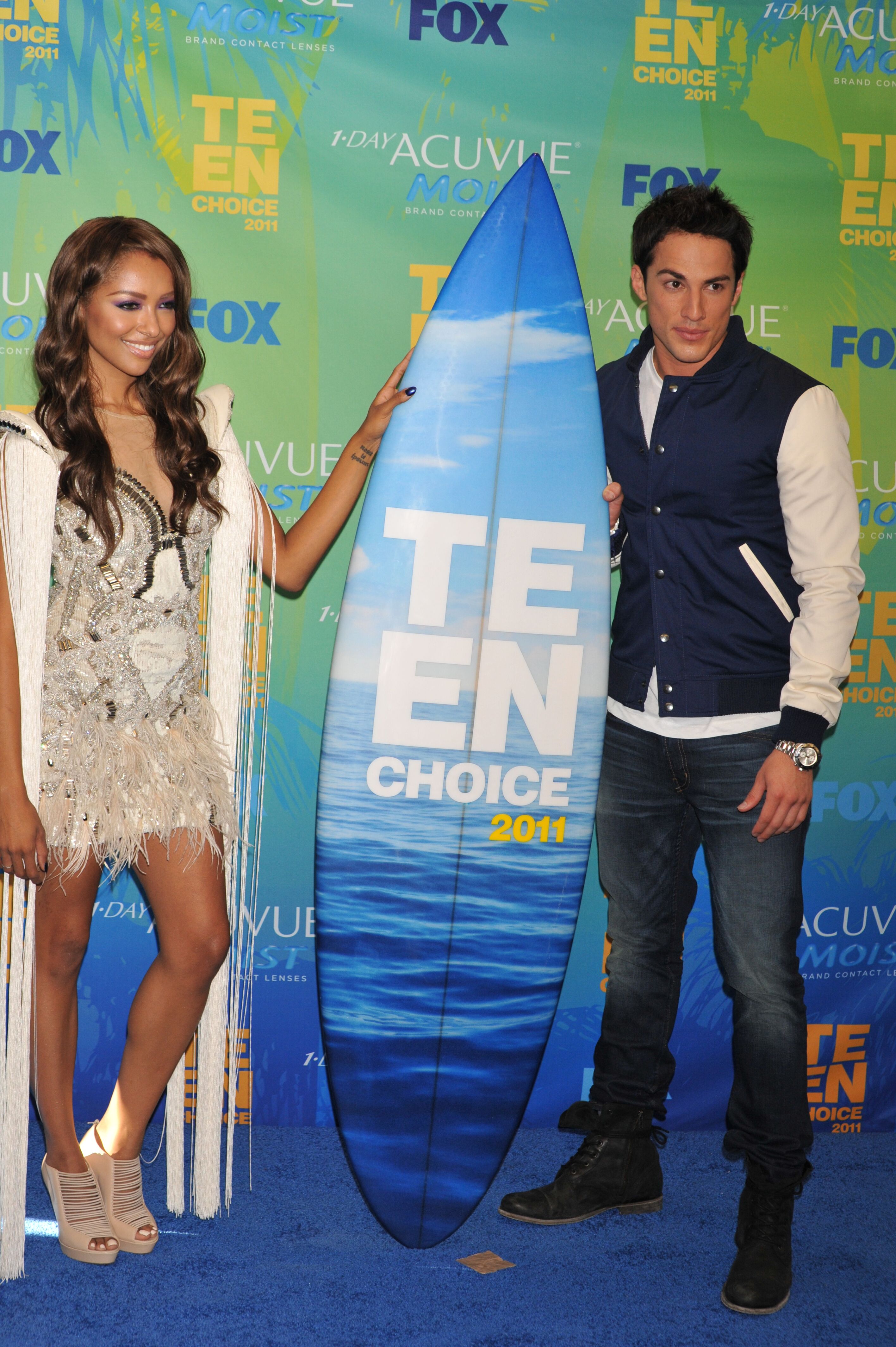 During the shooting, the two used to post funny pictures of themselves together, showing they got along well.
PAUL WESLEY AND PHOEBE TONKIN
When Phoebe Tonkin first appeared on the set of "The Vampire Diaries," Paul noticed her right away. They looked sweet together, but their relationship was hardly an easy one, as the couple was on and off most of the time.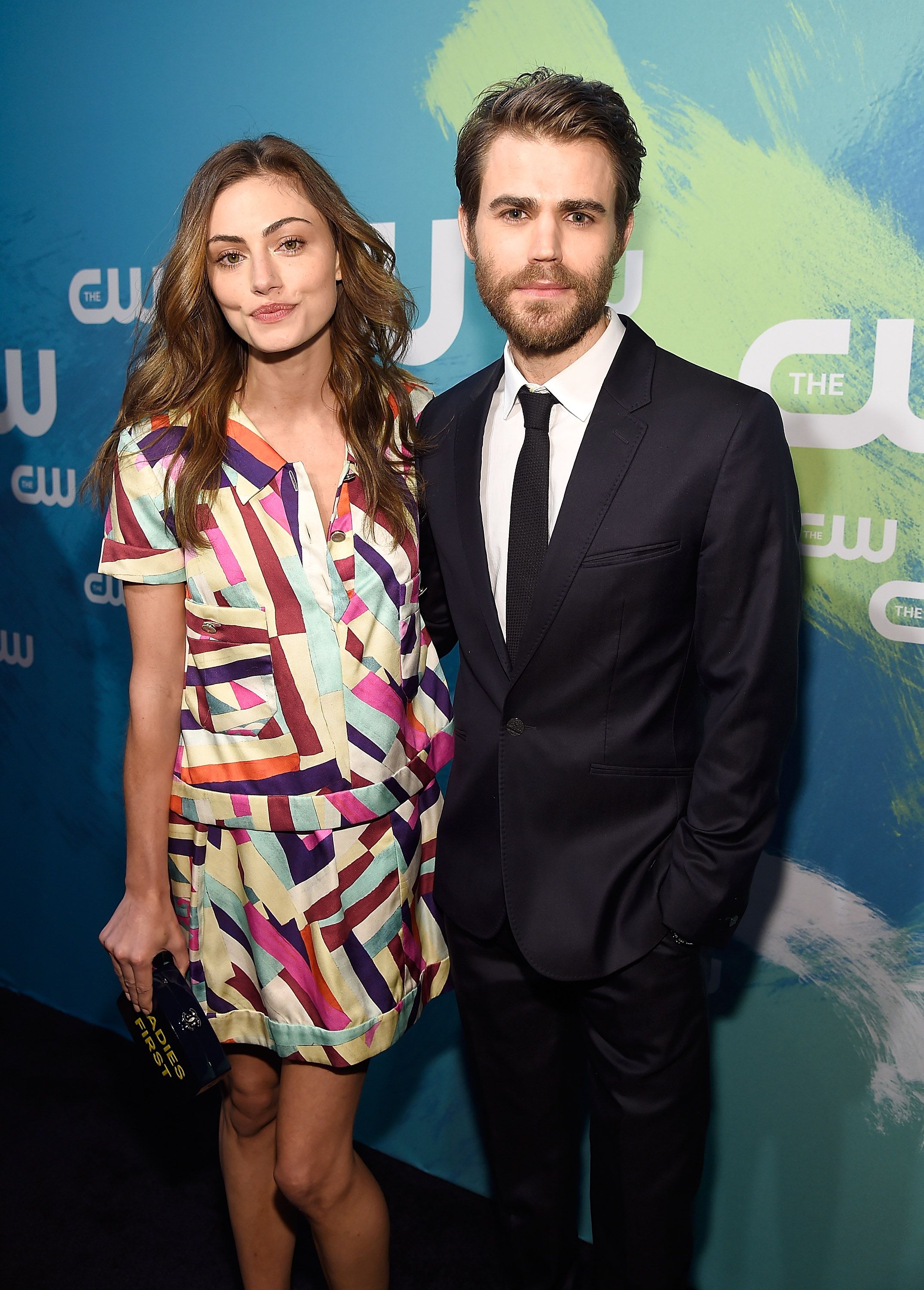 They dated for four and a half years and even attended Ian Ian's wedding together. However, they broke up, later on, unfollowed each other on social networks, and claimed they remained friends. 
In 2018, Phoebe wrote and directed her own film called "Furlough," and it proved to be quite a therapeutic experience for her because it helped her work through their break up.