Meet Original 'One Day at a Time' Cast 35 Years after the Sitcom Ended
It has been decades since the television series "One Day At A Time" premiered, yet avid fans still remember the cast. Here's a look at their lives.
When the film "One Day at a Time" premiered, viewers expected something beautiful; and it did not disappoint. The show touched many lives when it addressed relatable societal issues like religious fanatics, teenage suicide, and sexual harassment of both sexes. 
The series also balanced these happenings with humor to make it more comfortable for viewers worldwide. Here are interesting facts about the cast from the show.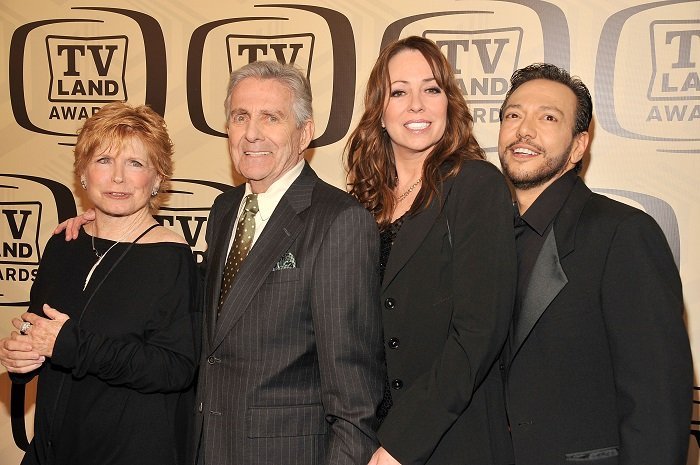 BONNIE FRANKLIN
Ann Romano is the star, a mother who divorces her husband, Ed, and moves with the couple's two daughters to Indianapolis. Ann is a loving and caring mother who still makes sure to discipline Barbara and Julie. 
Ann then falls in love with David Kane, the lawyer who files for her divorce. However, this romance does not end well. Bonnie Franklin rose to fame on-screen for this character while already a big star on stage.
Franklin has a Tony Award nomination to her name for the Broadway musical "Applause," and her role as Ann led another nomination for an Emmy Award, in addition to two Golden Globes.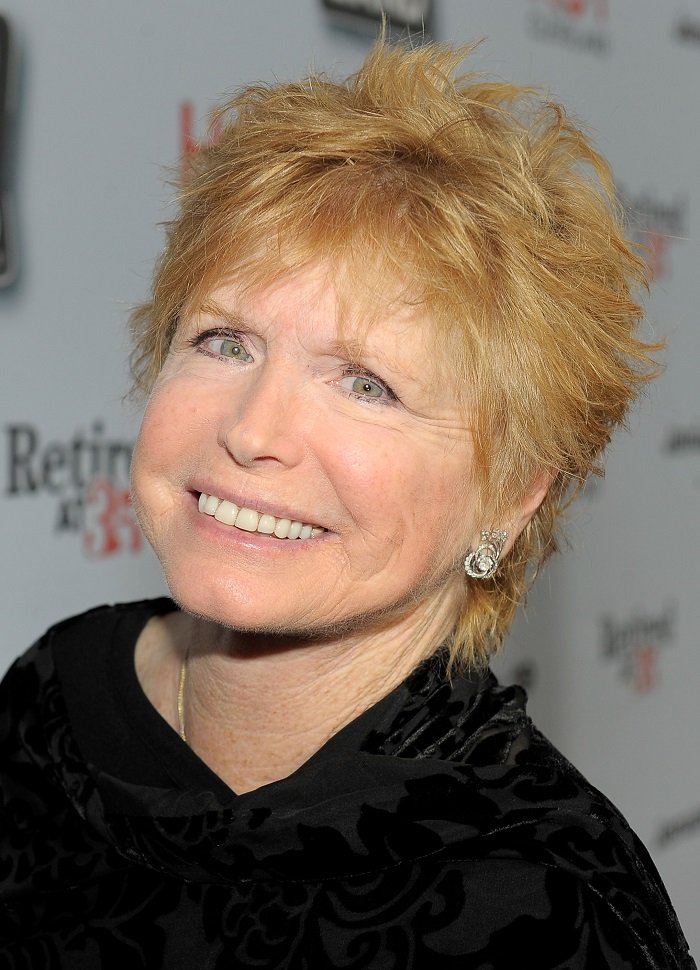 Unfortunately, Bonnie passed away in 2013 after a seven-month battle with pancreatic cancer. Her last performance was like Sister Celeste in "The Young and the Restless."
Bonnie alone could make eyes turn 360 degrees when she walks into a room. Her birth name was Bonnie Gail Franklin, born in Santa Monica, California. She began her movie career at a very young age, and as time went on, became the queen of television shows.
She played the role of a steadfast mom, Ann Romano, in the series "One Day At A Time" and brought laughter to many faces. After the show, she continued with her television career until her death on March 1, 2013, at the age of 69.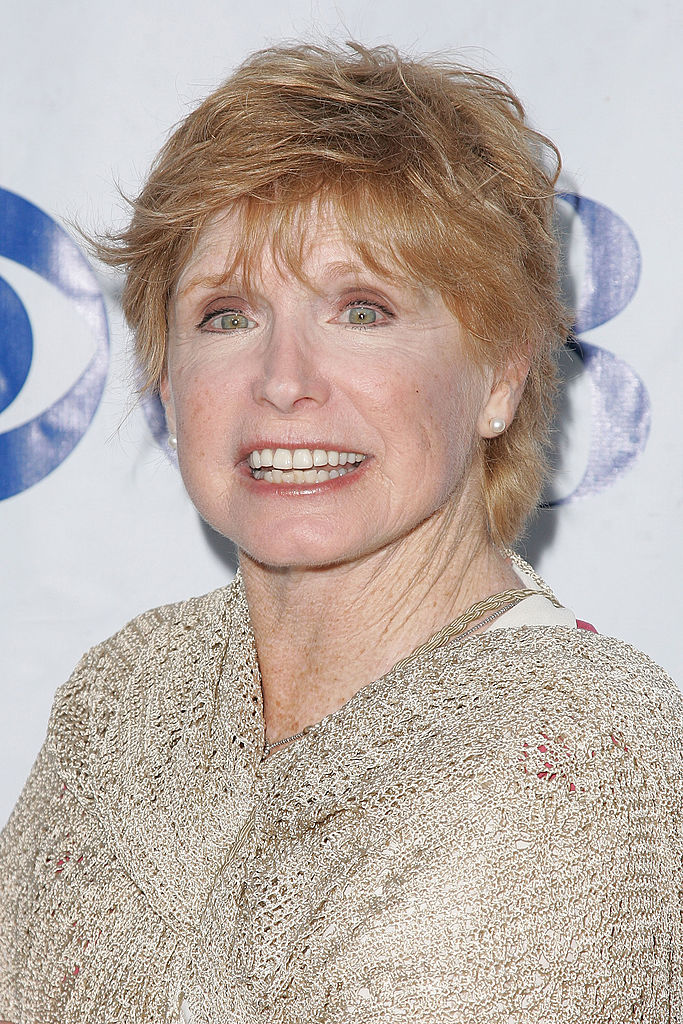 PAT HARRINGTON JR.
Dwayne is the superintendent of the building where the Romans live and soon became one of the family. Dwayne's comic moments and peculiar personality make him the comic relief of the show. 
Dwayne also offers several unsolicited advice to several members of the Romans in his many unannounced appearances. He may not be the smartest of the characters, but this makes Dwayne much more fun.Pat is the son of Pat Harrington Sr., who introduced his son to the world of acting. His role as Dwayne earned him a Golden Globe Award and an Emmy Award, making it his most famous performance.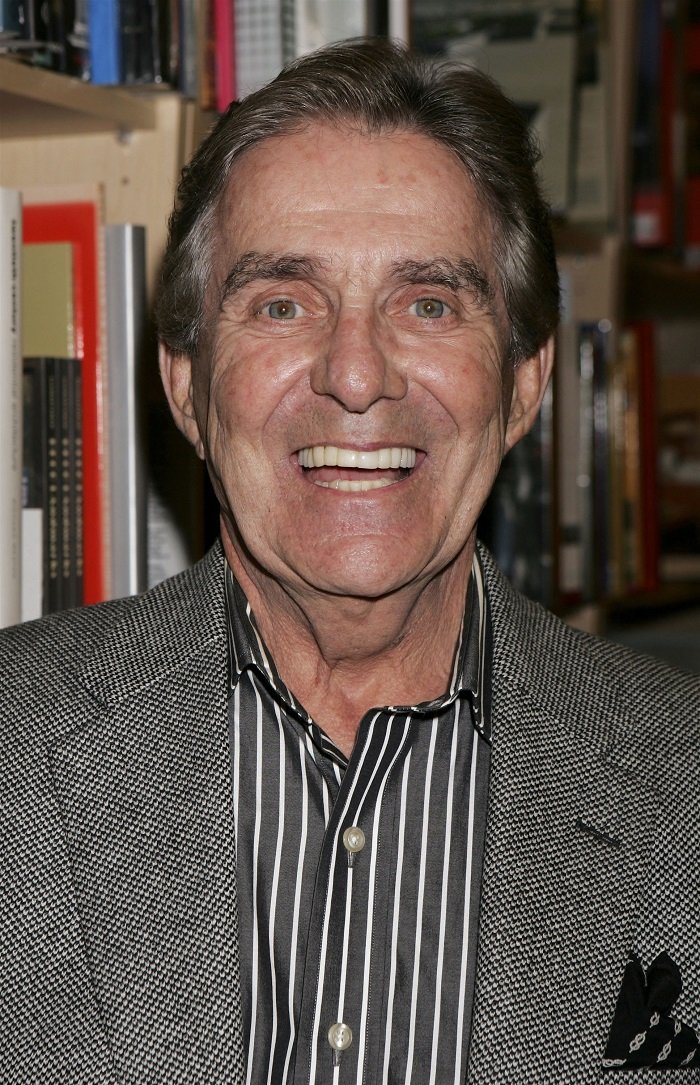 After the show, Pat worked on the comedies "The Kings of Queens" and "Hot in Cleveland." The actor was diagnosed with Alzheimer's and, unfortunately, in 2015, suffered a brain hemorrhage and died shortly after that.
Pat was born on August 13, 1929, as Daniel Patrick Harrington, and he is known as an Emmy award-winning actor who devoted his stage life to making fans excited whenever they saw him. 
Besides his role on "One Day AT A Time," he landed the part of The Man from the movie "U.N.C.L.E." In 1955, he got married to the love of his life, Marjorie Ann Gortner, and had four beautiful children together.
However, the duo divorced in 1985, and it wasn't until sixteen years later that he found love again with an insurance executive, Sally Cleaver, whom he married in 2001. 
Many years after leaving the screens, the actor was diagnosed with Alzheimer's disease and developed a brain hemorrhage shortly after. On January 6, 2016, the actors' children announced that he had passed away at age 86.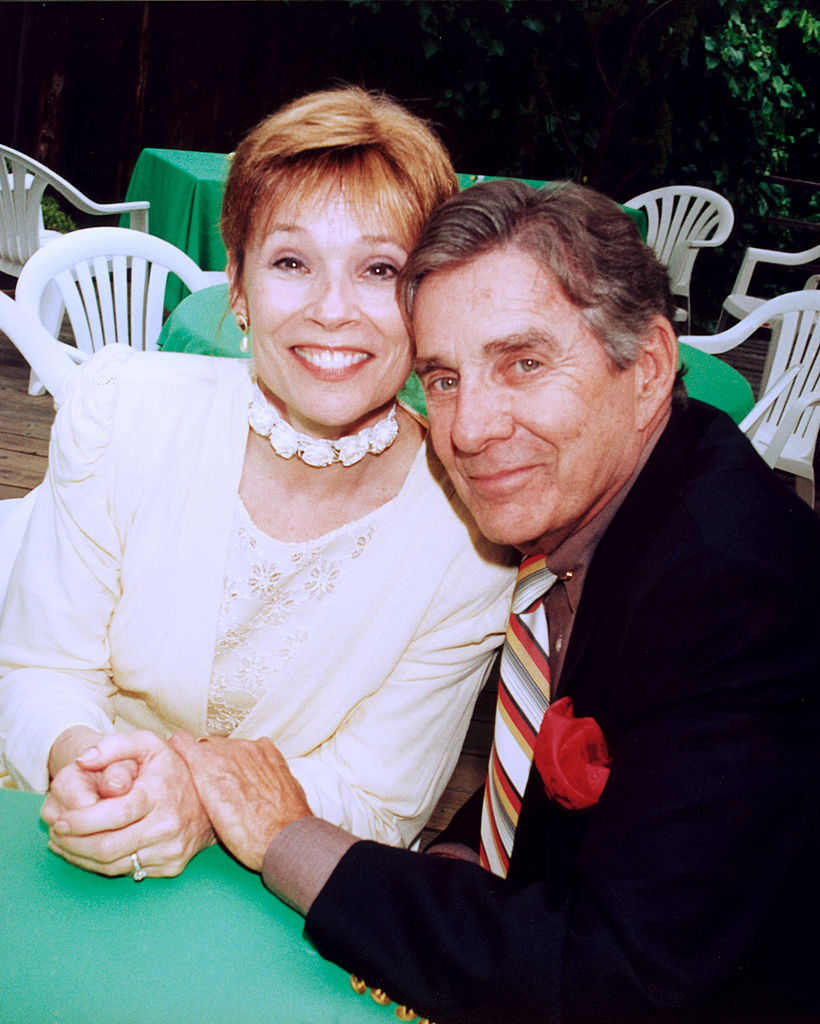 MACKENZIE PHILLIPS
Mackenzie Phillips plays the rule of Julie, the eldest daughter who exhibits a rebel streak that leads to alcohol consumption and various relationships. One of Julie's biggest fights with her mother occurred when her mom discovered her relationship with a much older man.
When Julie gave birth to baby Annie, she began to feel unbalanced and decided to leave family life to find out who she really is. John Phillips, the vocalist for The Mamas and The Papas, is Mackenzie's father, something that made her be born into the world of fame. 
Unfortunately, while the actress worked on the program, she got into illegal substances. Recently, Mackenzie appeared on the animated children's show "Milo Murphy's Law," the short film "Sacred Journeys," and the online series "One Day at a Time," based on the original comedy.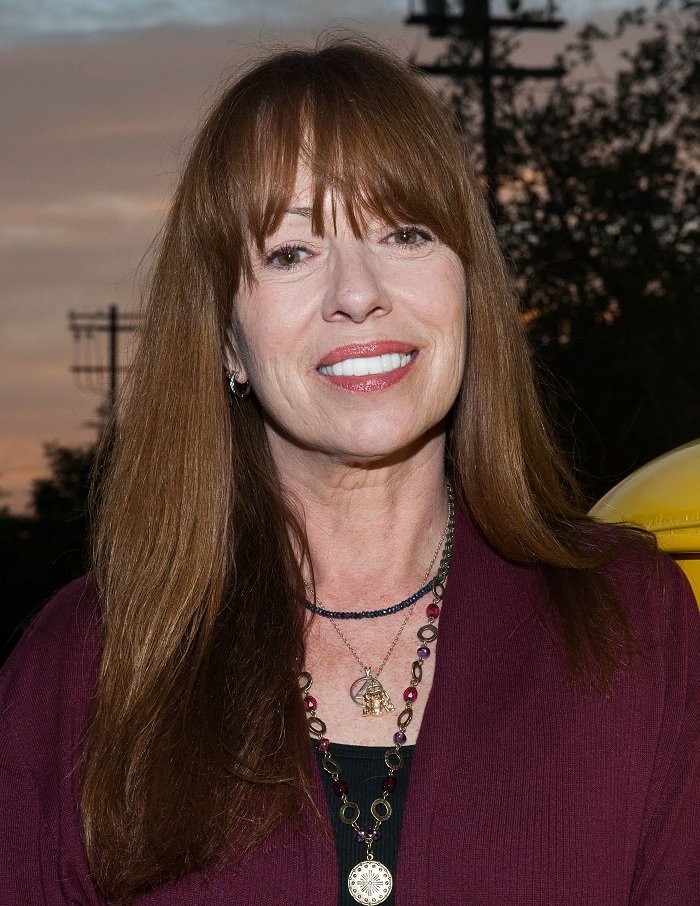 The actress was born Laura Mackenzie Philips on November 10, 1959. She is best known for her role in a hit film from 1973, "American Graffiti." Two years after, she landed a role on "One Day At A Time." 
The show became a huge success, and after two seasons, fans were fascinated with Mackenzie's acting skills. However, by the third season, Mackenzie was arrested by the police for possessing cocaine and got into trouble for giving false news about her unaccredited role on "Dinah and Her New Best Friends."
Slowly, Mackenzie hit rock bottom, and producers began wondering what was happening to her. For showing up late on different occasions, the producer insisted on six weeks leave of absence, but in 1980, the series fired her. Months later, she decided to go into rehab and has been doing well since then.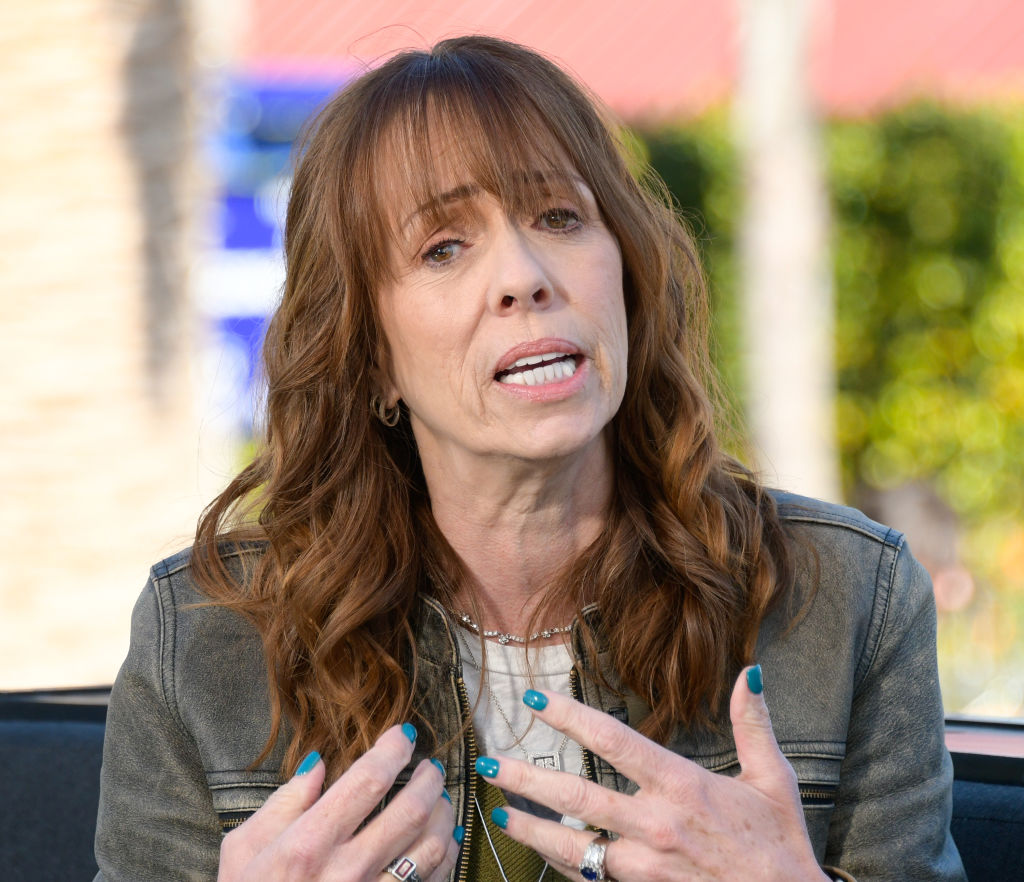 VALERIE BERTINELLI
Barbara is not rebellious like her sister Julia, but she makes herself known through a sarcastic language. Being the youngest of the sisters, Barbara frequently appears as the one who obeys the rules. She also serves as a peacemaker between her sister Julie and her mother in their constant fights. 
Valerie's performance in the series was another step on her way to success, as she participated in the series "Touched by an Angel" and "Hot in Cleveland." 
She is also the host of "Kids Baking Championship" and "Valerie's Home Cooking." Valerie was married to Eddie Van Halen, of the rock group Van Halen, but the couple divorced in 2007.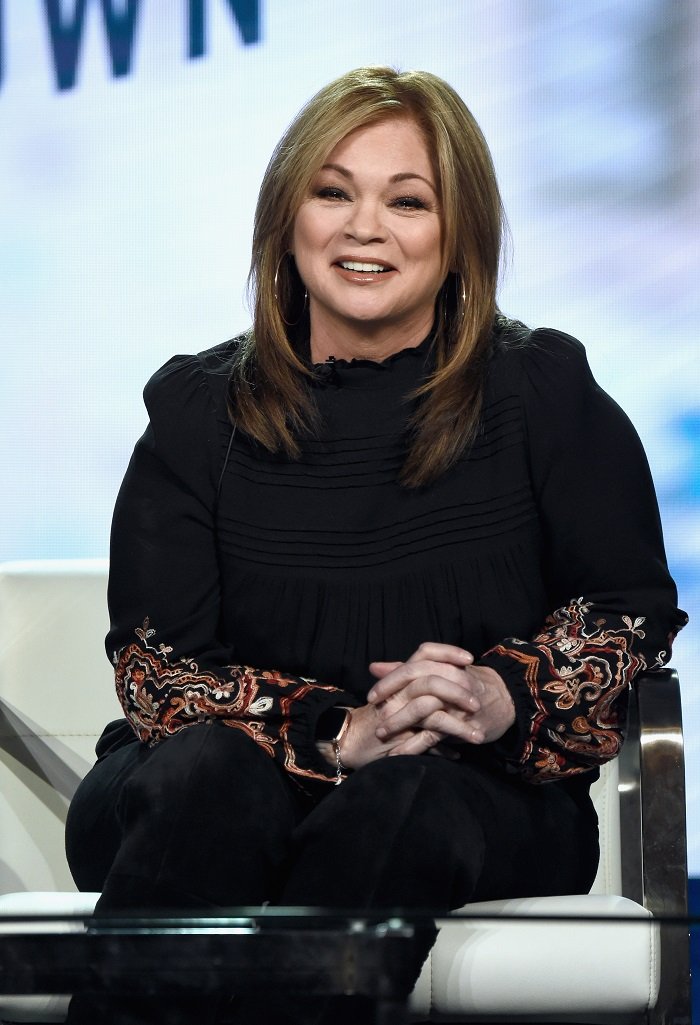 Valerie played the role of Barbara Cooper in the sitcom titled "One Day At A Time," and had a good run with it; however, there are some details about the actress that she tries to hide from the public. 
Although she seems to have a pleasant life on the screens, Valerie's personal life was a rollercoaster. She wrote a memoir where she revealed how she struggled with addiction after experimenting with it, explaining that it became consistent when she was involved with Eddie Van Halen.
The duo decided to tie the knot eight months after courting, and Valerie was twenty years at the time. According to her, the basis of her relationship with Eddie was on drugs, and that fuelled her addiction.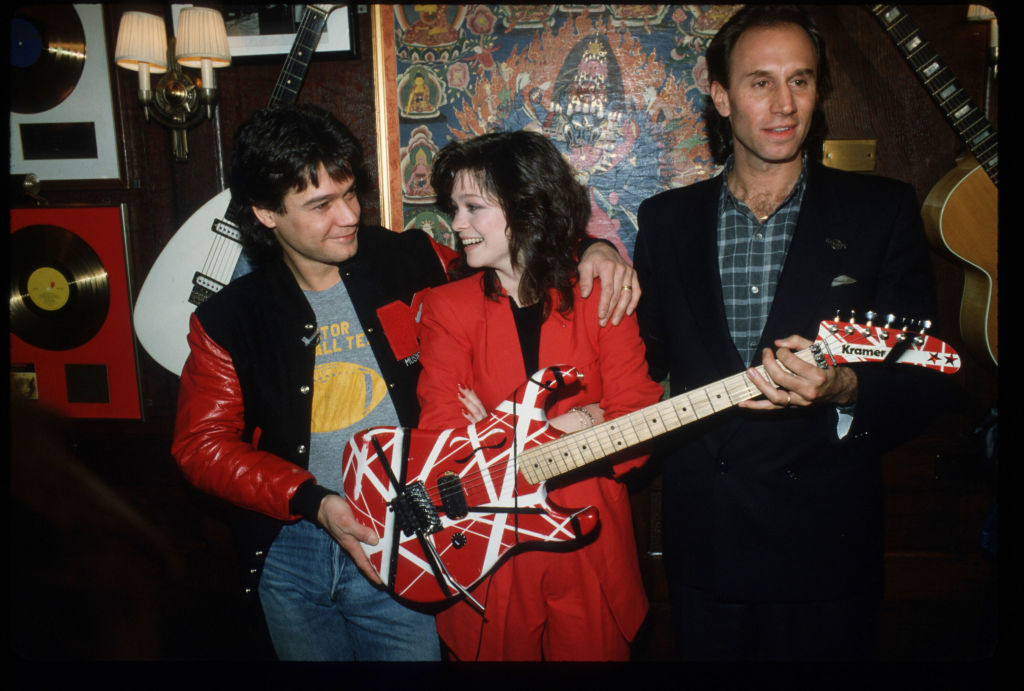 Aside from substance abuse, the couple engaged in acts of infidelity, which further broke their relationship. After the long run, the couple decided to split, and a judge concluded on the divorce in 2007.
RON RIFKIN
Nick's character enters during the sixth season, and although initially intimidates Ann, the two soon fall in love. Sadly, Nick died in a tragic car accident that leaves Ann without her man and her son, Alex, without a father. 
Ann accepts Alex as her son because her biological mother doesn't want anything to do with him. However, everything changes when Alex's mother arrives at Ann's house and returns to take care of her son.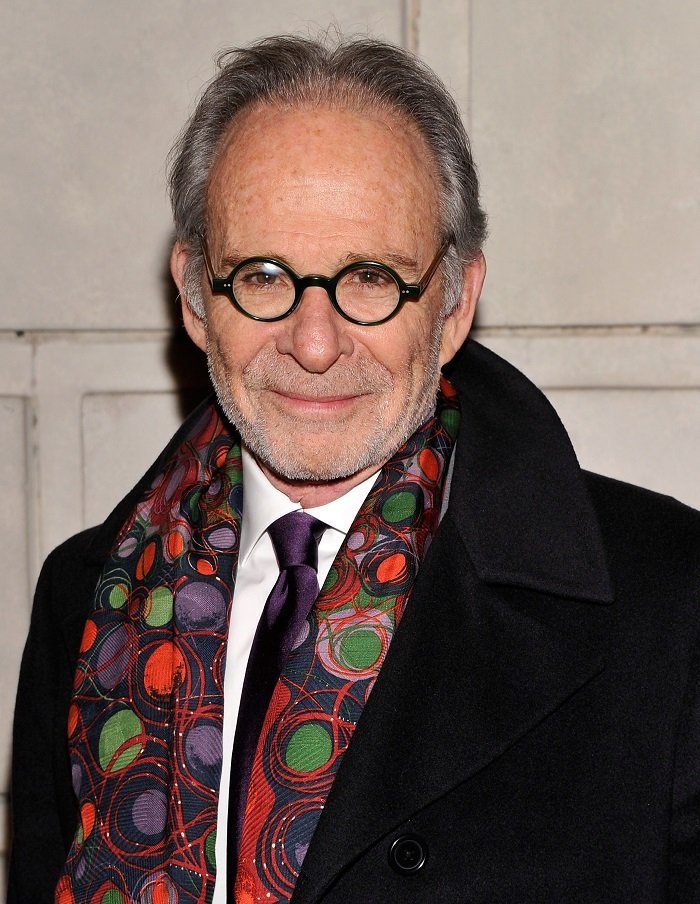 When Ron Rifkin left the show, it was not the end of his career; on the contrary, he has more than 120 productions and continues to perform with his almost eight decades of life. Some of his most notable performances were in "Alias," "Brothers & Sisters," "Law & Order," and "Limitless." 
Rifkin was born in New York City on October 31, 1939, and he is popularly known for his efficient work in movies like titled "LA Confidential," "Alias," and "Dragonfly." In 2001, he teamed with Touchstone Television to play a ruthless intelligence agent known as Arvin Sloane. 
In 2011, he landed another role as a businessman, Saul Holden, in the movie "Brothers & Sisters." The actor has had one of the best movie careers in history, and he continues to be a talented and amazing actor.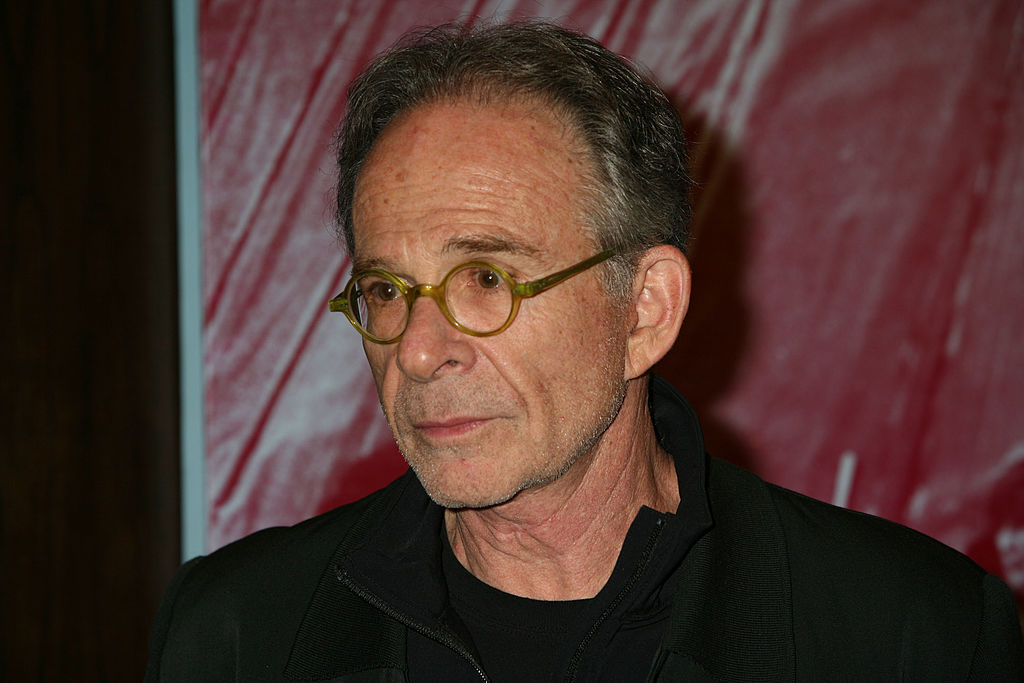 Although he was born in Russia, his parents raised him in an Orthodox Jewish way, which he eventually let go of and stuck to being Jewish. He is married to Iva Rifkin, a fashion designer.
GLENN SCARPELLI
Alex went through a troubled childhood when he was orphaned, and his mother announced that she never wanted to be a mother. Alex was forced to move in with Ann, causing a commotion in a women's only house. Glenn Scarpelli, who plays Alex, became famous at only ten years old for a Broadway performance. However, his role in the series was his first prominent television character.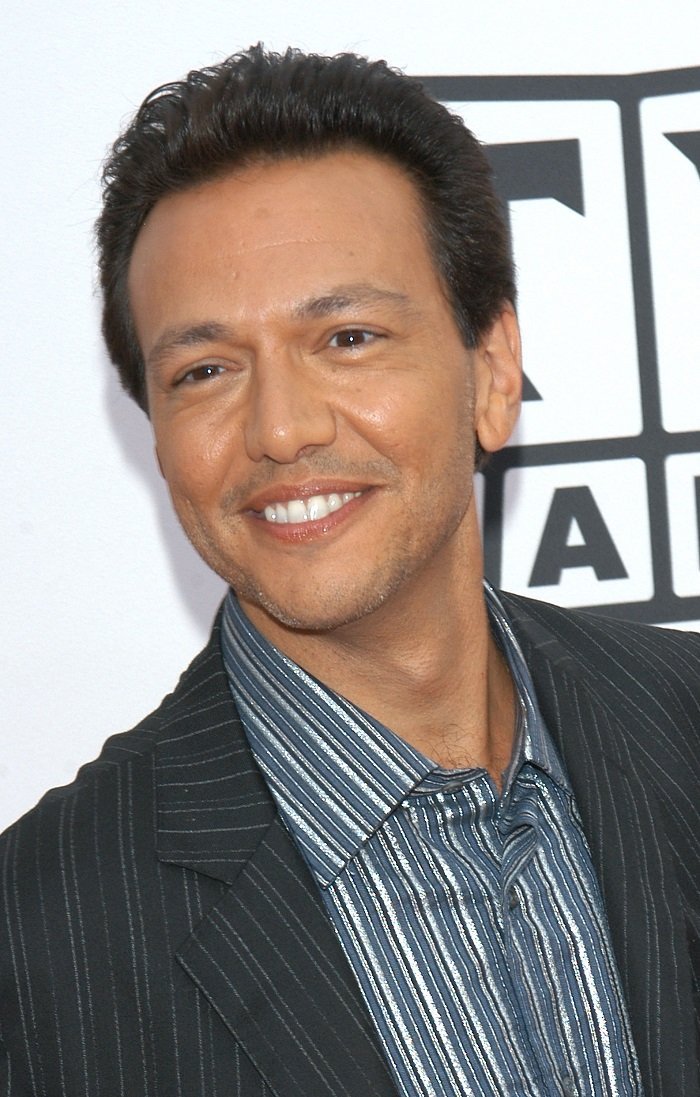 After the series, Glenn has continued acting and has won roles in the fantasy comedy "Jennifer Slept Here" the science fiction program, "Amazing Stories," and the online program "Interns: The Web Series." 
His last character was in 2016 when he appeared in the short film "Sacred Journeys." To date, he keeps in touch with his former co-star, Mackenzie Phillips.
The actor had a good movie career run for over forty years, and fans just can't get enough of him. The American and former child actor was born on July 6, 1966, in Staten Island, New York City, United States of America.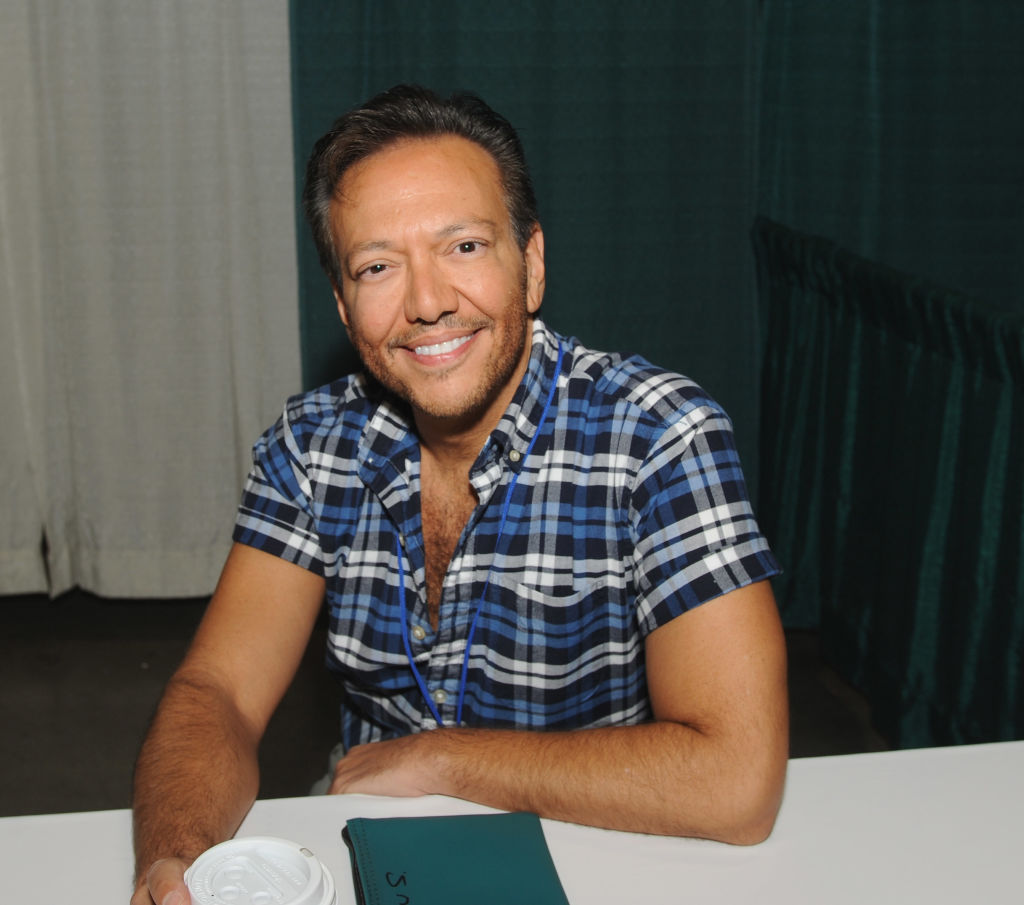 He was a student at a famous Catholic school named St. Joseph hill Academy and at the age of 10 in 1977, he kicked off his acting career.
His debut role was in a play titled "Golda," and in 1983, the actor released a pop album with the song "Get A Love On." Before anyone could assume his sexuality, the actor came out as gay in his adulthood. He presently lives in Sedona, Arizona, with his partner, Jude Belanger.
MICHAEL LEMBECK
Max, played by Michael Lembeck, joined the show in season five as Julie's new boyfriend. Soon the couple got married and welcomed a daughter, Annie.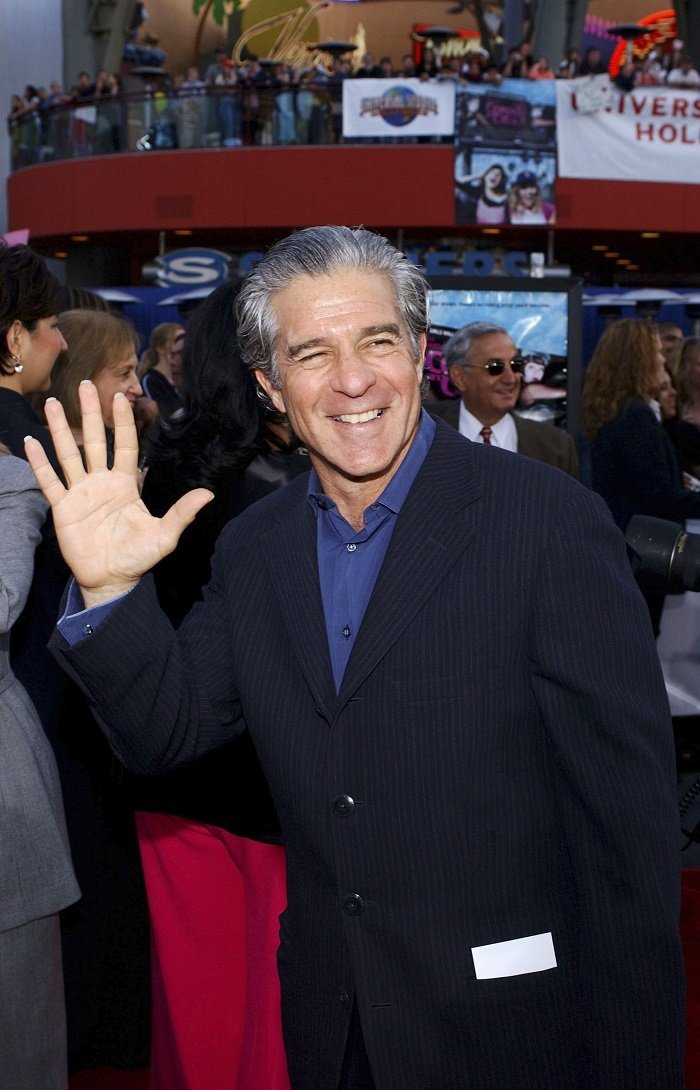 Although Max and Julie had many ups and downs, they always succeed, but they change at birth Annie as Julie decides that she needs to take responsibility for herself and leaves Annie in Max's care. 
Michael has not been involved in production since 1995 when he got a special appearance in the comedy "Mad About You," but the least he has been is far from the world of Hollywood. 
Michael is now a leading director of many great shows. In addition to acting in the series, Michael directed several episodes of "Mad About You," 24 episodes of "Friends," 22 episodes of "Two Guys, a Girl, and a Pizza Place," and 97 episodes of comedy "Baby Daddy."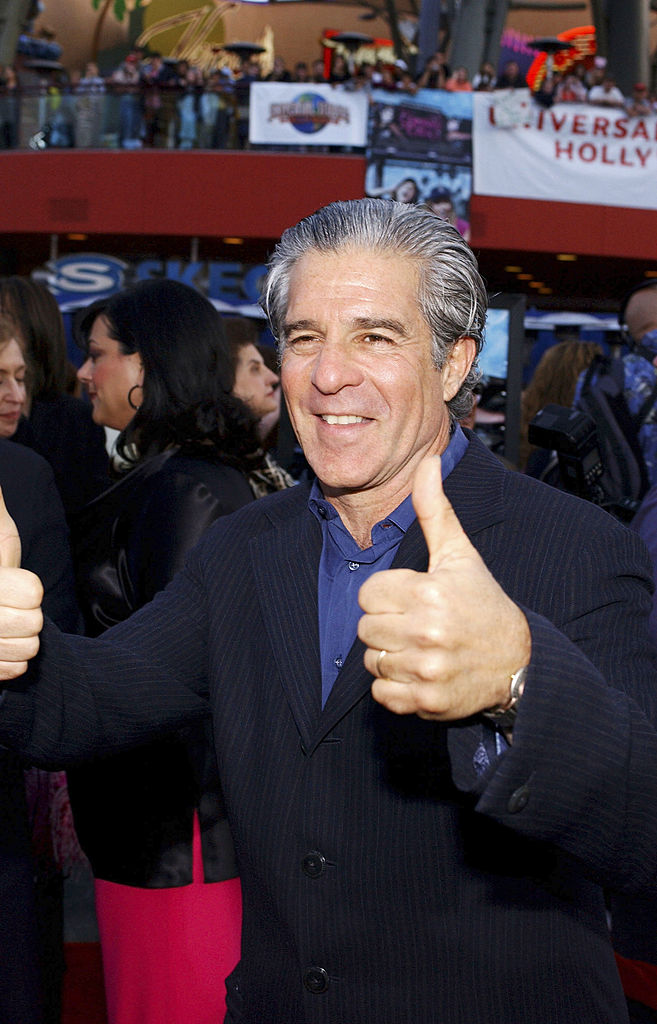 Lembeck is a prominent television actor and film director born on June 25, 1948, in Brooklyn, New York City. His acting career kicked off in the late 60s, and his directing career began in the 70s. 
His most prominent acting role happened in "One Day At A Time," when he played Max Horvath's role. In 1975, Michael featured in an episode of "Barney Miller" as Officer Guardeno. 
His first film appearance happened in 1968 when he played a clerk's role in a movie titled "Hang 'Em High." He is currently married to a retired actress known as Lorna Patterson, and the duo has two beautiful kids.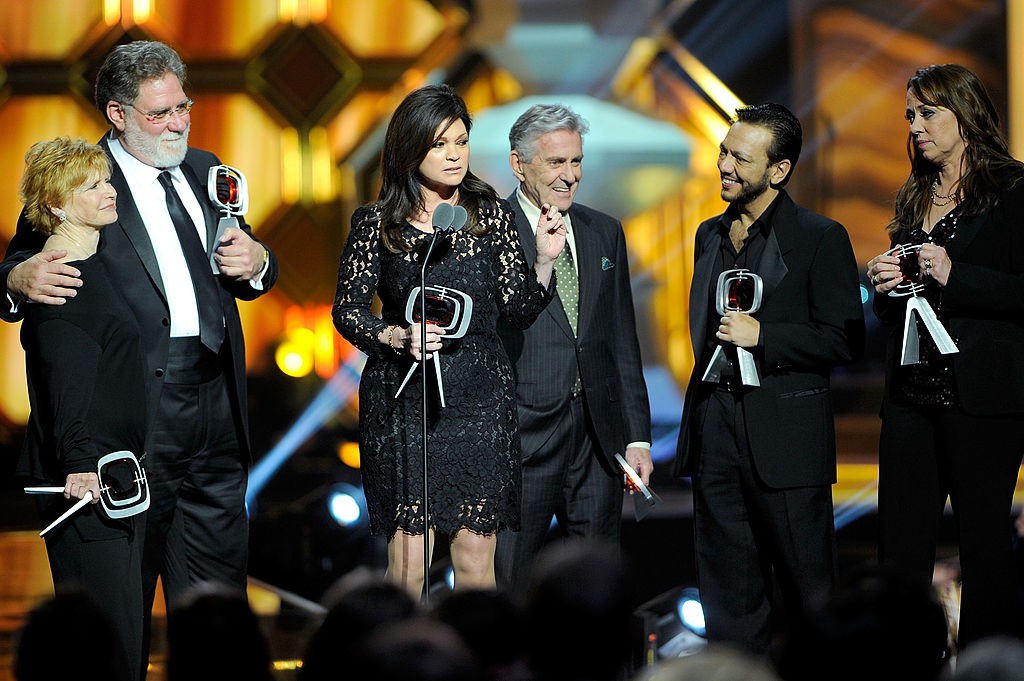 ALL YOU NEED TO KNOW ABOUT "ONE DAY AT A TIME"
The show was partly autobiographical as it centered on Whitney Blake, an actress and mother of three kids, one of whom is Meredith Baxter. 
Meredith divorced her husband of ten years and took up different jobs one at a time to make ends meet. In 2011, Meredith disclosed in her memoir that her upbringing was challenging as she could not refer to her mother as "Mom."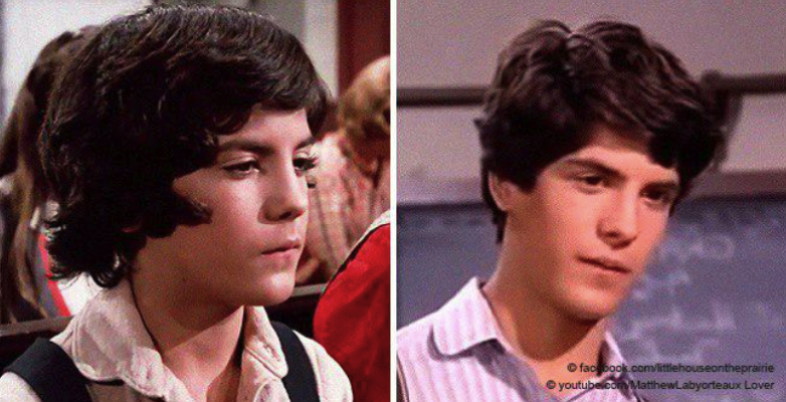 However, she decided that her life was worth becoming a television series. Also, Ann Romano was the second-ever divorced mom to be included in a television series. 
Finally, the original plot of the film showed a divorcee, Franklin, and her teenage daughter. It is true that when "One Day AT A Time," came to the screens, people did not know what to expect, but many years have passed, and fans can still call this piece a beautiful, exciting, and informative one.