Stranger Things Cast's Real-Life Partners
"Stranger Things" gripped fans since its first season aired in 2016. But surprises are not limited to the storyline, as the cast has intriguing personal lives as well.
 It's time to get to know our favorite celebrities more personally! The show's first season was streamed in July 2016, and all the "Stranger Things" kids have grown up. 
Let's see what twists and turns the cast's personal lives took, from Winona Ryder's possible marriage to Gaten Matarazzo's sweet romance.
Winona Ryder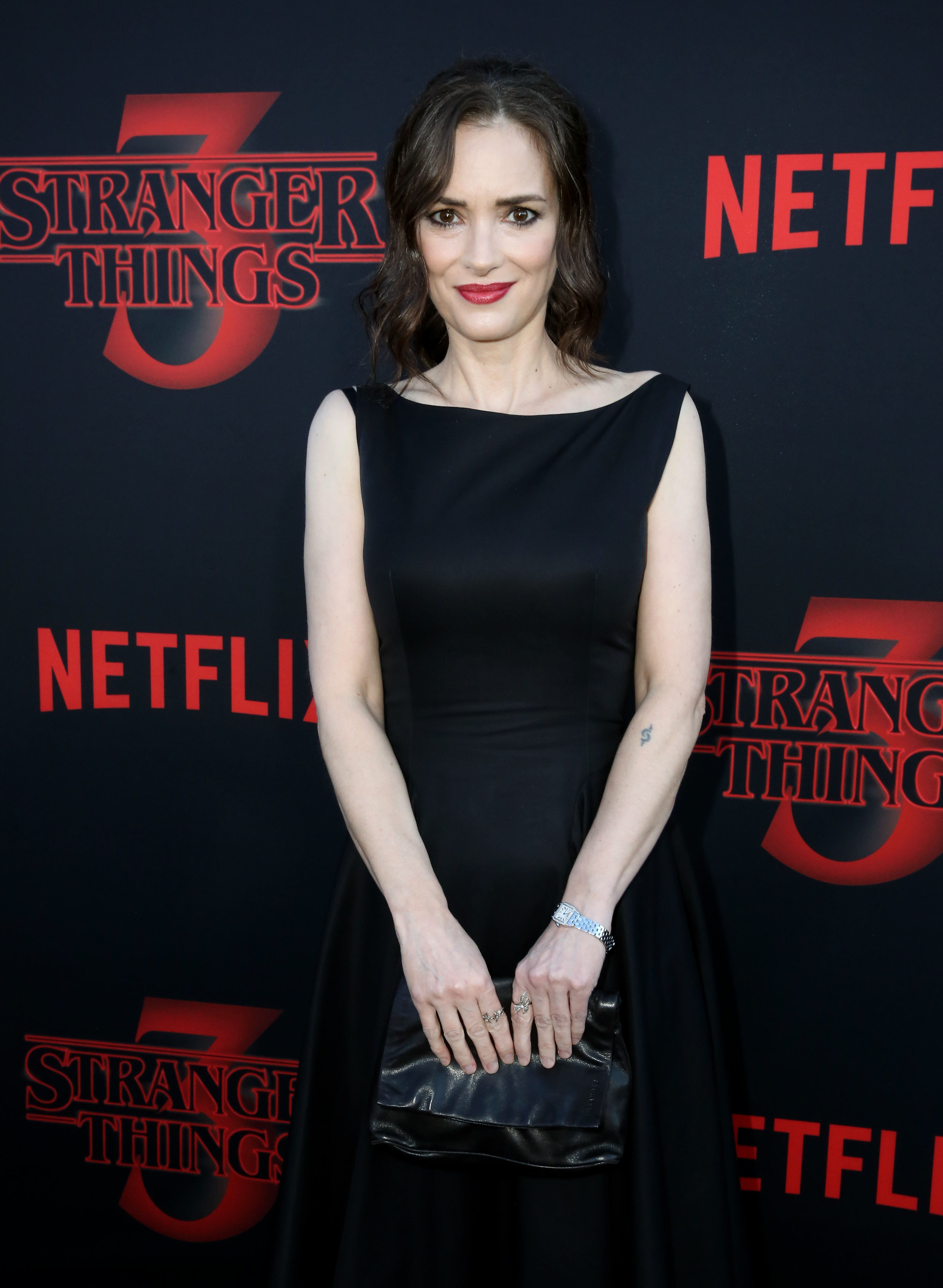 Even though she was never married, Winona has had several relationships with world-famous actors and musicians.
On her list of boyfriends, there are celebrities such as Johnny Depp, Henry Alex Rubin, Page Hamilton, Christian Slater, musician Beck, Matt Damon, David Duchovny, and Val Kilmer!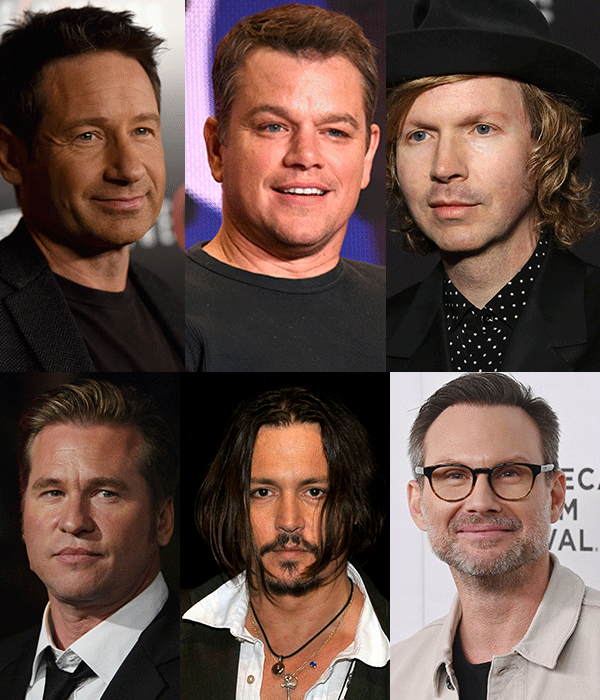 However, it turned out that Ryder technically could have been married to Keanu Reeves. The pair starred together in "Dracula," wherein they had a wedding ceremony performed by a real Romanian priest.
After that episode, Winona even started calling Keanu "husband" while texting him. And Keanu seems to be satisfied with his status. "Yeah, It's awesome" - he commented on "The Talk."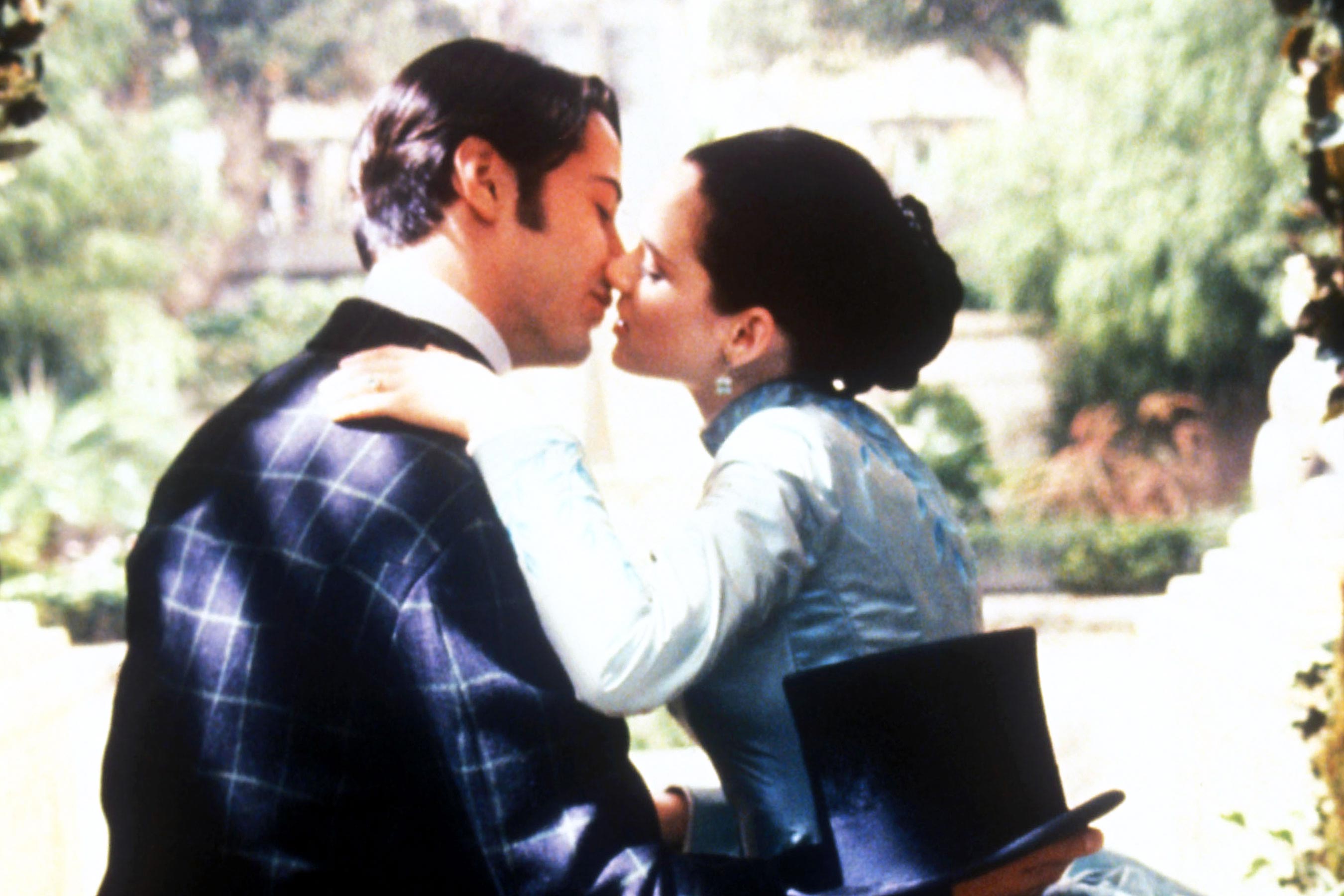 Over the last couple of years, Ryder found love with the Loomstate company founder Scott Mackinlay Hahn. The lovebirds started dating in 2011, and they are still going strong.
David Harbour 
In contrast to his character in "Stranger Things," David Harbour has an impressive dating history that began with the actress Julia Stiles.
View this post on Instagram
Julia and Harbour's romance apparently started in 2011 when they both were on the set of "Between Us." But the following year, the pair split quietly.
At the 2018 Golden Globe Awards, Harbour appeared on the red carpet with his new girlfriend, the gorgeous actress Alison Sudol known for her roles in "The Crimes of Grindelwald" and "Transparent."
Their relationship didn't last, but Harbour soon found love with singer Lilly Allen. They started dating in January 2019 and tied the knot on September 7, 2020, in Las Vegas.
Gaten Matarazzo 
View this post on Instagram
Gaten Matarazzo shared his appreciation for the special lady in his life on social media in March 2019 alongside a sweet picture taken with them all dressed up and gushed: 
"I can't believe that I've been with this gorgeous girl for an entire year. It feels like our first date was yesterday but it also feels like it's been ten years."
View this post on Instagram
His "gorgeous girl" is the musical theater performer and actress, Lizzy Yu, and the lovebirds seem absolutely smitten with each other.
Joe Keery
The actor who portrayed Steve Harrington isn't only famous for having gravity-defying hair and being a musician in the psychedelic rock band called Post Animal.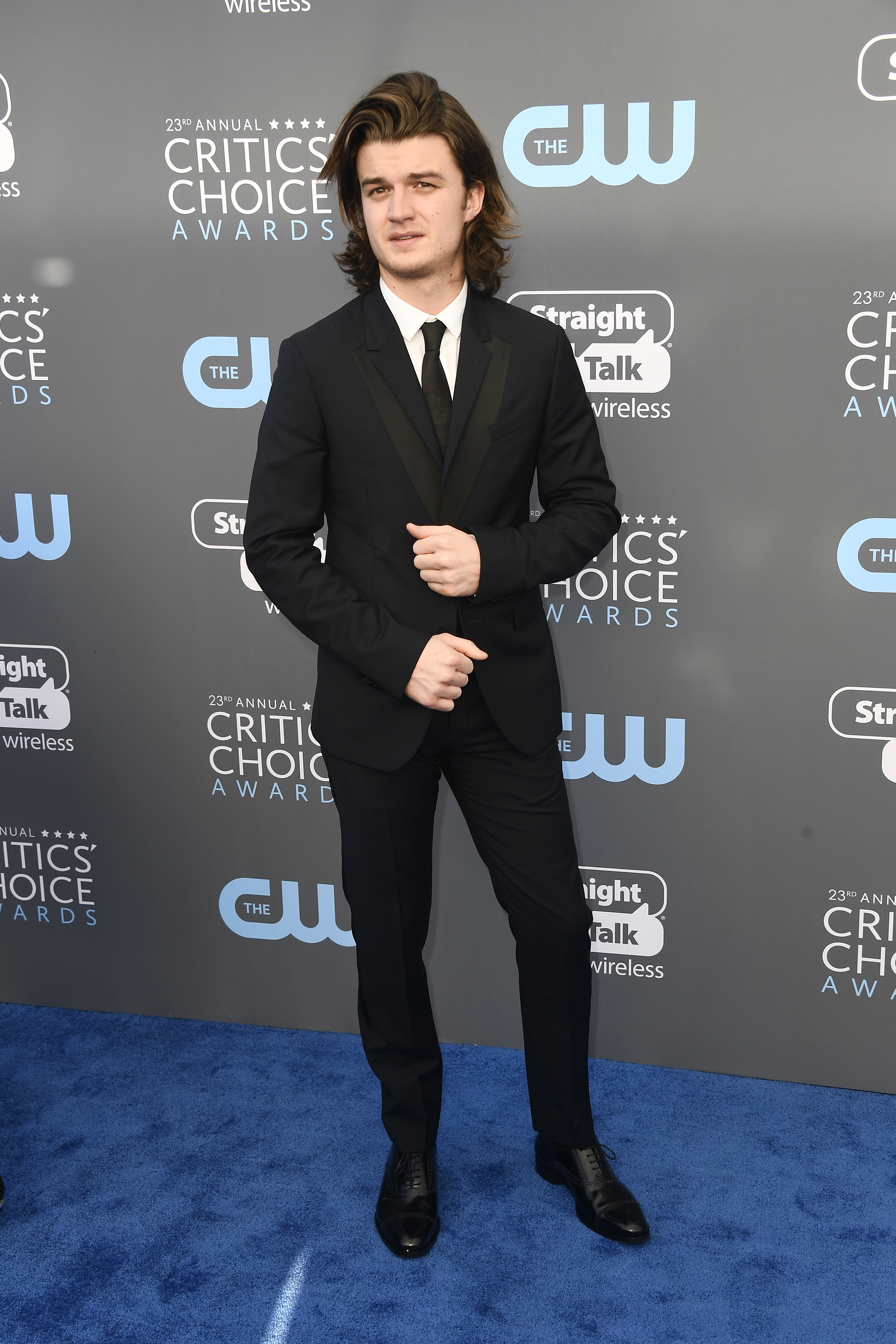 He seems to be really happy in his relationship with Maika Monroe - a Californian actress that is most known for playing in "Independence Day: Resurgence," the indie-horror film "It Follows," and many more.
The couple started dating in 2017. They even appeared sometime later, walking on a red carpet together at the premiere of "Stranger Things "season 2 and two years later at the season 3 premiere.
View this post on Instagram
Dacre Montgomery
Dacre Montgomery's character was in some serious trouble in "Stranger Things" season 3, but while being out of Upside Down, he seemed to be fine and enjoying his success with his girlfriend, Liv Pollock.
Like Dacre, Liv is a native of Perth, Australia, and she is a successful model. While Dacre was filming season 3, Liv moved to Atlanta for work purposes and, of course, to support him.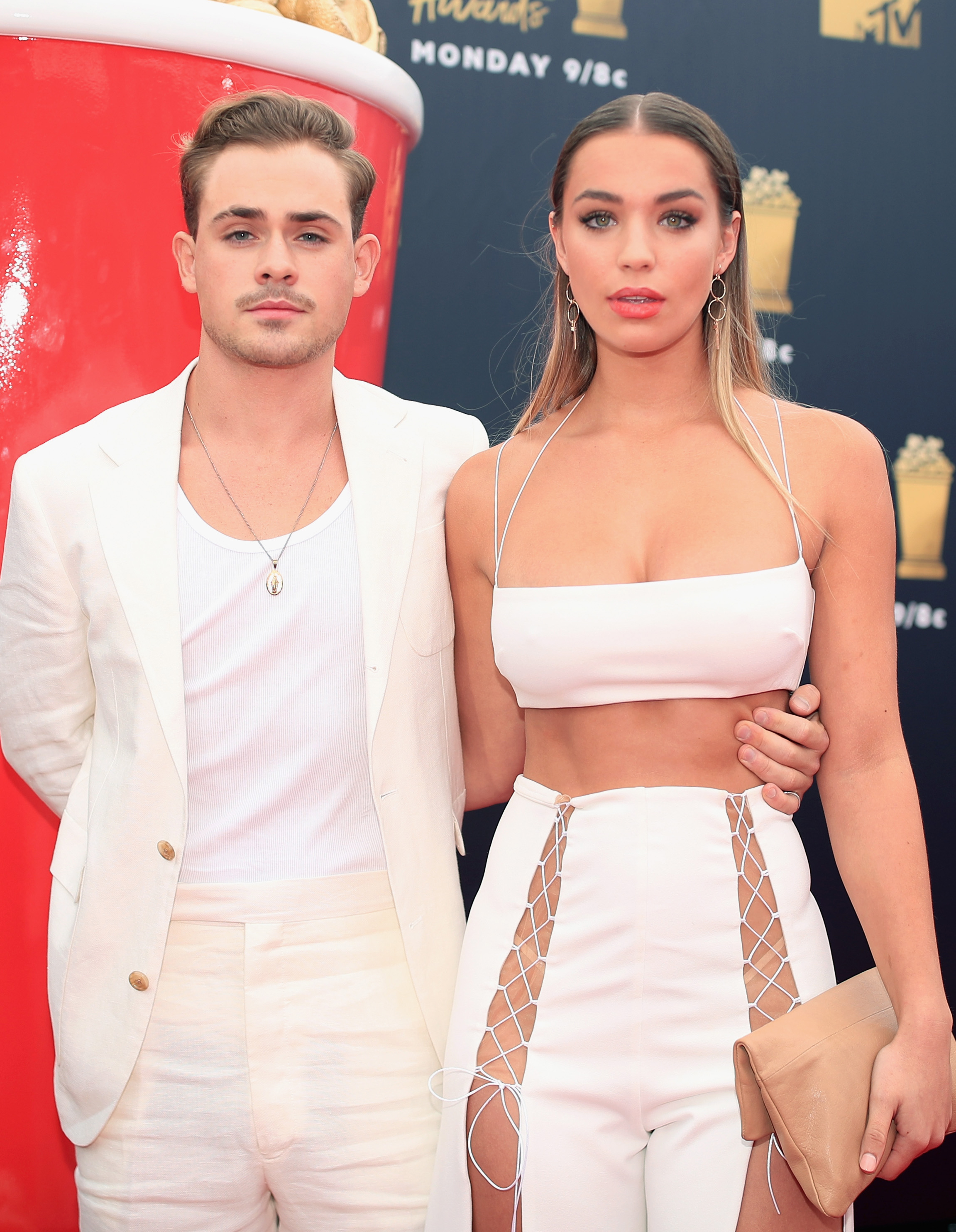 Natalia Dyer and Charlie Heaton  
If you watched both Nancy and Jonathan's on-screen chemistry, then we have good news - the actors who portray them, Natalia Dyer and Charlie Heaton, have been actually dating in real life for more than 2 years!
View this post on Instagram
Millie Bobby Brown  
After breaking up with singer Jacob Sartorius, Millie seemed to take it really difficult. She even cleaned her Instagram account, deleting most traces of her relationship with Jacob.
Romeo Beckham and Millie are believed to have met in 2016 at Unicef's 70th-anniversary gala, where Unicef ambassador Brown gave out an award alongside David Beckham.
View this post on Instagram
Before her romance with Beckham Jr., she was noticed to have a touching friendship with musician Drake. The celebs first met before a gig in Brisbane, Australia.
Moving to cast members who are still single. Noah Schnapp, Caleb McLaughlin, Sadie Sink (yes, she and Caleb are not in a relationship in real life), and Finn Wolfhard are believed to be 100% single.