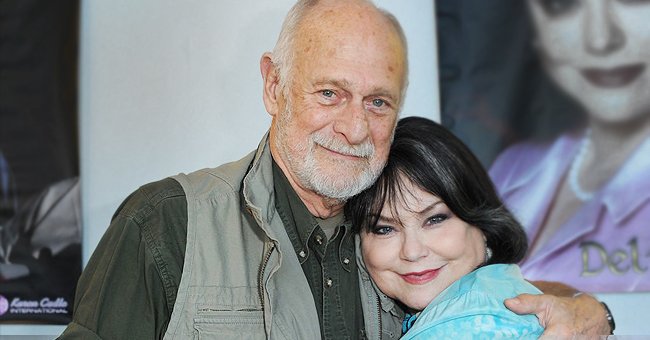 Getty Images
Delta Burke & Gerald McRaney: Inside Their Inspiring One-Of-A-Kind Marriage of Three-Decades
Delta Burke and Gerald McRaney had a love that lasted over three decades and surpassed many challenges. Their unconditional support for each other paved the way for their successful relationship.
Seeing a long-lasting relationship between two actors is quite rare in Hollywood. Still, Delta Burke and Gerald McRaney were able to navigate their way towards a beautiful and healthy relationship for over 30 years.
They have since spoken highly of each other during interviews and shared triumphs and failures. Here's a glimpse into their careers and love story.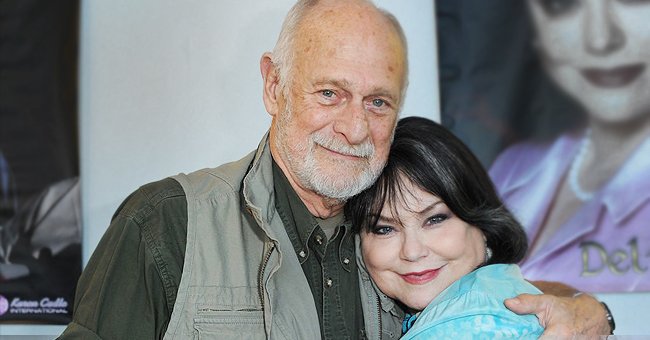 Gerald McRaney and Delta Burke during the 2020 Hollywood Show held at Marriott Burbank Airport Hotel on February 1, 2020 in Burbank, California. | Source: Getty Images.
BURKE'S EARLY YEARS
Born as Delta Ramona Leah Burke on July 30, 1956, in Florida, the actress was raised by her mother and stepfather, who adopted her in the process and stood as a paternal figure. She was the eldest of three siblings, her brother Jonathan and sister Jennifer.
Since her younger years, Burke has already excelled in many things. Before graduating from Colonial High School in 1974, she won the senior superlative "Most Likely to Succeed." In 1972, she bagged yet another title and took home the Miss Flame crown from the Orlando Fire Department.
Two years later, Burke won Miss Florida, becoming the youngest Miss Florida titleholder in pageant history. Burke's victory granted her a talent scholarship from the Miss America Organization to attend a two-year study program at the Academy of Music and Dramatic Art in London. This opportunity opened doors for her.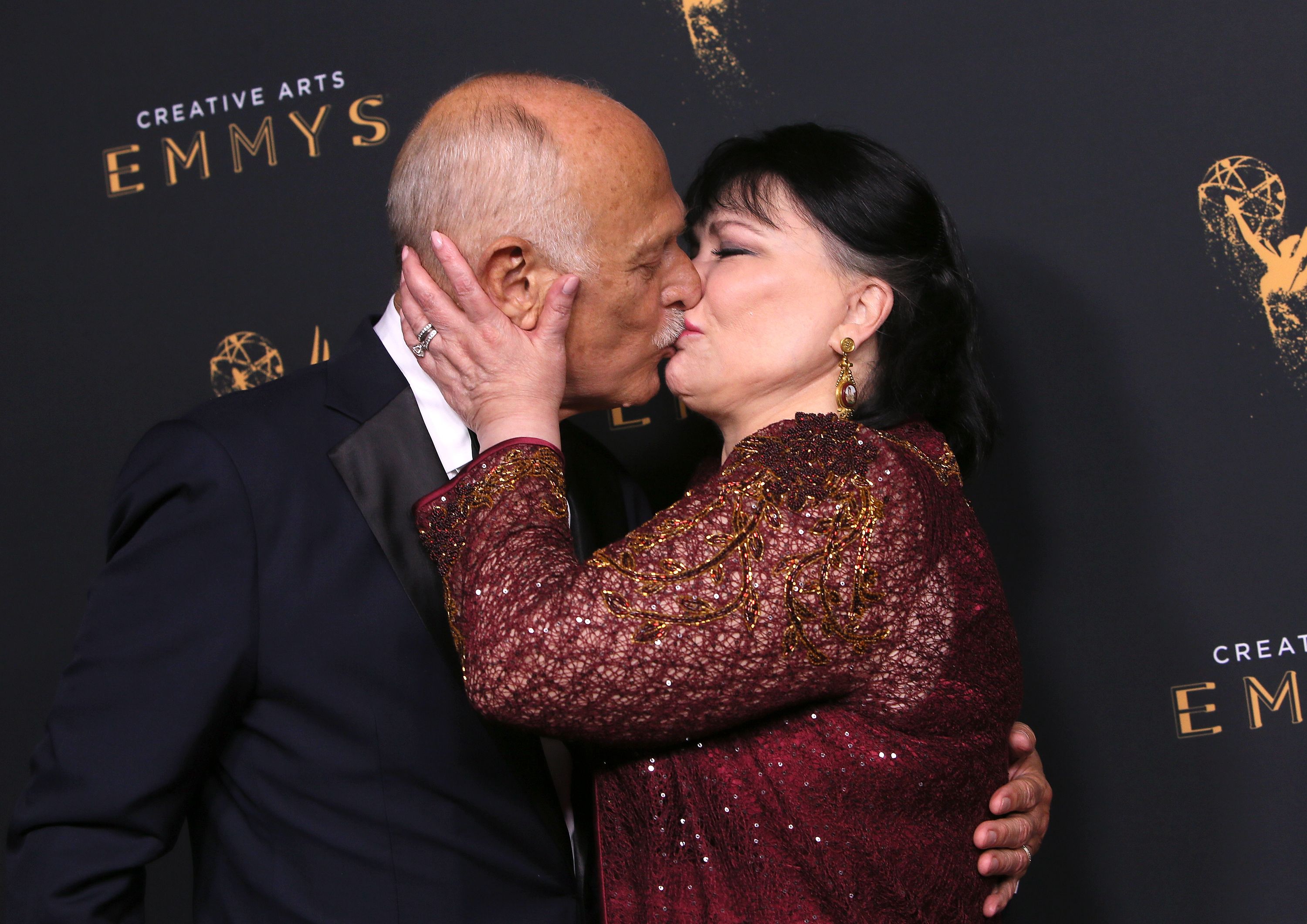 Gerald McRaney and Delta Burke during the 2017 Creative Arts Emmy Awards at Microsoft Theater on September 10, 2017 in Los Angeles, California. | Source: Getty Images
BECOMING AN ACTRESS
Burke pursued her dream of becoming an actress in the '70s, with her big break being in the television movie "The Seekers." She landed minor on-screen roles in the years that followed, including "Rooster," "Filthy Rich," and "The Chisholms."
Apart from her diabetes and struggling with her weight, Burke struggled with compulsive hoarding syndrome and chronic depression, and she underwent treatment to get it under control.
It wasn't until the late '80s that she became a household name by bringing to life Suzanne Sugarbaker from "Designing Women" and the titular character in "Delta." Burke's life changed in 1987 when she met Gerald McRaney on the set of "Simon & Simon."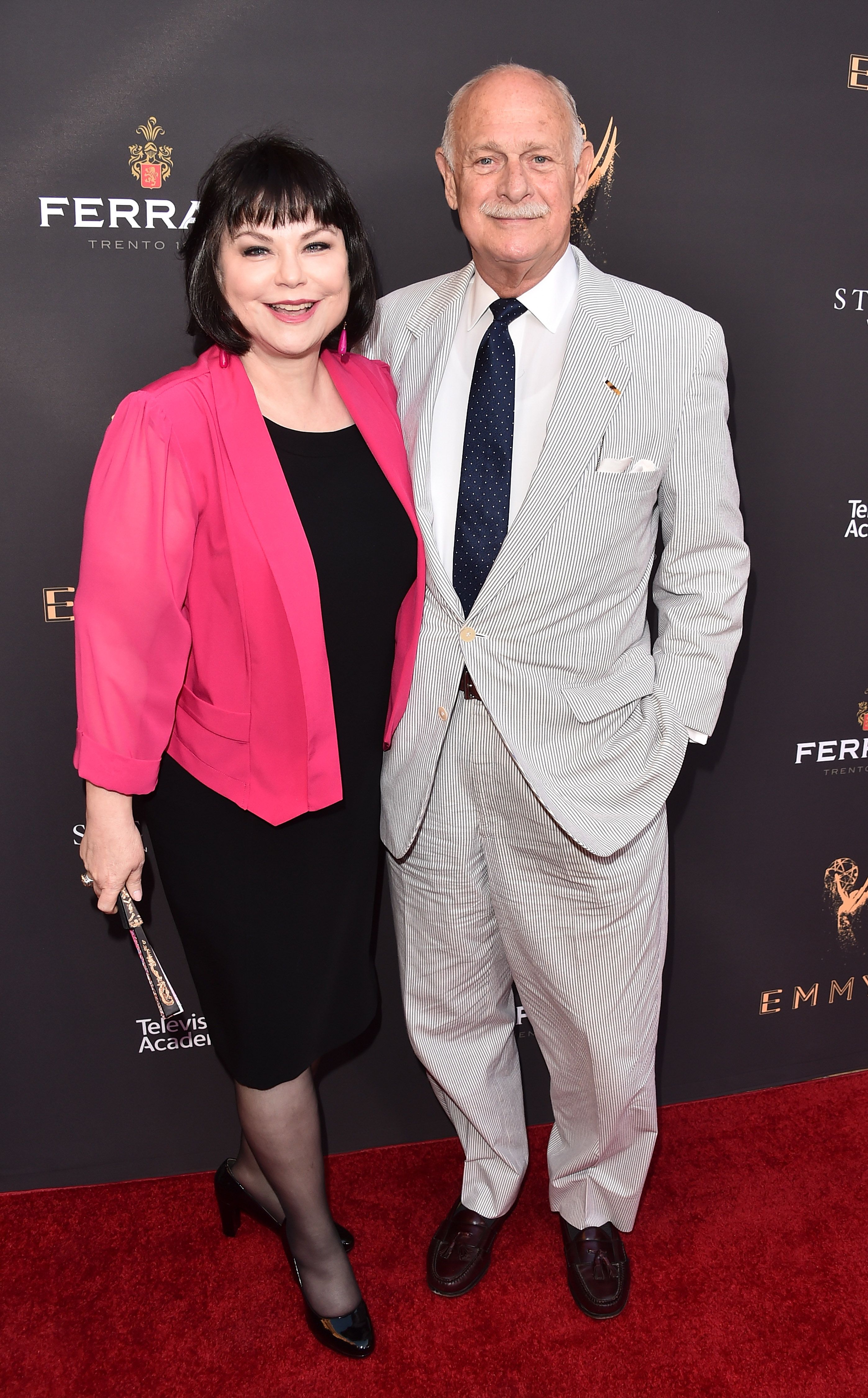 Delta Burke and Gerald McRaney during the Television Academy's Performers Peer Group Celebration at The Montage Beverly Hills on August 21, 2017 in Beverly Hills, California. | Source: Getty Images
MCRANEY'S EARLY YEARS
Born Gerald Lee McRaney on August 19, 1947, in Mississippi, the actor worked in the Louisiana oil fields before joining the entertainment industry. He began his career with minor roles in "Gunsmoke," "The Dukes of Hazzard," and "The Rockford Files."
He also became Tim Ryder, a Vietnam War veteran addicted to heroin, in "Hawaii Five-O" and starred in numerous episodes of Marvel's superhero's television adaptation of "The Incredible Hulk."
THEIR LOVE STORY
Upon meeting on "Simon & Simon," it didn't take long for Burke and McRaney to realize their strong feelings for each other. Things escalated quickly, and McRaney asked her to marry him on their second date. McRaney recalled:
"I wasn't going to let her get away. I already had competition. There were people asking her out on dates, and I was going to move in right away."
In 1989, less than two years after their first date, Burke and McRaney tied the knot. He once revealed that people told him not to marry an actress, but in his perspective, "They're the only people who understand this insanity, and [Burke] does."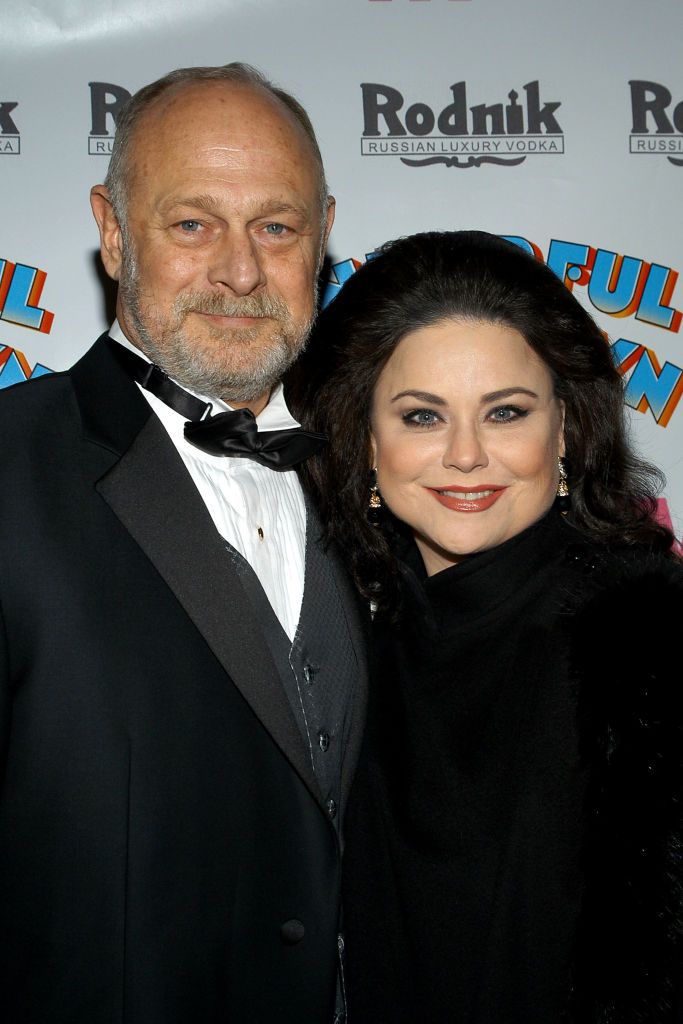 Gerald McRaney and Delta Burke during the November 23, 2003, at the after party for the opening night of the Broadway musical Wonderful Town at the Mandarin Oriental Hotel in New York City. | Source: Getty Images
MAKING IT WORK
Having the same line of work significantly contributed to the success of their marriage because of the same understanding they have. McRaney said:
"If I'm on location, and I don't call her until 2 o'clock in the morning, no big deal. She knows, and the same thing out here [...]."
He also knows that Burke's opinions count most. "As an actor, when she tells me something is good, I accept that I've done okay because she knows what she's talking about. When other people say it, it's nice. I appreciate the compliment. When she says it, it's real because she'll tell me when I suck, too," he said.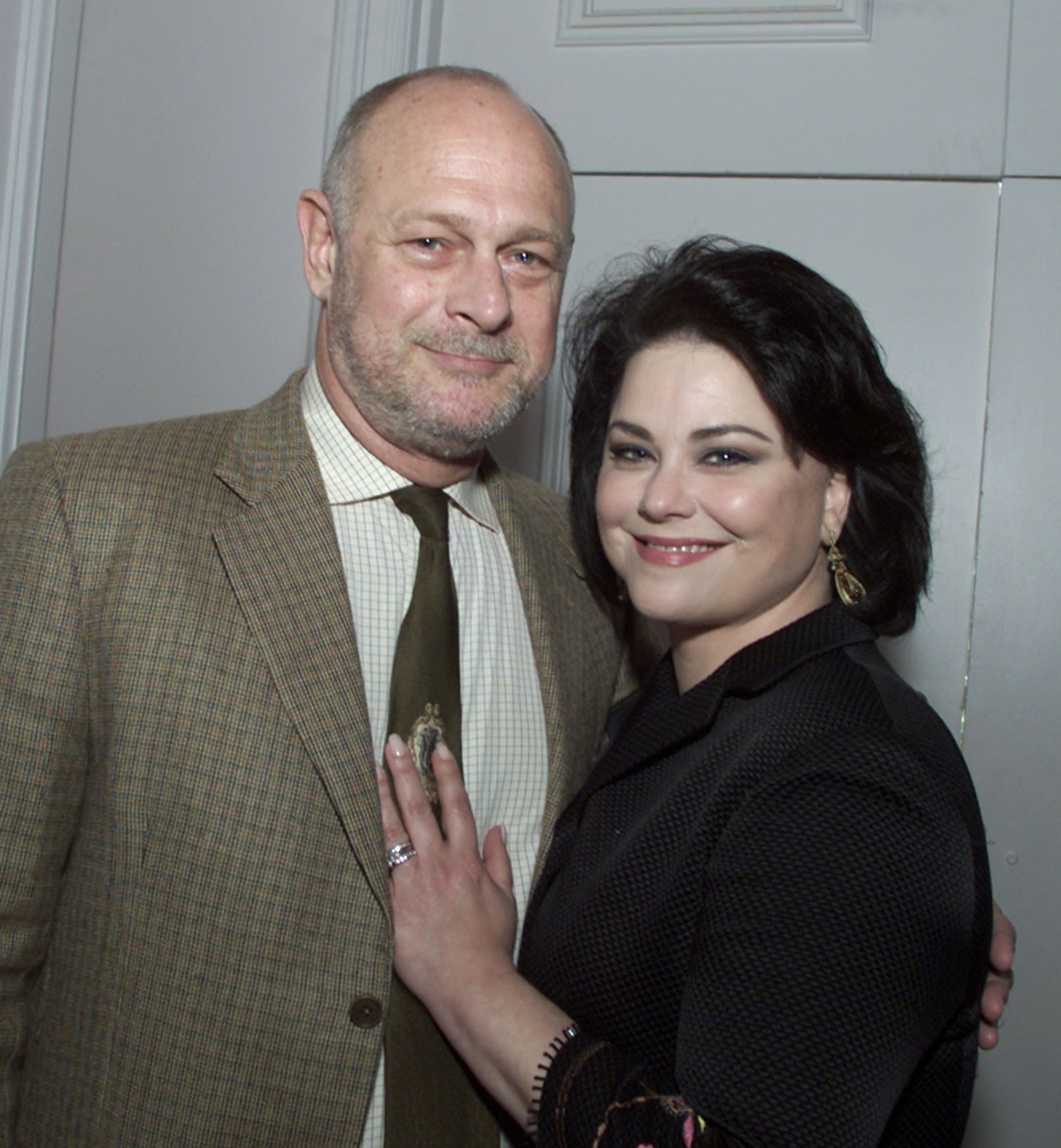 Delta Burke and Gerald McRaney during the 46th Annual Genii Awards held at the Beverly Hilton Hotel in Beverly Hills, Ca. | Source: Getty Images
OVERCOMING CHALLENGES
While they don't have children together, McRaney, married twice before, has adult children from previous relationships. The Hollywood stars live supporting each other throughout their professional and personal endeavors, standing faithfully at several award shows.
One of these challenges includes Burke's battle with weight fluctuations and diabetes. According to the actress, her weight gain during "Designing Women" triggered her type-2 diabetes diagnosis and brought her to an all-time low.
By the time Burke was unceremoniously dismissed from the show due to her apparent complex attitude to work with, she had weighed 215 pounds, her heaviest.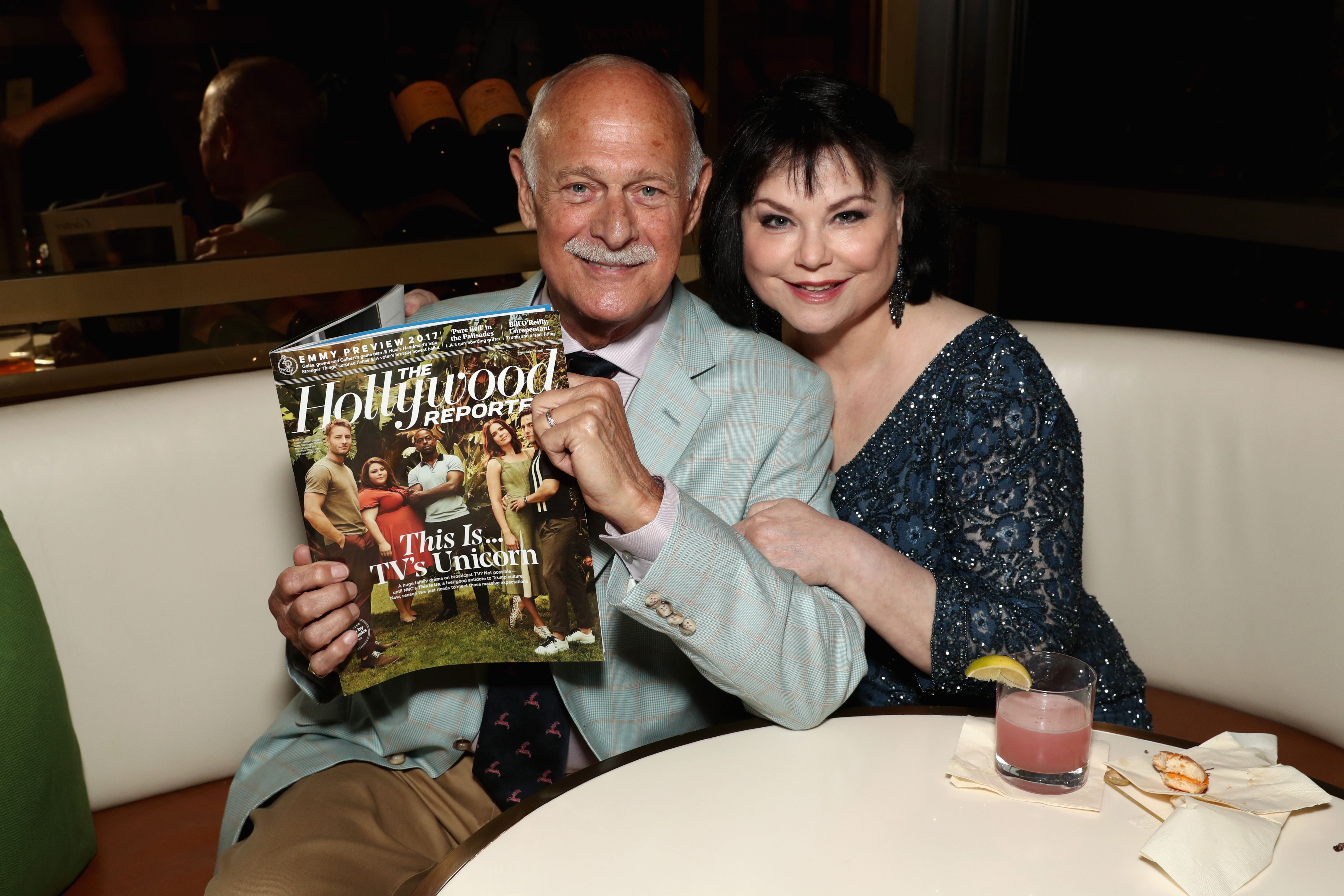 Gerald McRaney and Delta Burke during The Hollywood Reporter and SAG-AFTRA Inaugural Emmy Nominees Night presented by American Airlines, Breguet, and Dacor at the Waldorf Astoria Beverly Hills on September 14, 2017 in Beverly Hills, California. | Source: Getty Images
In the interview Burke had with Diabetic Living, 2008, she credited McRaney for helping her bounce back. She said: "It didn't matter to him how fat I got. He likes to give me my shots and says it makes him feel like he's taking care of me."
Slowly, she lost weight with diet and exercise. "My doctor told me I would end up on insulin if I didn't get my glucose under control. That scared me enough to take action," she recalled. "I began a stringent eating program and tested my blood more often. [...] I also lost 20 pounds, which helped a lot."
Apart from her diabetes and struggling with her weight, Burke struggled with compulsive hoarding syndrome and chronic depression, and she underwent treatment to get it under control.
TOGETHER FOREVER
In 2017, the 62-year-old stage and film actress accompanied her husband to the Emmy Award ceremony, a sort of recreation of one of their first dates. Despite having an acting career that spans five decades, McRaney's received his first nomination for a Primetime Emmy Award in 2017.
This came by his phenomenal contributions as the character, Dr. Nathan Katowski, on the hit family-drama series "This Is Us." Much to his surprise, he won. When the long-awaited announcement came, Burke couldn't contain her tears.
She told reporters that she had been looking forward to this day for years, glad that Hollywood finally recognized her husband for his talents. When asked about the secret to their relationship, McRaney attributed it to their willingness to go beyond accepting, to really embrace the other person and what they hold dear.
Please fill in your e-mail so we can share with you our top stories!