The Real Life Partners Of Orange Is The New Black Cast Revealed
"Orange Is the New Black" grips viewers season after season. However, the cast of imprisoned women leads very different lives in the real world. Let's take a look. 
The popular series has a superb cast sharing their unique perspectives on life in prison. Even though it ended after seven seasons in 2019, "Orange Is the New Black" is still watched by fans.
During its run, the cast became familiar faces on television. But what are their personal lives like in real life? So, let's jump straight into these actresses and see who their partners are. 
View this post on Instagram
12. Laura Prepon and Ben Foster
Laura Prepon became known for starring in "That 70s Show, and she is happily married to Ben Foster since June 2018 following a two-year engagement.
The lovebirds, who had an on-and-off relationship before they tied the knot, also share a toddler daughter Ella and welcomed their second child and son in February 2020.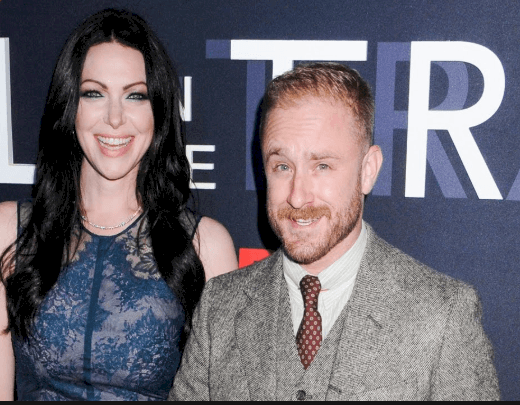 11. Samira Wiley and Laura Morelli. Her role on this show was sadly shortened when a correctional officer accidentally killed her. She ended up falling in love with the writer of the show, and they are both delighted together. We are sure they're enjoying every minute together because it radiates in this picture. Don't you think so?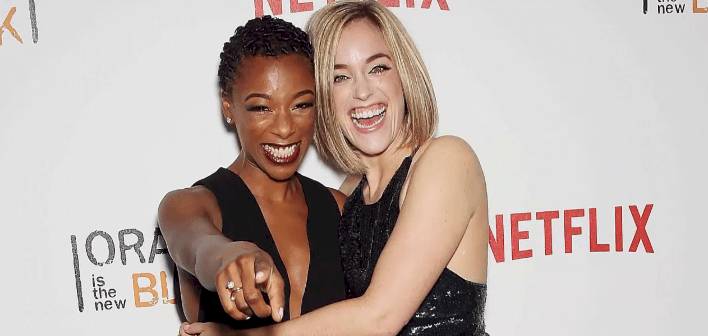 10. Natasha Lyonne and Fred Armisen.
Lyonne and Armisen have been together since 2014, even though they reportedly met years earlier, and have loads of laughter and fun when they spend time with each other.
They share no children, but the couple enjoys travel, with trips to places like Disneyland, Iceland and attending red carpet events together.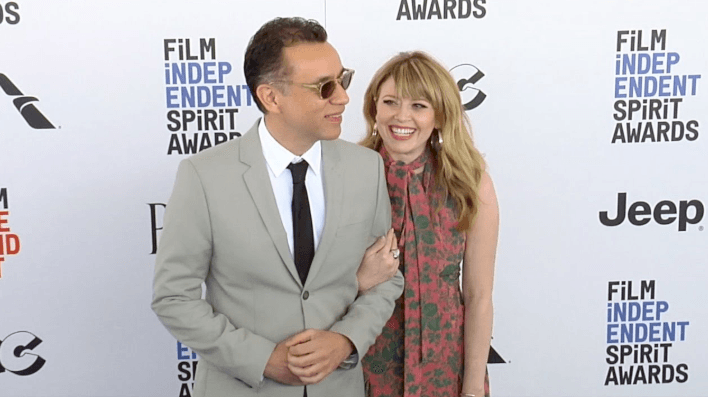 9. Nick Sandow and Tamara Malkin.
Nick Sandow and Tamara Malkin, who is an artist, share two beautiful sons, Sasha and his younger brother Sterling, 
Malkin's creativity is seen in their Brooklyn townhouse, which she transformed into a 19th-century marvel in Carroll Gardens.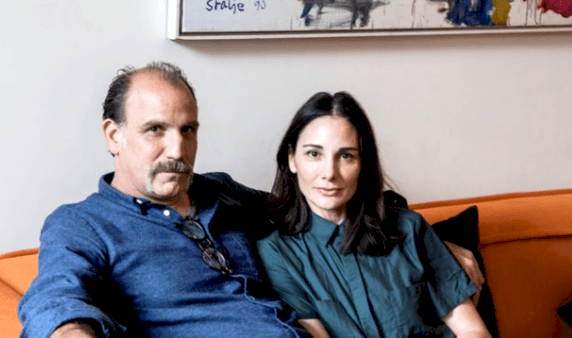 8. Ruby Rose and Jessica Origliasso.
Ruby Rose's partner was the Australian pop musician Jessica Origliasso until she confirmed their split on April 1, 2018. 
The couple's breakup was amicable, even though they "still love each other very much." They started dating back in 2016.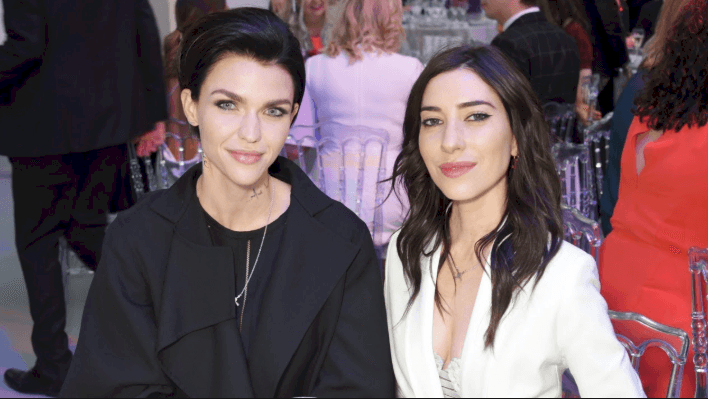 7. Laverne Cox and Jono Freedrix.
Laverne Cox and the filmmaker Jono Freedrix reportedly started dating in 2013, and the couple is still going strong. 
The actress and animal lover also attend public events together, and they don't hesitate to show PDA and their flair for fashion.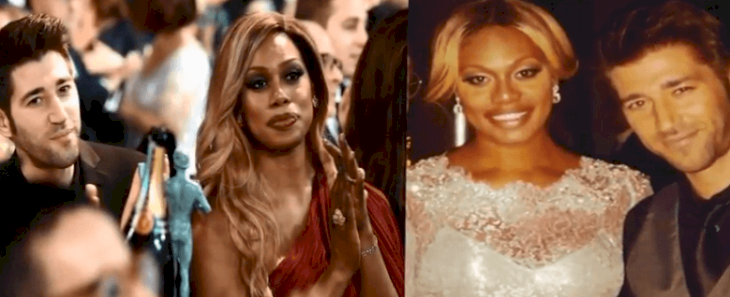 6. Lea Delaria and Chelsea Fairless.
Lea Delaria and the fashion editor Chelsea Fairless broke up in January 2017, and the actress shared towards the end of the year that she's been dating "a lot of girls." 
Fairless and Delaria were engaged prior o their split, and Delaria didn't want to feel "tied down" in any relationship after they went their separate ways.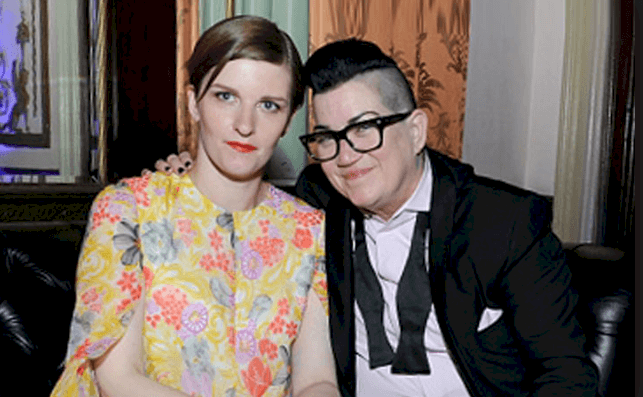 5. Jason Biggs and Jenny Mollens.
He plays the role of Piper's love outside of prison. But in real life, Jason Biggs is married to the actress Jenny Mollens, whom he met on the set of "My Best Friend's Girl" in 2007.
Six months after meeting and falling in love, the couple got engaged, followed by them eloping on April 23, 2008, in Los Angeles. They are now a family of four, having welcomed two sons, Lazlo and Sid, to the world.
4. Jackie Cruz and Fernando Garcia.
In August 2020, Jackie Cruz and her longtime love, the artist Fernando Garcia, tied the knot and announced the happy news on social media.
Alongside a picture showing off the wedding bands on their fingers, Cruz added the date of their nuptials as a caption.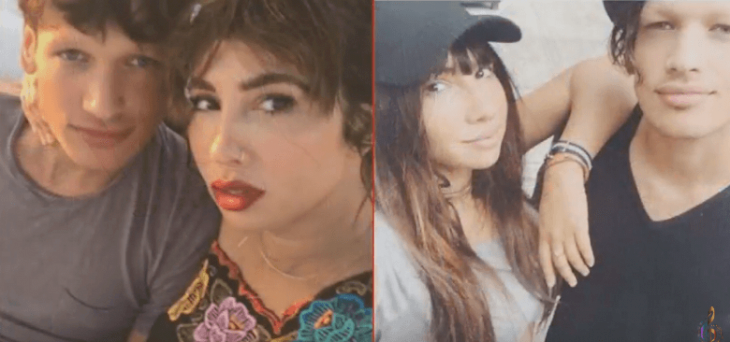 3. Taylor Schilling and Carrie Brownstein. 
Taylor Schilling and Carrie Brownstein used to be linked years ago, but the actress is reportedly now dating the musician Emily Ritz.
On Pride weekend in June 2020, Schilling posted a sweet picture with Ritz to her Instagram Stories, expressing pride for being by her side.
I love my new t-shirt. @ReproRights #waronwomen http://t.co/xRReDxAUUf pic.twitter.com/hDDRZzVBTk

— Taylor Schilling (@TaySchilling) February 11, 2015
2. Jessica Pimentel and Tomas Haake.
Jessica Pimentel and the Meshuggah drummer Tomas Haake became the metal's power couple since they began dating in 2013.
The couple lives in Sweden, and Pimentel is also an avid fan of science, dance, and martial arts - having trained in various styles in both.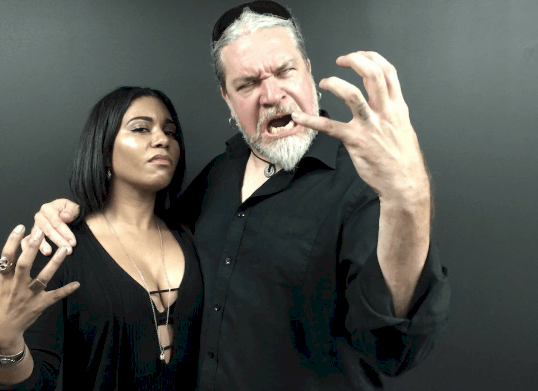 1. Kimiko Glenn and Sean Grandillo.
Kimiko Glenn and Sean Grandillo, known for his role in the horror "Scream," enjoy their relationship and often share pictures of their time spent together on social media.
Since Glenn keeps her private life out of the spotlight, details about their love are kept under wraps.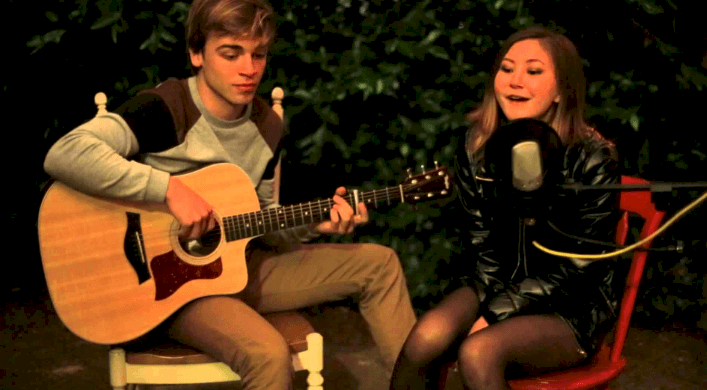 It certainly is a task when getting into character and then relaxing at home after a hard day of acting. We hope you enjoyed this little inside scoop as much as we loved sharing it with you.