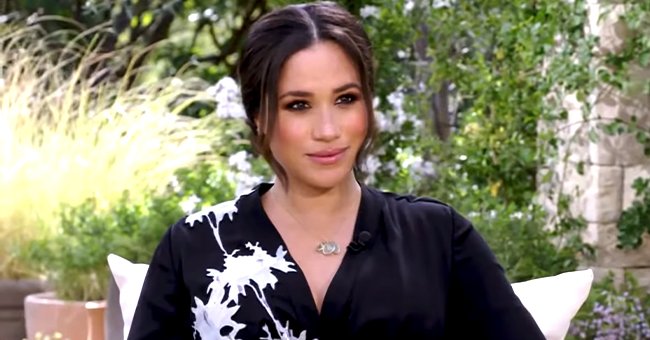 YouTube/CBS
Viewers Joke about Meghan Markle's Dress Saying It Looks like It Has Bird Dropping Stains on It
Following Meghan Markle and Prince Harry's headline-shattering interview with Oprah Winfrey, internet trolls have taken to making jokes about Markles's outfit choice.
There are many aspects of Meghan Markle and Prince Harry's explosive tell-all interview with Oprah Winfrey. This time, people are focusing on one particularly unexpected detail; her dress.
Markle sat to talk with Winfrey in a stunning Giorgio Armani black silk wrap dress with an eye-catching design. On the right shoulder, the black Giorgio Armani number had a white lotus flower print running downwards.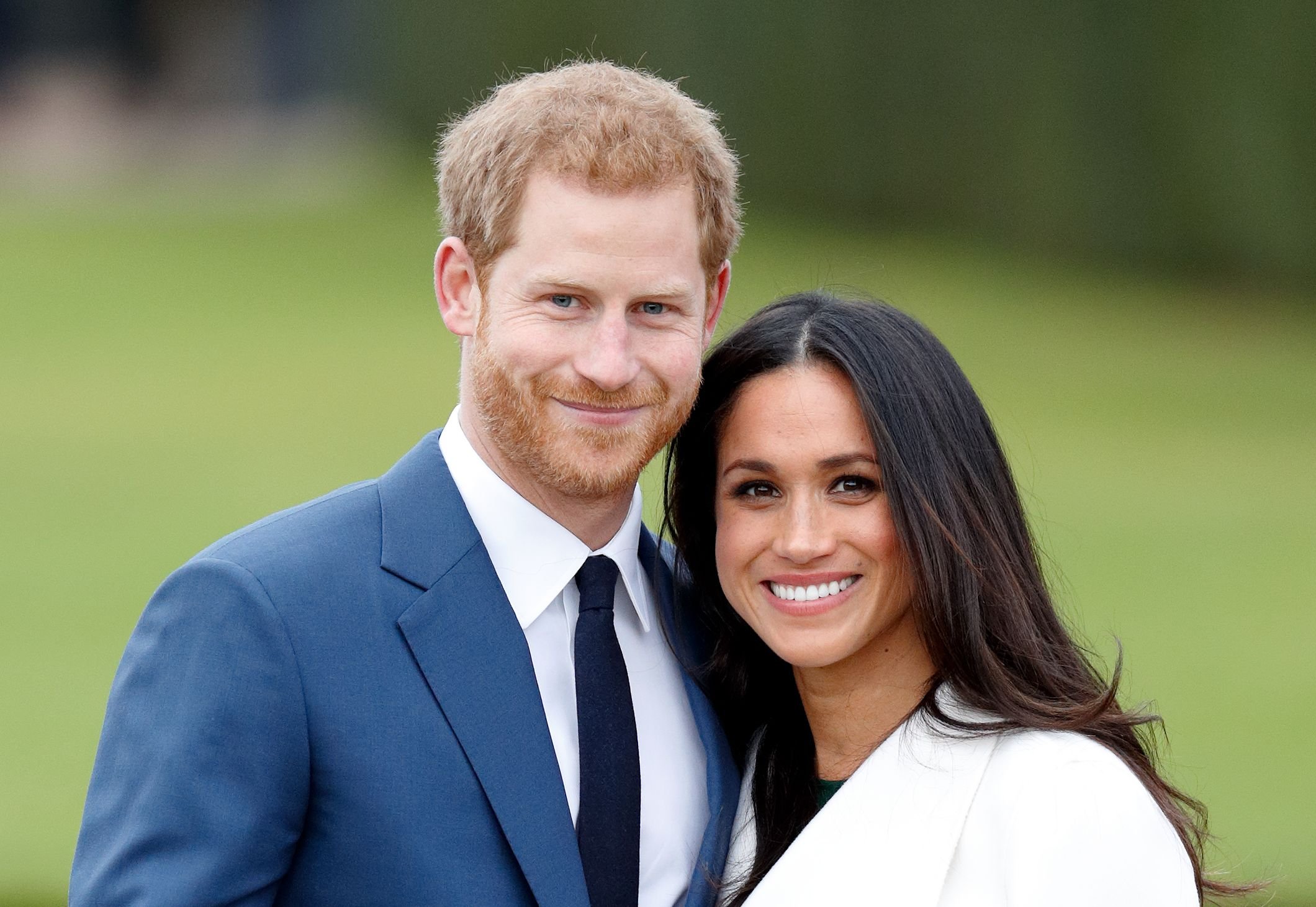 Prince Harry and Meghan Markle at an official photocall to announce their engagement at The Sunken Gardens, Kensington Palace on November 27, 2017 | Photo: Getty Images
The Duchess's outfit choice reportedly used a lotus flower symbolism — the flower is said to symbolize rebirth, a theme consistent with the explosive tell-all interview.
Social media users, however, did not see the symbolism with the flower, and soon, the internet was crawling with memes and jokes. Internet jokers likened the lotus design to a seagull's mess. One Twitter user wrote:
"Ummm… That look is so unfortunate. It looks like a seagull has taken a massive dump on Meghan's dress."
Several other similar tweets followed, continuously poking fun at the dress. There was even a video edited with clips of the actual interview to show the exact moment the fictional bird swooped in to make its mess on Megan's dress.
The joke video first featured Megan sitting in a plain black dress before the fictional culprit eagle made its foul swoop. The video has since been watched hundreds of times with several likes.
The British press has since responded to the couple's bombshell interview with a series of reactions.
Well, internet trolls may be more focused on mocking the Duchess for her outfit choice; the bold statement behind it remains hard to miss. Markle's triple silk georgette dress cost a whopping $4700.
The Giorgio Armani number served as a statement to signify her and Prince Harry's personal rebirth, which began last year following the decision to step aside from Royal duties.
Markle completed the look with a stunning diamond Cartier Love bracelet which once belonged to Princess Diana, Harry's mother. The couple reportedly chose the bracelet to have the late princess be with them in spirit.
The former "Suits" actress wore a $695 pair of black Aquazzura pumps and accessorized with bluebirds topaz earrings and an aquamarine necklace by British jeweler Pippa Small.
The British press has since responded to the couple's bombshell interview with a series of reactions from shock to disdain and disapproval.
The rest of the internet continues to either support them, outrightly speak against them, or just simply make silly jokes about their fashion choices.
Please fill in your e-mail so we can share with you our top stories!