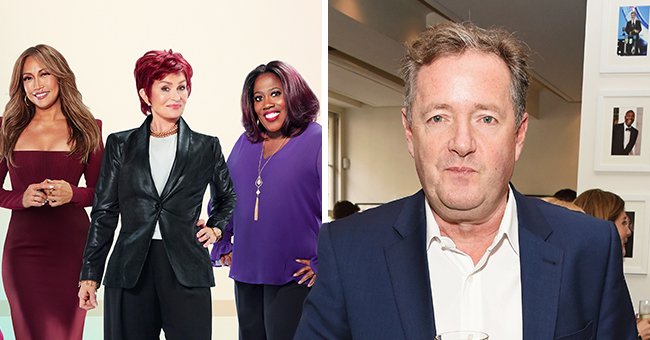 Getty Images
'The Talk' Host Sharon Osborne Tears up Defending Piers Morgan over Meghan Markle Criticisms
Sharon Osbourne and her fellow co-host on "The Talk" engaged in an agitated and open conversation on Wednesday's episode, which left her in tears.
Also, Morgan's subsequent departure from "Good Morning Britain." On Tuesday, Osbourne tweeted in Morgan's support after he came under fire for his criticism of Meghan Markle on ITV's "Good Morning Britain."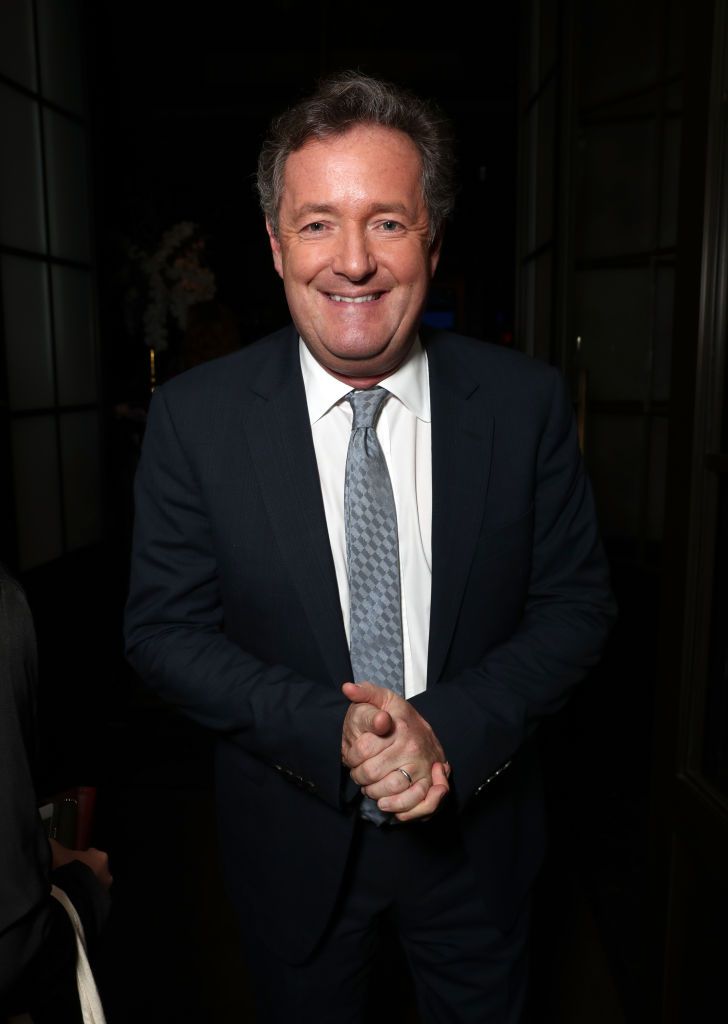 Piers Morgan at "The Hollywood Reporter's" 5th Annual Nominees Night on February 6, 2017.| Photo: Getty Images
In her tweet, she wrote that she is with him and stands by him, adding that people forget that he is paid for his opinion and that he is just speaking his truth.
Osbourne's open support for Morgan was the main topic of discussion on Wednesday's episode of "The Talk," and the forefront of the discussion was racism.
Co-host Sheryl Underwood asked Osbourne what she would say to people who may feel that her standing by Morgan seemed like she was validating a racist utterance he made.
Responding to Underwood's question, Osbourne said she was not attempting to slide out of trouble but genuinely did not see Morgan's remarks as racist.
She added that she did not find it fair that she was being accused of being racist because of her friendship with him. Osbourne said she felt like she was about to be put in an electric chair because she had a friend who people believed to be a racist.
Amanda Kloots asked Osbourne if she felt Morgan's dislike for Markle was due to his loyalty to the British Monarchy.
She asked if that made her a racist and wondered what it had to do with her. The conversation became heated, with Underwood cutting to a commercial break.
After the break, Osbourne, who was tearful at this point, asked Underwood to defend her claims against Morgan. She warned her co-host not to cry because she should be the only person crying at that point.
Underwood explained that it is not Morgan's exact words of racism but the implications and reactions to it. Underwood also tried to explain to Osbourne that she and her other co-hosts were not accusing her of being racist.
She added that she did not want anyone to watch the show and think they were attacking her for being racist. Osbourne replied, saying it was too late and the seed was already sown.
Underwood reiterated that she felt she was asking a question about other people's perceptions, which was why she prefaced it the way she did. However, Osbourne was not budging.
The 68-year-old insisted she still did not understand how Morgan's comments were racist in nature. The debate came to a close when Amanda Kloots asked Osbourne if she felt Morgan's dislike for Markle was due to his loyalty to the British Monarchy.
Osbourne agreed that was the case. Osbourne's reaction to Morgan's comments on Markle is not the first time she would be commenting on the duchess and Prince Harry.
Last year, during an interview she and her husband had with Morgan, she claimed Harry and Meghan did not give royal life a good shot after the couple announced their decision to step down as senior working members of the royal family.
Please fill in your e-mail so we can share with you our top stories!