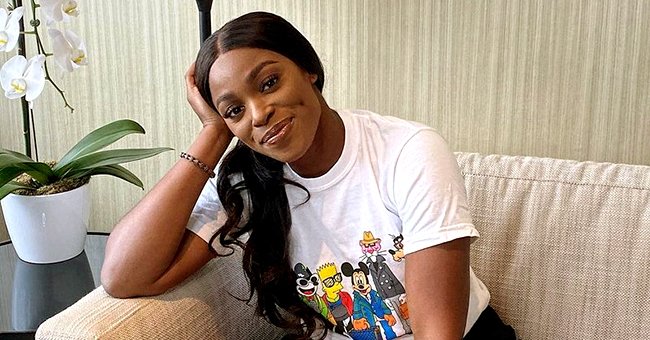 Instagram/sloanestephens
Check Out Sloane Stephens' Flawless Figure in a Blue Top with Matching High Waist Nike Leggings
COVID-19 may have caused Sloane Stephens some personal grief this year, but she is not letting that bring her down, smiling widely in a blue top and high-waisted Nike leggings.
Young and famed sportswoman Sloane Stephens is not shy to flaunt off her tennis-toned body. She recently took to her official Instagram account, posing in a blue top and matching high-waisted Nike leggings.
Stephens looked absolutely stunning in her all-blue social media post. Smiling at the camera, this Nike sporting woman is looking ready to win in a gorgeous and light blue figure-fitting outfit.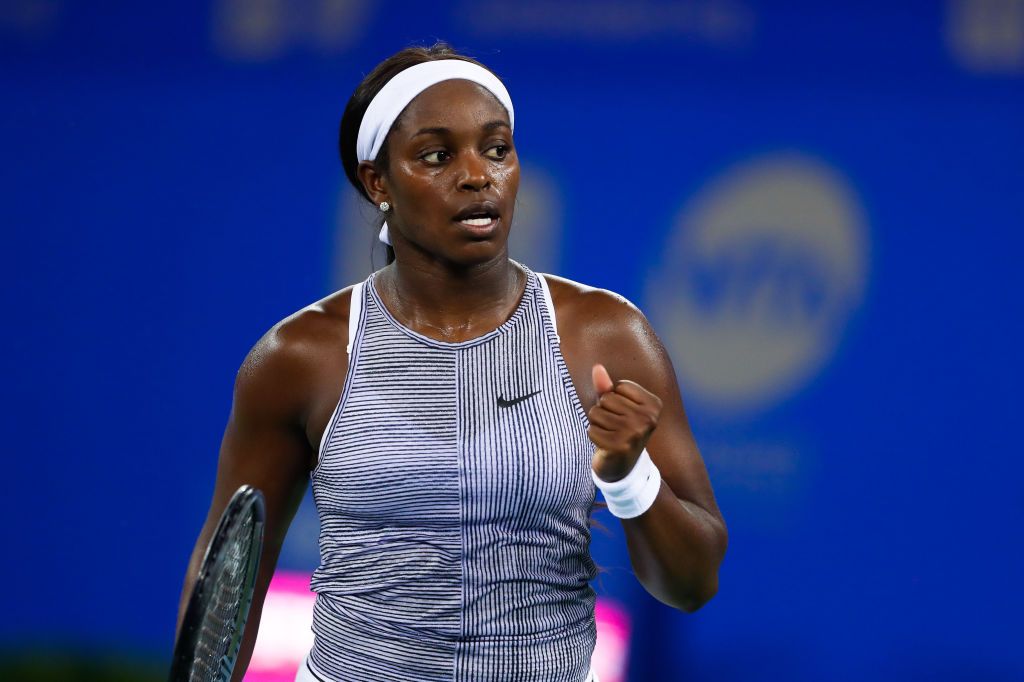 Tennis player Sloane Stephens of the United States in the first round match against Zhang Shuai of China on September 22, 2019 in Wuhan. | Photo: Getty Images
TIME TO WIN
The tennis player looked incredibly confident as she smiled widely for the lens while pulling her gorgeous sleek black hair behind her ear. Taking to the post's caption, this forcefield of a sportswoman wrote:
"Tags on or off?"
Her Nike pants and shirt just managed to show off her gorgeous mid-drift, as she stood tall and ready to take on the world. Her white sports shoes certainly matched the overall athletic look; this woman is ready to take on the court any second now.
THAT GLOW
The intensive sun shone brightly on Stephens, highlighting her glowing hair and skin tone. Her earrings stuck out with a complimentary ring on her finger juxtaposing with the overall tomboy look.
Stephens has admitted that she doesn't always enjoy the game.
Fans and followers obsessed over the picture with hearts and compliments gushing into the comment section. The snapshot received a number of just over 9000 likes overall, exemplifying its popularity.
COVID GRIEF
It's been a difficult period for everyone around the globe, including Stephens. She spoke about the recent deaths of her grandparents, with her grandmother's life taken away by the virus, saying that she hopes to make them proud on the court:
"My grandparents were my no. 1 supporters in everything I do and I try every day to make them proud."
She expressed how close she is to her family and how they mean the world to her. This tennis star also sadly lost her aunt to COVID-19 as well; this occurred not long before the passing away of her grandparents.
SPORTY FAMILY
Although close to her family now, that wasn't always the case for Stephens. When she was quite young she and her family were quite distant, with the now famed sports star only officially meeting her father at age 13.
Her talent appears to stem from her gifted parents. John Stephens, her father, was an NFL player, while her mother Sybil Smith swam for a swimming team at Boston University.
Despite wanting to make her grandparents proud and coming from a family of athletes, Stephens has admitted that she doesn't always enjoy the game. She realizes that losing is just part of the job but laments over what she's had to give up.
In pursuit of a degree in business, this celebrity wants to run her own company in the future. After all, she expresses, a career in tennis can only last that long, until you have to move onto other ventures in life.
Please fill in your e-mail so we can share with you our top stories!