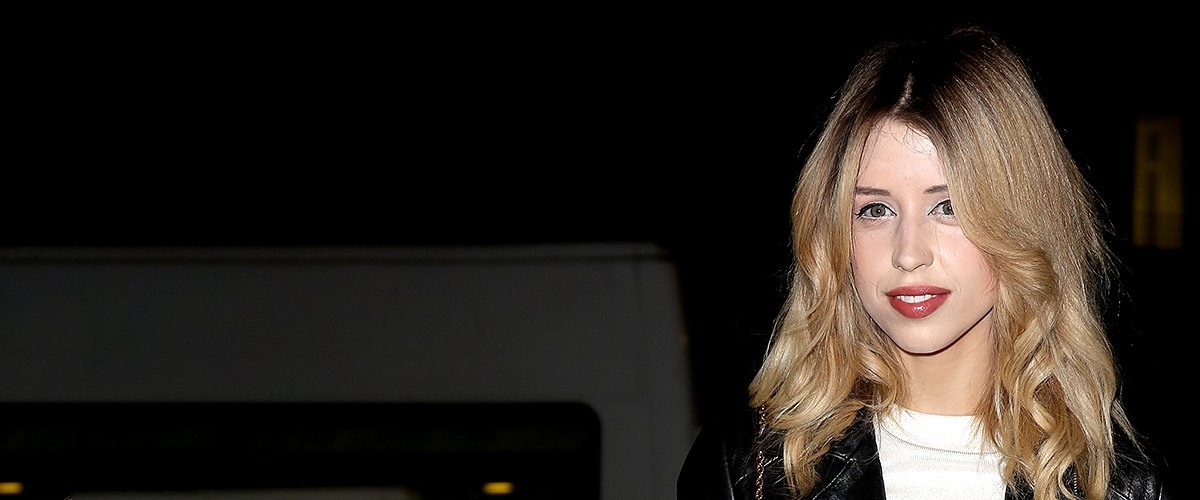 Getty Images
Paula Yates and Peaches Geldof Died 13 Years Apart from Overdose — inside the Mother-Daughter Tragedy
In 2014 the world was rocked by the news that Bob Geldof's daughter Peaches Geldof had died of an overdose, just as her mother Paula Yates thirteen years before.
The news that 25-year-old Peaches Geldof had died shocked music fans around the world. Peaches wasn't a musician or a singer, but she was the daughter of celebrated Boomtown Rats frontman Bob Geldof and of the tragically deceased journalist Paula Yates.
Thirteen years before Peaches' death, her own mother passed away in eerily similar circumstances. For years, Peaches, who was 11 when her mother died, had been speaking of Yates' senseless death and ended up repeating the horrific scenario.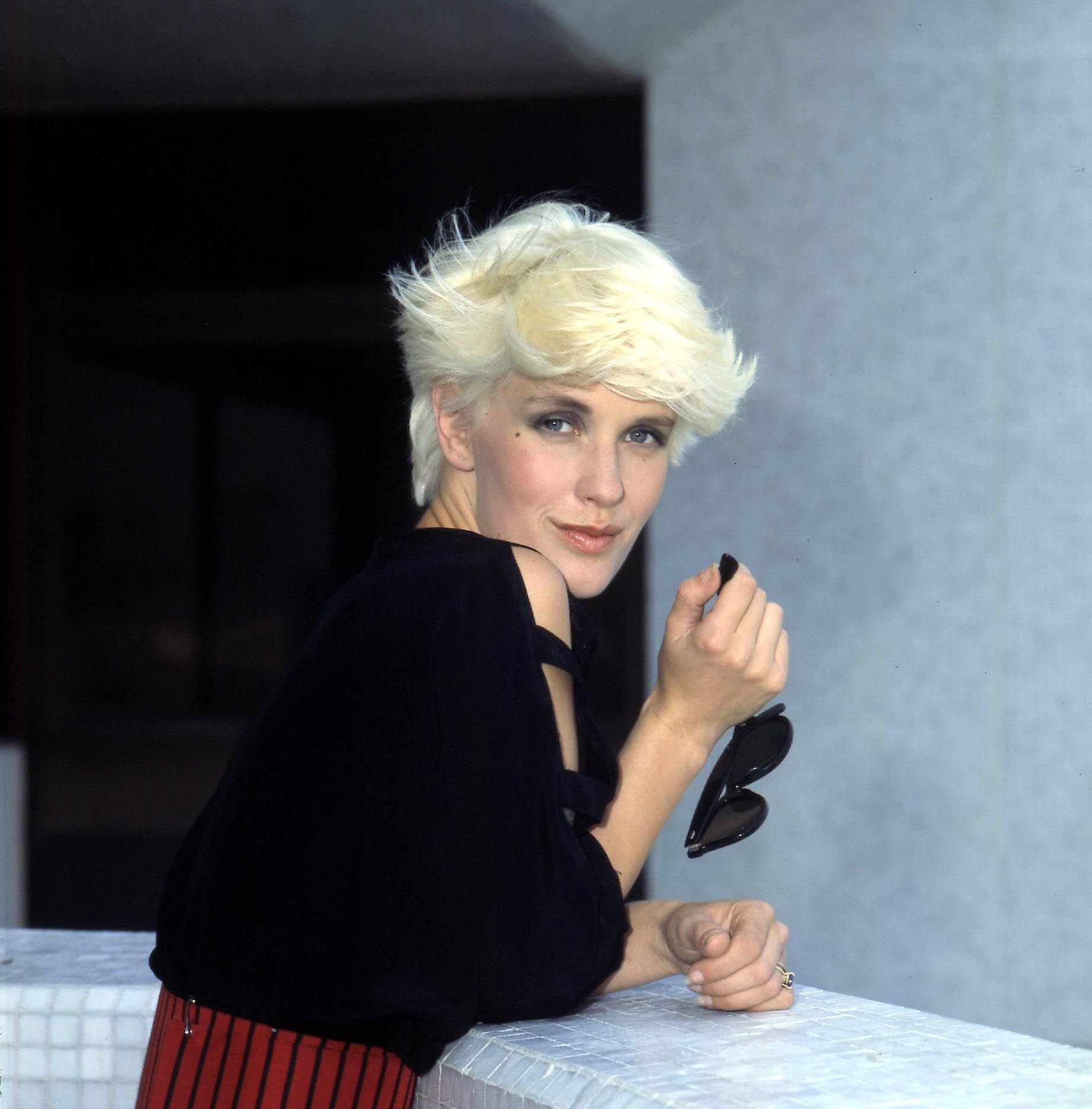 British model and journalist Paula Yates | Source: Getty Images
HAPPY FAMILY
Once upon a time, Paula Yates was the mommy in an apparently happy family. She had been with musician Bob Geldof since 1976, and the couple shared three daughters: Fifi, born in 1983, Peaches in 1989, and Pixie in 1990.
Paula was a successful journalist, a host on the TV show "The Big Breakfast," and a published author whose works included two books on child-rearing. And she was also an occasional user of drugs like cocaine and heroin.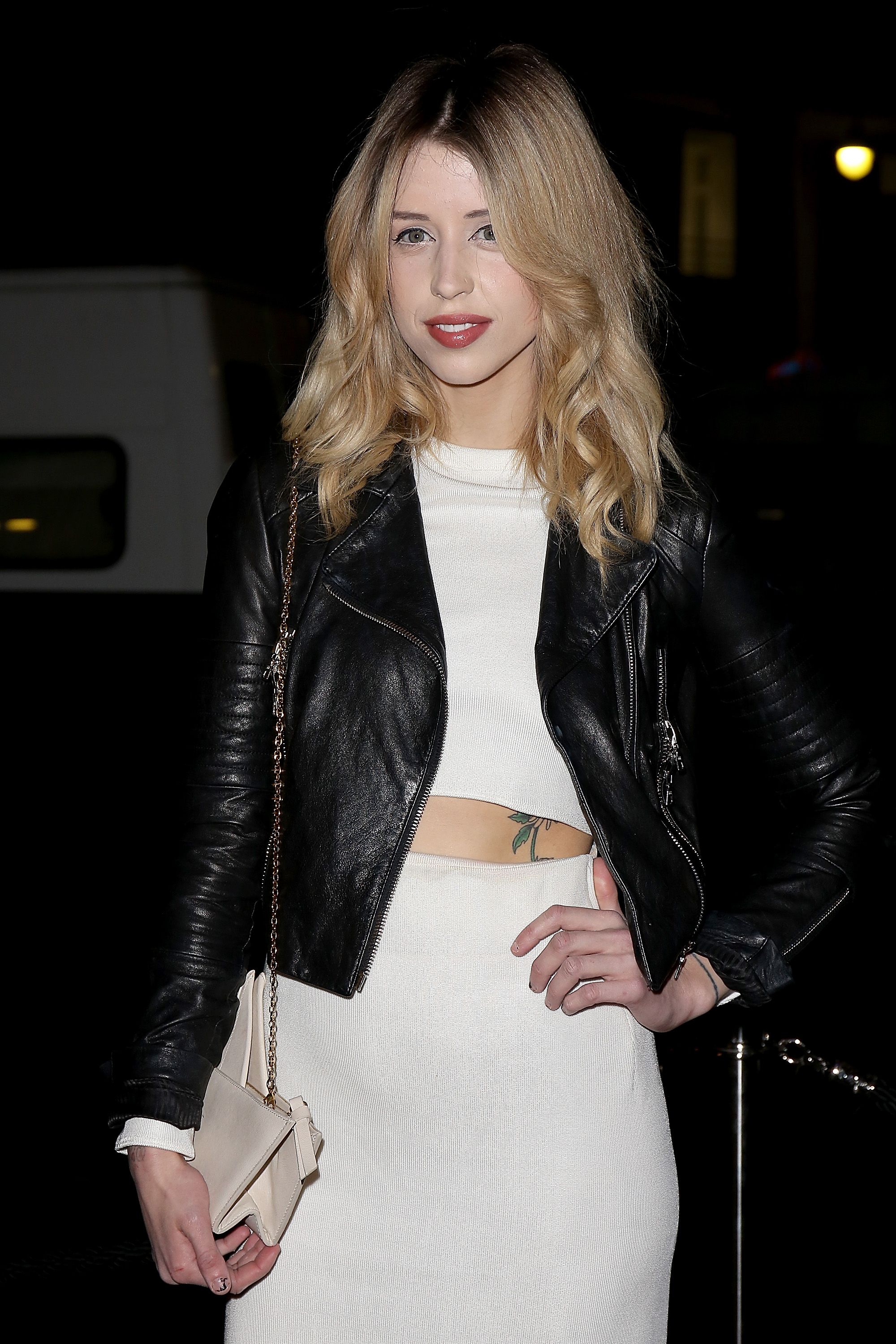 Peaches Geldof at Paris Fashion Week Womenswear Fall/Winter 2014-2015 in 2014 in Paris, France | Source: Getty Images
DIVORCE
Then, in 1994, Paula interviewed INXS frontman Michael Hutchence on "The Big Breakfast," and within months she left Bob for the Australian rocker. Paula left her stunned husband and started a torrid relationship with Hutchence.
By the time the divorce was granted, Paula was pregnant with her fourth child, Hutchence's first. In June 1996 the couple welcomed their daughter Heavenly Hiraani Tiger Lily Hutchence.
The 25-year-old was alone in the house with her then 11-month-old son Phaedra.
CUSTODY BATTLE
Over the next year, Paula and Bob would be embroiled in a heated custody battle over their three daughters. In November of 1997, while Paula was in London with Tiger attempting to gain custody of her children, Hutchence committed suicide.
Hutchence was found hanged in the Ritz-Carlton hotel in Sydney, and a distraught Paula refused to believe he had killed himself, even though he had been depressed for some time before his death.
DEATH OF PAULA YATES
In 2000, Paula, who had lost custody of her children with Geldof after a suicide attempt, was found dead from an accidental heroin overdose in her London home, in the presence of her then-four-year-old daughter Tiger.
Her death was a devastating blow to her daughters, and Geldof adopted Tiger Hutchence so she could be brought up with her three older sisters. Paula's daughter Peaches would describe her mother's death as "senseless" and a warning she intended to heed.
PEACHES GELDOF -- TRAGEDY WAITING
Jut like her bubbly, effervescent mother, Peaches was pretty and blond and fun-loving. Like Paula, she had a soft spot for rockers, drinking, and partying. At 19 she married musician and composer Max Drummey in Las Vegas.
The marriage was over two years later, and two months after the divorce was final Peaches was engaged to Thomas Cohen, the lead singer of S.C.U.M. and married in the same chapel as her parents. The couple welcomed two sons over the next two years.
TRAGEDY REPEAT
Peaches and Cohen seemed to have a perfect life, with two adorable cherubs, fame, and fortune -- but behind the scenes, she was battling with addiction, and on a methadone substitution program.
On April 7, 2014, Cohen came home to find Peaches dead of a heroin overdose. The 25-year-old was alone in the house with her then 11-month-old son Phaedra, who had been born on Paula's birthday, in a horrific repetition of her own mother's death.
Peaches Geldof was caught up in a cycle of addiction, ended up repeating her mother's tragedy, and leaving her own sons the same legacy of grief and loss. The Geldof family was devastated by this new tragedy.
Thomas Cohen and Bob Geldof both vowed that her sons Astala and Phaedra, both tiny toddlers at the time of her death, would be raised with the memory of Peaches, who had wanted for her sons a happier childhood than she'd had.
Please fill in your e-mail so we can share with you our top stories!