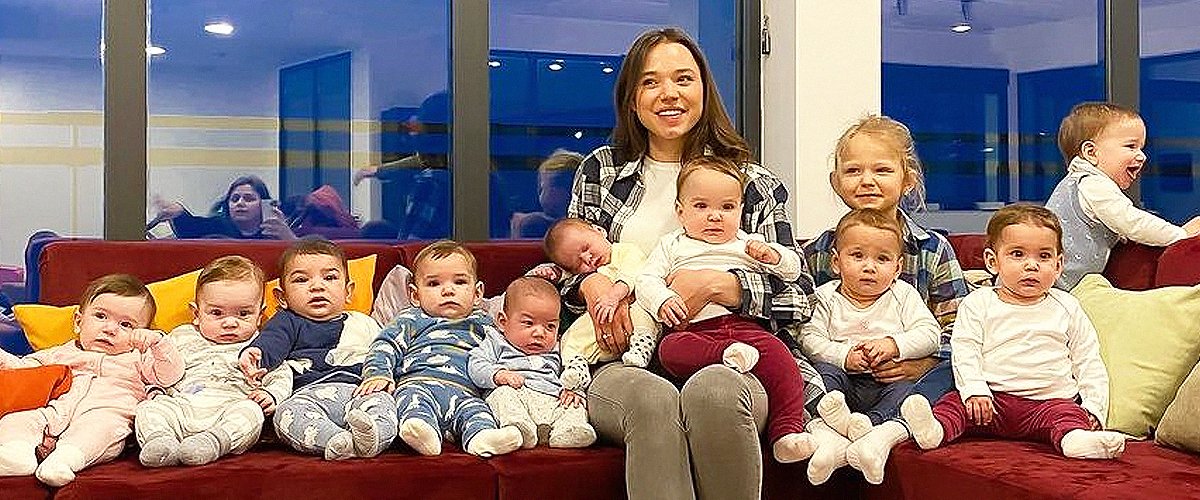 instagram.com/batumi_mama
23-Year-Old Mom of 11 Says She Doesn't Want 105 Kids and Her Story Was Taken Out of Context

Christina Ozturk, also known as Batumi Mama, has attracted a lot of positive and negative attention in the past few months due to her large family, but she exclusively told AmoMama that her story has been taken out of context.
With her 56-year-old husband Galip Ozturk, Christina, 23, has welcomed ten children via surrogacy within a year. In total, the couple is raising 11 kids as Christina also has a six-year-old daughter named Vika.
Although Christina once admitted that she and her husband wouldn't stop at ten children, some media outlets reported that they wanted "over 100," which is not entirely true.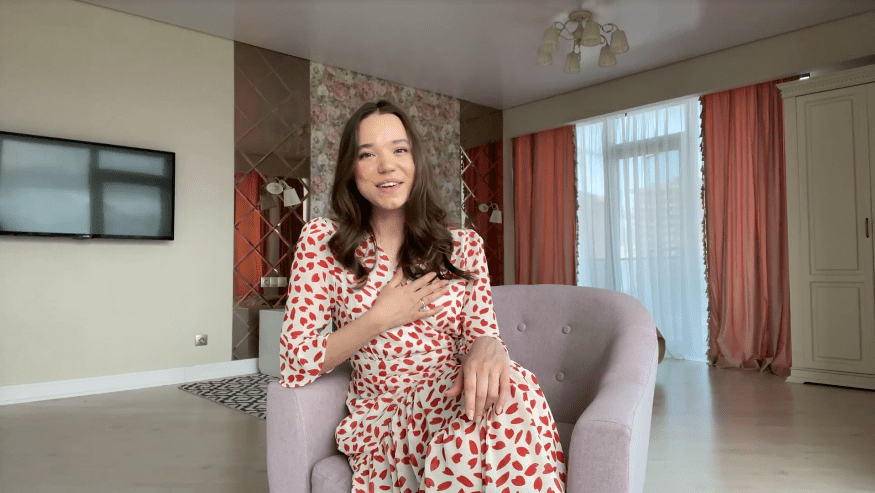 Christina Ozturk during her exclusive interview with AmoMama
However, she did mention on social media that they wanted at least 105 kids, but that was just a catchy element for her Instagram bio – a joke.
In this exclusive interview with AmoMama, Christina Ozturk shared some details of her life before marrying her husband, the biggest challenges of raising a large family, and how she feels about her words taken out of context.
The biggest challenge is to find enough time to sleep and some time for myself.
CHRISTINA OZTURK'S EARLY LIFE
"While the whole world was fighting the pandemic, I had better things to do," said Christina when asked about her 2020, a year that kept her very busy arranging her children's birthdays, looking for nannies, consulting with doctors, and keeping her house running.
Born in Volgodonsk, a town in the Rostov region of Russia, the proud mother of 11 moved to Moscow with her mom when she was seven years old. As a kid, she did synchronized swimming and attended cheerleading classes.
Christina, who described herself as a "wife, mother, and devotee" of her large family, started making money for herself "very early-on," taking jobs as a courier, seller, waiter, photographer, and model.
When she was 17, Vika, her eldest daughter, was born. "Being a good mom is not easy at any age," she admitted, and things haven't got any easier with 11 children (most of whom were born between March 2020 and January 2021).
"The biggest challenge is to find enough time to sleep and some time for myself," Christina confessed, adding that she spends most of her day with her children and makes sure they all feel loved.
While some people consider that one or two kids are enough, Christina realized she wanted a large family at a young age as she desired "a lot of siblings."
MEETING GALIP OZTURK
Her wish came true after meeting her husband, hotel owner Galip Ozturk, on her very first day visiting Batumi, Georgia. She told AmoMama:
"I went to a restaurant to enjoy the sunset and sea view. A nice man [Galip] was sitting near my table, and he offered to keep me company. That's how we first met."
Soon after, Christina and Vika, who loves being a big sister, moved to Batumi to be with Galip, and while he is two decades older than her, their age gap has not affected their relationship.
It is important to point out that Galip already has adult children, but he didn't say no to having a large family with his current wife. They realized, however, that their best option was turning to surrogacy, so they did it. Now, they are raising 11 kids.
I have to fight several publishers for them to issue a refutation.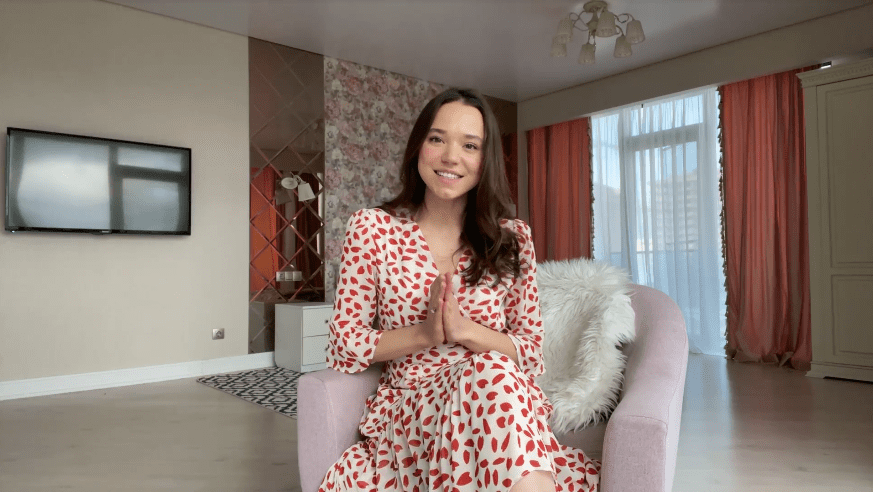 Christina Ozturk during her exclusive interview with AmoMama
Christina told AmoMama that she really enjoys playing and reading books for her kids, and after a long and busy day, she loves watching them sleep in their beds. She added:
"I like even more watching them communicate with each other because each has a different personality with a unique character."
STORY OUT OF CONTEXT
In the past few months, Christina and Galip have attracted a lot of attention due to their big family, especially after she began sharing details of her life as a mother of so many children.
While she has received plenty of support and encouragement, some have criticized her. Christina's willing to accept different opinions, but it's a different story when she or her family get insulted by people who took their story out of context.
The biggest misunderstanding about Christina's family – which has been caused, in part, by some news outlets and her Instagram bio – is that she actually wants 105 children, but she really doesn't. She said:
"I have to fight several publishers for them to issue a refutation because phrases taken out of context change the meaning of what really is true, and I can't tolerate slander."
Despite all the drama Christina has unintentionally attracted, she will continue sharing details of her life as a mother of 11 as her experience and knowledge have helped couples who also want to have a baby via surrogate.
Although Christina has her hands full with her large family, she is determined to do some charity work and build leisure sports centers for children. Way to go, Christina!
Please fill in your e-mail so we can share with you our top stories!