June Allyson's 4 Marriages, 3 Spouses and 2 Kids — inside Her Tragic Personal Life
Movie star June Allyson married four times, twice to the iconic film director and studio head Dick Powell, with whom she welcomed two children, Richard and Pamela Allyson.
June Allyson, with her bubbly laugh and her dimples, was the perfect All-American girl, destined for happiness and love -- but the reality of the movie star's life was a world away from the characters she portrayed on the silver screen.
Allyson lived through the heartache of divorce, widowhood, an abusive marriage and battled with an addiction to alcohol and mental health issues, all the while playing the part of the perfect wife and mother.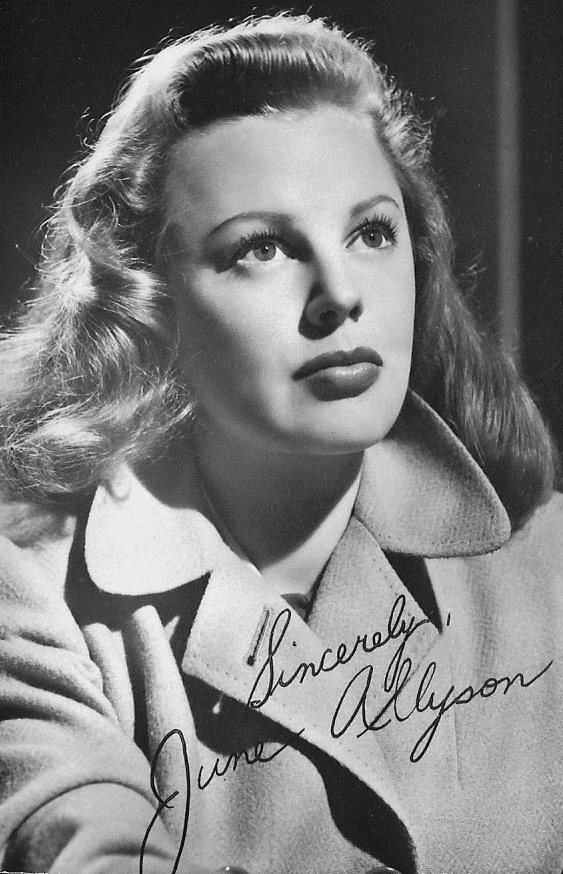 AMERICA'S SWEETHEART
In 1943, Allyson was MGM's Golden Girl, the perfect girl-next-door every man wanted to marry one day. She starred in several films opposite leading man Van Johnson, and the studio cultivated the idea that the two were a real-life couple.
The blue-eyed honey blond was dating several high-profile men like Peter Lawford, John F. Kennedy, David Rose, and -- to the studio's dismay -- the much older actor-turned-movie tycoon Dick Powell, 13 years her senior.
When she was 8, Allyson had been crushed by a falling tree branch while out riding her bike.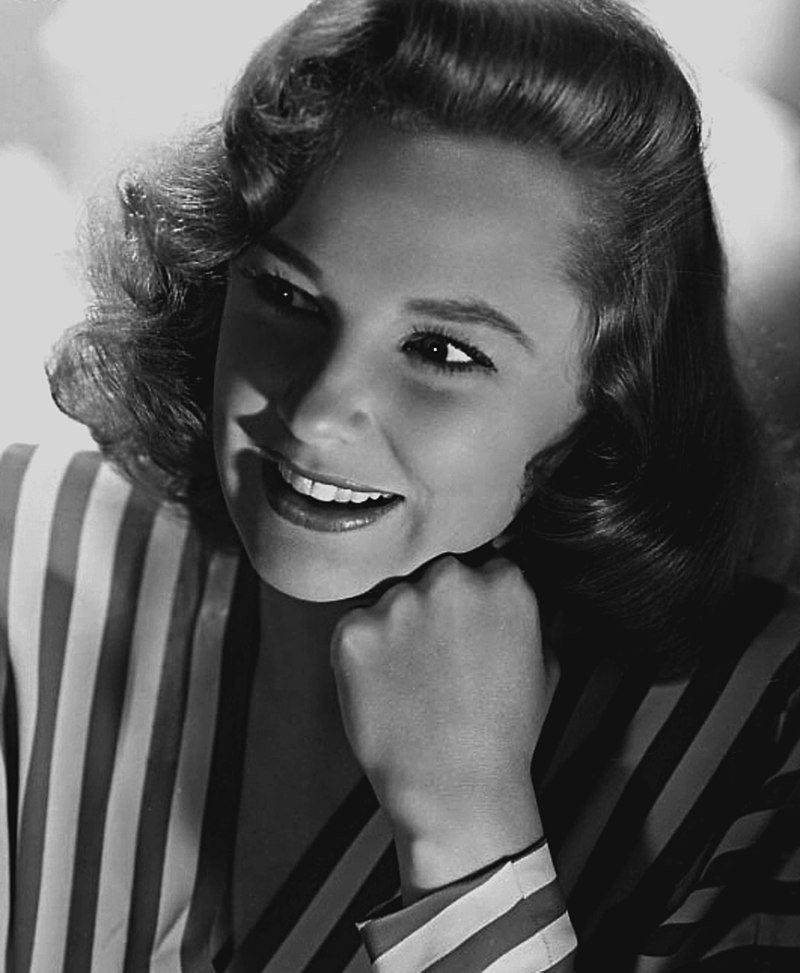 MARRIAGE TO DICK POWELL
Powell was twice married and divorced with Mildred Maund and actress Joan Blondell. A driven, ambitious man, he had started his career as an actor in light musical comedies, graduated to "tough guy" roles, and worked his way up to director and TV tycoon.
At the time of their marriage in 1945, Powell was 42 and Allyson was 27, and it seemed as if they were the perfect Hollywood couple, good-looking, talented, and successful -- but there was one thing missing.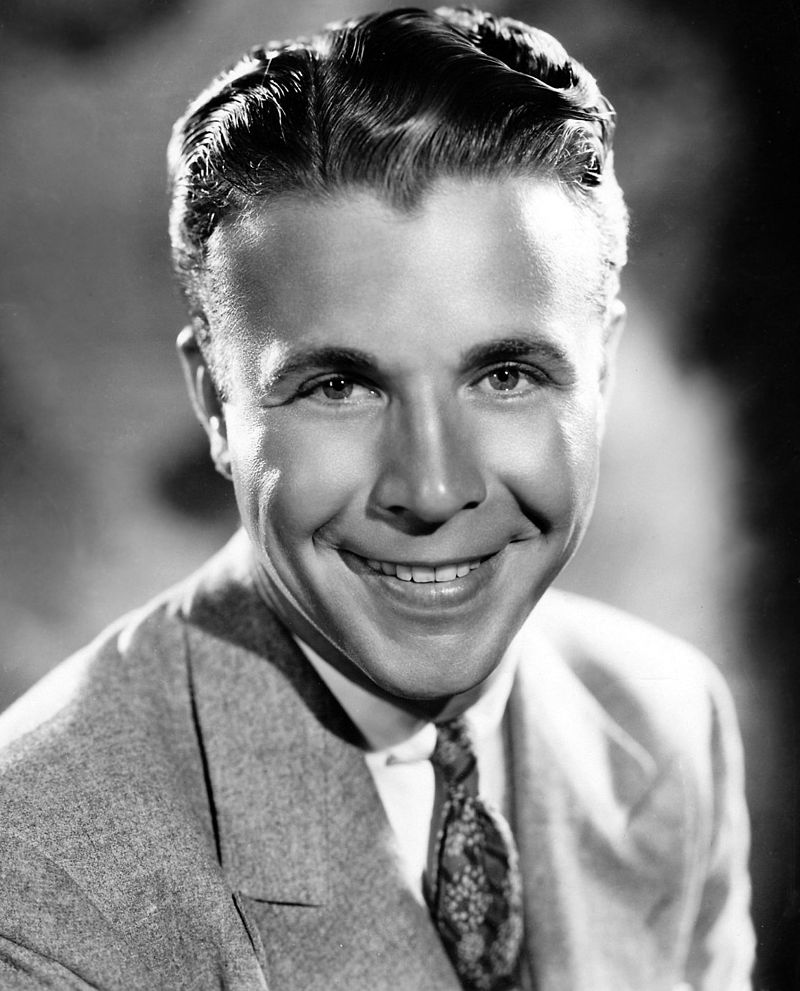 MOTHERHOOD
When she was 8, Allyson had been crushed by a falling tree branch while out riding her bike and underwent surgery and prolonged physical therapy over four years before she could walk again. Doctors told Allyson she would never be a mother.
Convinced that she could never conceive, Allyson and Powell adopted a baby girl, Pamela Allyson Powell, in 1948. On December 24, 1950, Allyson gave birth to their son Richard Powell, Jr. Both her children would follow in her footsteps and become actors.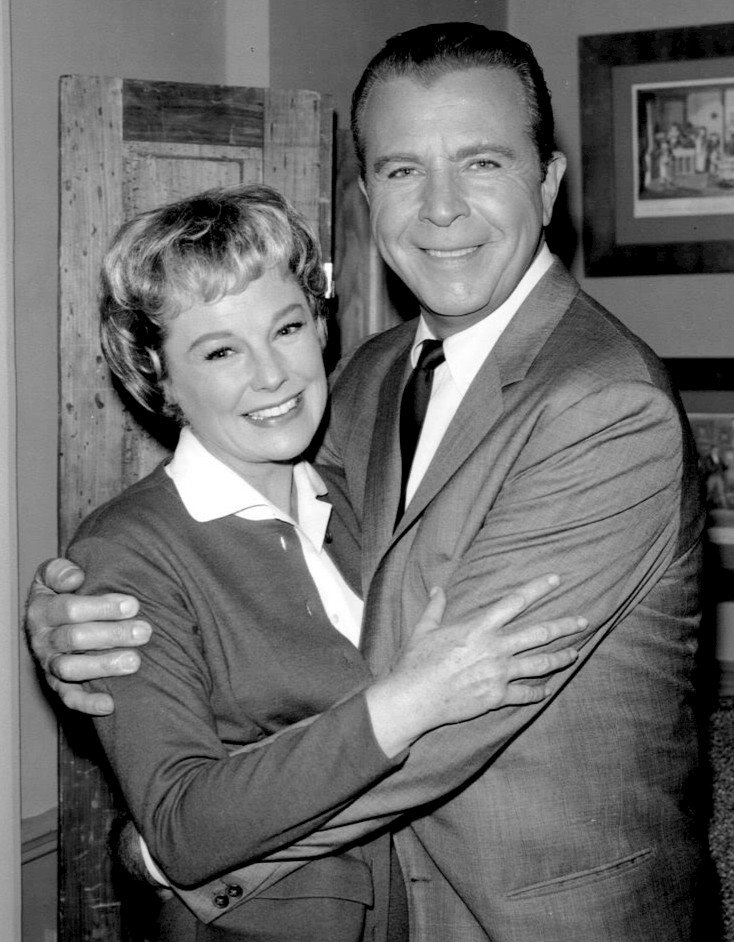 DIVORCE AND RECONCILIATION
The image of perfection cracked in 1961 when Allyson filed for divorce from Powell. There had been rumors that Allyson had had an affair with leading man Alan Ladd, and Powell's focus on work left her alone most of the time.
Shortly after, Powell and Allyson reconciled after working through their problems, but their happiness was short-lived. In 1963, Powell succumbed to cancer at the age of 58, leaving Allyson devastated.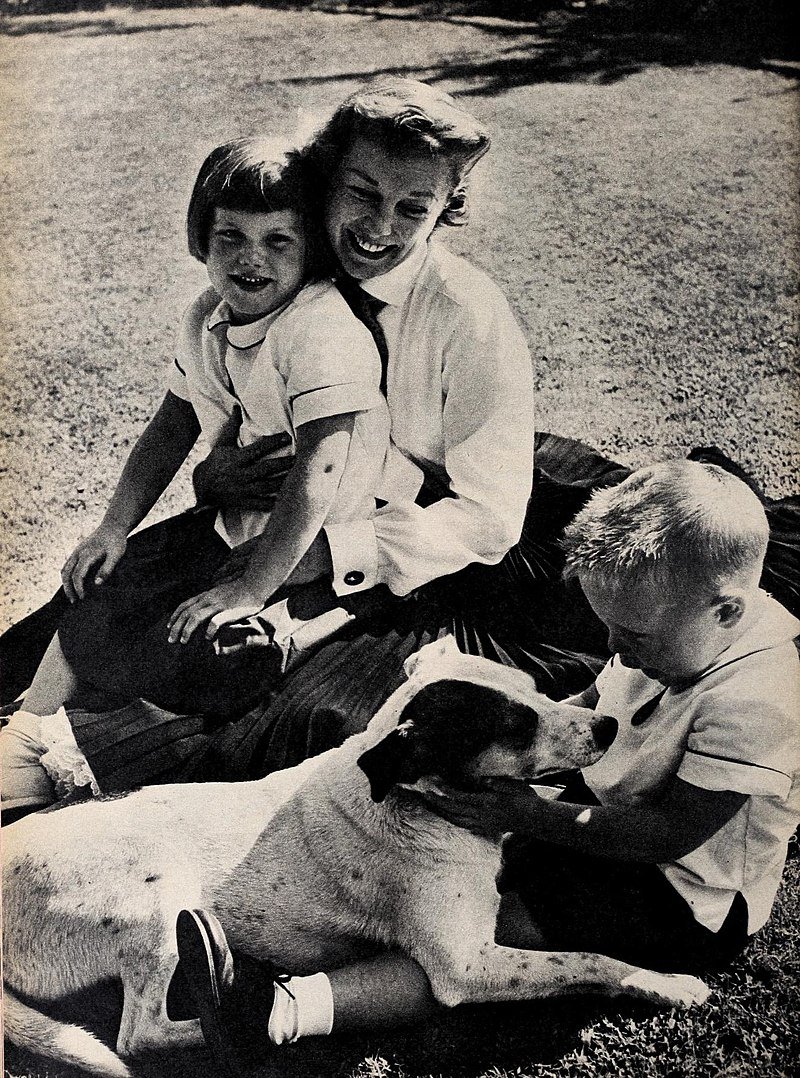 MARRIAGE TO THE BARBER
Powell's death plunged Allyson into depression, and a few months after his death, she married the man who seemed to offer her comfort in her grief -- Powell's barber, Glenn Maxwell.
The marriage was a disaster, and Allyson separated from Maxwell, revealing that he was a habitual gambler, violent and abusive, and plundered her financially to pay off his gambling debts.
LAST LOVE
After her divorce, Allyson's drinking spiraled out of control. She was battling alcoholism and recovering from a breakdown when she met David Ashrow, a children's dentist and nutritionist with a passion for acting.  
Allyson credited Ashrow with helping her recover from her grief over Powell and the trauma of her second marriage. The couple married in 1976, and 30 years later, when Allyson passed away, Ashrow was by her side.
GOODBYE TO JUNE ALLYSON
Allyson, who had battled with several health issues in the 60s, had hip replacement surgery in 2003. Over the next few years, her health deteriorated, and she passed away at the age of 88 from acute bronchitis.
The woman who had fought for happiness all her life and considered the greatest gift a smile found tranquility and love at the end of her days and left the world a legacy of sunny characters living hopeful lives.