Sherri Shepherd Proves How Much Taller Her Teen Son Jeffrey Is Compared to Her — See the Photos
Former "The View" co-host, Sherri Shepherd is proud of her teenage son and how much he has grown in the last two years. The 53-year-old shared pictures of the teenager as proof of his growth spurt.
Television host, comedian, and actress Sherri Shepherd took to Instagram to show off her teenage son, Jeffrey while gushing about his remarkable height.
Sharing a series of pictures, she provided obvious evidence of the growth spurt he experienced in just two years. The first picture showed mother and son posing side by side, with Shepherd's arm around Jeffrey's shoulder.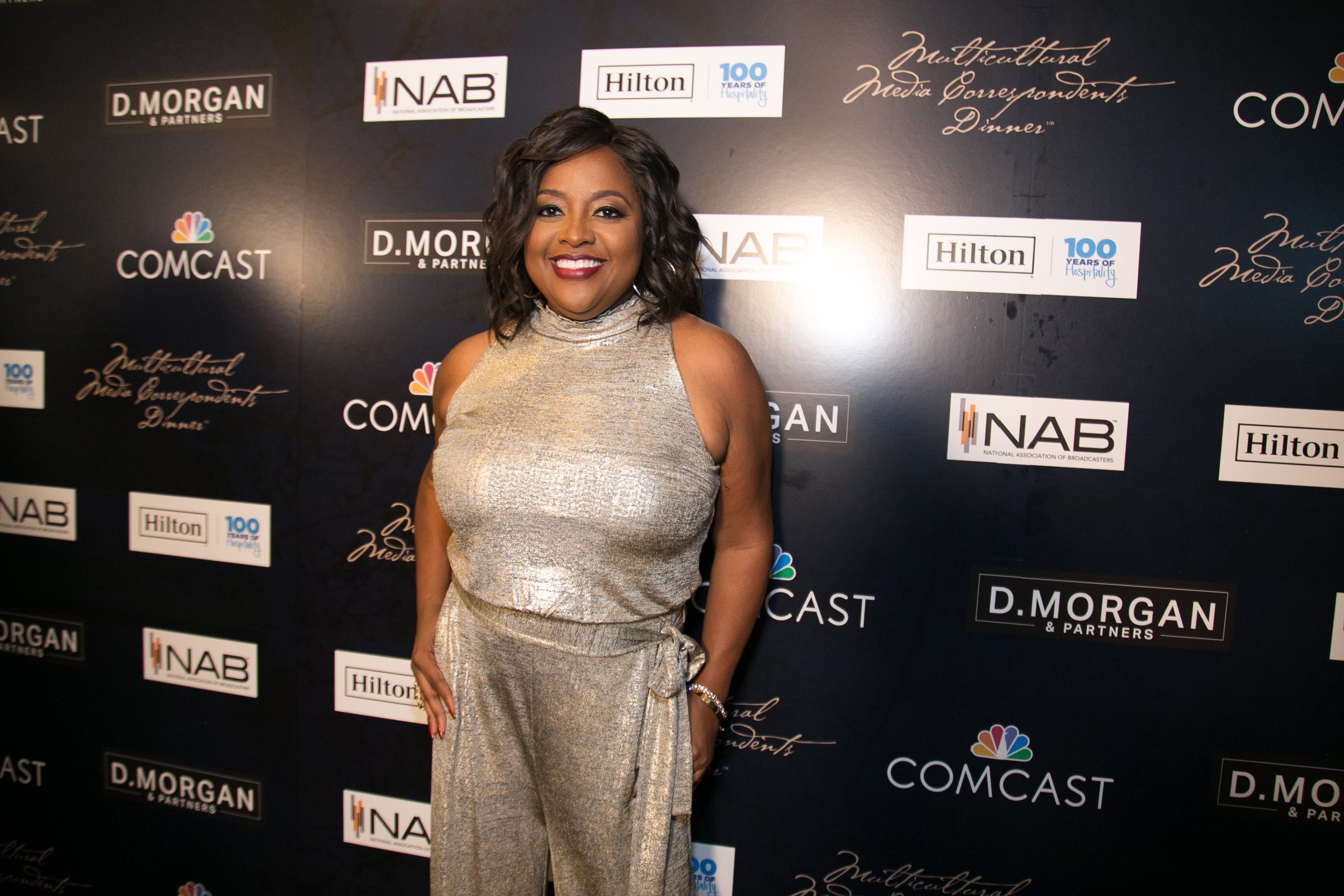 The picture seemed to have been taken about two years ago, as the teenager appeared a few inches shorter than his mom, who donned a pair of red high heels. Shepherd's next pic showed the teenager holding a tray of food.
In the next shot, the boy looked noticeably taller than the actress as they posed beside each other. Their height difference became more apparent in the next picture, with the duo backing each other. Shepherd captioned:
"Reminiscing about my son Jeffrey... two years ago he was shorter than me... now he sounds like Barry White & I have to look up to him."
The mother-of-two also revealed the sadness she felt over not hearing from Jeffrey throughout her stay in Canada. However, she noted, the knowledge that he was struggling to find his independence at fifteen left her thankful.
Shepherd concluded the post by describing her son as the "best birthday gift ever from God," a reference to their shared birth dates. She used a similar statement in an earlier post from 2019 while paying tribute to the teenager on his fourteenth birthday.
Having two parents at loggerheads was unhealthy for a growing child.
The former "The View" co-host went on to share details about her son's premature birth at 25 weeks, and how he had fared ever since, defying medical odds.
In a previous update, she reminisced on her love and acceptance of the youngster despite his developmental delays. Shepherd has also been open about experiencing a change in priorities since welcoming Jeffrey in 2005.
She was married to her ex-husband, Jeff Tarpley at the time. She divorced Tarpley in 2009, and two years later, married her second husband, Lamar Sally. 
The marriage also ended in divorce in May 2014, months before the birth of her second son, Lamar Sally Jr., via surrogacy. The two-time divorcée refused to become involved in her younger son's life. However, she pays monthly child support to his dad. 
Back in 2017, the icon explained her refusal to take up the role of a mother in the life of her second son, who had no biological attachment to her.
According to the entertainment icon, she opted out of his life because having two parents at loggerheads was unhealthy for a growing child. However, she confirmed that she still made major contributions to his well-being, including child support, health insurance, and life insurance. 
Shepherd's ex-husband seemed to see things in a different light, airing his fears during an interview in 2016 that he alone could not fill the void for both parents in Lamar Jr.'s life. He believes that every child needed a mother's touch.
Hopefully, these two former sweethearts would someday reach a compromise that would work for each of them and their surrogate son. Fingers crossed!