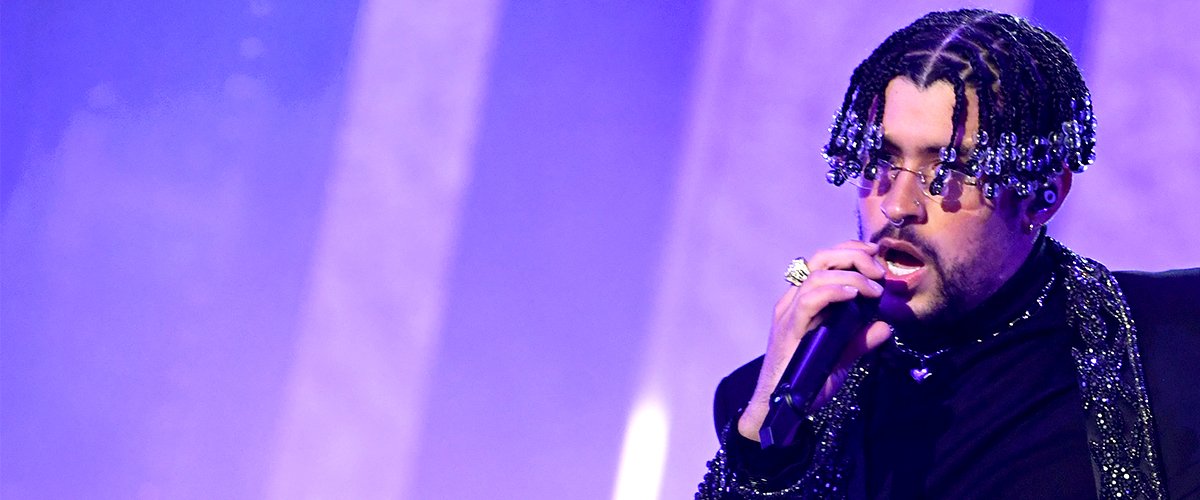 Getty Images
Bad Bunny's Girlfriend — Is He Still with Gabriela Berlingeri and Who Is She?

Puerto Rican rapper Bad Bunny seems to be in a committed relationship with mysterious beauty Gabriela Berlingeri, and fans are eager to know more about her.
Bas Bunny, 27, is Latin rap's hottest property after he guested with Jennifer Lopez and Shakira on the 2020 Super Bowl halftime show. Since then he has scored a #1 with "Dakiti" on the Billboard Global 200.
The May 2020 cover of Rolling Stone celebrated rapper Bad Bunny, and officially outed his relationship with Puerto Rican jewelry designer Gabriela Berlingeri, featuring snaps of some of the couple's intimate moments.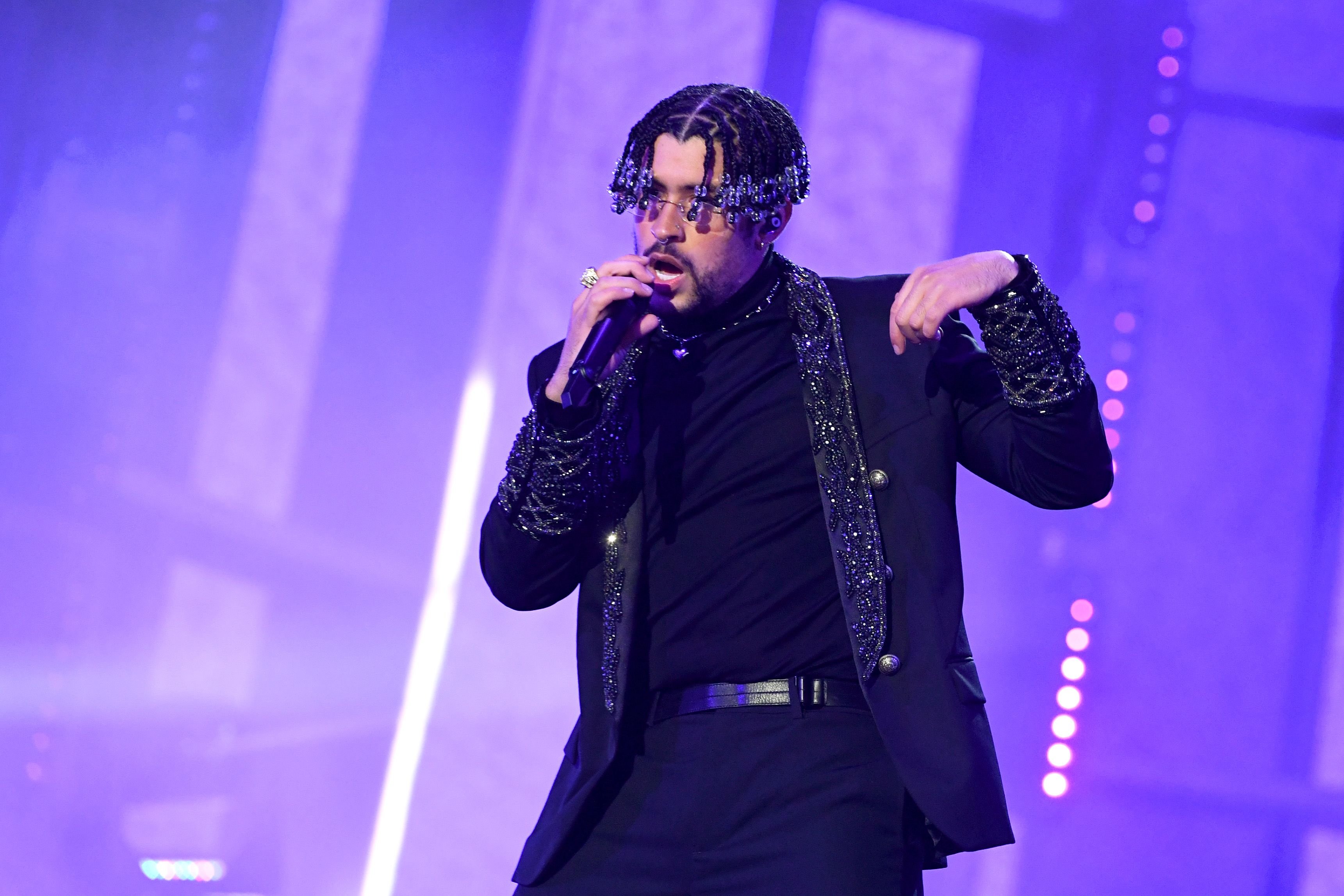 Bad Bunny at the 2020 Billboard Music Awards in Los Angeles | Source: Getty Images
ADORING GIRLFRIEND
What fans may not know is that the photos of Bad Bunny featured on Rolling Stone were taken by Gabriela herself, who just can't get enough of snapping her famous boyfriend. She said of photographing Bad Bunny:
"I wanted to highlight all my favorite things about him. I want people to notice his lips. His skin. His eyes. I find him so beautiful."
What Bad Bunny thinks of Gabriela's looks is obvious. Candid snaps have captured the besotted way B.B. gazes at his young girlfriend. But her looks are not what consolidated their bond. Bad Banny revealed how Gabriela impacted his life:
"I am happy with her. [People] don't know she has helped me a lot in emotional aspects when I needed it the most."
FUTURE PLANS
Bad Bunny's decision to go public with his relationship with the jewelry designer has fans thinking that an engagement announcement may be in the works, but the Latin rapping sensation is keeping mum about his future plans.
As for Gabriela, she has been working closely with Bad Bunny and has even been credited as a vocalist in his single "En Casita," and appears prominently on the song's video in which B.B. shows up in drag.
Gabriela is working hard and has opened a jewelry store with her own line of unique designs in November 2020.
COVID-19 FEVER
The song has struck a chord with all those who are struggling with the confinement over the COVID-19 pandemic -- practically everyone. The lyrics highlight the difficulties isolation brings about, from loneliness to running out of milk.
Bunny himself has had an up-close-and-personal experience with the COVID-19 virus and was tested positive for the virus, which led to him canceling several performances, but seems to have come through the experience unscathed.
LONGTERM LOVE
Gabriela and Bad Bunny have been together since 2017. They met when the singer was having lunch with his family in a restaurant. After meeting Gabriela, Bunny broke up with girlfriend of 5 years Carliz de la Cruz.
Since then, Bunny and Gabriela have been quietly dating, and the rapper was even linked by rumor to stunning Spanish singer Rosalía. As it turned out there was no romance with Rosalía, his one, and only love is Gabriela,
INTERNET TROLLS
Unfortunately, some of Bad Bunny's fans have reacted badly to the news that his heart is taken and have targeted Gabriela for online bullying. The couple have been handling the situation together and facing down those who disapprove of their love.
Other fans have expressed their support of the happy couple and are awaiting the wedding announcement as eagerly as Bad Bunny's next hit album. Meanwhile, Gabriela is working hard and has opened a jewelry store with her own line of unique designs in November 2020.
Please fill in your e-mail so we can share with you our top stories!