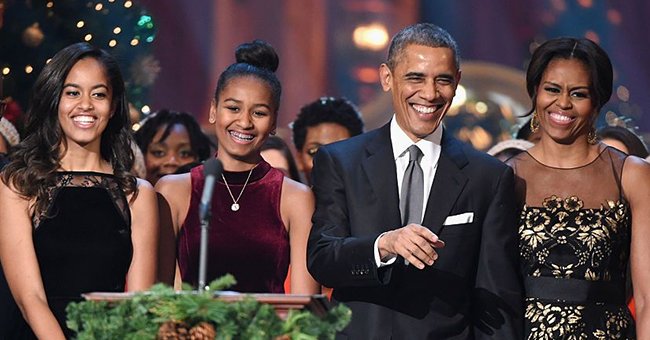 Getty Images
Michelle Obama Jokes about Daughters Sasha & Malia Baking Pies at Midnight Amid the Pandemic
The pandemic had each of us react in different ways, but Michelle Obama's two daughters turned to midnight baking, leaving the former first lady to step in and put a stop to their pie production.
Michelle Obama recently revealed how her two daughters Sasha and Malia Obama, turned to baking delicious pies during the pandemic's late-night hours.
The former first lady eventually had to intervene with her children's baking skills. It was turning into a problem because their house was filled with baked-goods that the family couldn't resist.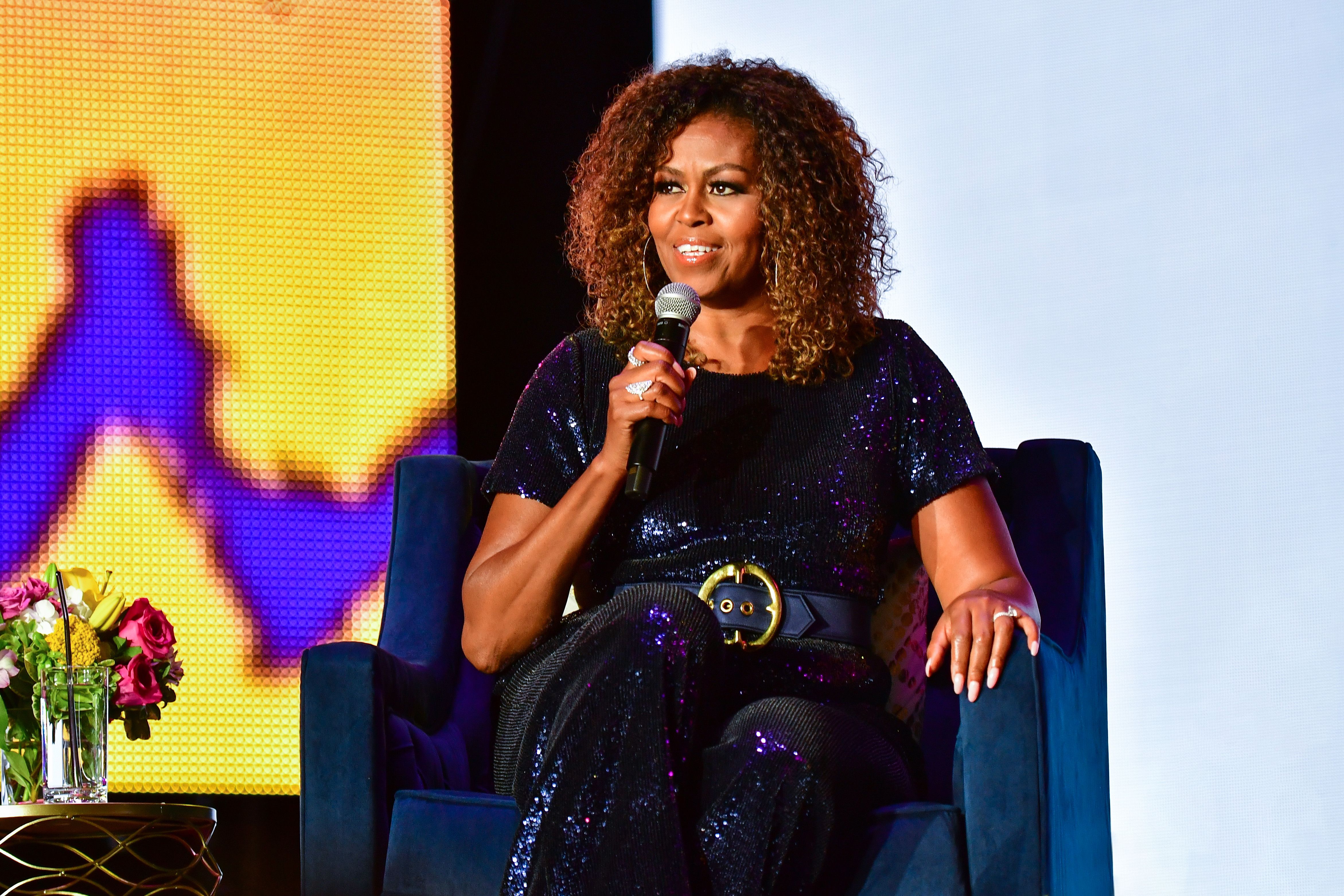 Michelle Obama on stage at the 2019 ESSENCE Festival at the Mercedes-Benz Superdome on July 06, 2019 | Getty Images
There is no shortage of baking and cooking skills in the Obama household, with Sasha and Malia enjoying spending time in the kitchen, creating the next delish meal, or baking treats.
The two sisters ended up baking well into the night during their time at home, and the string of sweet pies that they made was a big temptation to their mom. Michelle shared why she stopped her daughters' baking efforts:
"At 1 in the morning, you'd smell cinnamon buns baking, I had to tell them to stop because we can't have all those sweets."
Although Michelle and her two daughters easily succumb to the plethora of treats that are in their kitchen, the former first lady shared that her husband, former President Barack Obama has the ability to resist.
Barack's resistance doesn't stem from an aversion to pie but is rather an extraordinary self-discipline practice that allows him to go for a healthier option instead of indulging in the baked treats.
Although the pandemic's lockdown came with its own challenges, including the abundant supply of pie, Michelle and her family have been able to zone into spending quality family time together and practice gratitude.
22-year-old Malia, a senior at Havard University, and 19-year-old Sasha returned home to continue with their classes virtually, and their parents have savored the special time that they have had with their daughters as Michelle shared:
"This time has allowed us to get some stolen moments back with our girls. Those recaptured moments have meant the world to us."
There doesn't seem to be a silent moment in the Obama household with their children's return. Sasha and Malia enjoy sharing their thoughts and opinions, barely leaving a moment for their parents to join in.
Their mother isn't complaining about the two young women's willingness to share, as that is where they can exercise their voices and learn the power they contain.
There isn't any slowing down for the former first lady either, as the exciting news that she will be inducted into the National Women's Hall of Fame later this year has also been made public.
Michelle will be the headline of this year's class and will be joined by eight other women, including distinguished authors, artists, and athletes.
Please fill in your e-mail so we can share with you our top stories!