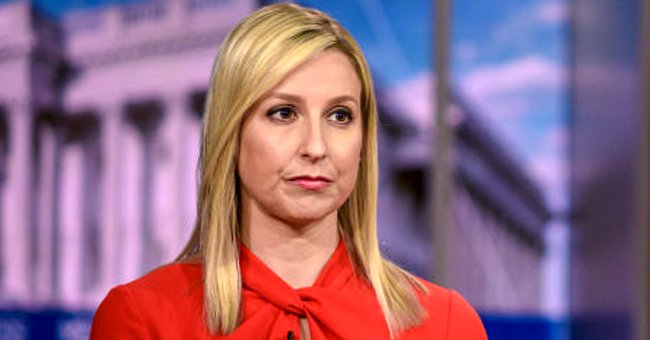 Getty Images
NBC News Correspondent Carol Lee Reveals Her Unborn Son Has a Rare Congenital Heart Defect
Television personality Carol Lee has announced that she is pregnant and that her unborn child has a rare congenital heart defect and will need surgery three days after birth.
NBC's White House Correspondent Carol Lee has revealed that she and her husband, Lt. Col. Ryan Harmon, are expecting their first child as a couple, a boy.
The 43-year-old is six months pregnant and is expected to deliver her unborn son in June. When born, he will be her second son, as she is also mom to Hudson Lee, 8.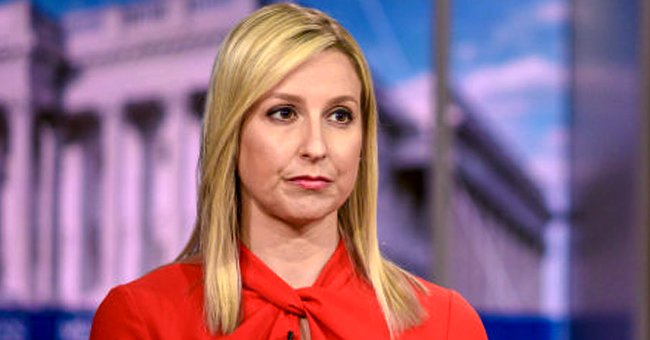 Carol Lee appear on "Meet the Press" in Washington, D.C., Sunday August 18, 2019 | Photo: Getty Images
News of Lee's pregnancy comes as a relief for her and Harmon, as the couple had infertility struggles and experienced a painful miscarriage. However, they were in luck when they conceived via IVF on their first transfer.
While the news excited them, they became worried after a blood test Lee did on the 16th week of her pregnancy picked up an abnormality that needed an ultrasound.
Soon after, the reporter's unborn baby was diagnosed with a rare but serious congenital heart defect named transposition of the great arteries, or TGA.
The expectant mother was devastated by the news and expressed her heartbreak to "Today Parents," saying she thought she and Harmon were in the clear and done crying.
TGA is a medical condition that results when two main arteries transporting blood away from the heart are switched.
The couple's baby will undergo open-heart surgery at about three days old. After the surgery, he will spend several weeks in the hospital. Lee said the specialists expressed hope that her unborn son will grow up to be a regular, normal child.
The loving mom said she is terrified about bringing her son home after his birth because she will stare at him every hour of the day, watching him breathe, as she is unsure of how she will sleep.
Lee also credited her husband for keeping her calm when her mind starts drifting, saying: "Ryan is really positive and keeps reminding me that we have the best doctors..."
Lee further said that despite this being a difficult journey with many setbacks, she and Harmon still feel incredibly lucky. TGA is a medical condition that results when two main arteries transporting blood away from the heart are switched.
Usually, the right side of the heart pumps blood to the lungs, while the left side pumps blood to the body. In transposition of the great arteries, the two arteries are reversed.
This leaves a shortage of oxygen in the blood flowing from the heart to the rest of the body. Without an adequate oxygen supply in the blood flowing to the body, it cannot function properly.
This will cause serious complications to the affected child and death if left untreated. The usual treatment for the condition is corrective treatment such as surgery after birth. Though it can be an alarming condition, the outlook is promising with proper treatment.
Please fill in your e-mail so we can share with you our top stories!