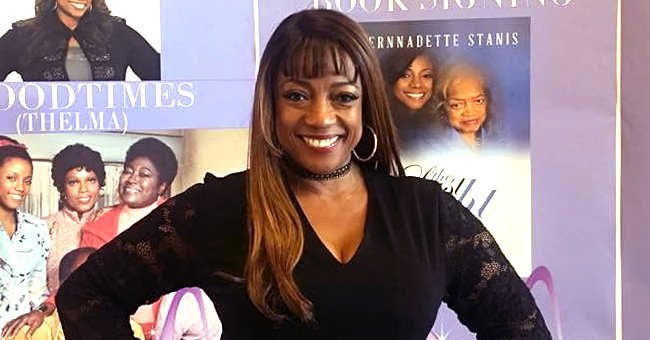 Instagram/thelmaofgoodtimes
BernNadette Stanis Stuns in Shiny White Outfit with Shoulder Pads in Throwback Pic from the 80s
BernNadette Stanis recently took her fans on a trip down memory lane when she posted an old picture of herself dressed in a gorgeous white outfit.
BernNadette Stanis has lived more than six decades on this planet, which means she would have been in her peak years in the 80s. The actress/author recently shared a relic from that age in the form of a photo she posted via Instagram.
The actress looked beautiful in the image which has amassed more than seven thousand likes since it went up. The smiling woman wore a dazzling white outfit that sported a plunging neckline and a silver sash in the middle.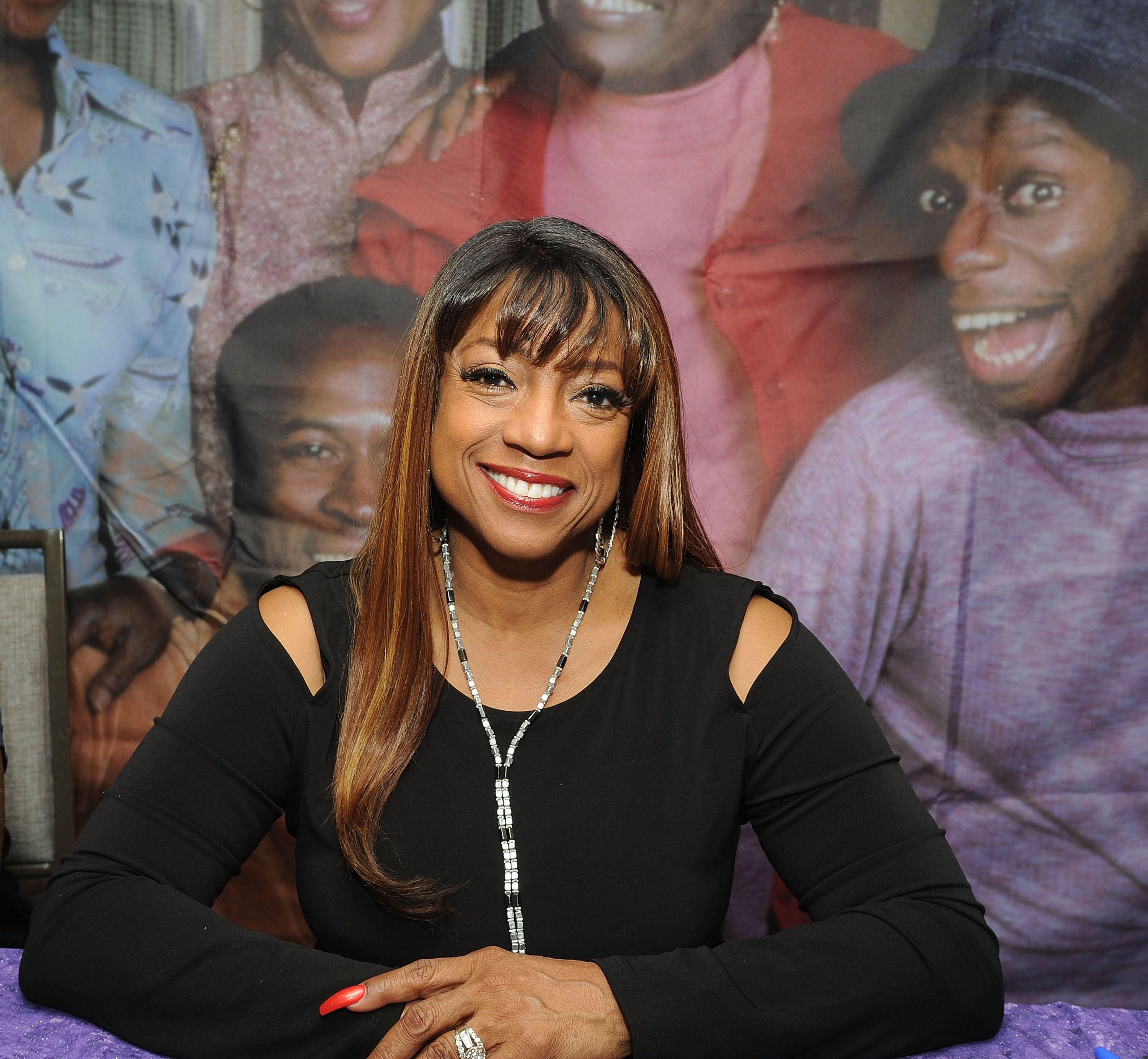 BernNadette Stanis attends the Chiller Theatre Expo Fall 2018 at Hilton Parsippany on October 26, 2018. | Photo: Getty Images
She wore a thin-looking satin coat over the gorgeous outfit. Her long dark wavy hair fell past her shoulders which looked well padded. In her caption, Stanis admitted that shoulder pads were popular back in the 80s. She wrote:
"Back in the 80's it was all about Big Hair... Shiny Clothes...and Shoulder Pads. I had Big Hair...Shiny Clothes...and Shoulder Pads."
In the comment section, fans of Stanis gushed over the shot. One user declared that she would be "beautiful forever," while another confessed that the photo reminds him of how much she had enchanted him.
Nearly everyone had been; after all, Stanis was television's pioneer Black sex symbol. She initially achieved fame playing Thelma in "Good Times."
Her relationship with co-star Janet DuBois reportedly got more intense after the show.
According to Stanis, she had been at a beauty pageant when a manager approached her mother to tell her there was a TV show Stanis seemed capable of playing. During the audition, she made a good impression on producer Norman Lear.
He let her tweak things, and a legend was born. The series was the first of its kind— it followed the life and struggles of a poor Black family trying to live their best life in the Chicago housing projects.
The show, which was created by Eric Monte and Mike Evans, aired for six seasons on CBS before it ended. Stanis stayed relevant in Hollywood even after the end of the show.
The American actress made cameos on shows like "What's Happening Now!," "The Wayans Bros." and "Girlfriends," and she is also the author of two books, "Situations 101: The Good, The Bad & The Ugly" and "For Men Only."
Stanis also stayed in touch with several people from the show. Her relationship with a woman named Janet DuBois reportedly got more intense after the show— DuBois played Thelma's neighbor Willona Woods.
DuBois passed away unexpectedly on February 17, 2020, and Stanis, among many other people, mourned her passing. These days, Stanis operates a website that allows her fans to chat with her.
Please fill in your e-mail so we can share with you our top stories!