See Tia Mowry's Kids' Acting Skills as They Perform with Her in New Video for #Bussitchallenge
Tia Mowry and her two kids, Cree and Cairo, were the most adorable trio as they took on a popular TikTok transformation challenge. Their #Bussitchallenge video clip had fans gushing over how elegant the family looked.
"Sister, Sister" actress Tia Mowry shares her two kids, Cree and Cairo Hardrict, with her husband of 12 years, Cory Hardrict, also an actor. The adorable kids are the perfect combination of both their superstar parents.
The kids are also as stylish as their parents, which they proved in a recent TikTok transformation video called the #bussitchallenge. Mowry shared the epic video on her Instagram page.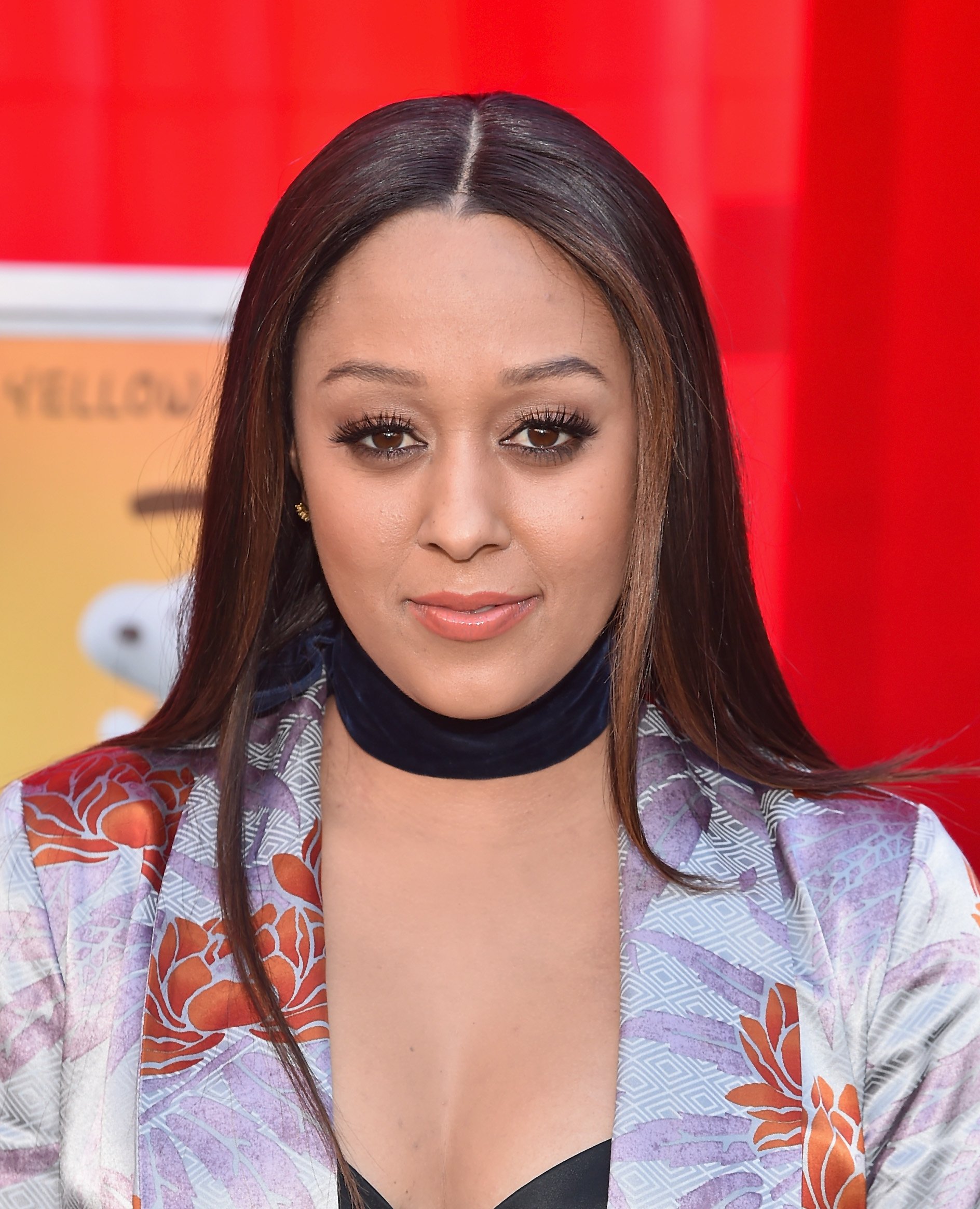 A PHENOMENAL TRANSFORMATION
The video clip began with Mowry, Cree, and Cairo barefoot and standing in one corner of the room while wearing their pajamas. The "Twitches" actress wore navy pajamas while Cree was clad in red and white striped pajamas. 
Baby Cairo looked adorable in her navy and white checkered dress as she pretended to wash her face with a bar of soap while Erica Banks' song, "Buss It," played in the background. Mowry later approaches the camera and covers it.
When Mowry finally uncovers the camera, she and her kids are transformed into an elegantly dressed trio in matching white attire. Cairo wore a pretty white dress, while Cree rocked a white shirt, jeans, and matching white shoes.
Mowry looked her usual fashionable self in long white trousers, a white blouse, and a showstopping green velvet coat with matching strappy heels. Her hair was styled to perfection in a flirty high ponytail. 
While the trio looked phenomenal in their white gear, Cree stole the show as fans were delighted to see how much he has grown and his resultant effortless swagger.
One fan commented, "It's the way Cree pops his shirt for me," while another wrote, "Cree got that swag." A third fan added, "Love this so much! Cree is just growing up so fast."
INTRODUCING CREE AND CAIRO
Mowry and Hardrict welcomed Cree back in 2011 and despite the nasty comments about his baby looks from social media trolls, he has grown to be a handsome nine-year-old with a bright personality.
[Cairo] recently had a fun playdate with Gabrielle Union's daughter, Kaavia James Union Wade.
Cairo is also a sight for sore eyes, with her chubby cheeks and curious eyes, which is why her proud mama never hesitates to share her cutest moments on her Instagram page.
THE JOYS OF PARENTHOOD
With children as precious as Cree and Cairo, it's no wonder Mowry enjoys every moment with her kids. The " Seventeen Again" actress told People that her favorite part of parenting was watching her children grow every day.
However, Mowry, whose daughter recently had a fun playdate with Gabrielle Union's daughter, Kaavia James Union Wade, admitted that parenthood had its hardships. For her, it was the constant worry over her children's wellbeing.