Michael Strahan's Teen Daughter Sophia Looks Gorgeous Showing Her Long Curly Hair in a New Photo
One of Michael Strahan's twin daughters, Sophia, has been getting the admiration of many. In a recent picture, she flaunts her long curly brown hair. 
Sophia Strahan, the daughter of popular television personality Michael Strahan, recently posted a picture of herself on her Instagram story. 
In the picture, the 16-year old was dressed in a dark blue top and had a necklace on. Sophia showed off her long curly brown hair as she left them loose.
The picture also featured her adorable smile as she sat facing the camera. Sophia was set to eat when the picture was taken with a pan of macaroni and cheese in front of her.
The youngster and her sister, Isabella, have recently been gaining social media popularity. About a month ago, the girls were the talk of the internet when their dad shared a video of them on his Instagram page. 
In the video, the girls were seen promoting some items in their dad's collection. The video got a lot of love from fans who regarded it as a success.
Strahan also took to his Instagram handle to post a cute picture of his twin daughters after their date night together. The picture, taken inside his home in New York, showed the girls sitting side-by-side smiling with plates of food before them.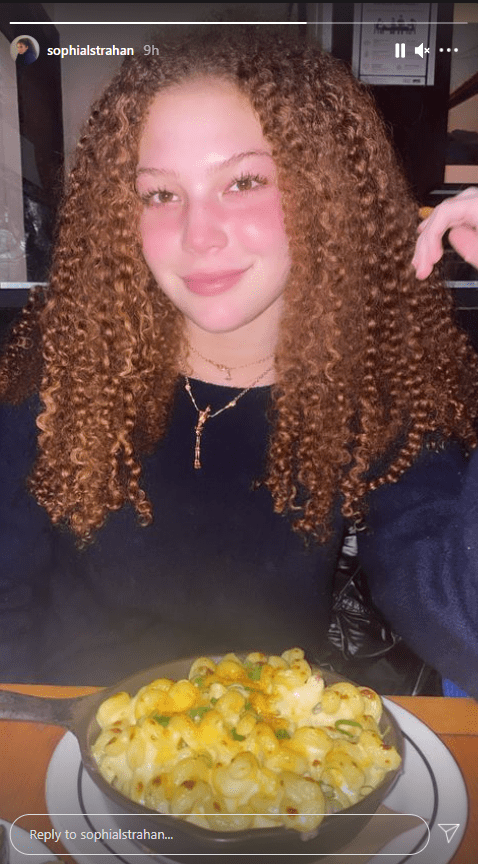 Just last year, a picture Sophia and Isabella took was trending on Instagram. In the shot, the girls were seen living a high life on a private jet. They were dressed in similar oversized sweatshirts and had matching braids as they posed for the picture.
Strahan is more than just a television personality. Though he is not currently married, he is a proud dad of four children. He shares his twin daughters, Sophia and Isabella, with his ex-wife, Jean Muggli. 
There are reports that Strahan is fighting for his twins' custody amid rumors that Muggli was subjecting the girls to emotional and physical abuse.
He also shares his older children, Tanita and Michael Jr., with his first wife, Wanda Hutchins. Strahan and Hutchins were married for just four years between 1992 and 1996.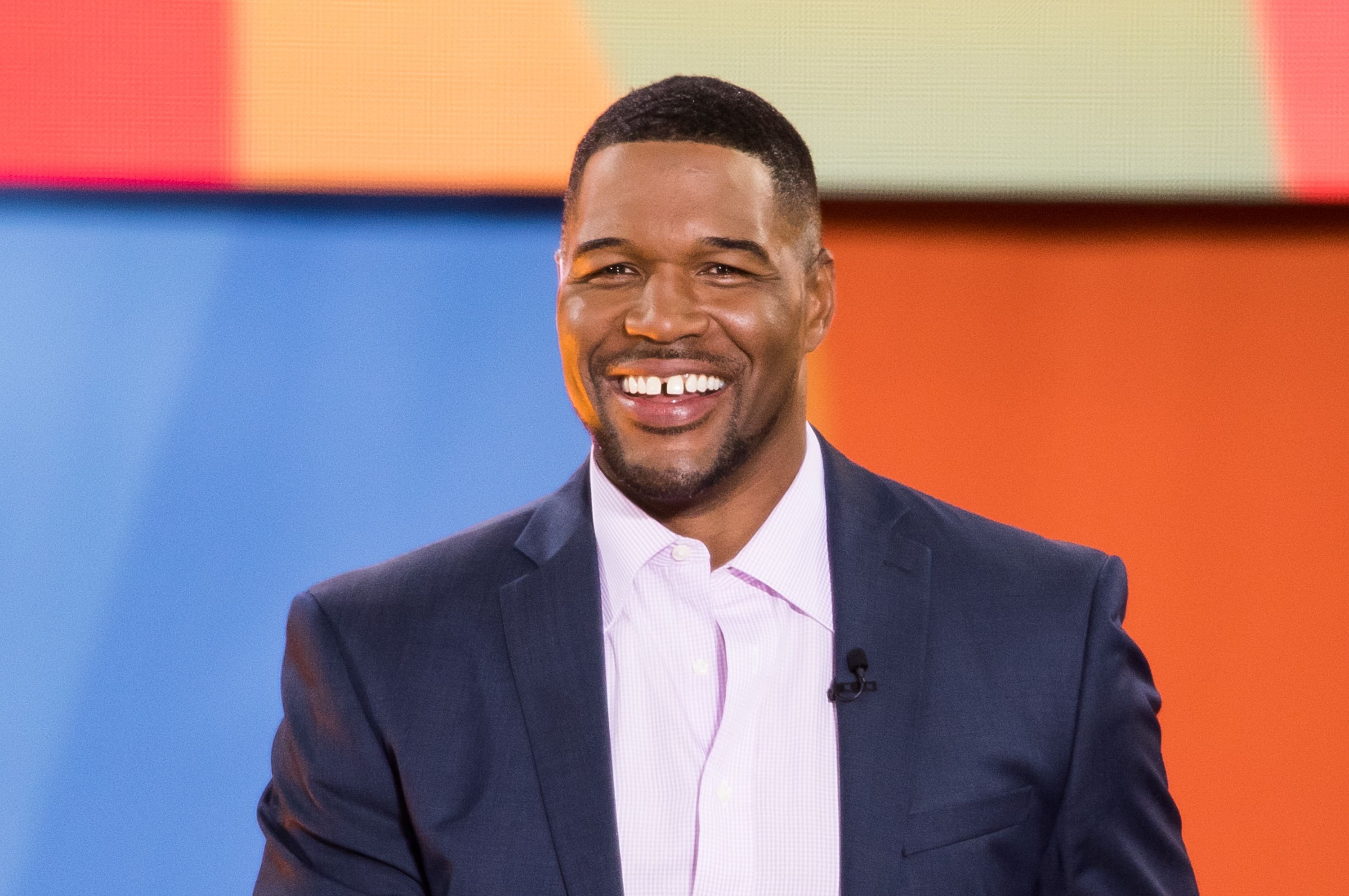 Because of his work, he is a busy man. However, Strahan always makes time for his children who are surprisingly close despite being raised apart. He says his children are the reason he wakes up every morning.