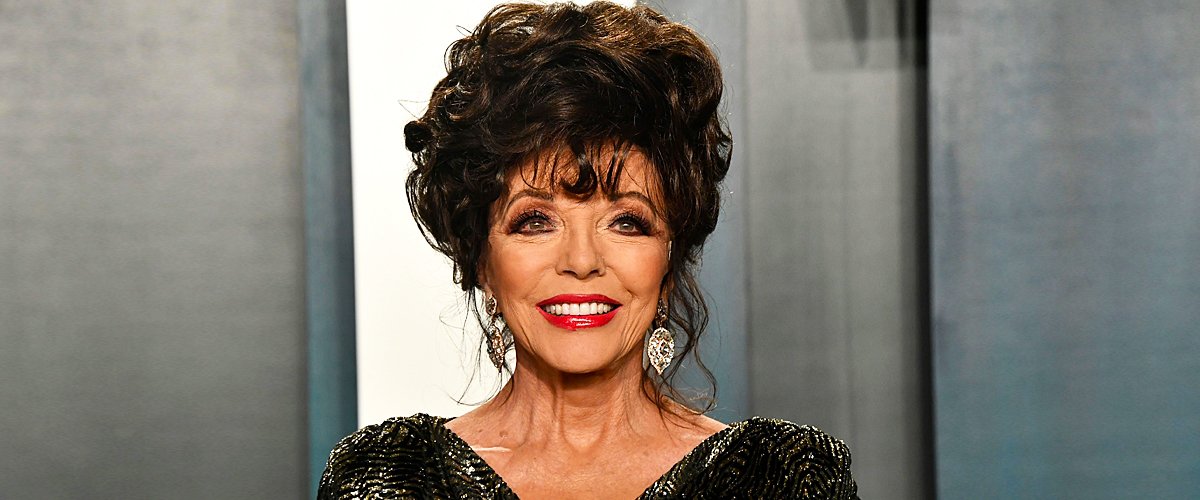 Getty Images
Joan Collins Pens Tribute to This Remarkable British Royal Family Member in a New Photo

"Dynasty" star Joan Collins paid her respect to the Queen of her native England, Elizabeth II, in the context of this year's International Women's Day, sharing a throwback photo with the monarch.
87-year-old English actress and Hollywood diva Joan Collins holds a friendly and respectful relationship with the British Royal Family, and she joined the exclusive list of recipients of one of the country's highest honors in 2014.
Now, six years later, and in the context of 2021's International Women's Day, Collins wanted to have a gesture for the Queen of England, Elizabeth II, taking to social media to share a throwback that documents their meeting.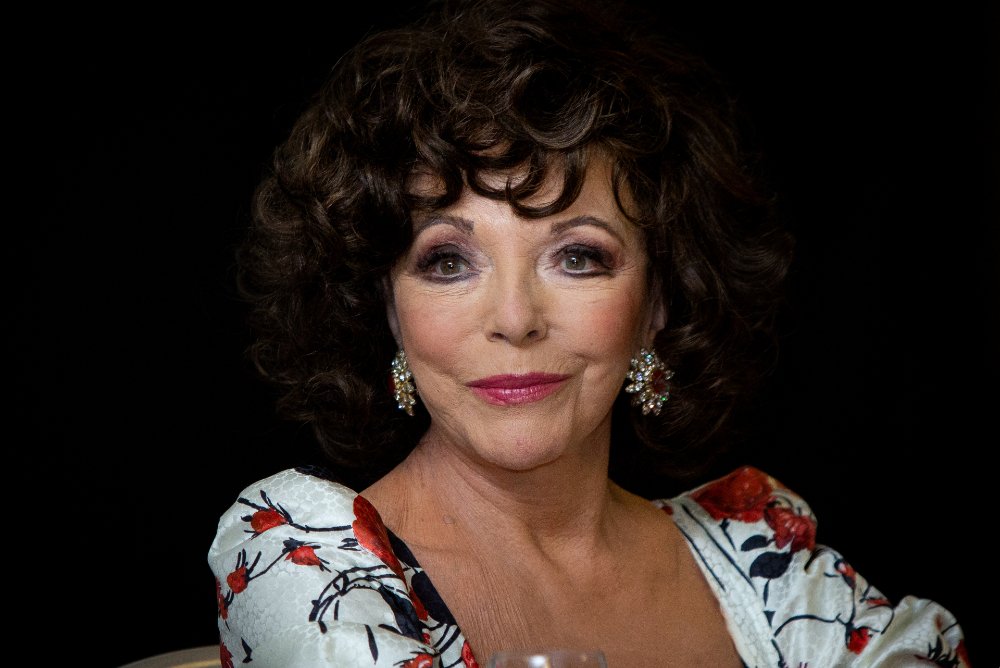 Joan Collins attending "Glow & Darkness" photocall in Madrid, Spain, in October 2020. | Image: Getty Images.
On March 10, 2021, Collins posted a picture of herself having a chat with the Queen in the middle of an elegant event, with Collins looking stylish with a shiny outfit and the Queen donning a smile. Collins captioned the post:
"Paying my #respect one of the most #inspirational and #remarkable #woman of all time #queenelizabeth @theroyalfamily #internationalwomensday"
The post was well-received among Collins' fans and followers. Apart from gathering more than 18,000 likes in 48 hours, several people took to the comments section to leave positive messages.
"Two amazing ladies, grateful and classy," wrote a user. "From one Queen to another!" wrote a second person. "Huge respect and admiration to our Queen," added a third user.
DAME JOAN COLLINS
In December 2014, Collins was named a dame, the female equivalent of a knight, in Queen Elizabeth II's annual honor list, with Collins previously attending a reception at Buckingham Palace, where she was photographed with the monarch.
The title was given to the "Dynasty" star in recognition of her longtime charity work, which is a common criterion to qualify for this special honor, with Collins having specially devoted her nonprofit work to children.
Upon accepting the honor, Collins told USA Today that she felt very humble when she learned about this recognition on behalf of the queen and the entire people of the UK, and she expressed her gratitude.
And if this wasn't big enough of an honor, a year later, in 2015, Queen Elizabeth II's eldest child, Prince Charles, appointed the veteran actress and philanthropist with the Order of the British Empire (CBE).
STILL A WORKING ACTRESS
Despite having a more than 70-year-long acting career behind her, Collins has managed to stay active and relevant in the industry way past her prime, when she played the role of Alexis Carrington in the TV series "Dynasty" in the 1980s.
Even though she has kept working regularly, few of her recent roles have given her as much exposure as that of Evie Gallant/Bubbles McGee in "American Horror Story" in 2018. Collins currently stars in the TV series "Glow & Darkness."
Please fill in your e-mail so we can share with you our top stories!