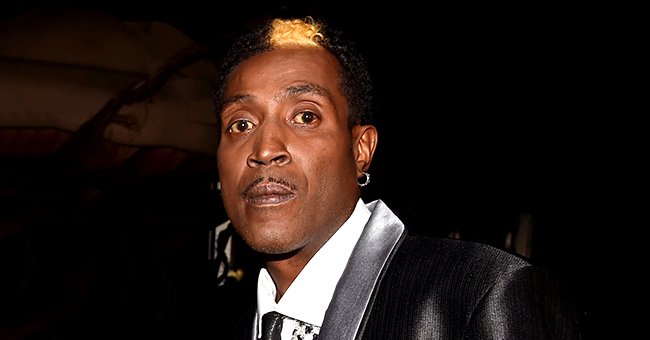 Getty Images
Reggie Warren of the R&B Group TROOP Passes Away at 52 — See Tribute from His Co-member
R&B singer Reggie Warren, one of the original members of the acclaimed R&B group Troop, has died over the weekend. The late musician was 52.
The former member of the popular 80's R&B band Troop, Reggie Warren, died last Sunday in his San Bernardino County home.
The heartbreaking news came after Warren's former bandmate Steve Russell took to Instagram to share an emotional tribute for the late musician.
Many heartbroken fans expressed condolences in the comment section. Earlier, Warren's representative reportedly noted that Warren's death was not related to COVID-19.
He previously dealt with health issues and was hospitalized in January. The family wished not to discuss the cause of Warren's death as they wanted an autopsy of his body.
HIS HEARTBREAKING MESSAGE
Following his friend's death, Russell shared an old photo of Warren in black and white. His late bandmate wore a suit with sunglasses in hand.
Warren also sported in the picture his iconic hair with a blonde spot at the top of his forehead. His photo seemed alive for Russell, who wrote in his post:
"Job well done my brother I will see you on the other side. ???????RIP Reggie Warren"
Aside from fans, fellow musicians extended their heartfelt condolences after Russell's Instagram tribute. One of them was R&B singer Frankie J , who wrote that he was sorry for Russell's loss.
Melba Moore, a four-time Grammy nominee R&B songstress, also expressed condolences to Warren's family, group, and friends for losing an important person in their lives.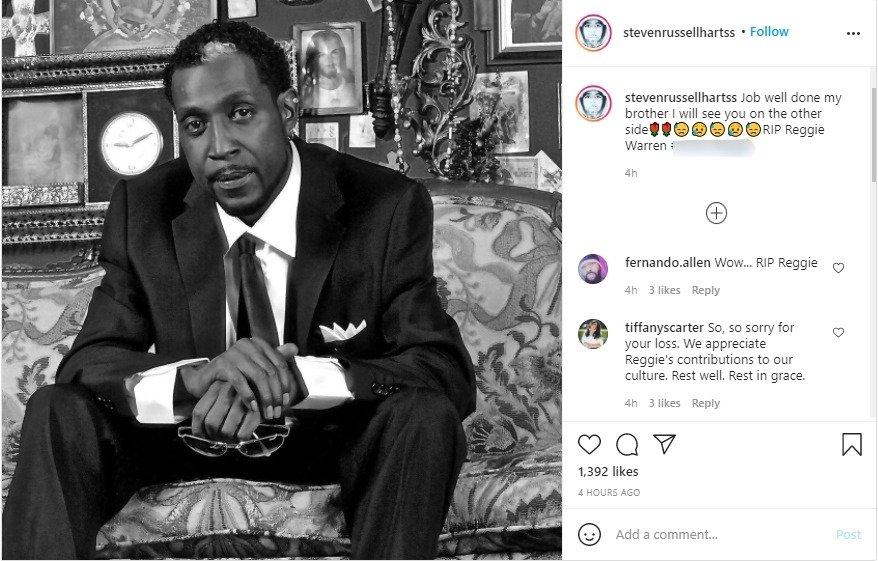 Singer Steve Russell Harts' tribute for the late singer Reggie Warren. | Photo: instagram.com/stevenrussellhartss
THE TROOP'S MUSIC MILESTONES
Warren was one of the famous singers of the then-teenage group, Troop, formed in Pasadena, California, in 1987. Its members were Russell, Rodney Benford, and John Harrel.
They shot to fame after winning $1,000 on the TV show called "Puttin' on The Hits." The show featured amateur acts, including lip-synching to popular songs.
Their first debut album, "Troop," was released in 1988, and their second album, "Attitude," in 1989. The songs "Spread My Wings" and "All I Do Is Think of You" under their second album became certified platinum.
Before Warren, another talented actress and writer, Erica Watson, died due to COVID-19 early this month in her new home in Jamaica.
Please fill in your e-mail so we can share with you our top stories!