Susan Lucci, 74, Serves Legs for Days in Tight Multipurpose Leggings
In her recent photo, Susan Lucci exudes confidence, which got her fans enthused. The 74-year-old actress put on a leggy display in tight multipurpose leggings.
Susan Lucci looked stunning on March 10 as she showed off her gorgeous legs in a new hot photo. The actress took to Instagram to pose in rich charcoal grey leggings.
A sparkly jewel-trimmed top matched her leggings. The Emmy Award winner completed her statement-making ensemble with a soft cashmere hooded deep v-neck.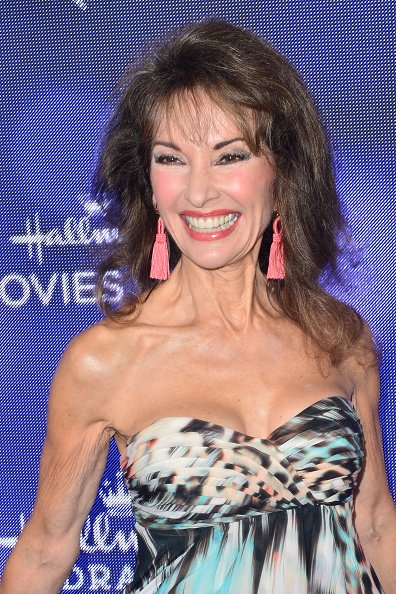 Lucci wore high heels and accessorized herself with a ring and earrings. Her beautiful hairstyle and makeup compliment her perfectly. She sported a sweet smile as she glanced at the camera.
"When your beautiful and brilliant goddaughter—founder and CEO of @carbon38 sends you the most flattering glam outfit for your birthday!!!" Lucci captioned the snap.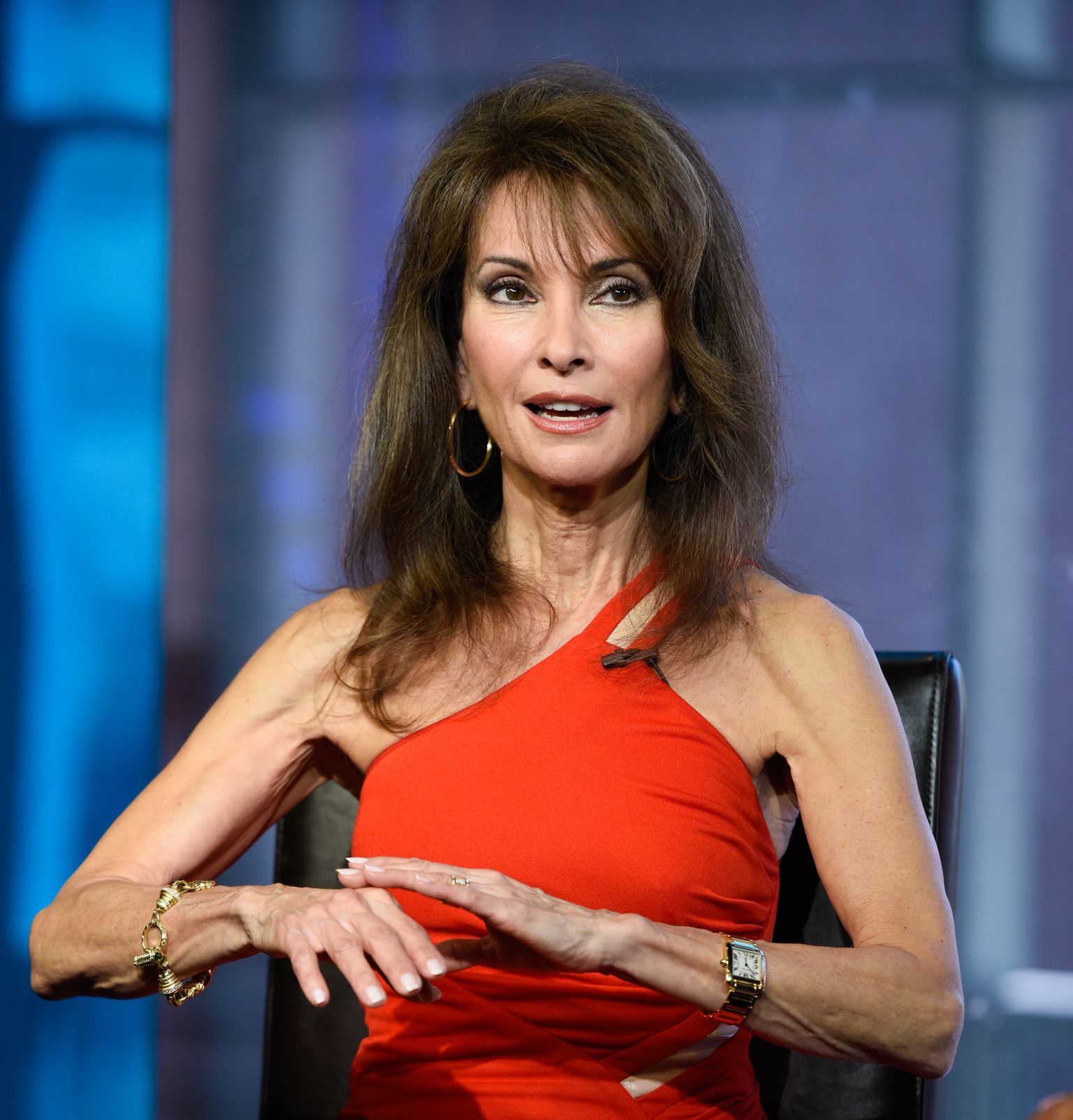 According to the actress, she just switched out from sneakers to heels. Lucci described the outfit as being figure-flattering, and she feels ready for her Zoom interview.
The photo received an immediate reaction from the star's devoted followers, whose comments praised her for how striking she looked. One person said, "Ooooh, you look super hot! Love this!"
The sizzling snap shows her in a strapless white bikini with gold hardware detailing.
On May 5, Lucci shared a video of herself in a red, one-shouldered sleeveless mini dress with a message to raise money for the American Heart Association. She looked absolutely gorgeous in it. 
The star's skin-tight gown fit her like a glove. With her hair brushed past her shoulder, Lucci's brunette tresses were teased for lots of volume on the top and sides.
Her flawless face was beautifully enhanced by her glam makeup, including a bright red lip to match her stunning ensemble. Sitting in a white chair, she crossed her legs at the knees.
Lucci showcased a posture that was impressive in front of a fireplace where two stunning blue and white Chinese patterned vases gazed out from either side of the mantel.
The "All My Children" actress also wowed her Instagram followers with a photo she shared on March 1. The sizzling snap shows her in a strapless white bikini with gold hardware detailing.
The shot shows Lucci motioning to her husband, Helmut Huber, to step back as she reads a book. A pair of oversized sunglasses and hoop earrings give the star a glamorous touch.