'Project Runway' Host Karlie Kloss, 28, Welcomes Her First Child with Husband Joshua Kushner
28-year-old Karlie Kloss and her husband Joshua Kushner have officially welcomed their firstborn making them a family of three. 
Joshua Kushner took to social media to proudly share that he has welcomed his first child into the world with his wife, "Project Runway" host Karlie Kloss. 
28-year-old Kloss has been updating her followers on her growing baby bump since announcing her pregnancy in October last year. The couple has now officially become parents, sharing their upgraded status with the world.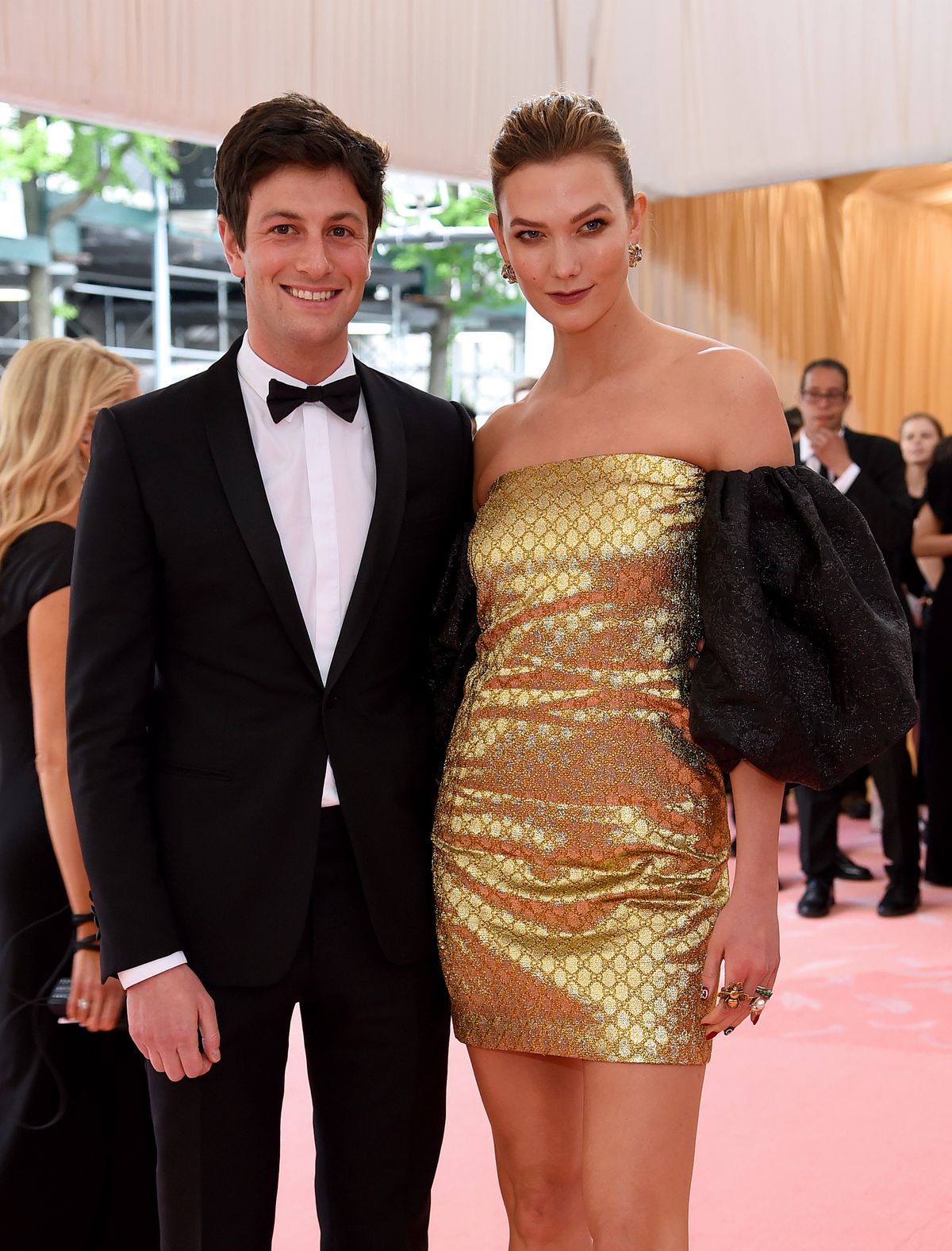 WELCOME BABY
35-year-old Kushner shared an adorable photo of their newborn baby, showing a little hand without giving a full view of the baby's face. The new dad penned the following caption: 
"welcome to the world 🌎"
Friends and fans streamed congratulations into the comments section of Kushner's post, sharing a plethora of red hearts and best wishes for the new family of three. 
WHERE IT ALL BEGAN 
Joshua and Kloss started their family when they married in October 2018. The couple had an intimate ceremony with 80 guests attending their Jewish celebrations in upstate New York. 
Kushner's brother, Jared, is married to former President Donald Trump's daughter Ivanka Trump.
Kloss took everyone's breath away wearing a detailed Dior gown custom-made for her, taking over 700 hours to complete before she wore it down the aisle. 
PREGNANCY ANNOUNCEMENT
Two years after tying the knot, Kloss revealed that she was expecting her first child. The couple announced the pregnancy in October 2020, and the mom-to-be shared regular updates about her growing bump along the way. 
The pregnancy was welcomed with great joy by the first-time parents with an inside source sharing about Kushner and Kloss' elation about their little one. The source said: 
"Karlie is overjoyed to be expecting her first child in 2021."
FAMILY AND POLITICS
Joshua's brother, Jared, is married to former President Donald Trump's daughter Ivanka Trump. Both Jared and Ivanka were senior aides serving on the president's staff, but this did not affect Kloss' political viewpoint. 
Her family ties to the Trump administration did not stop the supermodel from making it evident that she was a Democrat, which posed some challenges in her relationships. 
With her successful businessman husband at her side and a blooming career as a Victoria's Secret Angel that has been seen on many of the biggest fashion stages across the world, motherhood is the next step for Kloss. 
28-year-old Kloss has plenty of major names that feature on her modeling resumé, including Dior, Miu Miu, and Lanvin, but she can now proudly add "mother" right at the top.