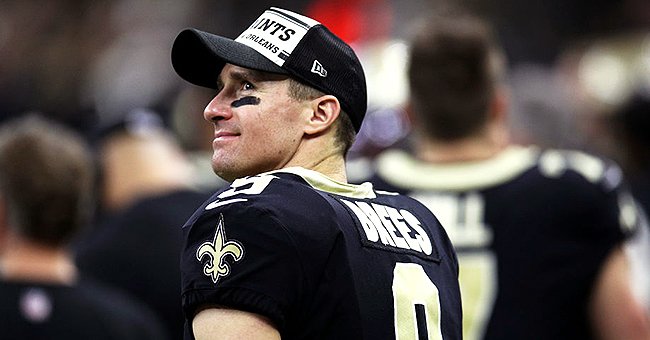 Getty Images
NFL Star Drew Brees Announces Retirement after 20 Years — See His Heartwarming Message
NFL star Drew Brees' 20-year-old career has come to an end after he announced his retirement from the game via an adorable video featuring his kids.
There is an end to everything and to good things as well, and that is the case for NFL star and New Orleans Saints quarterback Drew Brees, who announced his retirement from the game on Sunday.
It has long been assumed that the Saints' loss to the Tampa Bay Buccaneers in the divisional round of the playoffs was Brees' final game in a long career. He waited for two more months after that game to make his retirement announcement.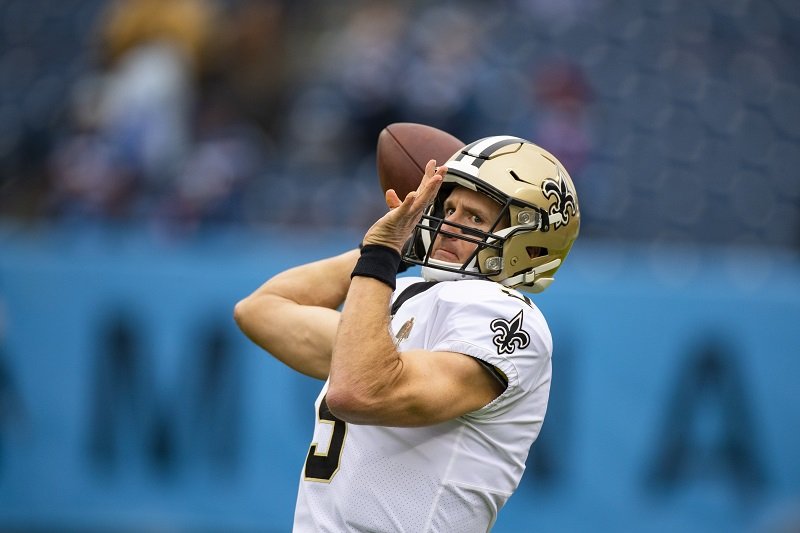 Drew Brees on December 22, 2019 in Nashville, Tennessee | Photo: Getty Images
It was worth the wait in the end with his four kids, sons, Baylen, 11, Bowen, 10, Callen, 8, and daughter, Rylen, 6, making the announcement in an adorable video he shared on his Instagram page.
In the video, the four kids sat on a long couch in their living room, with all the boys clad in several of their father's jerseys. Baylen began by saying, "After 15 years in the Saints and 20 years in the NFL."
His younger brother, Bowen, added, "...our dad," while Callen said, "is finally going to retire." All the kids, including Rylen, chorused, "so he can spend more time with us," after which they cheered, jumping happily as they did.
In the post's caption, Brees told fans that he poured his heart and soul each day into being their quarterback, exhausting himself till the very end to give everything he had to the Saints organization, his team, and New Orleans.
At the end of the game, the two quarterbacks spoke to each other on the field in New Orleans' Mercedez-Benz Superdome.
He said he shared some amazing moments with them, many of which are emblazoned in their hearts and minds and will forever be part of them.
Brees also said they had molded, strengthened, inspired, and given him a lifetime of memories, adding that his goal for the last 15 years was striving to give them everything they gave him and more. He concluded:
"I am only retiring from playing football, I am not retiring from New Orleans. This is not goodbye, rather a new beginning."
Brees' last game for the Saints would be remembered for one touching moment he shared with Buccaneers' star and iconic NFL player, Tom Brady.
At the end of the game, the two quarterbacks spoke to each other on the field in New Orleans' Mercedez-Benz Superdome, surrounded by Brees' kids.
Brady greeted Brees' kids and exchanged a hug with the latter before saying a few nice words to each other. The Buccaneers star then tossed a five-yard touchdown pass to one of Brees' kids, who made a nice catch in the end zone.
The boy jumped over his brother to grab the ball. Brady followed the touchdown passes with some parental advice for the kids, telling one of Brees' sons to be nice to his sister while leaving the field.
Brees retires with fond memories and will have more beautiful moments to create with his wife, Brittany, and his four kids, who are evidently pleased to have him home with them.
Please fill in your e-mail so we can share with you our top stories!