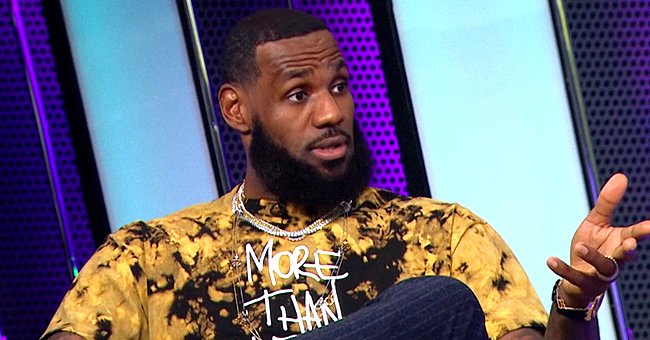 Youtube/UNINTERRUPTED
It's a Family Affair — LeBron James Works Out with His Wife & Sons in Their Impressive Home Gym
On Instagram, basketball superstar LeBron James shared an effective way to bond with family. Take a look at the NBA star's inspiring workout video.
Considered one of the best players in the NBA, LeBron James has applied one of his basketball lessons to his family life - the value of teamwork. His family seemed to love it as well.
The 36-year-old Los Angeles Lakers star recently posted on his Instagram feed a video of his family working out together at the family's home gym. It was quality time spent with his wife and two teenage sons.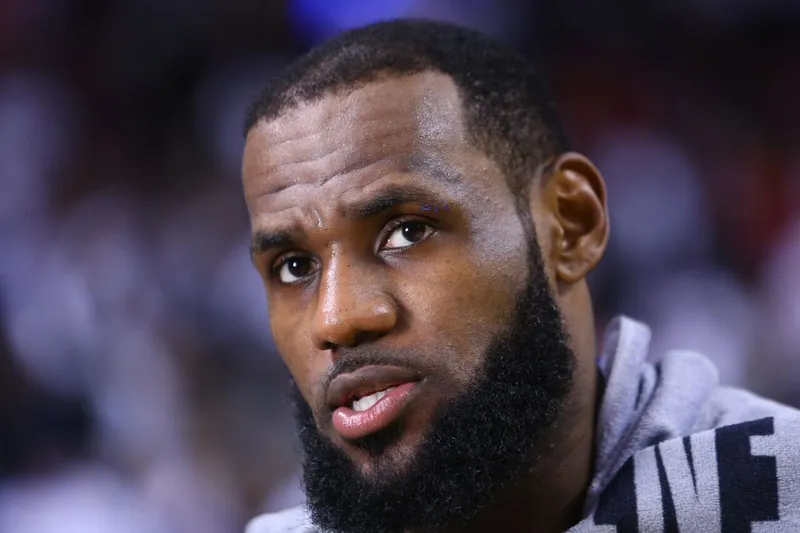 LeBron James at the 2018 NBA Playoffs on May 3, 2018. | Photo: Getty Images
AN INSPIRING FAMILY WORKOUT
While breaking a sweat in the gym, James featured his 34-year-old wife Savannah Brinson in his video. She was wearing a jacket while doing her leg and arm exercises beside a mat.
James also showed his two sons LeBron "Bronny" Jr. 16, and Bryce Maximus, 13, in the video. His teenage boys appeared focused on working out with their gym equipment.
The NBA superstar looked proud of their workout session. James noted in his post that a family who trains together could conquer anything together.
Many fans in the comment section praised James for being the prime example for his family. Other Instagram followers noted Bryce's incredible height in the video.
One of the fans noticed the "James Gang" hashtag of the post and found it a fit name for the family. Another user chimed in and expressed:
"Too much greatness in one room."
HOW FATHERHOOD SHAPED HIM
Fatherhood has suited James well. His responsibility as a father to three children has helped improve himself as a teammate and team leader.
Aside from his two sons, James has a six-year-old daughter named Zhuri. Despite their different personalities, the NBA star has learned unique ways to help them become better individuals.
The doting father described Bryce as "the best shooter" in their family.
FOLLOWING IN LEBRON'S FOOTSTEPS
Bronny and Bryce seem to have been following in the footsteps of their father. Bronny, a sophomore student at Sierra Canyon High School, is part of his school's basketball team.
Recently, he reportedly suffered a torn meniscus, one of the most common knee injuries. The young basketball player had to undergo surgery to recover.
As for Bryce, the teen has shown incredible basketball skills as well. James has recorded several videos of his second child playing basketball, which the star athlete would post on his social media accounts.
The doting father described Bryce as "the best shooter" in their family. Besides basketball, James has also bonded with Bryce by making dance videos on TikTok.
Please fill in your e-mail so we can share with you our top stories!