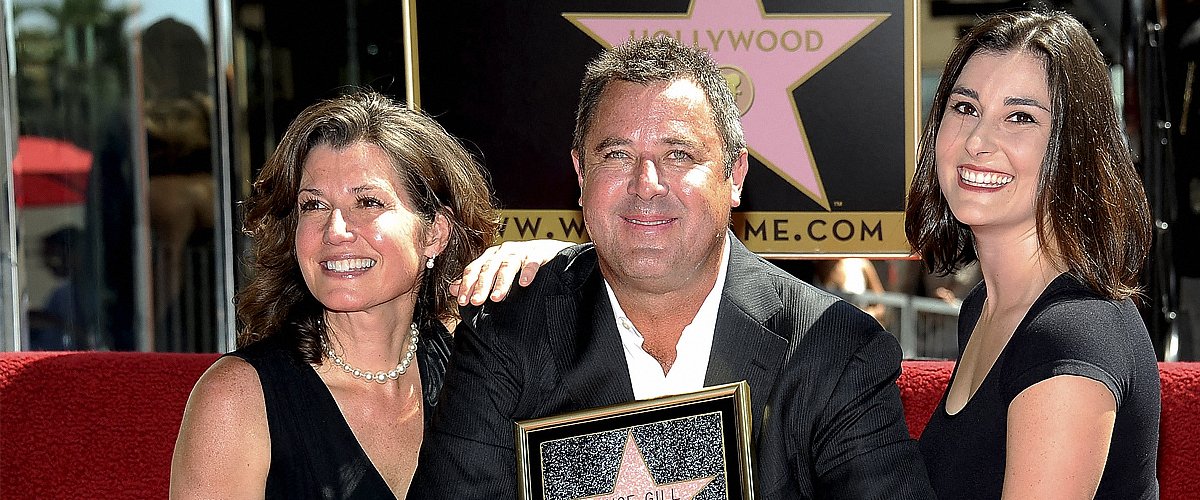 Getty Images
Jenny Gill Is Also a Singer like Her Dad Vince — Get to Know the Charming Star
Vince Gill has been one of the most successful country musicians since the late 70s, but his daughter, Jenny Gill, is a very talented artist in her own right.
The fact that Jennifer Jerene Gill is a musician shouldn't shock anybody as she grew up surrounded by impressively talented people and has been singing since she was a kid.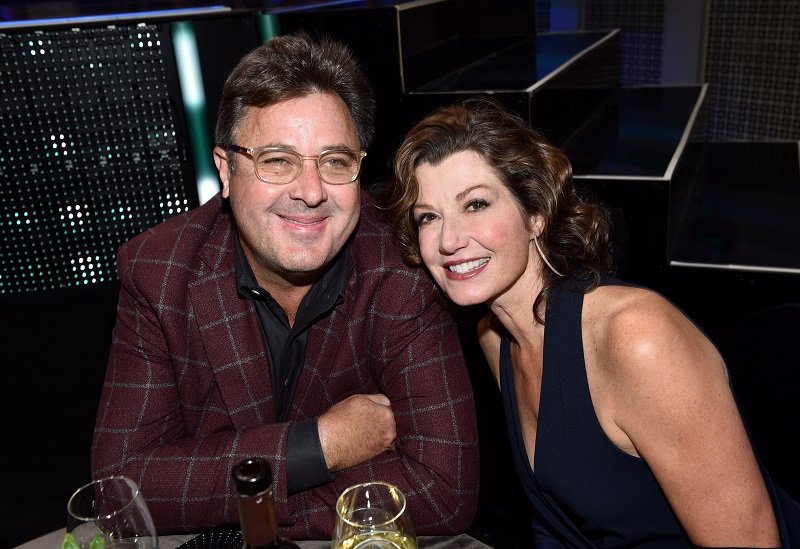 Vince Gill and Amy Grant on October 18, 2017 in Nashville, Tennessee | Photo: Getty Images
VINCE GILL'S DAUGHTER, JENNY
Jenny and Amy have a very good relationship as they even toured together for about six years. The first person who gave Jenny a chance to record a song was Vince, though.
In 1993, Jenny recorded some vocals for her dad's song "Let There Be Peace On Earth," the title piece for his 1993 Christmas album. According to Jenny, the tune always brings "joy" to her.
She admitted she was pretty nervous while doing that session as she didn't want to make a mistake or have someone laugh at her. Fortunately, everyone was kind and got the "sweetest vocal" out of her.
In February 2017, Jenny Gill released her first EP, "The House Sessions." It is made up of six songs, five of which she wrote or co-wrote.
As Jenny said, people have a "preconceived perception" that she should make country music just because of her parent's legacy, adding that it was hard to get people notice her on her own instead of being a "plus one." She added:
"I am done waiting in the wings, wondering what could happen. I'm ready to try and build something all on my own."
It is important to point out that Vince produced all her songs, and having Vince as her producer was definitely a plus. She described him as a professional who can lead a group of musicians seamlessly, has great ideas, and knows how to edit.
Jenny confessed that she was pleased with the vocals her father got from her and, while he was patient, he was always trying to get something great from her.
[Corrina Grant Gill] and Jenny Gill are very likely to become the family's next music stars.
The life of Vince Gill's daughter is tied to the music industry in more than one way. Her husband, whom she married on May 8, 2010, is Josh Van Valkenburg, a senior vice president at Sony-ATV.
Josh, who was a managing artist and repertoire for EMI Music Publishing in Nashville at the time, was Jenny's childhood friend before tying the knot at Vince's home in Nashville.
At the moment, Jenny and Josh share two children, son Wyatt, born in August 2014, and daughter Everly June, born in January 2018. Both kids frequently appear on their mom's Instagram account.
In Halloween 2020, for example, Jenny uploaded a photo showing the very different costumes her children wore. Everly opted for "Frozen" character Elsa, while Wyatt dressed up as the crocodile in "Peter Pan."
VINCE'S YOUNGEST DAUGHTER, CORRINA
Jenny is not the only family member who followed in Vince's footsteps as his youngest daughter, Corrina Grant Gill, is also a talented musician with an impressive voice.
In 2016, she uploaded a cover of OneRepublic's "Apologize," and it currently has over 45,000 views. In the two-and-a-half-minute video, Corrina appears not only singing but also playing the keyboard.
Apart from Jenny and Corrina, Vince has three step-children with his wife Amy Grant: Sarah, whom he walked down the aisle on her wedding, Millie, and Matt.
According to Amy, Corrina studied music performance in college and is a "great singer," so she and Jenny Gill are very likely to become the family's next music stars.
Please fill in your e-mail so we can share with you our top stories!