Hello: Pippa Middleton Welcomes 2nd Child With Her Husband & Reveals the Baby's Gender & Name
Kate Middleton's sister Pippa Middleton and her husband have welcomed their second child together, and sources close to the couple have revealed the baby's gender and name. Read on to learn all the details!
Pippa Middleton and her husband, James Matthews, are now proud parents of two! The couple welcomed their second child on Monday, March 15, at about 4:22 am.
The newest addition, a girl, weighed 6lbs 7oz at birth and has been named Grace Elizabeth Jane. A source close to Pippa and Matthews has confirmed that both mother and child are fine.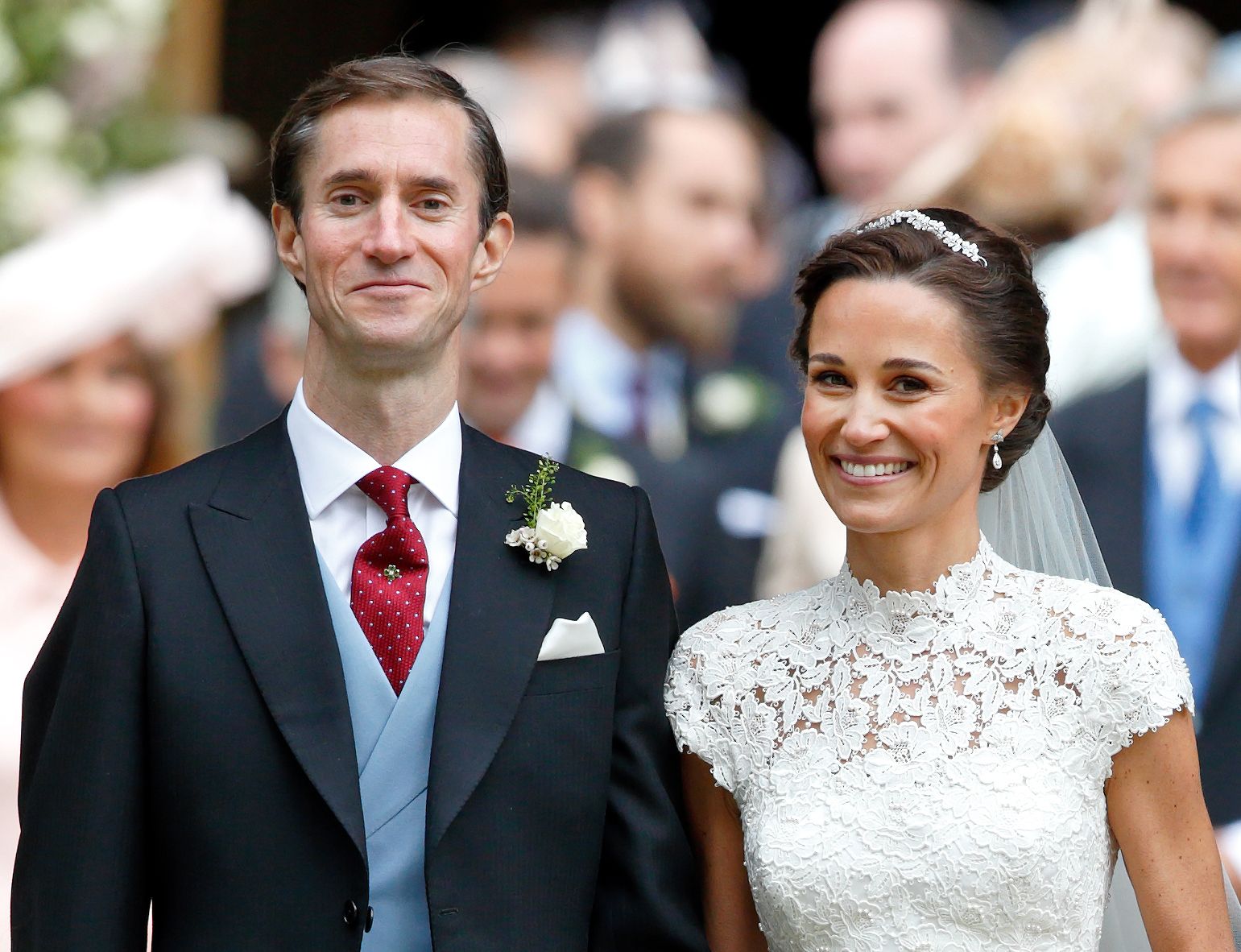 The source also revealed that Grace's arrival had been met with nothing, but joy and the couple are overjoyed with the latest addition to their beautiful family.
News of Middleton's pregnancy first broke in December when it was reportedly revealed that the couple was looking forward to welcoming their little one.
Pippa Middleton pregnant with baby No. 2 and 'thrilled' https://t.co/vJOmsfOF6U pic.twitter.com/7c54Jgo5Zk

— Page Six (@PageSix) December 14, 2020
Grace is now the fifth grandchild for Middleton's parents, Carole and Micahel. The newborn is also now a cousin to Prince William and Kate's three kids, Prince George, Princess Charlotte, and Pince Louis.
Though Pippa maintained a very low profile during her second pregnancy, it was quite the opposite when she was pregnant with her first child, Arthur.
Lovely 👶 news today!
I hear Pippa (Middleton) Matthews had her second baby this morning.
Grace Elizabeth Jane was born at 4.22am weighing 6lbs 7oz.
Mother and baby are doing well. A family source tells me: 'She's perfect, everyone is overjoyed at such a happy arrival.' Sweet! pic.twitter.com/JTTbO7OWlQ

— Rebecca English (@RE_DailyMail) March 15, 2021
At the time, Pippa opened up about how pregnancy forced her to change her weekly routine while also helping her find a way to remain fit and healthy. 
Throughout both of her pregnancies, Pippa seemingly enjoyed tons of advice and help from her older sister Kate and their mom, Carole. The trio reportedly shares a great bond.
Pippa Middleton welcomes baby girl - and name is sweet nod to sister's royal in-laws https://t.co/Rva3krnMaa pic.twitter.com/zR1oYIru8N

— Mirror Royal (@MirrorRoyal) March 15, 2021
The sisterly bond between Kate and Pippa seemingly extends beyond sharing pregnancy stories and tips as the two have become well known for their distinct yet impeccable fashion style.
While Kate's status as a member of the royal family mostly relegates her to a conservative yet stylish form of dressing, Pippa is never afraid to diversify her taste. This is evident in her fashion evolution over the years.
From dresses to jeans to leggings, the popular socialite effortlessly pulls off whatever she wears, and without a doubt, she has made a name for herself in the fashion world.
Pippa reportedly once admitted to wanting three children in the past, with a boy coming first and a girl coming next. With Grace's arrival, the socialite's dreams are indeed coming true.
Pippa Middleton Welcomes Baby Girl — and Her Name Has a Special Connection to Aunt Kate!​ https://t.co/qa1bf4uwx3

— People (@people) March 15, 2021
While it remains uncertain whether Pippa and her husband will have more children, for now, the new mom can enjoy teaching little Grace how to be a style icon just like her.