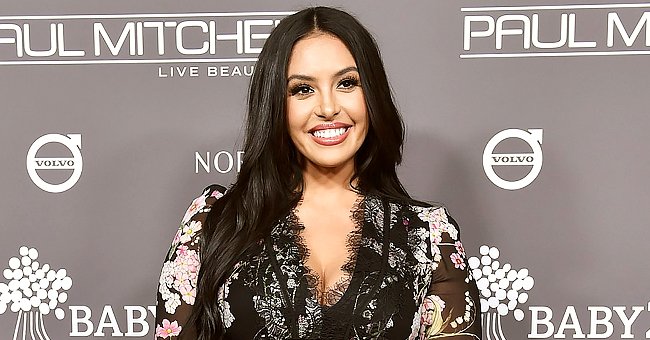 Getty Images
Watch Vanessa Bryant's Adorable Daughters Capri & Bianka Dance & Model at Home in a Cute Video
Vanessa Bryant thinks her daughters Capri and Bianka are a "dynamic duo," and she shared proof which came in the form of a TikTok video that saw the two children doing their thing.
Vanessa Bryant's daughters Capri, 1, and Bianka, 4, are a lively bunch. The pair melted many hearts recently after their mother shared a video clip that documented them having fun.
The footage began with Capri doing some sort of dance a distance from the camera. Some seconds later, Bianka walked in, showing confidence in the way she flashed a sly smile as she strutted her stuff.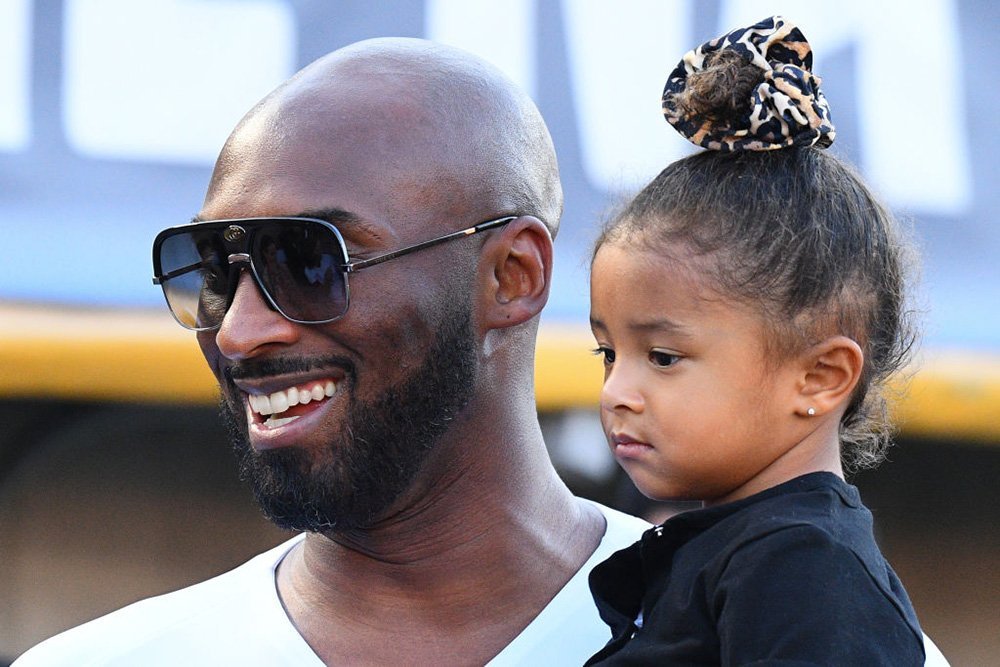 Kobe Bryant and daughter Bianka Bella prior to a Women's International friendly match in Pasadena, California, in August 2019 | Photo: Getty Images
The girls were dressed simply— Capri wore a "Frozen" nightgown and a pair of sneakers while Bianka had opted for a pink fluffy-looking bathrobe which she complemented with Minnie Mouse slippers and ears.
Vanessa's pride was evident in her caption. She tagged the girls a "dynamic duo," and declared that Bianka (BB) has her late father, Kobe Bryant's confidence.
She expressed happiness at Capri's willingness to dance, going as far as calling it a "new dance." Comments are disabled, but the attention it is getting is stunning— it has more than four million views on Instagram alone.
Vanessa shared another adorable video of Capri on that same night. In the footage, the doting mother could be seen entertaining her kid while feeding her food.
Capri could not keep her infectious smile off her face as she watched her mother boop her nose while lip-syncing to the Black Eyed Peas' "Imma Be."
Vanessa regards her kids as a strong lot.
Aside from the cute Capri and the confident Bianka, Vanessa is also the mother to 17-year-old Natalia. All three girls are what is left of her family, and she is dedicated to making life the best it can be for them.
The kids themselves are as resilient as they come. The eldest, Natalia, stood by her mother all through the year. She managed to be there for her mother while balancing her grades, dealing with grief, and nurturing her sisters.
The efficient girl just recently announced that she signed a modeling contract with IMG. Vanessa regards her kids as a strong lot and has even admitted that they give her strength on days when she cannot seem to carry on.
Vanessa's husband, Kobe Bryant, passed away in January 2020 after a helicopter carrying him, their daughter Gianna, and seven other people crashed, leaving no survivors.
Since then, there had been an outpour of support and well wishes from fans and friends. Ahead of the first year anniversary of their death, Vanessa thanked her friends and family who, in one way or another, helped her family endure the tragedy.
It was a difficult year, but thankfully, the surviving family is starting to heal and are blossoming healthily. And from the looks of it, Vanessa's kids are owning the TikTok world.
Please fill in your e-mail so we can share with you our top stories!