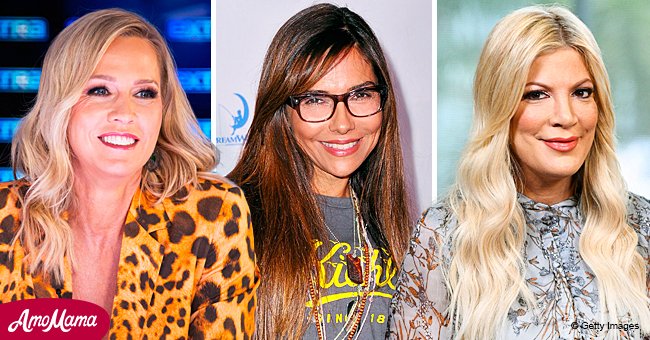 Getty Images
Tori Spelling Addresses Co-star Vanessa Marcil's Claims of Her Time on 'Beverly Hills, 90210'
Tori Spelling has come out to share her side of the story after her "Beverly Hills, 90210" co-star Vanessa Marcil's claims of being poorly treated during her time on the show.
Celebrities do not take it lightly when their co-stars paint a wrong picture of them or make them look bad. While some stars might sweep things under the carpet, others give a prompt response.
Vanessa Marcil recently claimed that she was hurt by the cast of "Beverly Hills, 90210" who she claimed tossed her aside and showed that they did not like her. She remarked that she was not expecting such poor treatment.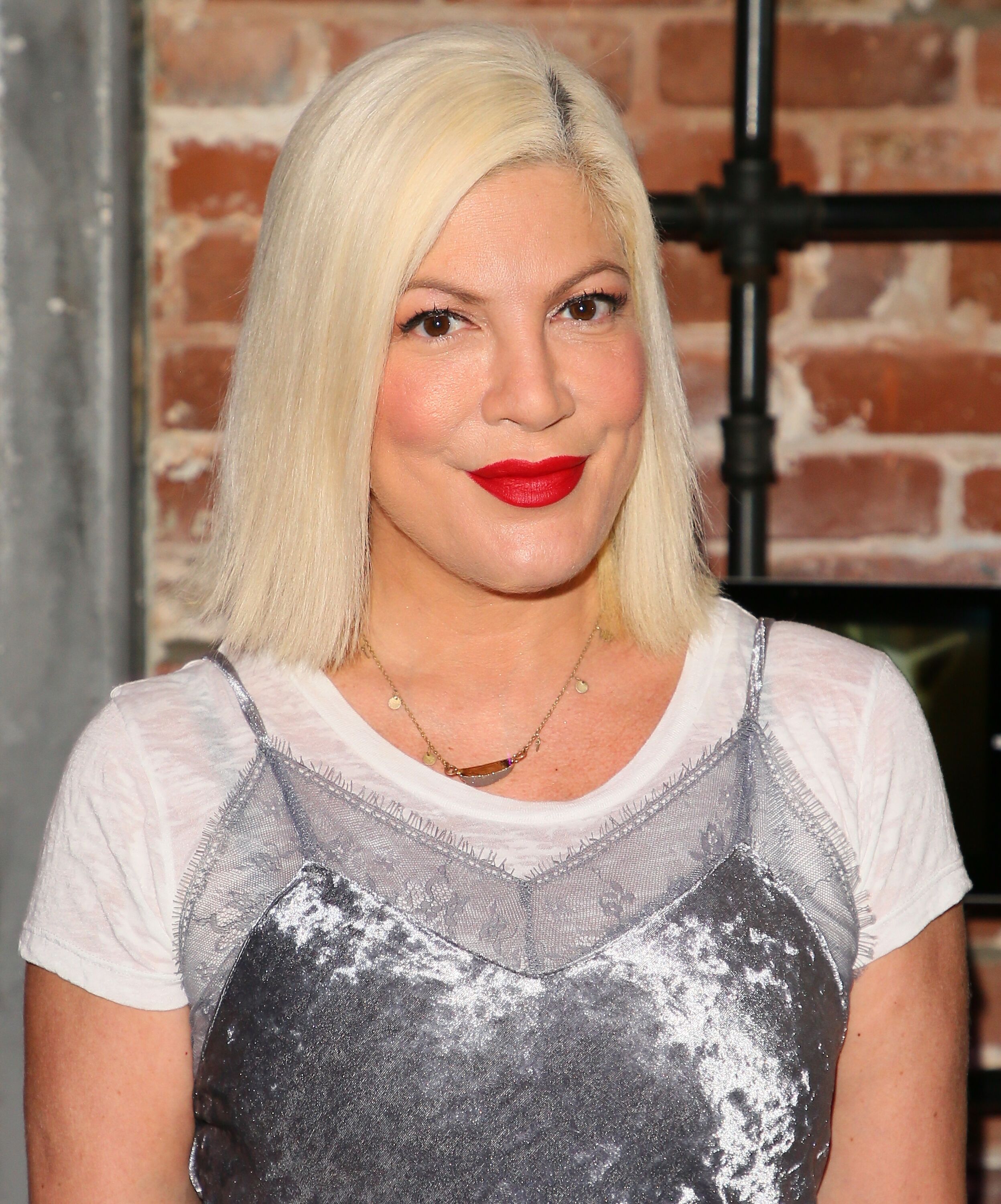 Tori Spelling attends an Animal Rescue celebrity fundraiser event on October 07, 2017 | Photo: Getty Images
Marcil recalled a situation where co-star Jennie Garth asked her to stop walking around like someone who was not liked. At that point, she realized that the poor treatment had gotten to her.
Spelling, 47, recounted their time on "Beverly Hills, 90210" and remarked that she had no idea Marcil intentionally left the show and does not believe her claim of having such conversation with Garth.
Spelling added that Marcil and Garth were not close enough for the latter to take it upon herself to clear the air and tell her why cast members do not like her.
Marcil came in as a beautiful, confident, and professional girl hoping to impress and took everything seriously.
The 47-year-old went further to state that she had fond memories with Marcil and did not see why she should not have been liked or be tossed by her "Beverly Hills, 90210" co-stars.
The actress remarked that there was a sense of competitiveness amongst actresses back then, unlike now that they support each other.
She added that Marcil came in as a beautiful, confident, and professional girl hoping to impress and took everything seriously.
Garth, who was also present on the podcast, agreed with Spelling and noted that the 52-year-old "General Hospital" star must have shared her story to let people know that everything should not be taken personally.
Garth explained that from what she gleaned from Marcil's recent claim, the actress had some issues in her development as an actress.
The 48-year-old star said that Marcil was at a place where she took everything on set seriously, and it affected her.
"Beverly Hills, 90210" debuted back in 1990 and became famous for detailing teenagers' experiences. The show has gone on to become memorable for its highly talented cast.
Please fill in your e-mail so we can share with you our top stories!