'Beverly Hills, 90210' Star Tori Spelling's Personal Life — Meet Her Husband Dean McDermott and Five Kids
"Beverly Hills, 90210" star Tori Spelling is happily married to Canadian actor Dean McDermott. Together, the couple shares five beautiful kids. Read on to catch a glimpse of the actress's family life!
Actress Tori Spelling got her big break after appearing as Donna Martin on the hit 1990 Fox television series "Beverly Hills, 90210," which aired for 10 seasons.
On the show, Spelling won the hearts of many fans with her remarkable acting. So much so that after "Beverly Hills, 90210" came to an end in 2000, she went on to have a successful career in Hollywood.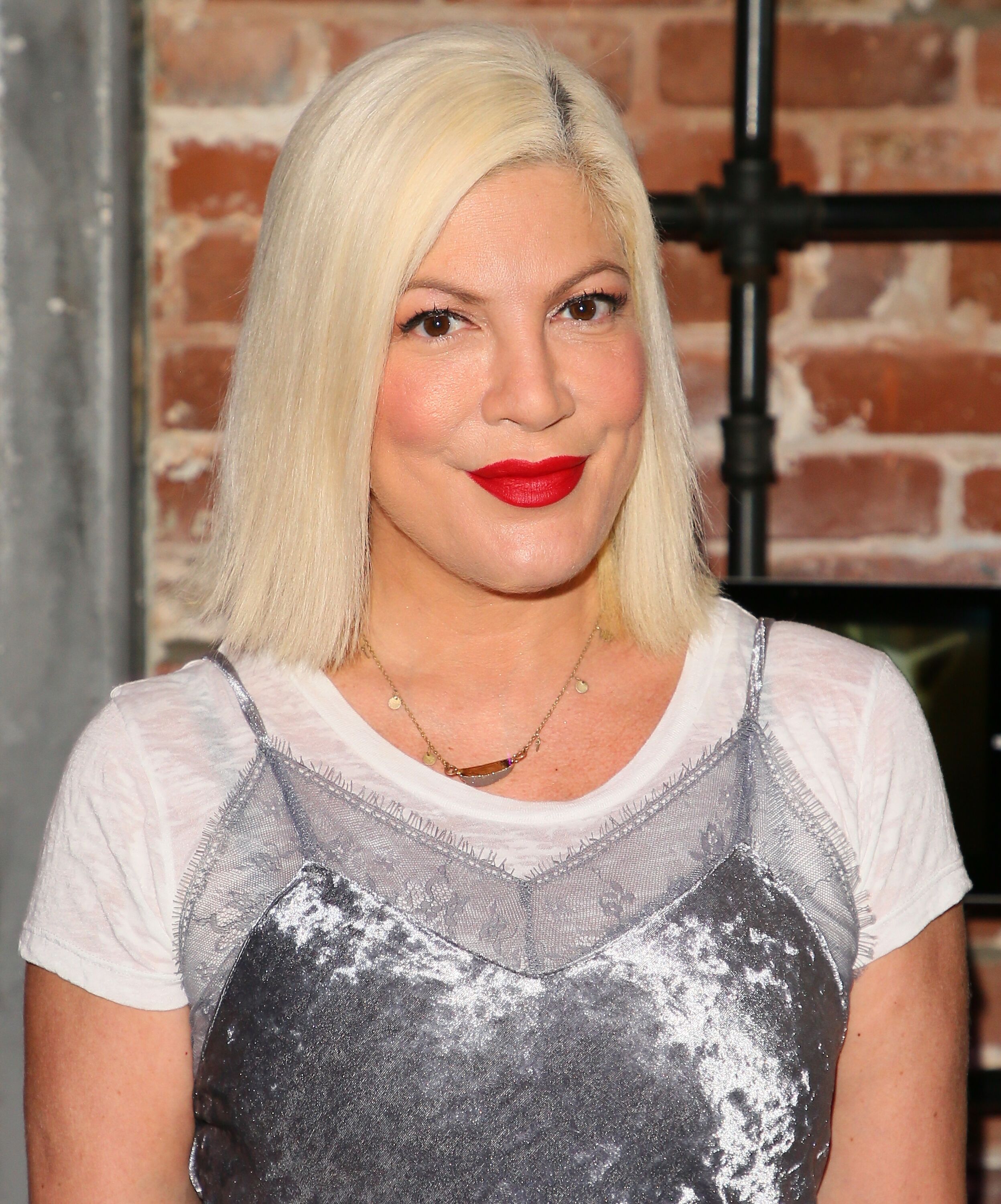 However, while Spelling has made a name for herself, the actress's biggest achievement remains her family — husband Dean McDermott and their five kids Beau, Finn, Hattie, Stella, and Liam.
The actress's love for her large family is evident on her social media, which is splattered with adorable photos of her kids and famous husband. 
Last year, Spelling turned 47, but despite not being able to have a big celebration due to COVID-19 restrictions, the actress had an amazing day surrounded by family and friends.
Taking to Instagram, Spelling shared a photo of her and her children blowing out candles on a cake. The actress also posted a few throwback photos from her time on "Beverly Hills, 90210."
In 2014, McDermott publicly admitted to cheating on his wife.
She captioned the carousel, writing that she had a great time with her family and had spent the day reflecting on some of her past birthday celebrations.
The proud mom concluded by noting that she was grateful for her kids and all others who either took out time to celebrate with her or gave gifts.
While Spelling enjoys showing off time spent with her family, the actress also often gives glimpses into bonding moments between her children.
In February, the proud mom shared an adorable photo capturing her two daughters Hattie and Stella locked in a warm embrace. She accompanied the post with a caption noting that seeing her kids like that makes her heart warm.
Spelling and McDermott tied the knot over a decade ago, and while the couple currently enjoys a blissful family life with the kids, they have also had their share of marital issues.
In 2014, McDermott publicly admitted to cheating on his wife, and while they have long moved on from the heartbreaking experience, Spelling recently revealed the situation upset her daughter.
The actress, however, added that despite how difficult it was for them, she had no regrets forgiving her husband as they came out of the scandal stronger. Today, against all odds, Spelling and her family are definitely thriving!