Naya Rivera's Fans Outraged as the 'Glee' Star Is Excluded from Grammys 2021 In Memoriam
Many of Naya Rivera's fans expressed their disappointment with the Recording Academy after the deceased artist was not included in the Grammys' in memoriam segment.
A historic night for women in music took place during the Grammys in 2021. But the Recording Academy has been criticized by some for ignoring Naya Rivera in its in memoriam segment.
In July, Rivera drowned in a boating accident. Her absence from the Grammy tribute segment paid homage to deceased artists in 2020 and 2021 was immediately noticed by fans.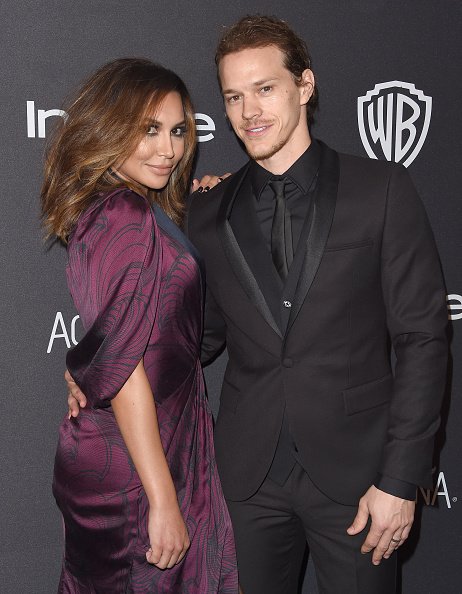 On Twitter, one fan shared a photo of Rivera and criticized the Grammys for not honoring the "Glee" alum in their live air memorial. Another offended fan added:
"I was waiting for her name and it never showed. I'm so disappointed."
A third fan commented that it is shocking that the Grammy Awards have not included Rivera on the In Memoriam section. The fan noted that Rivera was also a singer and a two-time Grammy nominee.
One fan suggested that fans just mention Rivera since the Grammys failed to do so. The fan then pointed out that Rivera had everything, including dancing, singing, and acting skills.
Unfortunately, her journey back onboard was not successful for her. 
The Grammys didn't mention naya on their live air memorial SO here is GRAMMY-nominated Naya Rivera for you all. #GRAMMYs pic.twitter.com/pnwGBrMTq2

— Alejandra ミ☆ (@xlopezcamila) March 15, 2021
In memoriam at the Grammys 2021, Brandie Carlile, Lionel Richie, Bruno Mars, Anderson .Paak, Brittany Howard, and more helped put on a remarkable performance.
There has been no public statement from the Recording Academy concerning the backlash. Though, the official Grammy website mentions Rivera in its "In Memoriam" section.
how did they not put Naya Rivera in the Grammy memoriam!? I was waiting for her name and it never showed. I'm so disappointed.

— braden ⁷🦋 (@armynator_7) March 15, 2021
According to several reports, Rivera, who played Santana on the musical comedy-drama television series "Glee" for six seasons, drowned while swimming at Lake Piru with her son Josey. 
The star is believed to have jumped into the water and helped Josey get back on their small rental pontoon boat. Unfortunately, her journey back onboard was not successful for her. 
Naya Rivera was a singer, not just an actress. She was a two time Grammy nominee. Had a career that spanned more than two decades. She died saving her son's life.

The fact that the @RecordingAcad didn't see fit to include her in the In Memoriam section is disgraceful. #GRAMMYs pic.twitter.com/75jdVgUaC7

— Matthew Schmidt (@schmatacus) March 15, 2021
That afternoon, as the boat drifted, Josey was found sleeping in the boat unaccompanied, without a sign of his mother. The boy now lives with his father, Ryan Dorsey, who is Rivera's ex-husband.
Back in January, Dorsey paid tribute to Rivera on what would have been her 34th birthday. In an Instagram post, the actor expressed his heartfelt admiration for the late star.