Mass Shooting in Atlanta Area Leaves 8 Victims Dead, Suspect Has Already Been Arrested
Eight people were killed in the Atlanta area this week in multiple massage parlor shootings. A suspect has been arrested. 
A suspect was arrested in Crisp County this week after eight people were killed in three different massage parlors and spa shootings happened in the Atlanta area. 
The first shooting happened at around 5 p.m in Cherokee County, located north of Atlanta. Five people were shot, two were found dead on the scene, while another two victims died in hospital.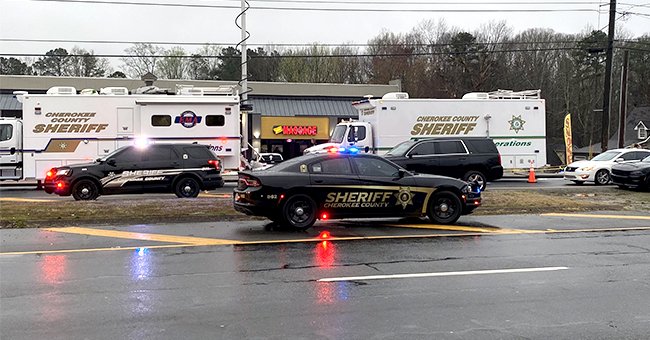 About 45 minutes later and 30 miles away, Atlanta police responded to a shooting near Chesire Bridge, on Piedmont Road. Three people were shot and killed at Gold spa. 
Another woman was found dead by a gunshot across the street from the shooting at Aromatherapy Spa. Six of the people killed were reported to be Asian women. 
Atlanta crime scenes: Piedmont near Cheshire Bridge. Three people shot/killed at Gold Spa, one person shot/killed across street at Aromatherapy Spa. Dancer at nearby club heard gunfire, everyone locked down inside, frightened. ATL attack was after Cherokee Co attack. @11AliveNews pic.twitter.com/ytU3T0TPbR

— Jon Shirek (@JonShirek) March 17, 2021
After the shootings, officers were dispatched to increase patrols and check-in with other small businesses in the area, Atlanta police spokesman Sgt. John Chafee reported.
The first shooting happened at Young's Asian Massage. A suspect, 21-year-old Robert Aaron Long, was identified by Cherokee police for the shootings. 
Although six of the eight  victims are of Asian-descent, there has been no official reporting of a motive for the killings.
There were at least two witnesses inside the massage parlor in Cherokee County. Detectives have been interviewing them. We don't know, yet, if the gunman made any demands or other statements. @11AliveNews pic.twitter.com/LgBQFRs8UW

— Jon Shirek (@JonShirek) March 16, 2021
He was taken into custody Tuesday night after the state troopers did a PIT maneuver that made the suspect's car spin-out. He is in custody with the Cherokee police. 
Atlanta police recovered video footage that placed the suspect's car in the area around the time of the shootings in Piedmont Road. So the suspect who is in custody is likely responsible for all three shootings. 
NEW DETAILS: 8 dead in metro Atlanta spa shootings; 1 suspect captured https://t.co/zE7hbz5llk

— Joy-Ann Pro-Democracy & Masks Reid 😷 (@JoyAnnReid) March 17, 2021
Although six of the eight victims are of Asian-descent, there have been no official reportings of a motive for the killings. The identity of the victims has not been released to the public. 
An organization that raises awareness about anti-Asian discrimination, Stop AAPI Hate, has spoken out about the shootings. It recognized the killings as a tragedy for both the families and the larger Asian community. 
The reported shootings of Asian American women on Tuesday in Atlanta is an unspeakable tragedy – for the families of the victims first and foremost, but also for the AAPI community — which has been reeling from high levels of racial discrimination. https://t.co/rBVPnrEBps

— Stop AAPI Hate (@StopAAPIHate) March 17, 2021
Although it is unclear if the murders were fueled by hate, the organization noted that the attack "will only exacerbate the fear and pain that the Asian American community continues to endure."
Governor Brian Kemp thanked the law enforcement for their quick response on Twitter. Kemp wrote that his family was praying for the victims of the "horrific acts of violence."