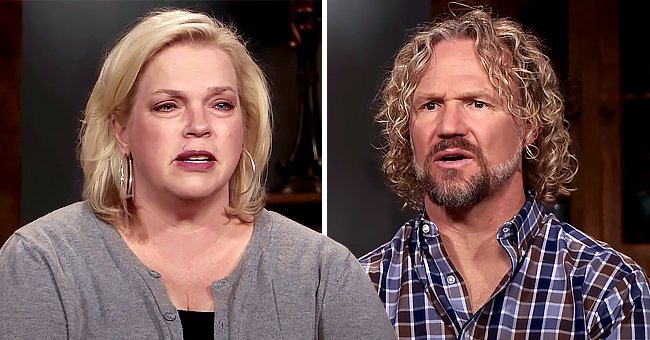 youtube.com/tlcclips
'Sister Wives' Star Janelle Brown Asks Kody to Stay Away from Her House Amid Pandemic
As she and her husband, Kody, wait for more answers about the COVID-19 pandemic, Janelle Brown chose not to have her husband Kody visit her at home.
Janelle said on "Sister Wives" that she is following the news, and some people are talking about staying home. However, she is unclear what this means, so she says she'll make her own decision.
"I want Kody to stay away from my home until we can figure out how bad this is going to get," said Janelle. She shares Logan, Maddie, Hunter, Garrison, Gabriel, and Savannah with Kody.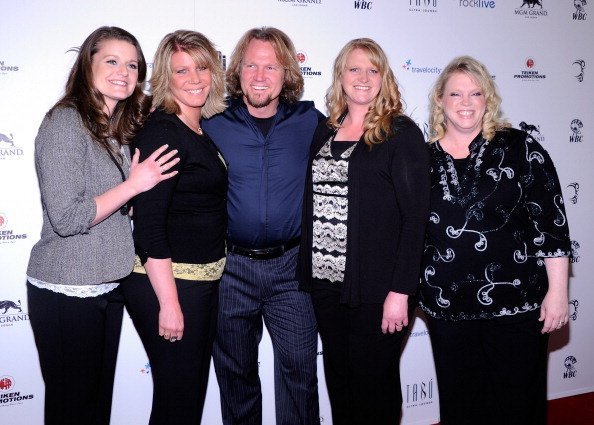 Robyn Brown, Meri Brown, Kody Brown, Christine Brown and Janelle Brown at the Hollywood Theatre at the MGM Grand Hotel/Casino April 14, 2012 in Las Vegas, Nevada. | Photo: Getty Images
"I feel like I'm making such a big sacrifice, which I'm choosing to do," explained Janelle, who is the second wife of Kody. The couple was spiritually married in 1993.
Before the COVID-19 pandemic struck, Kody visited Janelle and each of his other three wives, Christine, Meri, and Robyn, at their respective Flagstaff, Arizona, homes.
With the start of the pandemic, however, a new challenge presented itself for the plural family. Family members had already been struggling with a sense of separation.
As Janelle said in the episode, she discovered that something was wrong in her house, and ultimately she told Kody not to come over. She pointed out that this isn't anyone's fault; it's just circumstance.
Sharing her story, Janelle hoped to encourage others to take care of their skin.
Despite their distance, Janelle kept her hopes alive that they will be able to make it across the miles, but she wanted Kody to know that he will owe her "big time" if everything goes well again.
However, Kody felt confused and frustrated with the decision to be apart. As he explained during the episode, he sometimes finds it difficult to understand what's going on in his family.
Even so, Kody acknowledged that he was the most dangerous person in his family for COVID-19 because he went from house to house and could likely spread it.
The wife of Kody, who is most affected by the separation, was Robyn. The idea that some illness could stop them from being together as a family bothered her.
Meanwhile, earlier this month, Janelle launched a campaign to raise awareness about the seriousness of skin cancer following a diagnosis with basal cell carcinoma.
Sharing her story, Janelle hoped to encourage others to take care of their skin. She also said that even if it doesn't look like skin cancer, it doesn't hurt to see a doctor.
.
Please fill in your e-mail so we can share with you our top stories!