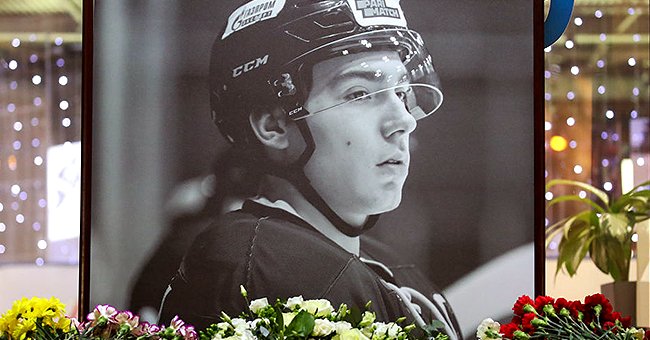 Getty Images
19-Year-Old Russian Hockey Player, Timur Faizutdinov Dies after a Puck Struck Him in the Head
A 19-year old Russian hockey player passed away after being hit in the head with a puck during one of his games this past week.
Timur Faizutdinov, a 19-year-old Russian ice hockey player, died from the injuries he sustained from having a puck hit him in the face during one of his Hockey games this past week.
On March 12, Faizutdinov, a defenseman for Dynamo St. Petersburg's junior team, played against Loko Yaroslavl when the incident occurred.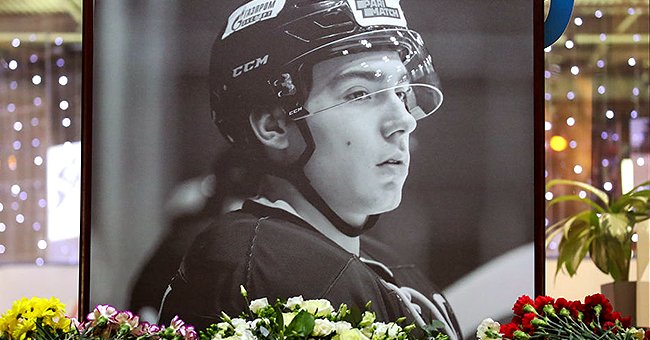 Timur Faizutdinov pictured geared up for a Ice Hockey Game. | Photo: Getty Images
He was in intensive care for the head injury. He had been in the hospital for three days while doctors tried to save his life until he, unfortunately, passed away from the injury.
The Russian Ice Hockey Federation's Twitter page announced his death on March 16. The page also shared condolences for Faizutdinov's family. The tweet read:
"The RIHF extends its deepest condolences to Timur's family and friends."
Dynamo St. Petersburg's website also shared the news of his passing. They wrote that the hockey player was in their hearts and the team forever.
The team held a moment of silence for him at their game on Tuesday. A video was posted on Twitter that showed his teammates standing in a row in the darkened stadium.
A video of the incident was posted on Twitter. The Loko Yaroslavl player tried to shoot the puck into the goal, but it flew straight into Faizutdinov's face. He then fell to the floor, clutching his face.
The hockey community has dealt with other deaths in the last year. In the US, Colby Cave passed away suddenly at 25 after complaining about a headache. His wife, Emily, opened up about his death:
"Within 14 hours of Colb first saying he had a headache, I was told my 25-year-old husband was on life support."
Cave passed away from a brain hemorrhage in April 2020. Emily wrote an essay for ESPN about the traumatic evening and the circumstances around his death.
She revealed that he had been in a huge amount of pain, and because he was not someone who usually got sick as his pain increased, Emily started to worry about his migraine.
His condition started to deteriorate as he started retching. Emily then called an ambulance to take him to the hospital. He underwent surgery to remove a colloid cyst in his brain.
Unfortunately, he did not make it. Emily was allowed in the hospital room to say her last goodbyes. He played hockey for the Edmonton Oilers. The couple has been married for nine months at the time of his death.
Please fill in your e-mail so we can share with you our top stories!