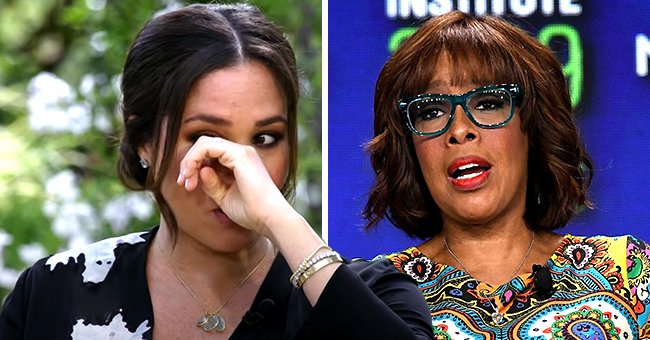 Getty Images. | YouTube/ET Canada
Gayle King Says Meghan Markle Can Prove All the Things She Said during Her Interview with Oprah
Broadcast journalist Gayle King recently revealed that Meghan Markle has documents supporting unsubstantiated claims she made during her tell-all interview.
On "CBS This Morning," Gayle King revealed the Duchess of Sussex could prove the claims she made against the Royal family. She also disclosed that since the explosive interview, she checked on Prince Harry.
On the news show's Twitter account, a statement read: "@GayleKing checked in with Prince Harry & Meghan this weekend." Along with the tweet came King's comment.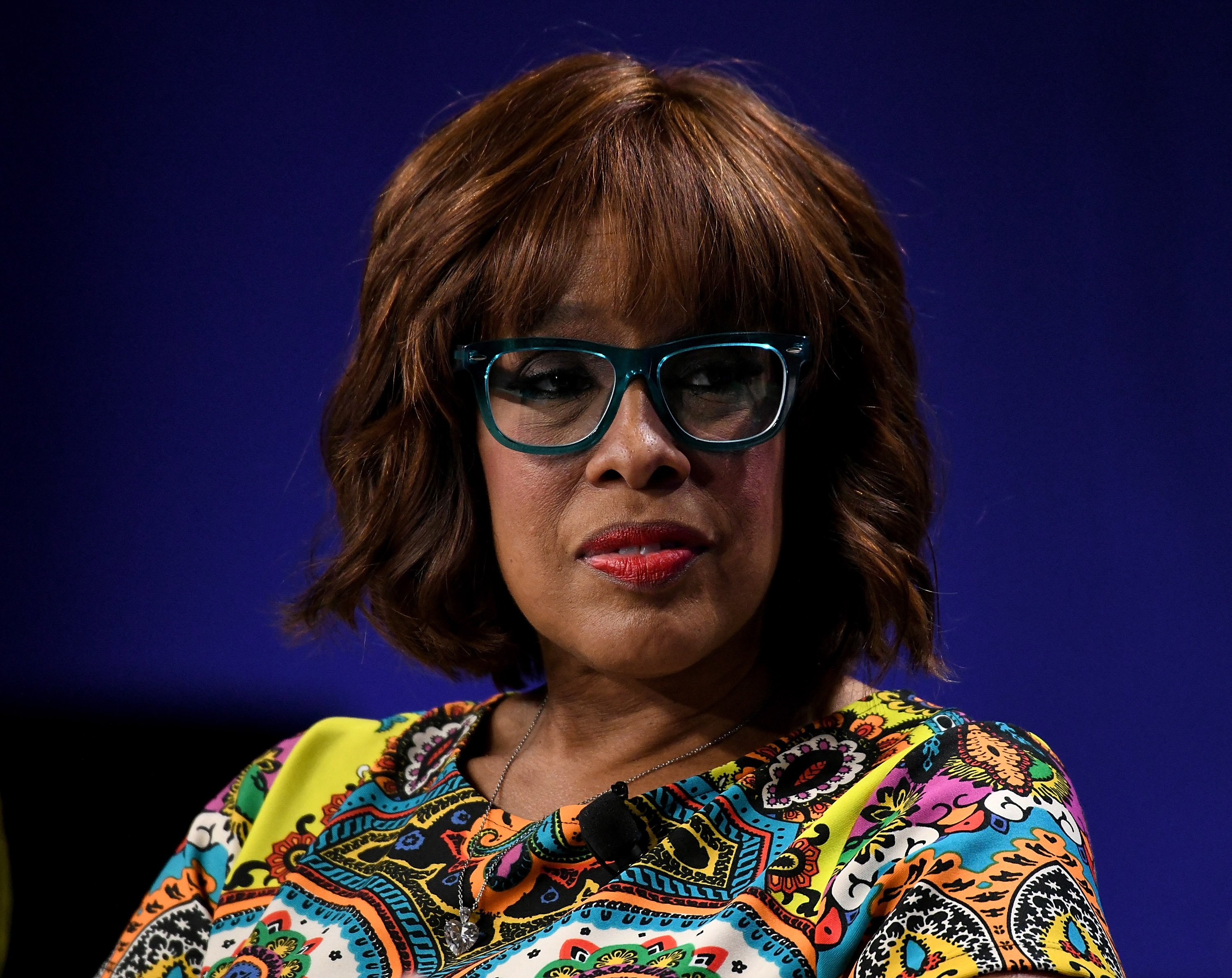 Gayle King participates in a panel discussion during the annual Milken Institute Global Conference at The Beverly Hilton Hotel on April 29, 2019 in Beverly Hills, California | Photo: Getty Images
HOPE FOR RECONCILIATION
According to the news channel, Prince Harry hopes to reconcile with his older brother Prince William for the unveiling of the memorial of their mother, Princess Diana, later this summer.
Their father, Prince Charles, is reportedly upset about the remarks made during the interview, and the talks Prince Harry had with them were reportedly "not productive."
The show's host shared that the Prince of Wales feels "upset and cut up" about the comments, and Buckingham Palace reportedly hired an external law firm to investigate claims Markle bullied royal staff.
King added that it is upsetting for the couple because the palace wants to deal with the situation privately, given what they believe to be false stories coming up, which are very disparaging against Markle.
"No one in the Royal family has talked to Meghan yet," said King.
King believes it must be overwhelming for the couple because they wanted the Royal family to intervene to stop the unfair, inaccurate, false stories that have a racial slant.
She further explained that until it can be acknowledged, it will be difficult for the couple to move forward because it is all they want to do:
"Meghan has documents to back up everything she said on Oprah's interview. Everything."
MARKLE'S FRIEND DEFENDS HER
According to People, Markle's dear friend Janina Gavankar also disclosed that the Duchess does have supporting documents to back her claims. Gavankar reportedly spoke to the British show "This Morning" last week.
She revealed that Markle has several emails and texts that support her claims. Gavankar reportedly reacted to the Palace's statement and acknowledged that the rest of the family and the staff were aware of its extent.
Gavankar is not the only one rallying behind Markle. Former "Suits" director Derek Ursacki worked with Markle as an assistant director on set for five years. He recently came to her defense on Instagram.
Ursacki shared Markle's throwback photos on set and revealed that she was always a pleasure to work with. He described the Duchess as humble, kind with a huge heart, easy-going, giving while being supportive and funny.
MICHELLE OBAMA PRAYS FOR FORGIVENESS
For the former first lady, Michelle Obama, she hopes that there would eventually be forgiveness between the Royal family and the couple.
When asked about what she thought about the interview, she shared what comes to her mind is family importance.
Obama continued to say she hopes and prays for forgiveness and clarity, and love. She added that they hopefully resolve their differences at some point in time.
JOHN OLIVER'S TAKE
On the other hand, British comedian John Oliver reportedly warned Markle that it would eventually lead to this unfavorable situation one day.
According to Entertainment Tonight, Oliver reacted to the interview and said the revelations were not surprising. The outlet shared that Oliver forewarned Markle about joining the Royal family back in 2018.
For Oliver, what shocked him about the interview was that Winfrey shared the next day that Prince Harry cleared up speculations that it might be Prince Philip who made the racist remarks.
The 43-year-old added that he grew up in England and knows the Royal family from a distance and that they seem like flawed people.
Oliver noted that Prince Harry's statement was far-fetched and that people assumed that his grandfather did not remark on Archie's skin color.
Please fill in your e-mail so we can share with you our top stories!