Get to Know Lorene Scafaria — Bo Burnham's Girlfriend and 'Hustlers' Director
The 42-year-old director and screenwriter Lorene Scafaria is currently dating 30-year-old actor and comedian Bo Burnham. Take a look at their love story and find out more about the duo.
Lorene Scafaria is a woman of many impressive feats in the film industry and comedian Bo Burnham's girlfriend. Scarfaria has many hit projects under her belt and a highly spectacular reputation for snagging some of Hollywood's most eligible bachelors.
She and Burnham, who is a famous Youtuber-turned-actor and comedian, certainly make a brilliant match in filmmaking heaven. Keep reading to learn more about Scarfaria and her romance with Burnham.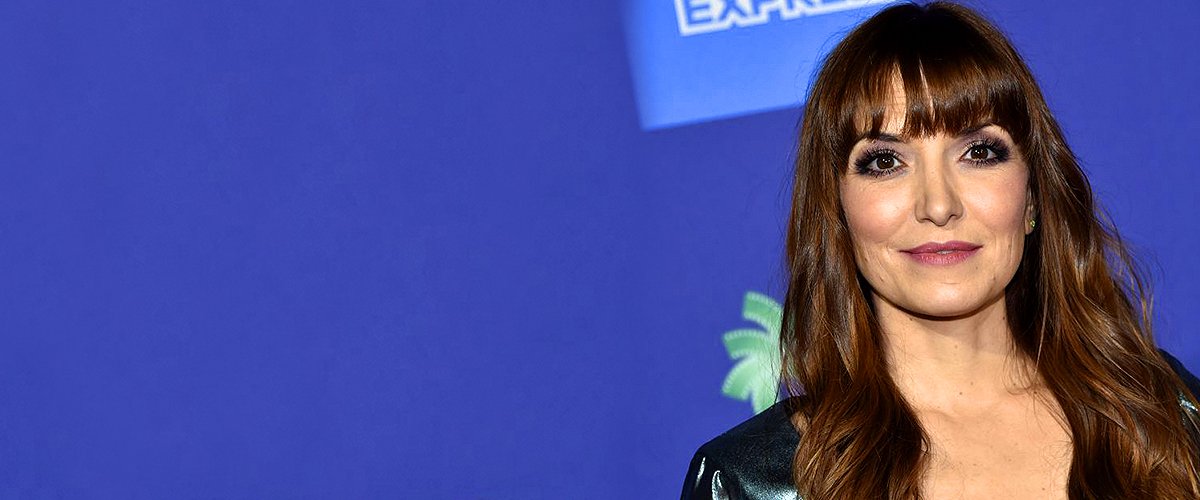 THE WOMAN NAMED LORENE SCAFARIA
Behind the super cool and edgy name, Lorene Scafaria is a woman of many intriguing facets and talents. Born and raised in New Jersey's Holmdel Township, Scarfaria first picked up an interest in writing in high school. 
Storytelling soon became a passion, and by the age of 17, the gifted writer had written and produced her first play in Red Bank, New Jersey.
Following her high school graduation, Scafaria went on to chase her dreams in arts by graduating with a Bachelor of Arts in English with a minor in Theater from Montclair State University. 
For many years, Scarfaria had to put her writing dreams on hold as she picked up acting jobs while waiting for a breakout writing job. Come 2005, the miracle breakout gig she had been waiting for for so long finally came along.
Bo Burnham is a popular actor and comedian who first became popular on Youtube as a comedy content creator.
The New Jersey-born screenwriter was hired to adapt the Rachel Cohn and David Levithan book "Nick and Norah's Infinite Playlist." The movie was released in 2008 and did very well, quickly becoming one of her most appraised and recognized works. 
SCAFARIA'S IMPRESSIVE CAREER
Following the success of "Nick and Norah's Infinite Playlist," Scafaria went on to receive the Athena Film Festival Award for Creativity and Sisterhood in 2012.
Also, in 2012, the sci-fi romantic comedy "Seeking A Friend For The End Of The World" was released. The film featured actress Keira Knightley and actor Steve Carrell and was written and directed by Scafaria.
In an interview with Gillian Mohney, the then-freshly-turned director narrated her ambitious jump from screenwriting to directing. She explained:
"The process was so interesting. I was so much more afraid that we weren't making the movie than that we were."
In another interview, the director also revealed that actor Adam Brody, her friend, and now-former boyfriend, helped give her a useful male perspective and in choosing a perfect soundtrack for the film. 
The epic Lorene Scarfaria-Adam Brody collaboration certainly paid off. She told the Washington Post that music was an essential part of the film, making Brody's contribution all the more noteworthy.
Scafaria also wrote the Paramount Pictures Iraqi war docudrama "Sweet Relief," "Man and Wife," and the spec script "The Mighty Flynn," which was set up at Warner Bros, among others.
Most recently, Scarfaria perfectly executed the directing and screenwriting of one of 2019's biggest hit movies, "Hustlers." To create the crime comedy, she worked with Constance Wu, "Fresh Off The Boat" star.
She also worked with A-list superstars like rapper Cardi B, Jennifer Lopez, Keke Palmer, and Lili Reinhart. Although "Hustlers" was a critical and commercial success, it almost got dropped.
Months after Scafaria's 40th birthday, the studio dropped the movie cold, leaving Scafaria to hustle for money, pitches, and a studio to run her work.
She eventually got the funds and green light to get the show on the road. Scafaria's work on "Hustlers" was legendary, and the rest, as they say, is history.
HER IMPRESSIVE ROMANCE HISTORY
Indeed, Scafaria's prowess in the director's chair and in scriptwriting is as impressive as it gets. However, her very secretive private life and love life are also worth a look at. In 2009, she reportedly started dating Adam Brody until their acclaimed split in 2011. 
Late in 2011, the writer-director was linked to actor Ashton Kutcher, yet another charming Hollywood stud. Kutcher raised eyebrows when he tweeted a photo of him with her and a business partner, Matt Mazzant, having fun in Italy.
Roman holiday with homies. @mazzant @LoreneScafaria Have an amazing new year!!! pic.twitter.com/I2PJ2f45

— ashton kutcher (@aplusk) December 26, 2011
Months after that post, people buzzed with rumors of the alleged romance, with many concluding that Kutcher had become Lorene Scafaria's boyfriend. In March 2012, an insider shed some light on the situation. They said to People:
"[They are] just friends. She is very talented, and he is impressed with her brain."
SWEET ROMANCE WITH BO BURNHAM
In 2013, the world was surprised to learn about a surprising development: Bo Burnham's girlfriend is Lorene Scafaria. Despite a 13-year age gap, with Scafaria being older, the pair have been a couple since 2013 and are going as strong as ever. 
Bo Burnham is a popular actor and comedian who first became popular on Youtube as a comedy content creator. He wrote and directed the critically acclaimed comedy-drama "Eighth Grade," which was released in 2018.
While fans may not get a Lorene Scafaria-Bo Burnham-based movie just yet, it is undeniable that these two certainly make a fabulous couple!