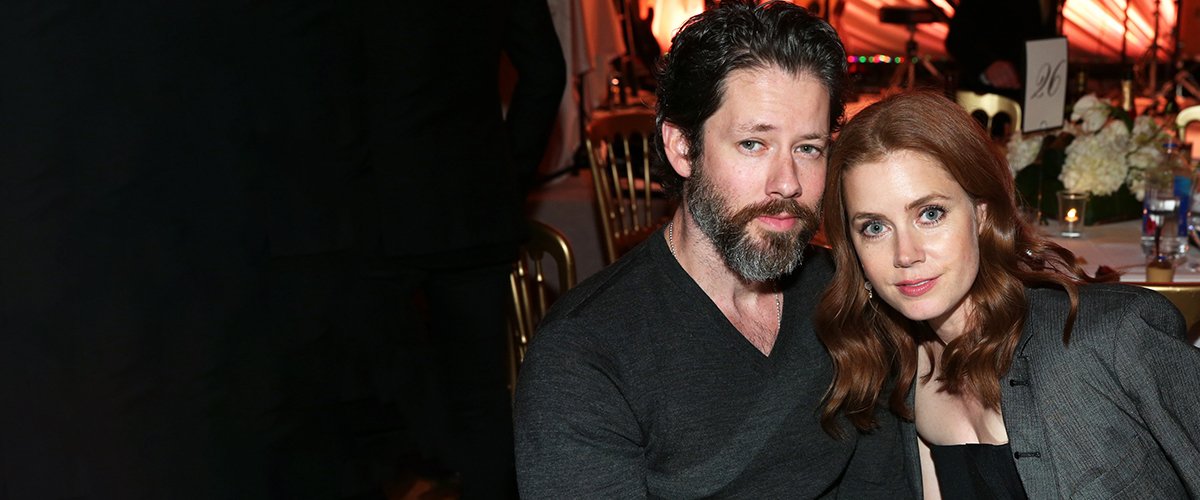 Getty Images
Get to Know Darren Le Gallo — Amy Adams' Gifted Husband and Father of Their Daughter
"Big Eyes" and "Enchanted" actress Amy Adams is happily married to fellow actor and gifted artist Adam Le Gallo with whom she shares a ten-year-old daughter, Aviana.
"Enchanted" actress Amy Adams shares her own fairy tale romance with Adam Le Gallo, her husband of five years, and the father of her ten-year-old daughter, Aviana. It is thanks to Le Gallo that Adams has combined motherhood with her brilliant career.
Over the years, Adams has won 9 Screen Actors Guild Awards, two Golden Globes, and been nominated for six Academy Awards -- and she attributes her achievements to Le Gallo's unconditional love and support.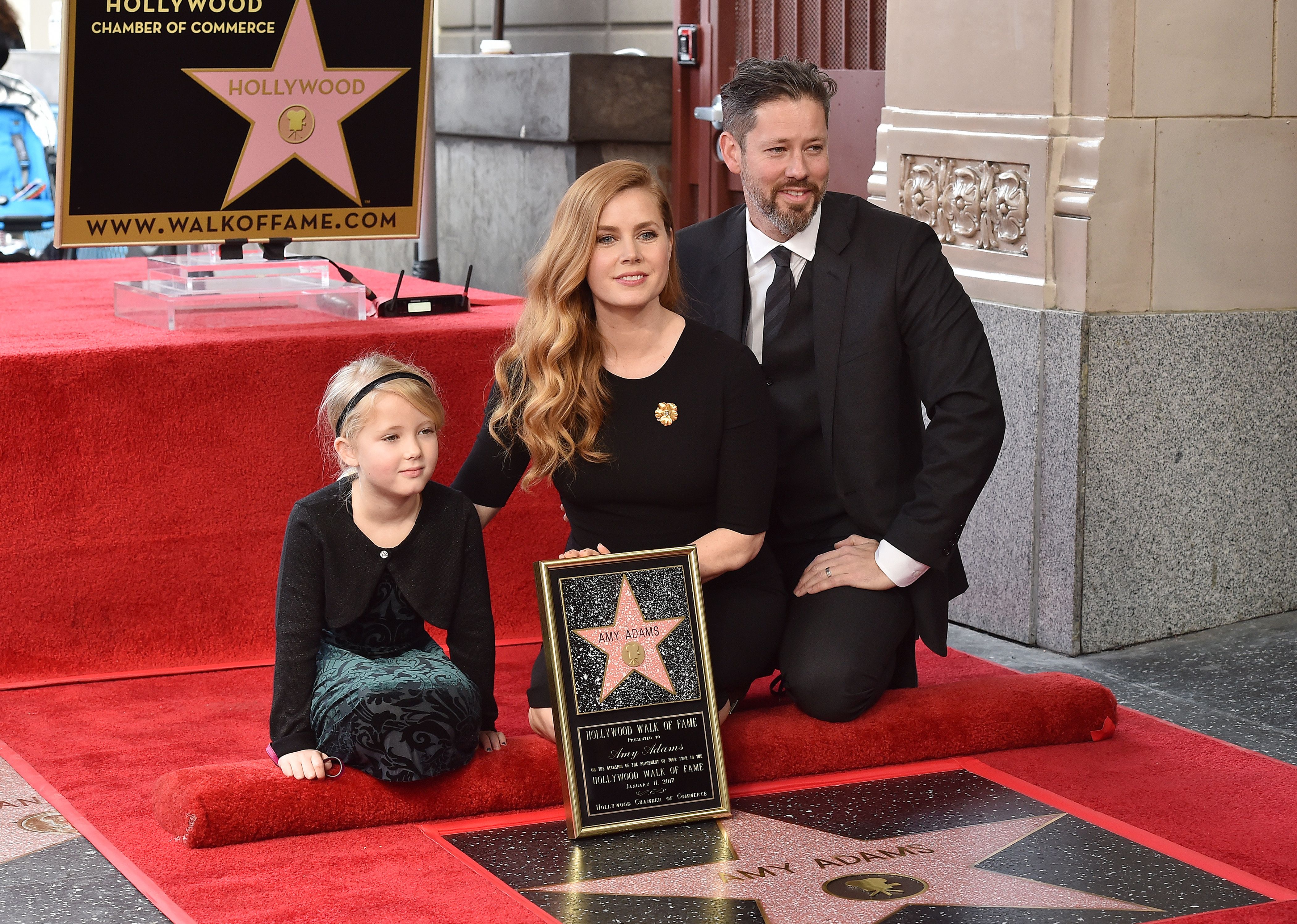 Amy Adams, husband Darren Le Gallo and daughter Aviana at the ceremony honoring the actress with a star on the Hollywood Walk of Fame in 2017 | Source: Getty Images
MEETING DARREN LE GALLO
Le Gallo and Adams first met in acting classes in 2001. At the time, he was dating someone, and Adams was fully focused on her acting, but that didn't mean she didn't notice Le Gallo. She revealed:
"I did scenes with him, and I liked him and thought he was really sweet."
But Adams felt that Le Gallo, as sweet as he was just wasn't her type -- he just wasn't assertive enough. The two ran into each other again in 2002, and LeGallo proved her wrong when he demanded she go out on a date with him.
Adams and Le Gallo ended up starring together in the short film that would make her a star, "Pennies," the story of a single mother who works as a waitress and needs to raise a ransom for her daughter among the diner customers.
ENGAGED
In 2006 Le Gallo made the first of what would be many red carpet appearances by Amy Adams' side at the Academy Awards when she was nominated for the first time as Best Supporting Actress for her role in "Junebug."
In 2008 LeGallo got down on his knees and finally popped the question after seven years of dating. Adams said "yes," but waited four months before she formally announced their engagement in July of the same year.
WELCOMING AVIANA OLEA LE GALLO
In 2010, Le Gallo and Adams welcomed their daughter Aviana, who is her mother's mini-me with her delicate features, and huge expressive eyes. In order for Adams to continue with her booming career, Le Gallo took on the role of caregiver for their baby.
Throughout her career, Le Gallo has accompanied Adams to locations around the world and took care of their daughter while she was filming, so she could concentrate on her work.
MARRIAGE AT LAST
In 2015 Le Gallo and Adams finally tied the knot. The couple, who has always kept their family life private had a small intimate wedding in Santa Barbara. Adams was a vision in a Marchesa gown. Adams commented on their marriage:
"We always had the commitment, [but now] I feel a stronger sense of family, a bigger sense of permanence, which is a nice thing for me."
ACTOR AND ARTIST
While Adams has been pursuing her acting career, Le Gallo has been consolidating his own as an artist, and a musician as well as an actor. With credits in "Matrix Reloaded," "Date Night," and "Trouble with the Curve," Le Gallo is also an exceptional visual artist.
Le Gallo has a degree in fine arts from Abilene Christian University, and he frequently shares his work on Instagram. Le Gallo is also a talented musician who works primarily with electronic music -- a talent daughter Aviana shares.
With so many Hollywood couples breaking up, Le Gallo and Adams are an inspiration, and as the "Big Eyes" actress revealed, her husband is her biggest supporter and has never felt threatened by her success, which makes him a man in a million.
Please fill in your e-mail so we can share with you our top stories!